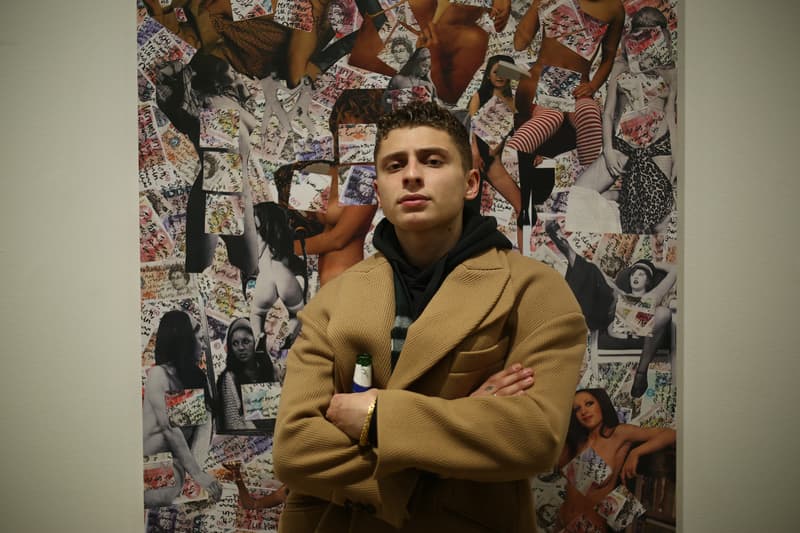 1 of 18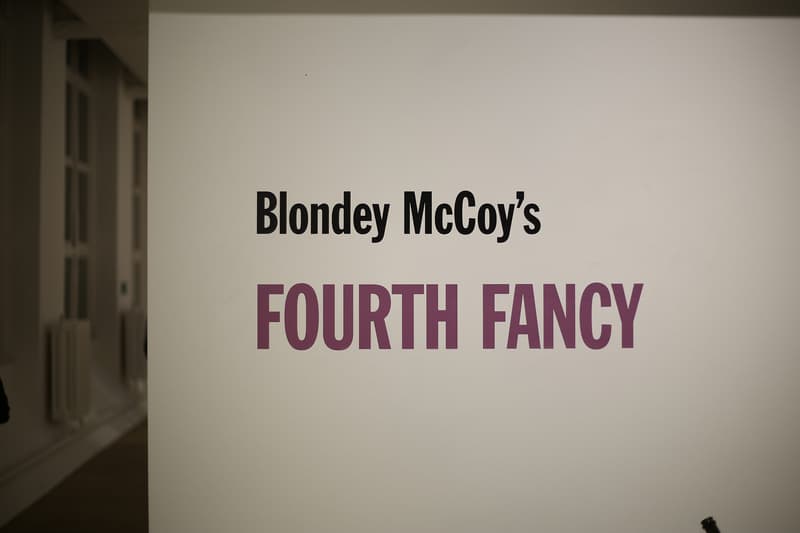 2 of 18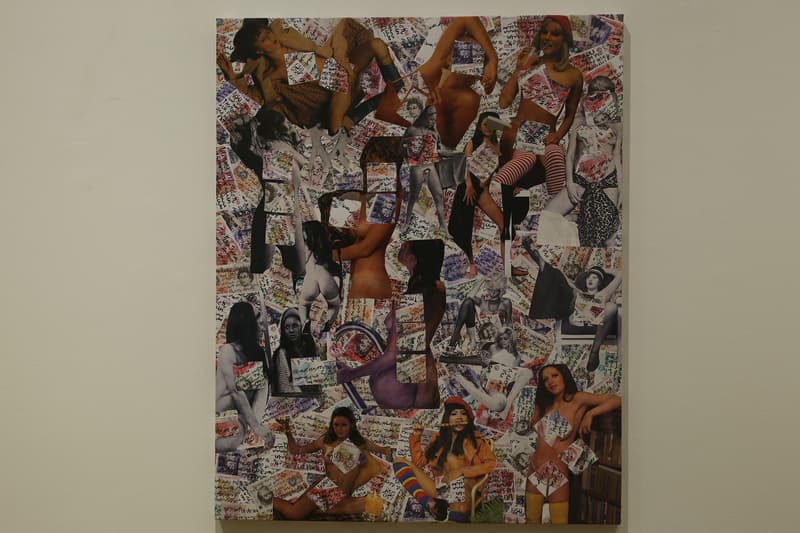 3 of 18
4 of 18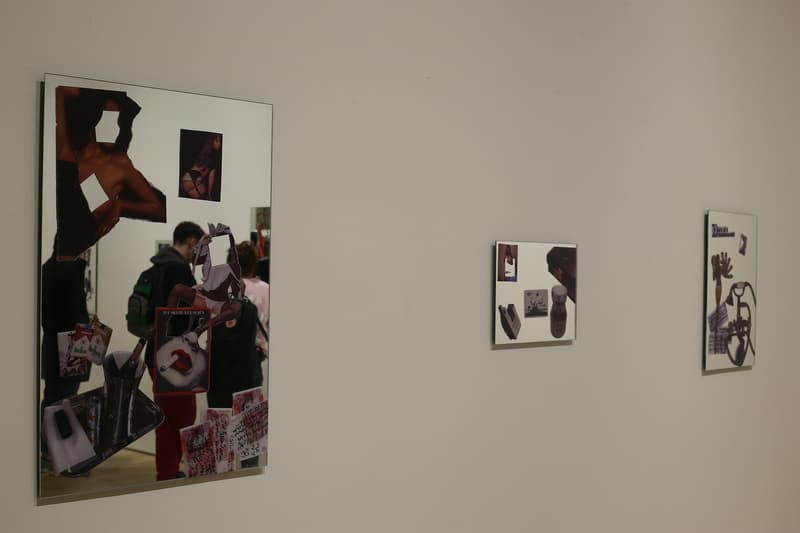 5 of 18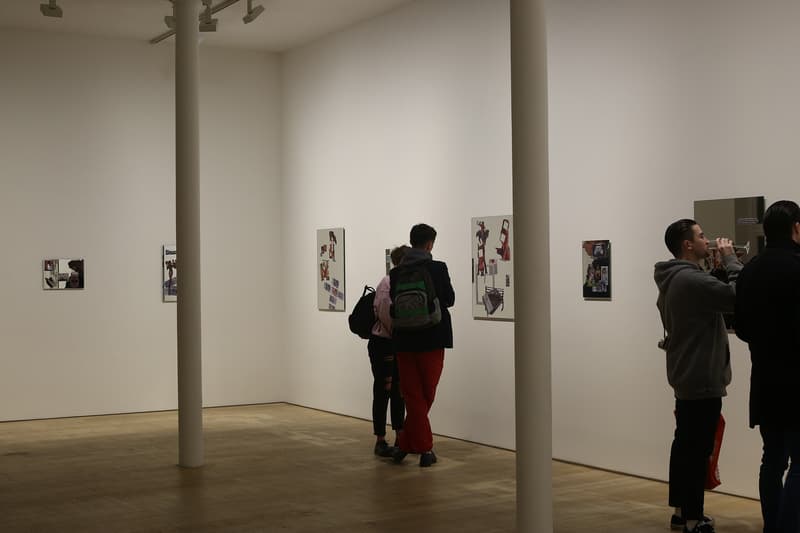 6 of 18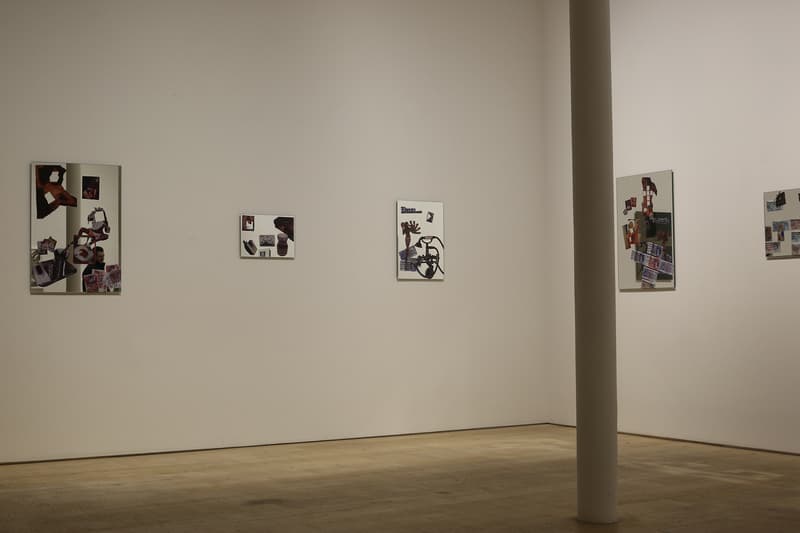 7 of 18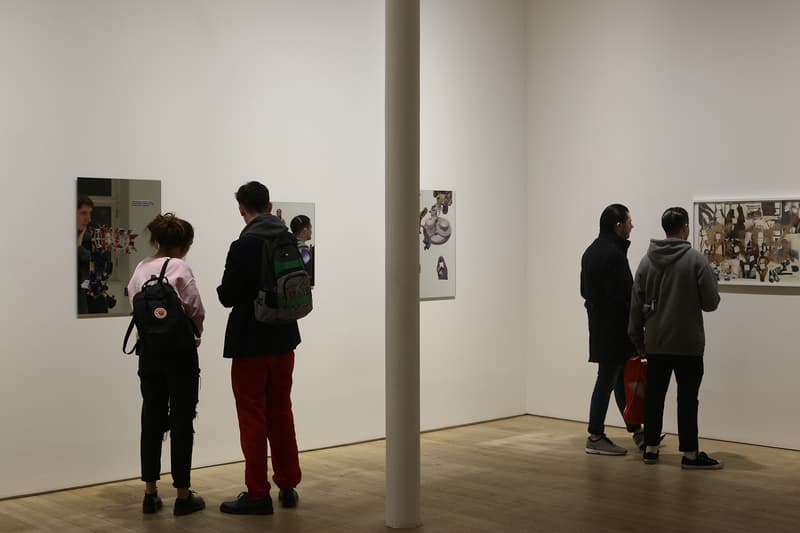 8 of 18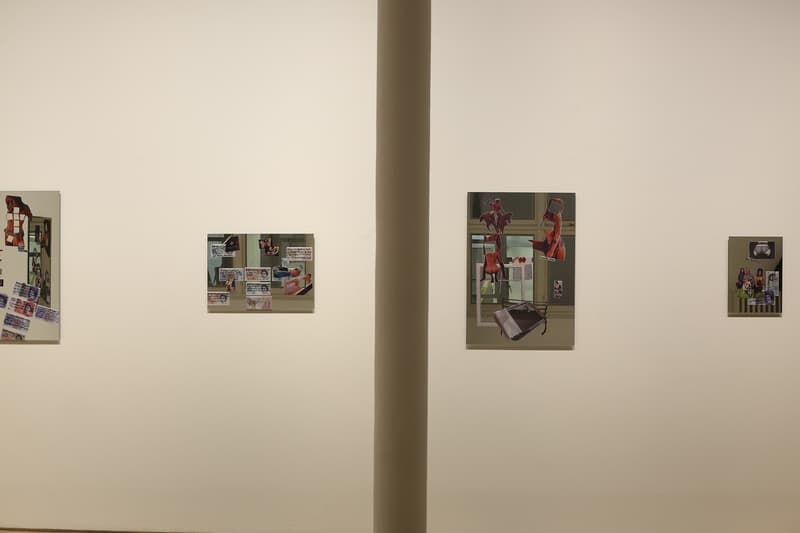 9 of 18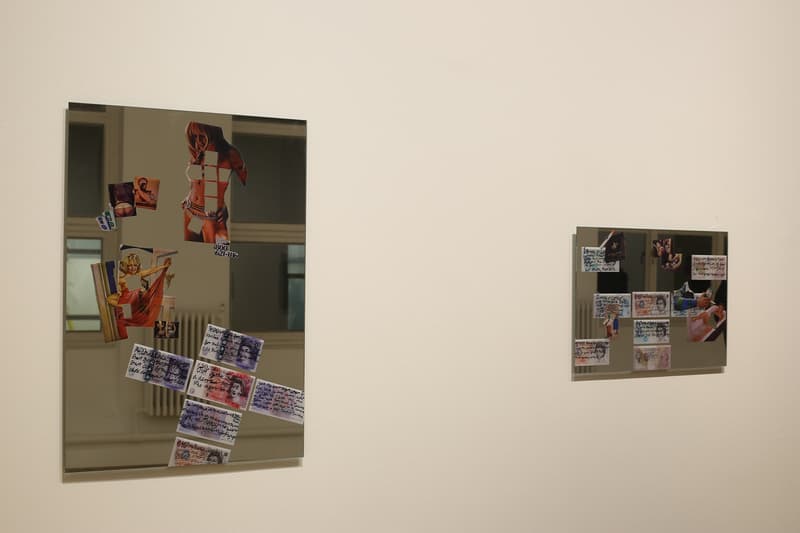 10 of 18
11 of 18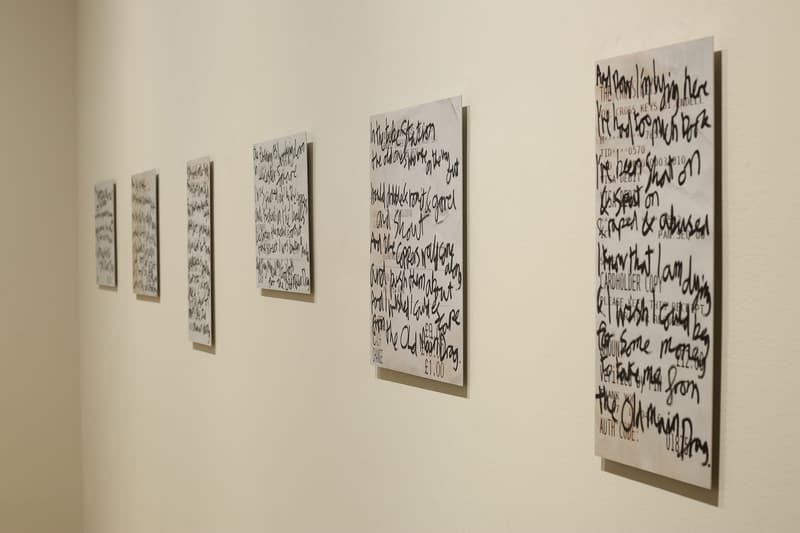 12 of 18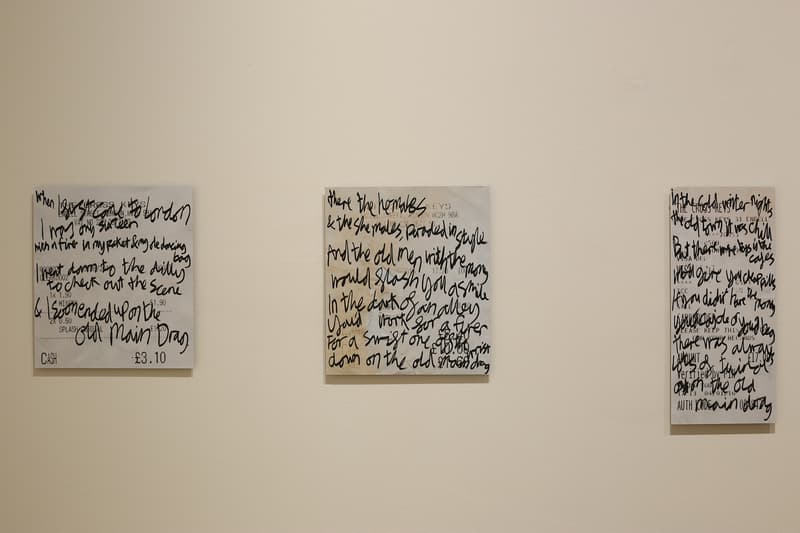 13 of 18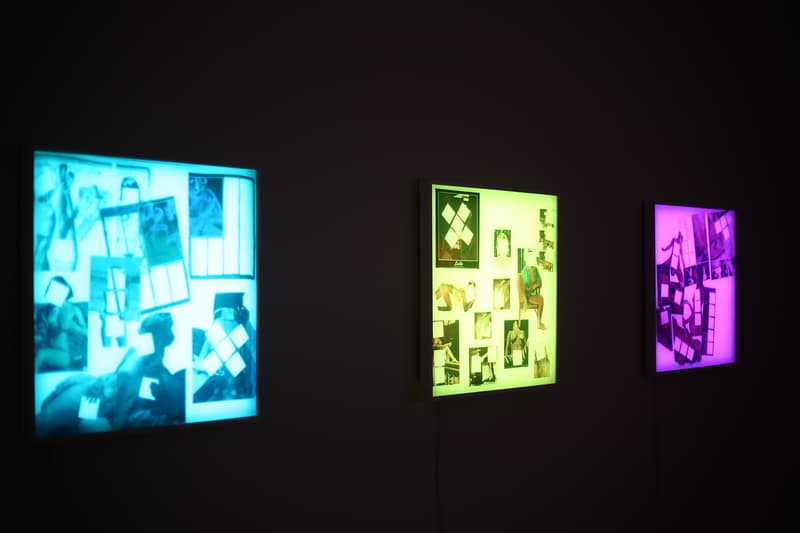 14 of 18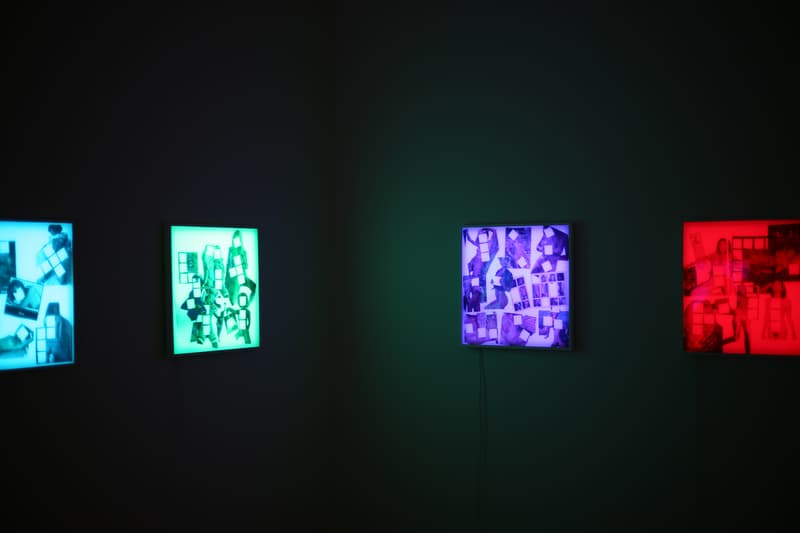 15 of 18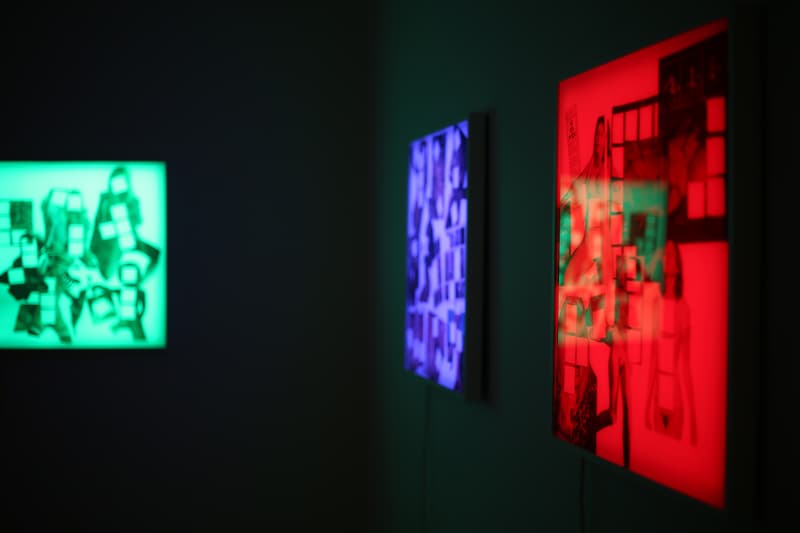 16 of 18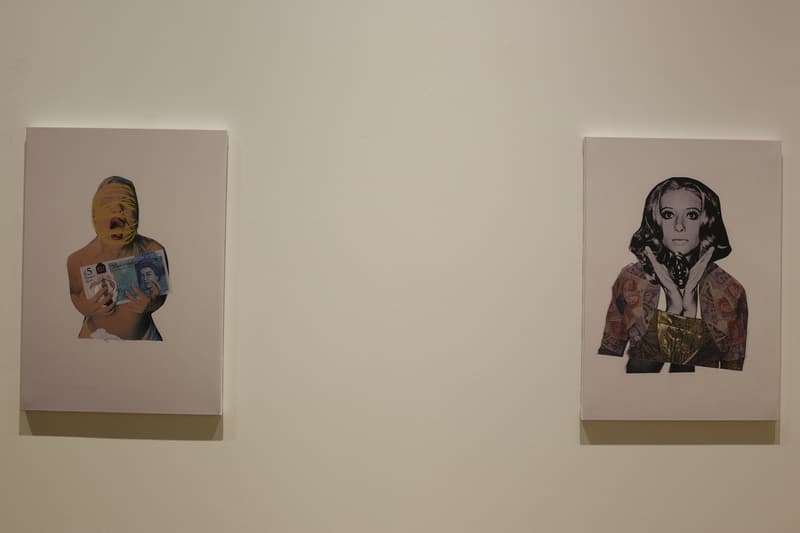 17 of 18
18 of 18
We Talked to Blondey McCoy About His Latest "Fourth Fancy" Art Exhibition
McCoy talks erotic magazines, creating at a young age and his love of the everyday.
---
Between Palace, Thames and now his latest art exhibition, Blondey McCoy has been extremely busy this year. "Fourth Fancy" is the third time McCoy has hosted an exhibition, his previous shows being "Thames AD" and "HOME IS THE HERO."
McCoy's work deals with what he called "normalised debauchery," blending in distinctly British references such as Royal Mail, English currency and monarchy alongside the more erotic references. We caught up with the skater/designer/artist before his show to find out the similarities between his art and Thames, what's behind his banknote love, and if he intends to expand into any more creative arenas.
What are some of the influences behind this exhibition?
Well as always, there's themes that I keep coming back to: currency, monarchy, pornography, etc. Because I just can't seem to get bored of them, but this time around I've been letting go of control a bit and working on a lot less handmade stuff which has been interesting. The laser-printed mirrors have been some of my favorite things I've ever worked on.
Are there any similarities between your art and Thames?
Well yes, one of the main reasons I show my work was because a lot of it is essentially Thames designs that never made it on to clothes, because we don't make that many. But I felt bad for them being hidden away.
What's your favorite era of Playboy?
I don't really like Playboy, I prefer '70s Men Only trying to be Playboy.
What interests you about the banknote?
Well aesthetically, it's as British as anything could possibly ever be, and doesn't look like anything else. I love taking everyday objects you'd never give a second glance and blowing them up massive, particularly something like the note because the artwork is so intricate.
Do you see yourself branching out into any other creative arenas soon?
Hundred percent, at my age I should be trying everything, or at least trying to try everything.
Is there a grand plan when it comes to your creative endeavors?
Well I just do it because I have to, it makes me happy and everywhere it's taken me before has never been planned, so I couldn't say. I hope things like the shows encourage the younger kids, well everyone, that likes Palace, etc to make their own artwork, or whatever creative thing it is they fancy for that matter.