Millie Bobby Brown & Finn Wolfhard From 'Stranger Things' Cover the Winter Issue of 'DAZED'
The young stars talk auditioning for the show, getting their respective parts and more with the magazine.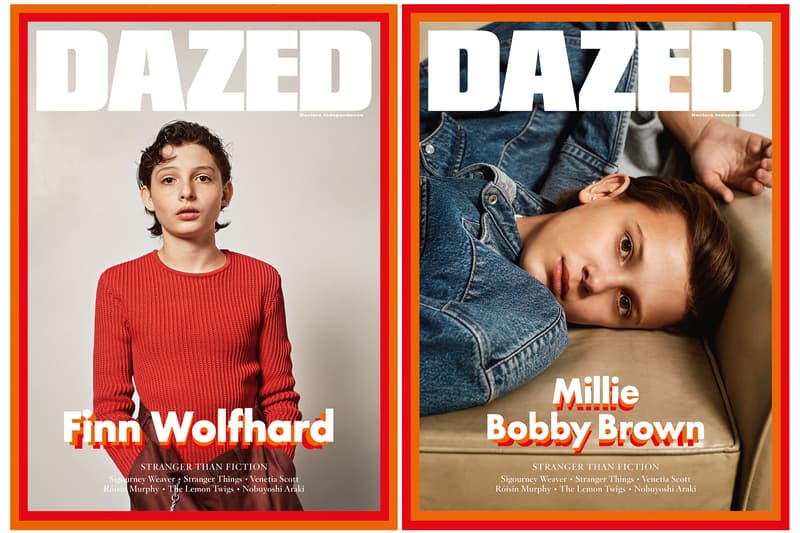 1 of 3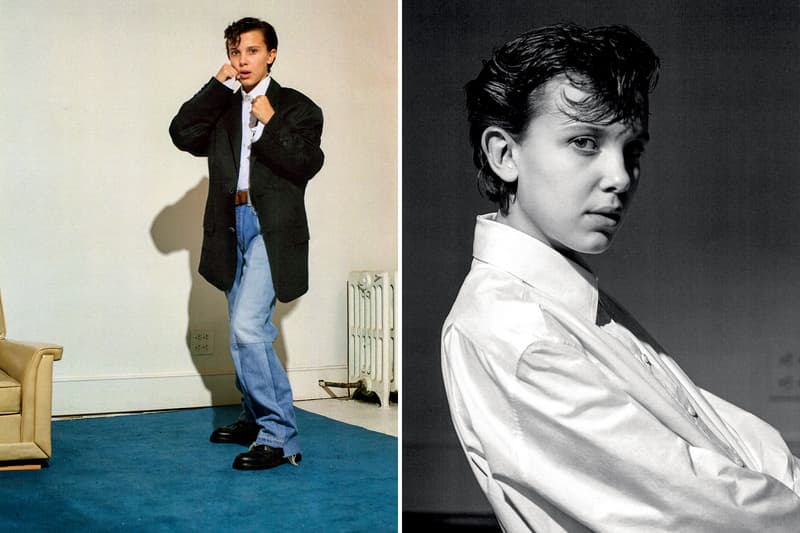 2 of 3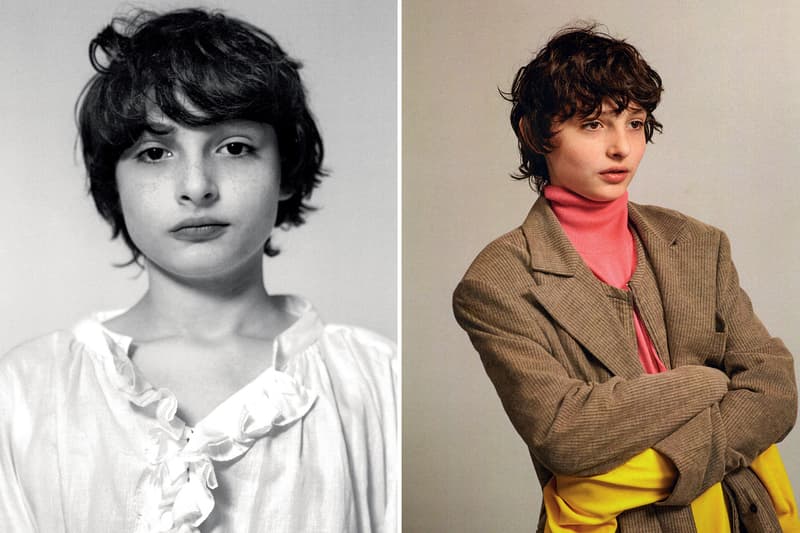 3 of 3
Stranger Things was without a doubt one of the surprises of the past summer. The Netflix originals series gained a legion of fans for its suspenseful and nostalgic storyline encompassing themes of mystery, adventure and horror, which served as a nod to some of the iconic '80s classics that captivated an entire generation. Combined with a great cast that displayed incredible chemistry and an equally memorable soundtrack, calls for the series to be renewed were quickly heard and answered following its conclusion after eight episodes. The cast for the most part, particularly the children, were quickly catapulted into superstardom, making a string of late night television appearances and even performing Mark Ronson and Bruno Mars' smash shit "Uptown Funk" at this year's Emmys.
Now two of the series' stars Finn Wolfhard and Millie Bobby Brown, who play Mike and Eleven respectively, have been picked by DAZED to grace the cover of the publication's winter issue. Photographed by Collier Schorr, the young stars talk about auditioning for the show and what it was like actually getting their respective parts in the accompanying interview. Read an excerpt of DAZED's winter issue below and pick up a copy for yourself at newsstands now.
Millie Bobby Brown

-On getting the part

"They didn't tell me anything, they just said, 'Your name is Eleven – relate yourself to ET. That was it. I got the job the next day."

-The day it was released

"I was actually in a car on my way to San Francisco. I didn't even watch it when it came out. I just saw my Instagram followers going up every second. I went from 25 to 1·4 million – pretty cool.">

-Winona Ryder

"Winona is also a heroine in the show – and Natalia (Dyer, who plays Nancy Wheeler). We're all just in a different age range, but it's cool to have female heroines."

"She's incredible, ultra-professional and a really good friend," she says. "I met her in the production office and we were all having lunch and she just came in and was like, 'I was told that I look like you!' We'd sneak away to her trailer to eat cheese and crackers and gossip."

Finn Wolfhard

-On auditioning for the show

"I did it sick from bed, just on my phone, then I emailed it. Mike and Ross (Duffer, the show's creators) loved it, and they made me do it again. Finally, I came to LA and met them."

-On playing Mike season 2

"I'd love to see myself a little heartbroken. You know, because Elle's been gone for a year, so I'd love to see him (have to) conquer being a little sad, a little depressed."