Nike & Raheem Sterling Unveil Colin Kaepernick-Style Advert
Coming after Sterling spoke out against media racism in the UK.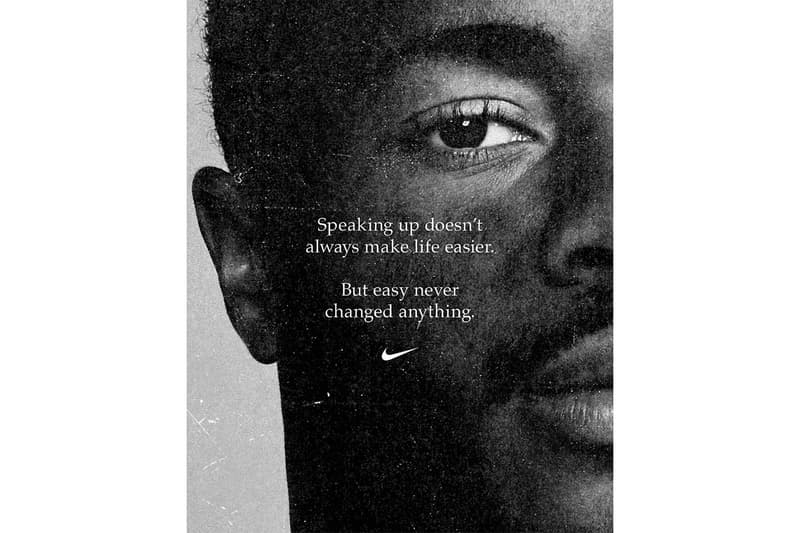 Nike has unveiled its latest advert, featuring Manchester City and England footballer Raheem Sterling. The new campaign is reminiscent of Nike's "Just Do It" campaign with Colin Kaepernick which was unveiled earlier this year. The black and white image of Sterling is overlaid with text reading "Speaking up doesn't always make life easier. But easy never changed anything."
The campaign comes after Sterling publicly spoke out against the UK media, and how coverage of young black players could "fuel racism an aggressive behaviour" following racist abuse by Chelsea supporters. Take a look at the new campaign imagery above.
For more football news, check out an exclusive editorial with Timothy Weah.