Watch UNDERCOVER & TAKAHIROMIYASHITATheSoloist.'s Pitti Uomo Livestream Now
The Japanese designers team up for a unique joint presentation.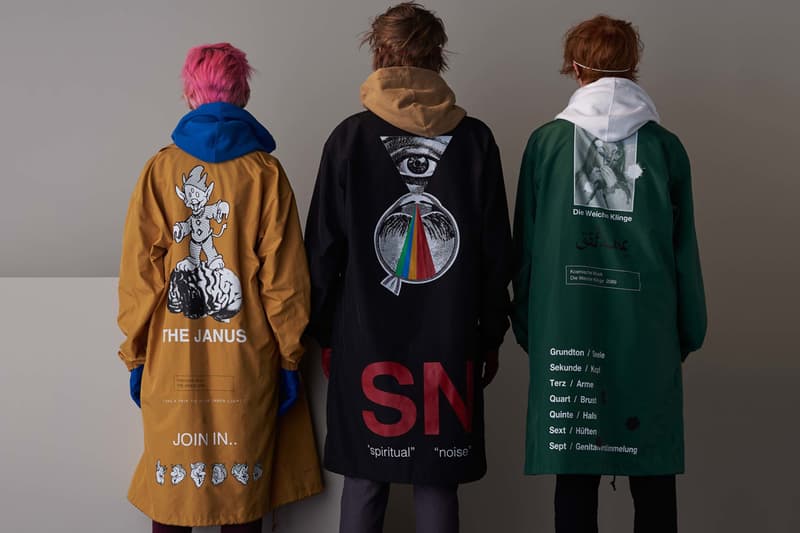 UPDATE: There were issues with the livestream embed provided. We will update this post once the full video of the show becomes available.
News broke in late 2017 that UNDERCOVER and TAKAHIROMIYASHITATheSoloist. would both serve as guest designers at Pitti Uomo 93, showcasing their unique deconstructions of menswear together. Today, that show will be livestreamed on Vimeo.
The show will reportedly blend Fall/Winter 2018 collections from both labels. UNDERCOVER's Jun Takahashi is a longtime friend of Takahiro Miyashita, with both designers bonding over punk music before forming their own musically-inclined labels; Miyashita founded NUMBER (N)INE before restructuring as TAKAHIROMIYASHITATheSoloist. This is UNDERCOVER's first men's show at a Pitti Uomo since 2009, while Miyashita has yet to show a collection outside of Japan until today's event.
Check out the livestream above, slated to go live at 1:00pm EST, and let us know your thoughts in the comments below. Recently, UNDERCOVER teased a new Rebel Bear Floor Lamp, combining its recognizable bear logo with its predilection for quirky home goods.