NOAH Launches Anti-Nazi League Hoodies & Tees
"Love music. Hate racism."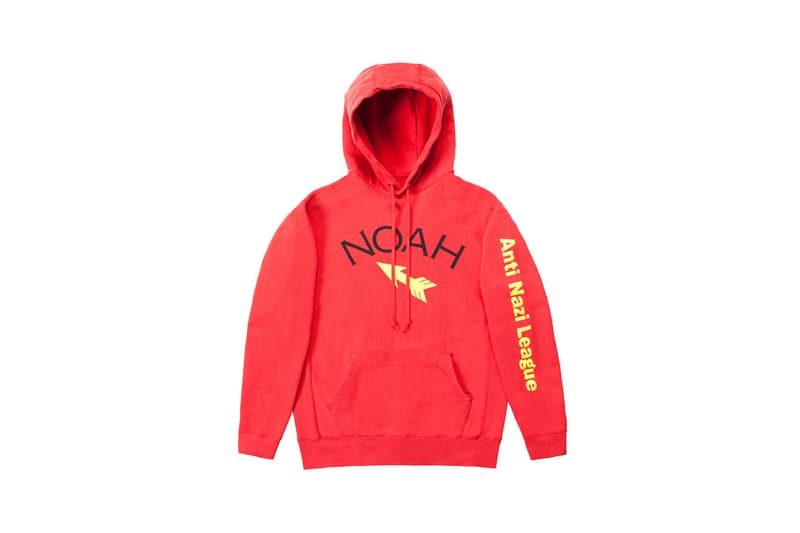 1 of 4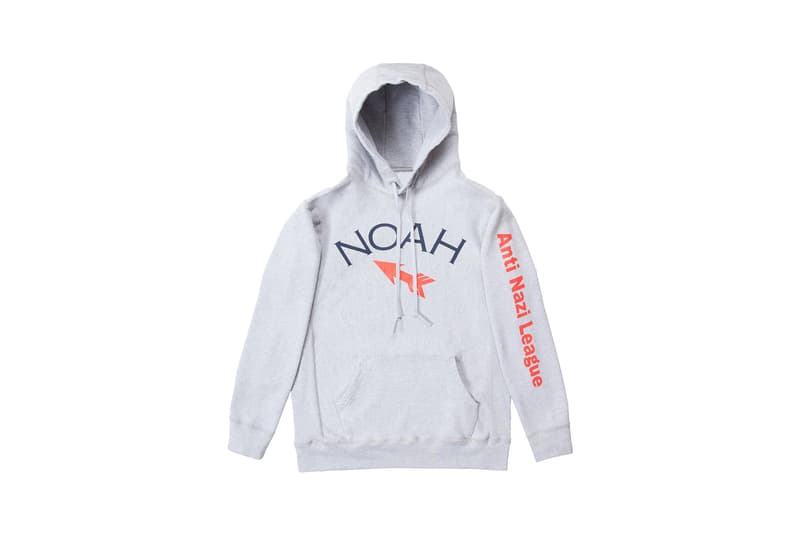 2 of 4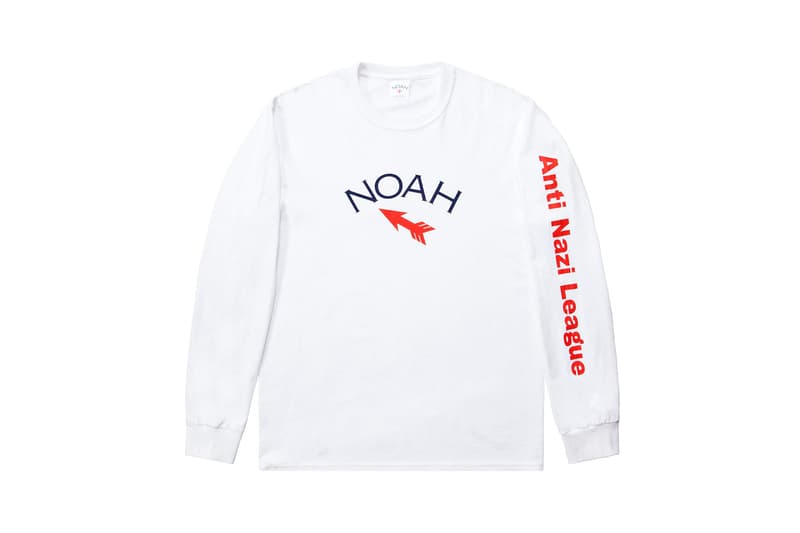 3 of 4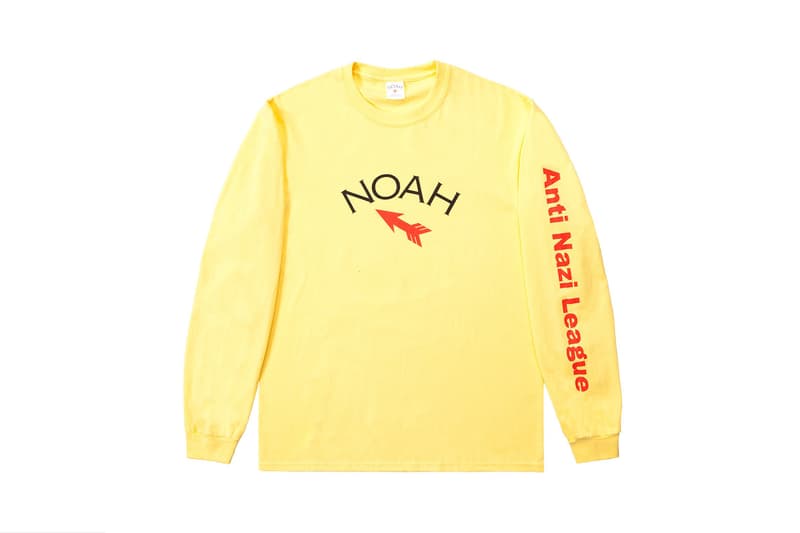 4 of 4
Noah is a brand known for taking up good causes — just look at its recent coat drive or explanation of the dangers of single-use plastic – and its latest capsule is another political statement. Following on from a joint release with Union LA last year, the New York-based brand has expanded its collection of Anti-Nazi League pieces, with two long-sleeves (in white or yellow) and two hoodies (in red or gray).
All pieces feature Noah's name above the Anti-Nazi League arrow and the organization's name down the arms. The release is accompanied by an article on the brand's blog which explains the history of the organization: "They served as a unified front against fascist, racist, and neo-Nazi groups that were trying to gain power in the U.K., as well as serve as opposition to fight the street gangs being organized by the National Front."
The blog also goes on to detail why that message is still so important, and why Noah has chosen to release this capsule dedicated to it:
"We want to start this year with a reminder to remain constantly aware of the racist actions and dog whistling of those in power now, and to push back against them. We're up against an administration that would like nothing more than to set us back. Now is the time for us to put our idealism for a better tomorrow to work. Get involved. Fight fascism. Call out racism. Speak truth to power. As the Anti Nazi League has said: "Love Music. Hate Racism."
The collection is available now from Noah's web store, with long-sleeves priced at $48 USD while hoodies cost $148 USD, and there is also a $6 USD sew-on Anti-Nazi League patch. For more from the brand, take a look at its recent Winter 2017 editorial.