Salt Bae's Nusr-Et Steakhouse to Finally Open in New York City This Week
His 13th worldwide location.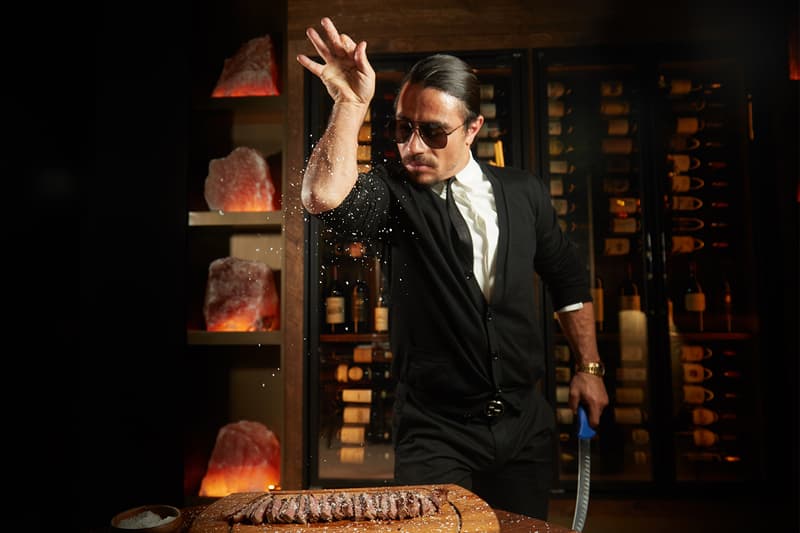 Turkish chef and restaurant owner Nusret Gökçe, aka Salt Bae, will open his Nusr-Et steakhouse in New York City on January 18. It will be the debut of his 13th worldwide location which is located in the former China Grill in midtown's CBS Black Rock building.
Bae already has plans to open another location in the city, making it his third in the United States. The restaurant's current location was announced last year, but it wasn't confirmed to open until now. Nusr-Et will serve thin fillet called lokum, racks of lamb and veal over charcoal, seafood, and kofta stuffed with kasseri cheese alongside its steak menu.
Nusr-Et Steakhouse
60 W. 53rd St.
New York, NY 10019