UPDATE: "Salt Bae's" New York Restaurant Location Confirmed
Stretch those arms and loosen those fingers.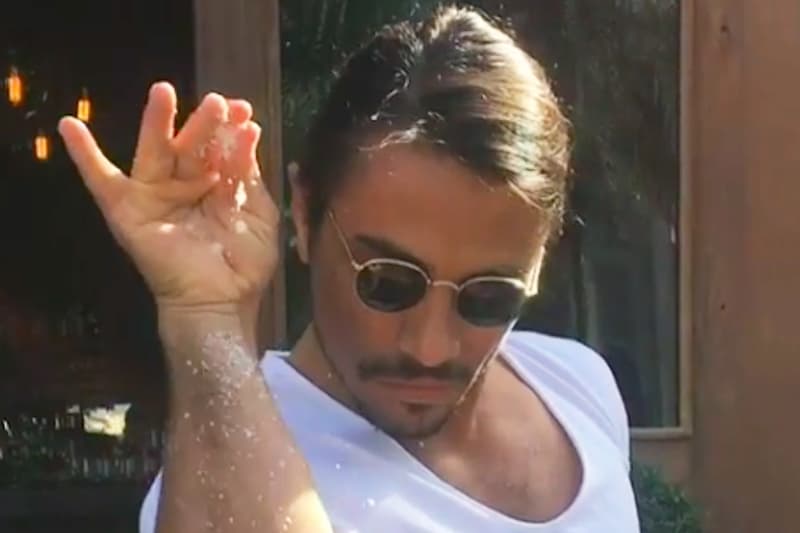 UPDATE: Courtesy of Time Out New York, the location for Salt Bae's New York restaurant has been confirmed. While there still isn't an opening date, you can check out the location below.
By now you've probably heard of "Salt Bae," the nickname given to Turkish chef and restaurant owner Nusret Gökçe. The co-partner of the global Nusr-Et Steakhouse chain became the first viral sensation of 2017 with his meat slicing skills and now world famous salt-sprinkling pose. The viral IG video has over 8.3 million views and he has amassed over 2.5 million followers.
With six locations in Turkey and an outpost in Dubai, Salt Bae told Turkish Hürriyet Daily News that the restaurant chain will expand to London and New York over the coming months and while he doesn't speak any foreign languages, he "communicates with people through meat." It makes a lot of sense if you hear his explanation for the salt pose, "That move at the end came automatically, I did not do that to show off. It is just my signature. You can think of it a kind of final touch for a painting. It was a final touch to the meat; I was blessing the meat." You can also see him blowing kisses to the meat in some of his videos.
He added that his videos are shot by restaurant employees and that he comes from humble beginnings, "I am the son of a mine worker. My father and mother do not know literacy, I cannot go to school due to financial difficulties. I started to working at a butcher as an apprentice when I was 14. Meat has become a passion for me."
Let us know if you plan to try out Salt Bae's culinary selections and check out the original viral video below.
Nusr-Et Steakhouse
60 W. 53rd St.
New York, NY 10019