Thundercat Announces 'Drunk' Album; Shares New Single, "Show You The Way"
Effortlessly smooth.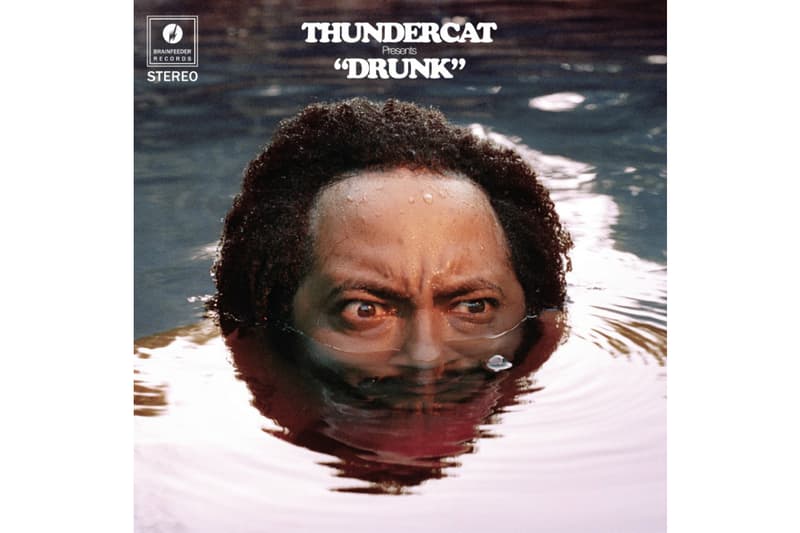 Legendary bassist-singer Thundercat has joined forces with pop legends Michael McDonald and Kenny Loggins for an effortlessly smooth cut, "Show You the Way." The song serves as the first official single from his newly announced album Drunk, which is set to drop on February 24 via Brainfeeder. Speaking about the song to Red Bull Music Academy, Thundercat says:
These are guys that I've listened to and where I felt that I've learned that honesty in the music. Kenny Loggins is one of my favorite songwriters.I think one of the most beautiful moments of it was realizing how amazing Michael McDonald was. He would go through so many ideas and have so much to offer…

That song, to me, is about going down the rabbit hole, taking you to another place… On the edge of dark, there's the brightest light. It means a lot to me in the sense of… the experience that I've had growing up with friends and people that I've been around where it's inviting them into where I come from emotionally. Sometimes it's a pretty intense thing. The point is how weird things can get. I feel like it's very funny that, in a way, of course Michael McDonald and Kenny would be there.
Press play to listen below and, in case you missed it, Thundercat also released an amazing single with this brother earlier this week.