Ferrari Reveals Plans for Electric Supercar & SUV
"I'm not trying to minimize what Elon did but I think it's doable by all of us."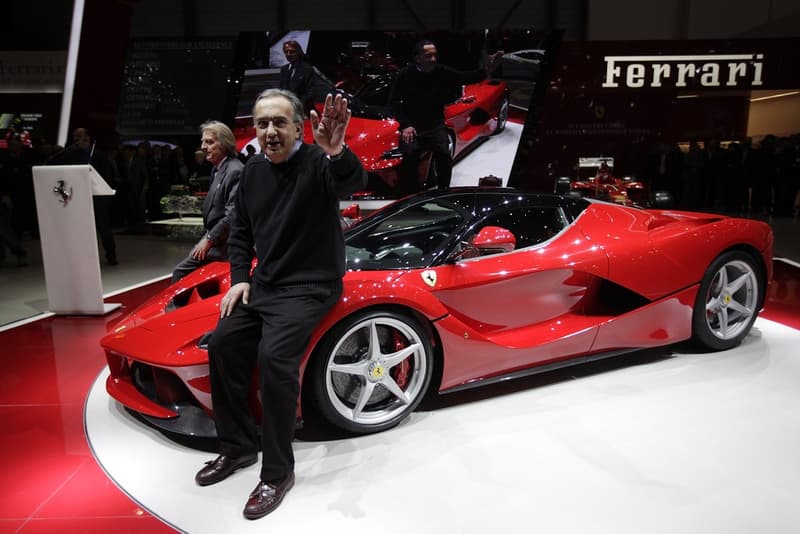 Luxury auto-companies continue to chart their own paths in the evolving electric car market. In recent months, we've reported on the emergence on new all-electric vehicles from Porsche, Land Rover and other renowned global brands. Aiming to be steps ahead of the competition, Ferrari now has plans for two bold new additions to your list of electric options.
Fighting to chip away at Tesla's momentum, Ferrari intends to roll out the very first battery-electric supercar. "If there is an electric supercar to be built, then Ferrari will be the first," CEO Sergio Marchionne explained, keeping the specifics of Ferrari's forthcoming creation under wraps. "People are amazed at what Tesla did with a supercar: I'm not trying to minimize what Elon did but I think it's doable by all of us." Considering smaller-scale manufacturers Elextra and Aspark's current goals, Marchionne and his team better act fast.
Along with the new electric supercar, Ferrari has also revealed plans to create its own SUV. "It will look like whatever a Ferrari utility vehicle needs to look like," Marchionne explained to AutoExpress. "It has to drive like a Ferrari."
Although we're still in the beginning stages of Ferrari's latest campaigns, stay tuned as more developments surface.