monkey time & Karl Kani Connect for Spring/Summer 2018 Knit Collab
The '90s staple is back.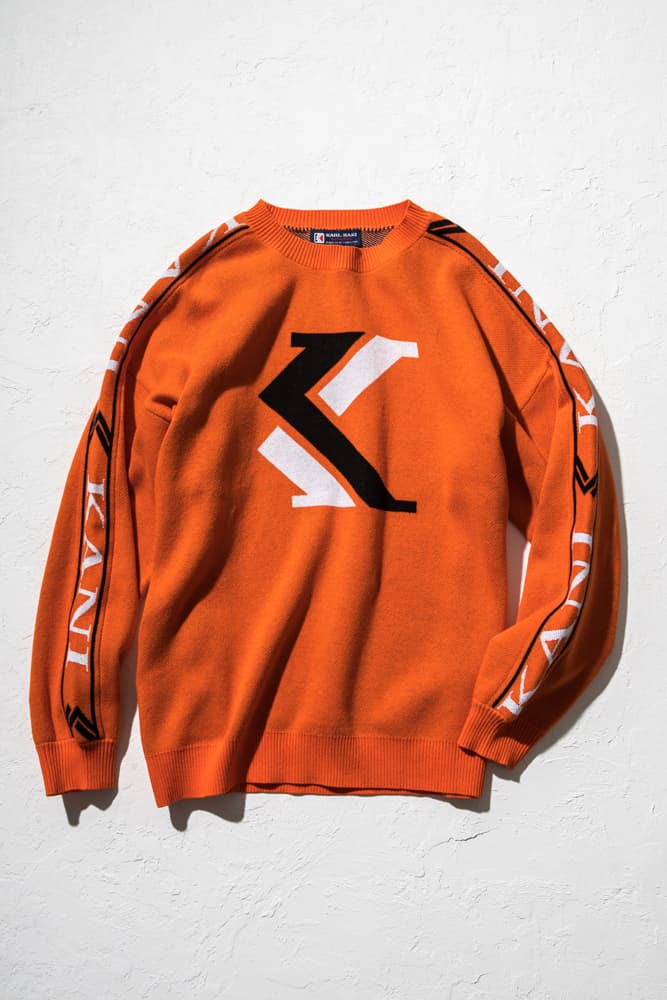 Last year, '90s streetwear stalwart Kari Kani revealed plans to re-release the T-shirt worn by Tupac Shakur in his famous "Keep Ya Head Up" video as a way to mount a comeback. Continuing to stake out a spot in the current fashion scene, the brand is beginning 2018 with a new collaborative effort.
A collaboration with BEAUTY & YOUTH subsidiary monkey time, Kari Kani's latest drop features a tasteful mix of nostalgic and contemporary elements. Specifically, the joint piece comes in the form of a sweater whose design cues revolve around classic branding approach and a heavy, bold use of orange.
You can take a look at monkey time and Kari Kani's new Spring/Summer 2018 knitwear collaboration above, and head on over to UNITED ARROWS' online store to purchase the item for yourself.
Previously, monkey time teamed up with PLEASURES to a deliver an electronica-influenced Spring/Summer 2018 collaborative collection.