2 Chainz Teases Versace Sneaker Collaboration
'Most Expensivest' collab sneaker coming?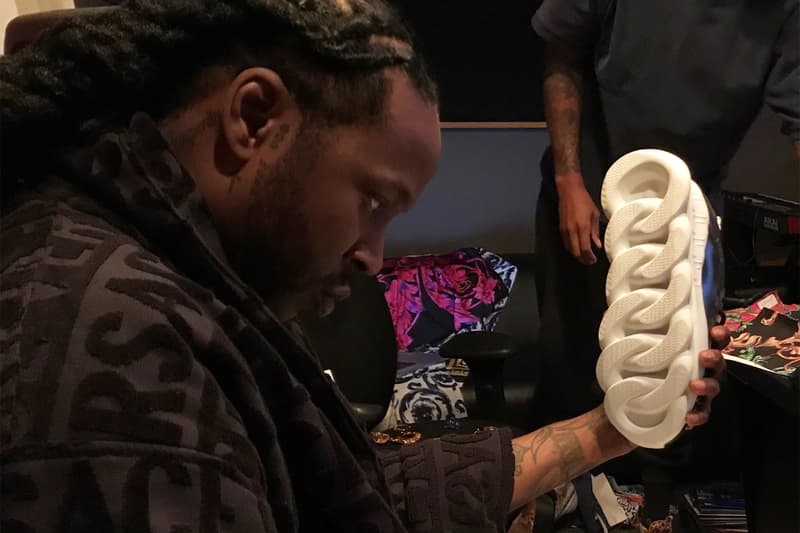 In addition to dropping hit after hit on the music charts, 2 Chainz also enjoys the lavish life and sharing his experiences. This has been shown via numerous episodes of Most Expensivest from trying out a $150K USD horsehair bed to sipping on a $2,500 USD cocktail. This time around 2 Chainz looks to add luxury footwear ambassador to his resume.
Donning a Versace robe, he shares a portion of what seems to be a sneaker that welcomes Versace's traditional design pattern in the exaggerated chain link motif. In addition, 2 Chainz's teaser tags the IG account of former YEEZY designer Salehe Bembury who is now head designer of sneakers at Versace. It's safe to say that Bembury had a hand in the process and marks his first music artist-driven project for the luxury brand.
There's currently no confirmation as to when further news will be available but stick with us for additional information regarding this potential joint project. Take a look at the image above and let us know your thoughts.