Amazon Caught Selling Fake ALYX Rollercoaster Belts
More knock-offs appear on the online retail giant's website.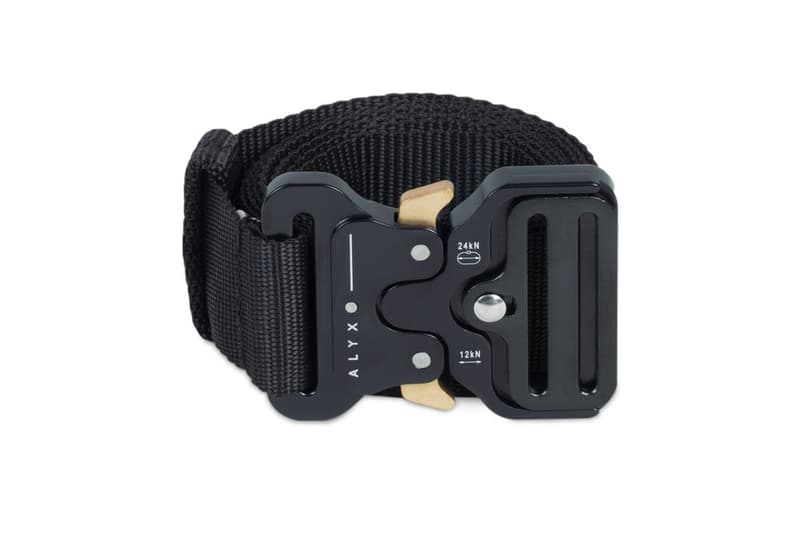 Instagram-based fashion detectives Diet Prada made a name calling out brands for stealing ideas, now they take aim at Amazon for allowing a familiar product to be sold on its site: ALYX's signature rollercoaster belts.
Diet Prada uncovered fake ALYX belt buckles selling on Amazon for the impossibly low price of $7.52 USD. What's more, for $6.47 more, the site recommends buying a strand of webbing just like the kind used to create the ALYX belts. Although the webbing is generic, the buckles are clear ripoffs: the white print is almost identical to the ALYX design, and the gold accents mirror the original to-a-t.
No word on whether the fake product has been removed from the site, but expect Amazon to take action eventually. Check out the comparison between the two below and let us know your thoughts. Meanwhile, ALYX has introduced a new bracelet design that features the authentic buckle.