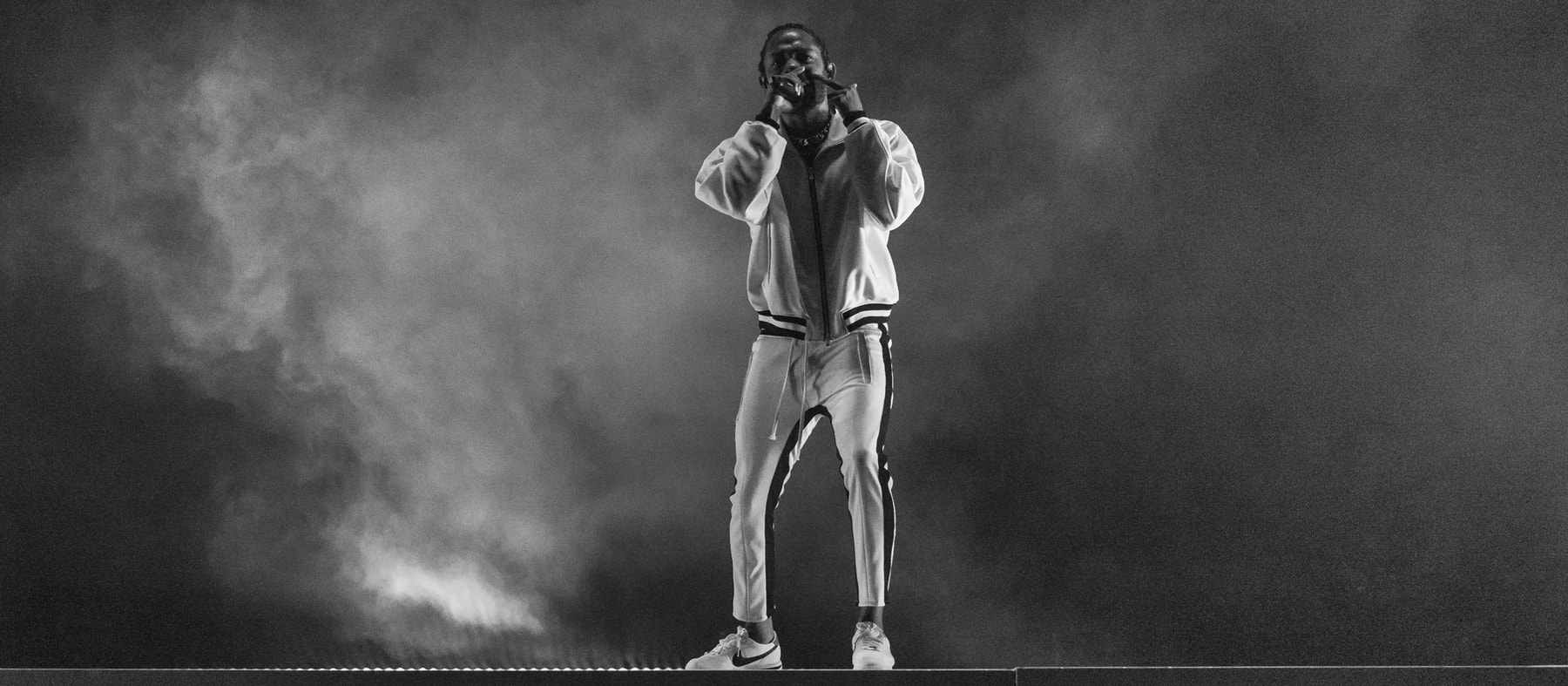 Do Lifestyle Ambassador Deals Really Mean Anything?
Judging value in an age where influencers regularly hop between brands.
Historically, sportswear's biggest ambassadors have been athletes, but there's recently been a shift. While athletes and sportswear brands are the most obvious fit, it's a suffocatingly competitive market. Promising athletes are snapped up during their rookie years and tied to multi-year contracts, forcing competing brands who missed out on a sports marquee athlete to consider other routes of sponsorship.
As a result, musicians have been the secondary go-to for brands since Run-D.M.C.'s historic deal with adidas back in 1986 — but the number of sponsorships has ramped up in recent years. To reel off a few, Kendrick Lamar, Future and Rae Sremmurd have all worked with Reebok, while A$AP Rocky recently signed a deal with Under Armour. Hip-hop was the first genre to embrace the realities of an increasingly commercial world, but nowadays, every type of musician gets involved. After all, it wasn't long ago that The Strokes did an advert for Converse.
And, outside of the world of music, there's a newcomer on the block — the influencer. They're a relatively recent addition to the marketing world but nonetheless an important one. Quartz recently reported on their growing significance, noting that adidas has switched its marketing model from athletes to models and influencers for its womenswear athletic products. Despite this shift, brands are still more likely to tap musicians as their ambassadors.
Sportswear brands working with musicians have an opportunity to cut through and reach a different audience than would typically apply when working with an athlete," explains Lisa Targett, UK country manager at TRIBE, an agency that pairs influencers with brands. There is, however, some crossover when it comes to pure physicality. "Musicians have to be incredibly fit to keep their energy up on stage, so sports brands can hero the same benefits and product proof points as working with athletes, but with a new communications angle," continues Targett. As such, the strategy allows brands to appeal to a new demographic without sacrificing their integrity.
From a monetary standpoint, the shift to musicians is also a beneficial move. "Most musicians do not cost the brands as much as athletes, although they are not as effective as athletes. Athletes sell many multiples of what musicians can sell," adds Matt Powell, sports industry analyst at
NPD Group
.
Still, the monetary benefits and branding kick that come with partnering with a musician are only one part of the equation. For brands, the decision to partner with musicians isn't one that should be taken lightly, as the true long term benefits are in question.

The Double-Edged Sword of Authenticity
The biggest issue with tapping musicians is a double-edged sword — authenticity. It's a musician's biggest asset, but, in a world of increasingly jumbled brand promotions, also their biggest liability. For instance, the aforementioned Kendrick Lamar and Future shoe deals with Reebok have all been slightly undercut by the artists themselves.
In Lamar's case, his verse on Big Sean's 2013 song "Control" featured the line "And I ain't rockin' no more designer shit/Only white T's and Nike Cortez." While this clearly pledged the rapper's love for Nike, Lamar would team up with Reebok in December 2014. Luckily, enough time had passed and Lamar's shout out was out of sight and out of mind. But now that the rapper's deal with Reebok has ended, he has flipped sides and signed with Nike, releasing a short statement saying that he's been into the Cortez "since day one." The trading of allegiance reveals the late Reebok deal as purely monetary. Meanwhile, if Lamar didn't have a history of outspoken admiration for the Cortez, that deal too would have come across as inauthentic.
"Most musicians do not cost the brands as much as athletes, although they are not as effective as athletes."
Meanwhile, Kendrick is far from the only lifestyle ambassador to have crossed party lines. Rae Sremmurd were the faces of PUMA last year but now have jumped ship to Reebok, while Travis Scott has prominent modelling work for both Nike and adidas. Skepta has deals with UNIQLO, his own brand in MAINS, a new Nike Air Max 97 and, most bizarrely, a collaboration with No Fear that exclusively dropped at UK-based budget sportswear retailer Sports Direct. But perhaps the most egregious example of what nakedly looks like an artist chasing a check was A$AP Rocky's deal to become the face of Under Armour's lifestyle category — a brand he had rarely, if ever, been seen wearing before the deal was signed.
So how do brands ensure their latest signings stay faithful to the brand message? Simon Huck, principal of Command Entertainment Group — one of the world's largest celeb acquisition agencies — said that this shouldn't be the case, noting that it's "unlikely [an ambassador seen wearing rival clothing] as it's rare a brand doesn't include a detailed exclusivity clause preventing the talent from wearing, endorsing, or engaging with competitor products."
While Huck argues about exclusivity clauses, the amount of brand flipflopping shows that this clearly isn't a clause that's either included or implemented with enough regularity. Sports stars generally cost more and, with that, comes bigger say over what they wear for any given occasion — as of yet, there's no musician equivalent to LeBron James's Nike deal.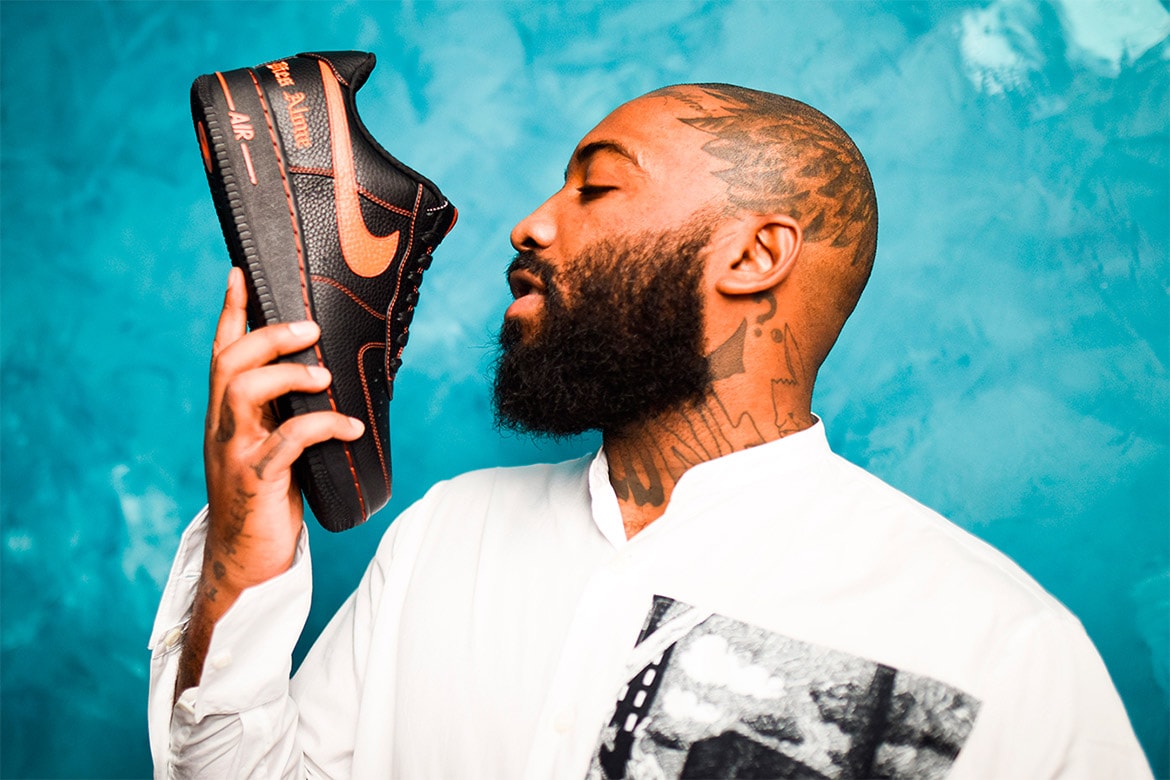 The Perils of a Scandal
But, authenticity aside, an even bigger issue at hand — as proven by the past few months — is the volatility of musicians and their susceptibility to a scandal. When a video of A$AP Bari allegedly committing sexual assault surfaced on the internet, it rightfully became worldwide news. Because the VLONE designer's most prominent cosign had come from Nike, just about every mention of Bari's crimes came with a mention of the sportswear brand. We spoke to Luke Budka, director at Top Line Comms — a crisis PR specialist — about why it took so long for Nike to release any kind of statement about the issue.
"I imagine it was a combination of two things: confusion and bureaucracy. Confusion because you can be sure Bari's people assured Nike it was a misconstrued incident and prosecution wasn't forthcoming. Bureaucracy because it takes time for decisions to be made in large organisations," explains Budka. This confusion ended up with a situation where Nike looked like it was tacitly supporting Bari and, at very best, simply waiting for the situation to blow over instead of being proactive about it – a questionable stance for a brand that's so openly spoken about sticking up for equality and women's rights.
So, while Bari committed the deed, Nike's silence ended up giving the artist the appearance of having one of the world's biggest brands backing him for a considerable amount of time in today's hyper-quick news cycle. "Big brands a) think they enjoy a degree of invulnerability even in today's world of instant news and social media, and b) struggle to assess how detrimental an incident might be, especially when it's an external not internal crisis," Budka continues.
"Nike's slow response was a combination of two things: confusion and bureaucracy."
While brands such as Nike are accustomed to dealing with crisis for its larger clients (the brand weathered the storm of Tiger Woods's multiple affairs), it seemed caught off guard by the wrongdoings of a partner who wasn't likely to boost its bottom line. Did Budka think Nike was prepared to have a response ready for such a small partner? "Short answer, no. Often there is no protocol in place and incidents are judged individually," he says. And what could be the possible effect this negative association has on Nike? According to Budka, the association could've ended up hitting Nike where it hurts: their profits.
For Budka, Nike enters a lose-lose situation if they continue to work with Bari and VLONE. "At best, no one buys the trainers and Nike assigns them to the failed concept bin; at worst the trainers are used by outraged consumers as ammunition for a social campaign highlighting sexual assault in a hip-hop community that has traditionally struggled with sexual equality and women's rights," adds Budka.
He goes on to explain that the effect could've easily ballooned to hit brands associated with Nike. "A$AP's other members have been quick to distance themselves from Bari (notably, A$AP Ferg) as they all have individual commercial enterprises going on that aren't going to benefit from linked sexual assault allegations. The same is true for other brands Nike's linked with. What if teams local to A$AP like the Knicks or the Yankees, parted ways with Nike if this blew up? Unimaginable right? You'd think it's not worth the risk for Nike, considering the potential impact on the company's bottom line."
Are Ambassadors Worth the Investment?
But, even when a partnership goes smoothly, the million dollar question is do brands actually make money from lifestyle ambassador deals? Matt Powell's earlier comments about musicians not being as effective as athletes is a pertinent point, and one that can be seen in companies' bottom lines. For instance, A$AP Rocky was the much-touted face of GUESS but while the collaboration was seen as a success, the brand still saw a loss of $21.3 million USD between 2016 and 2017.
Powell, as his job title suggests, is an industry stalwart and, most recently, has become most known for saying that Kanye West wasn't the reason for adidas's turnaround, noting that adidas still lost money for two years before turning the corner largely thanks to the BOOST technology. According to Powell, the most obvious example of clear brand turnaround thanks to a collaboration was PUMA, noting that "Rihanna brought PUMA a lot of attention, but the pairs sold were not very large."
But Simon Huck thinks that using that metric is the wrong way to look at the value of these deals. "Brands who engage with talent in the hopes of seeing a dramatic spike in sales will likely be disappointed," states Huck. "We look at influencer partnerships as long-term investments that serves to amplify and strengthen the brand's personality," he adds. Even then, Huck was keen to point out that this metric doesn't mean you should just spend money on artists who are wildly different from what your brand's associated with. "That said, it's important to align your brand with talent that meets your must-have criteria. We recently walked away from a deal after the talent was unwilling to engage with the brand on social media," he continues.
"The greatest marketing campaign in the world can't move bad product."
For Huck, social media is king when it comes to tracking the value of brand/celeb partnerships. "Within minutes of launch, a brand's Twitter, Facebook, and Instagram account will be flooded with unfiltered feedback on the campaign, giving marketers the opportunity to course correct or amplify aspects of the partnership," Huck adds.
This tracking is undoubtedly useful, but, as recent reports have shown, it's incredibly easy to plausibly fake social media reactions so, with that in mind, numbers should be taken with a grain of salt. While the world of fake followers is a grey area, there's plenty of ways to boost numbers on Facebook by simply paying to get your posts inserted into other people's feeds. Measuring reception has always been an imprecise science since the days of the Nielsen box and, as long as there's methods to boost or fake numbers, will remain so.
While marketing is increasingly important, it's never been the sole solution. Product remains king and consumers are increasingly savvy enough to see through ambassadors who aren't interested in the product they're being paid to sell. And, even if the endorser is interested by the product, it won't matter if the general public aren't. After all, an old adage said by Matt Powell rings true: "The greatest marketing campaign in the world can't move bad product."