A First Look at the PSNY x Moët & Chandon Nectar Impérial Rosé
Matte black never looked so good.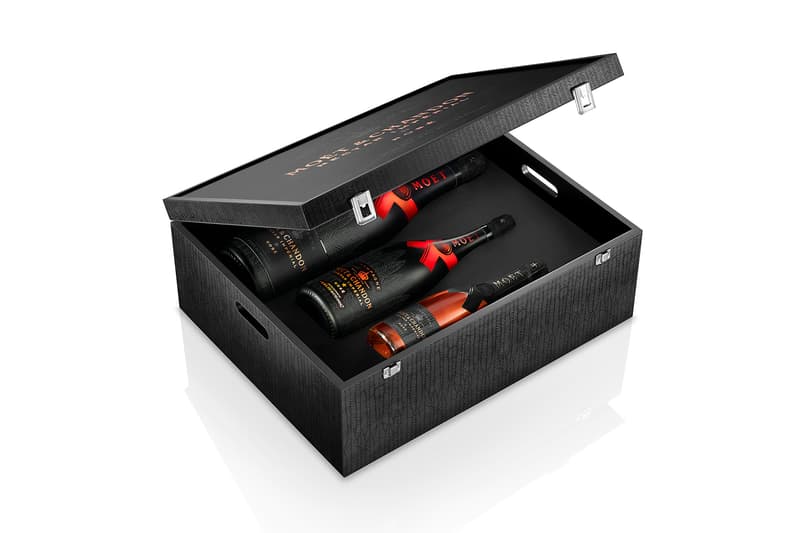 1 of 2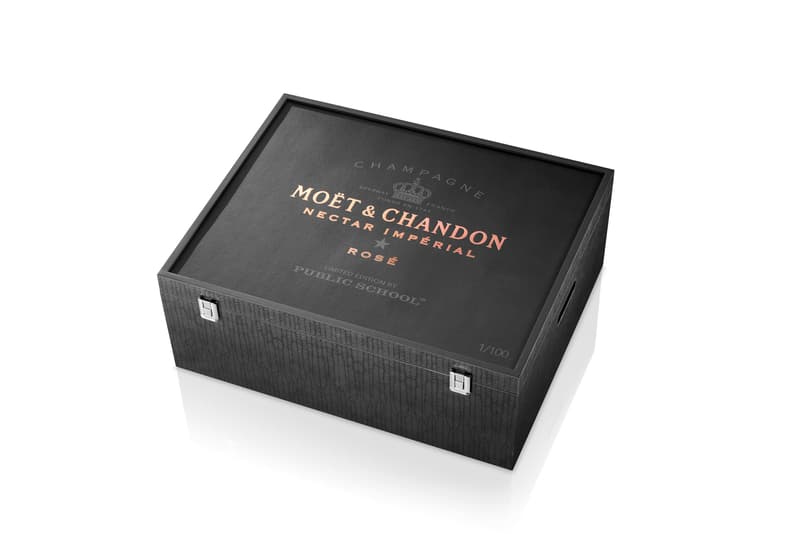 2 of 2
Ahead of its New York Fashion Week show on September 10, we get a first look at the PSNY x Moët & Chandon Nectar Impérial Rosé collaboration. Composed of three limited edition bottles designed by Dao-Yi Chow and Maxwell Osborne, the bottles feature matte black for its foundation. The color is not only a staple in the PSNY design ethos but a symbol of strength and anonymity. In addition to the matte black, quail feathers are also included in the design. The larger Magnum and Jeroboam bottles will reveal hidden design features when hit with a camera flash and also light up at the base to give the bottles a nice glow. Finally, the Jeroboam contains an etched leather label to set it apart from the other two.
Speaking about the collaboration, which was a year in the works, Chow and Osborne had this to say, "The challenge was how could we incorporate the signature thing about Nectar Impérial Rosé against the dark mysterious vibe of what we do. Our palette is pretty much black so we embraced that contrast of marrying the pink and the gold of Nectar Rosé against the black."
Take a look at the limited edition PSNY x Moët & Chandon Nectar Impérial Rosé set above and look for it to go on sale nationwide October 1. Available in three sizes: 750mL ($59.99 USD), Magnum 1.5L ($1,200 USD) and Jeroboam 3L ($699 USD), the Magnum size will only be available in nightclubs while the other two will be available for purchase online and at select retail stores (750mL) and select nightclubs (Jeroboam).