Burton & Danner Craft the Perfect Snowboard Boot
Functionality meets form.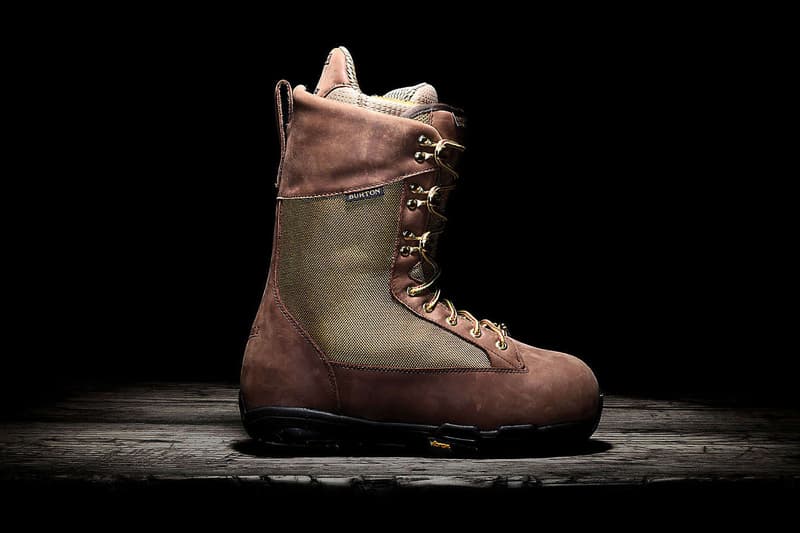 Boot manufacturer Danner is taking consumers up to the mountains for the brand's latest creation. Teaming up with Burton, Danner serves up a high-end snowboarding boot for its new collaboration. Motivated by "mountain heritage," Danner and Burton unite to craft a boot that mixes "authentic hiking" construction with the latest in riding technology.
Outfitted with functional lacing and a durable Vibram Ecostep Rubber Outsole, the Burton x Danner Snowboard Boot boasts a rugged, all-purpose leather build that can weather even the strongest of storms and take on any terrain. Sleeping Bag Reflective Foil also aids in the fight against the cold, allowing its wearer to capture and contain body heat for optimal temperature conditions. Whether you're out on the slope or walking around on the streets, these Danner x Burton boots can take on any challenge in the coming cold season.
You can take a look at the Burton x Danner Snowboard Boot above. Burton is selling the boot for $419.95 USD at its official webstore.
Earlier this month, Danner linked up with Engineered Garments for a special Mountain Trail collection.