Apple Officially Announces the iPhone 8 and 8 Plus
The newest edition to the iconic iPhone lineup.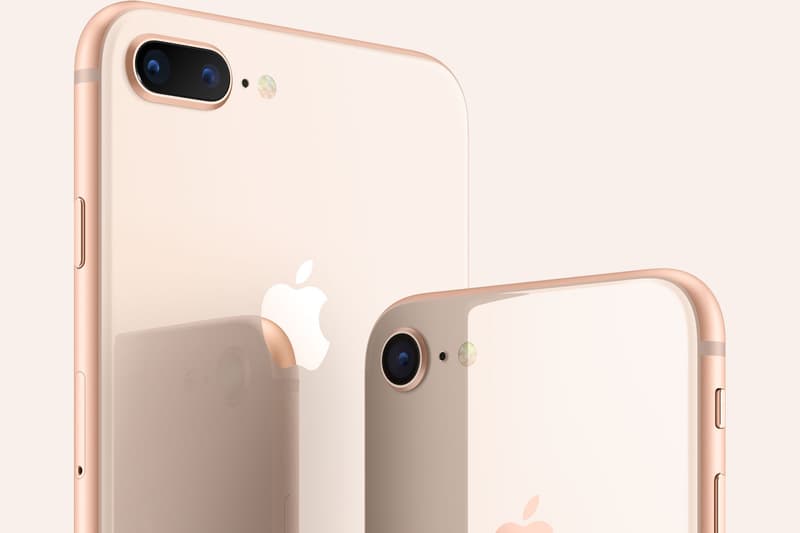 Today at Apple's Keynote event the much-rumored iPhone 8 and 8 Plus have officially been announced. As leaked information has noted, the iPhone 8 features the same 4.7-inch display as the iPhone 7 with 2GB of RAM and start at 64GB of internal storage. The 8 Plus however boasts a 5.5-inch display. The models themselves possess a glass chassis and aluminum metal frames that match the finish. Its reinforced screen is made with steel, boasting the strongest screen on a smartphone. The iPhones are available in silver, space gray and gold.
The iPhone 8 has a 12-megapixel camera with the 8 Plus featuring a dual set of lenses, both of which boast brighter, sharper pictures, especially in low light. The 8 Plus has a Portrait Lighting feature in beta that creates a depth map to separate the subject from the background as the shot is composed for professional portrait shots. Different lighting effects can be chosen before and after photos, not unlike filters. Both possess 4K 60fps capabilities and is calibrated for AR.
Inside is Apple's new A11 processor and GPU, which has increased from four cores to six, making it much faster than its predecessor. Both 8 and 8 Plus have Touch ID sensors along with louder speaker, TrueTone technology and supports wireless charging via an inductive Qi charging pad sold separately. Alongside iOS 11, the device contains a much-needed improvement in Siri and a P2P payment feature.
With support for LTE speeds up to 450Mbps, The iPhone 8 will start at $699 USD for a 64GB model, with the 8 Plus starting at $799 USD for 64GB of storage. Both models will also have larger 256GB models, which will sell for $849 and $949, respectively. Both phones will be available for pre-order starting Friday, September 15, with a release date a week later on September 22.