Mark Hamill Reveals New 'Star Wars: The Last Jedi' Details
"It'll blow your mind."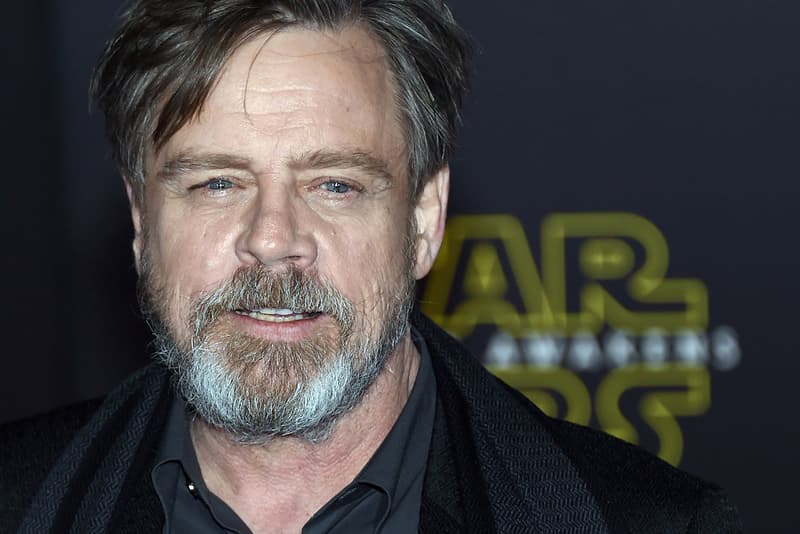 As we get closer and closer to the long-awaited release of Star Wars: The Last Jedi, excitement for the film has been building. Mark Hamill, who is set to reprise his role as Luke Skywalker in the film, recently revealed more details surrounding the upcoming film to British GQ.
In the interview, Hamill described one particular scene from the film: "It'll blow your mind, I don't think I've ever been on a set that opulent in my life. There were 150 extras, wardrobe, makeup, prosthetics, puppets. I'm not giving anything away because Rian [Johnson] talked about a casino, and that's what this is. Michael Kaplan designed all the wardrobe in variations of black and white. It was just breathtaking, and you thought 'gee, this set alone could finance about 30 low budget features.'"
Elsewhere in the interview, Hamill discussed the question he is most often asked regarding the film, why he thought it did so well ("because it was a fantasy that had a sense of humor"), and his Emmy-nominated role as Darth Bane in the final season of the animated Star Wars: The Clone Wars. You can watch the full interview between Mark Hamill and GQ below.
If you want to know more about The Last Jedi, check out these images of Supreme Leader Snoke that were released recently. Also, it was just announced that J.J. Abrams will direct Star Wars: Episode IX.