New 'Star Wars: The Last Jedi' Images Give Us a Closer Look at Snoke
And his terrifying features.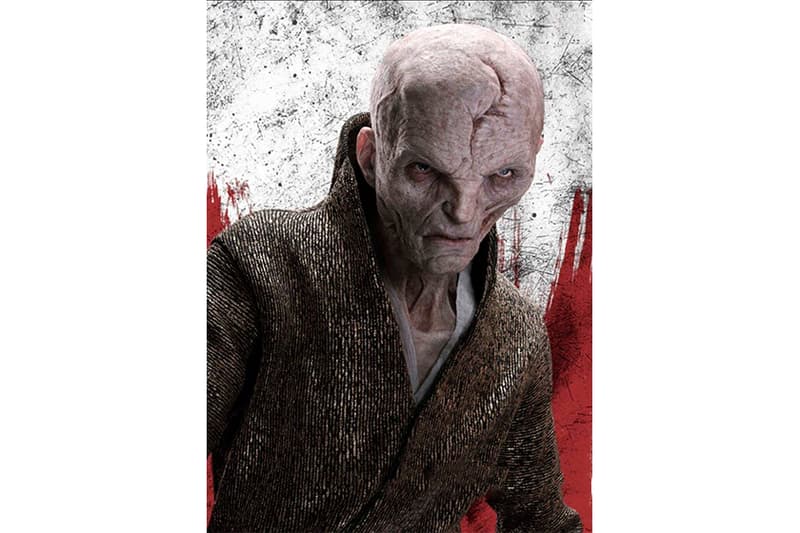 1 of 2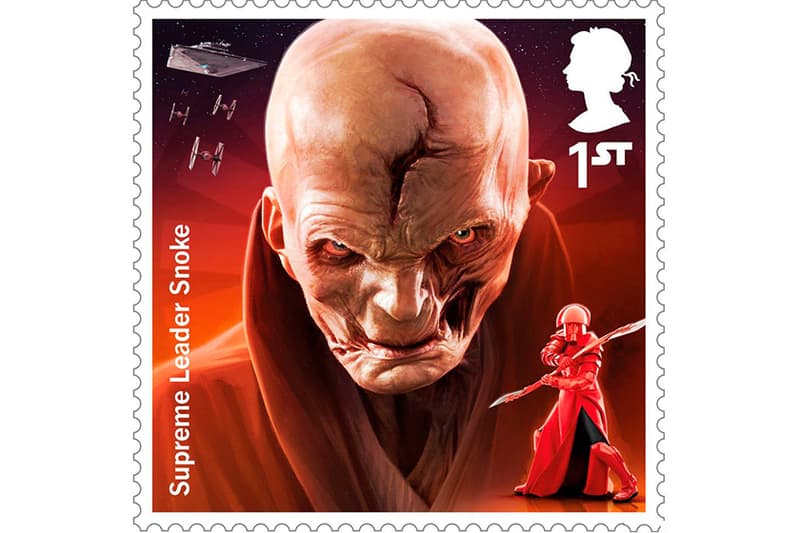 2 of 2
In late July, Star Wars fans were given a first look at the Supreme Leader Snoke from the franchise's upcoming Star Wars: The Last Jedi chapter. Now thanks to Topps Star Wars Card Trader app and a series of Star Wars stamps set to debut in the UK in October, we have a definitive look at Snoke and his terrifying features. Snoke, who will be played by Andy Serkis in the film, bares numerous scars, including a large s-curve scar that takes up the majority of his face as a result from joining the Dark Side. So far, the only other appearance of the Supreme Leader we've seen is his shadowy hologram in The Force Awakens.
Star Wars: The Last Jedi will hit theaters on December 15. The cast includes Mark Hamill as Luke Skywalker, Carrie Fisher as General Leia Organa, Adam Driver as Kylo Ren, Daisy Ridley as Rey, John Boyega as Finn, Oscar Isaac as Poe Dameron, Lupita Nyong'o as Maz Kanata, Domhnall Gleeson as General Armitage Hux, Anthony Daniels as C-3PO, and Gwendoline Christie as Captain Phasma.
Peep the photos above, and let us know what you think below. In other Star Wars-related news, a new 7,541-piece Millennium Falcon LEGO set has dropped for $800 USD.