Apple Unveils Apple Watch Series 3 With Cellular Connectivity
Take your Apple Watch any and every where, no iPhone needed.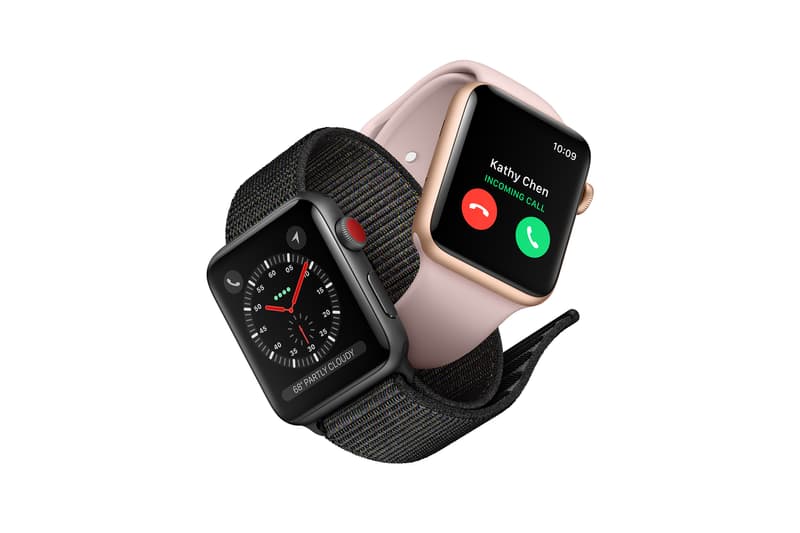 Among the major announcements from Apple today, Tim Cook and company unveiled the all-new Apple Watch Series 3 with cellular connectivity. With cellular power built in, users will now have the freedom to go anywhere there's cell service without needing their iPhone close by — that means you can not only take calls right from your watch, but you can stream 40 million songs directly from Apple Music.
In addition to built-in cellular power, the Apple Watch Series 3 will also see a number of upgrades to its health and fitness features. Among them, OS4 will feature smart activity coaching, a redesign workout app, and new swimming features. Apple also plans to release a number of enhancements to its heart rate app, including new measurements, notifications when an elevated heart rate is detected, and the ability to track the rhythm of your heartbeat — a tool that was designed in partnership with Stanford Medical.
As far as the hardware is concerned, the Apple Watch Series 3 will include a 70% faster dual-core processor, a W2 chip for WiFi, barometric altimeter, and an all-day battery that'll last up to 18 hours. Lastly, all of the above will fit inside a watch case that is the same size as the Series 2.
The Apple Watch Series 3 will be available in a number of colorways, including bands from Hermes and Nike, starting with pre-orders on September 15, and September 22's official launch.