This Is How Fast the Nas x Supreme Tees Sold out Online
All colors gone in a matter of seconds.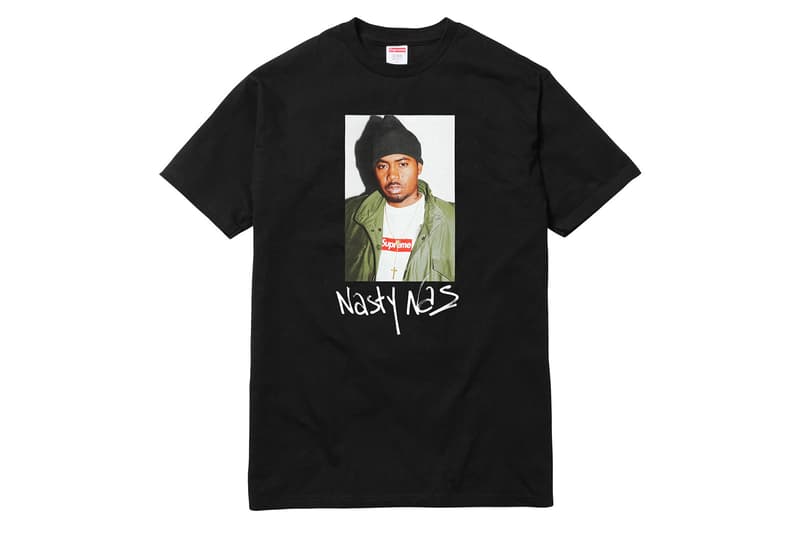 Supreme Thursdays are back in full effect and hopeful fans were eager to try and cop items on their hit list. One of the most coveted pieces from the popular skatewear's first online drop of the 2017 fall/winter season is undoubtedly the Nas photograph tee. Like with any other release, the photograph tees which have included other rappers like Raekwon, Dipset and Gucci Mane tend to sell out the quickest.
The Nas T-shirts came in various colors but the black option sold out the fastest, clocking in at 37 seconds. The brown and heather grey followed at just around the minute mark while the pale blue, lime green, and red exited shopping carts just a few seconds after. The white version sold out the slowest but it's worth noting that lagging server performances hindered all sellout times. While there's no exact number, stock for the white tees were most likely done at around or before two minutes. The white tee was actually outperformed by the 'Blood and Semen' skate deck, selling out at 99 seconds.
See our full breakdown below courtesy of Supreme Community: