Pharrell and KAWS Tease the Upcoming BFF Companions
BFFs all-around.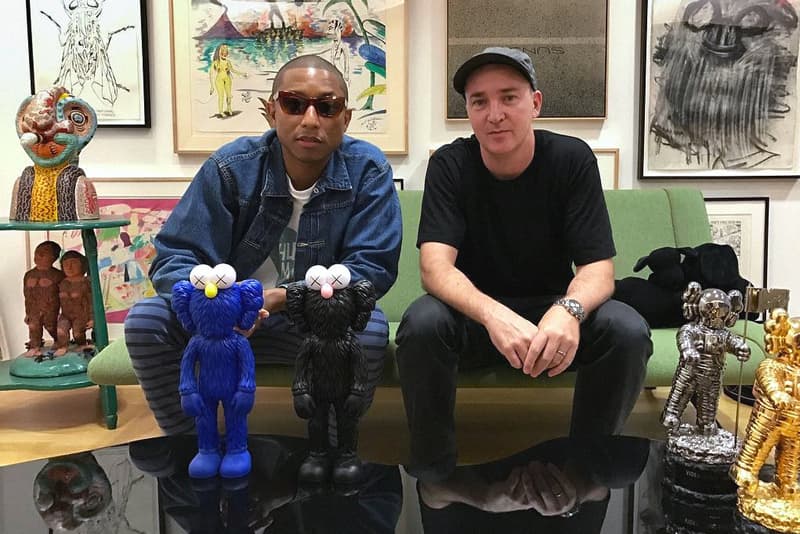 Just yesterday, KAWS took to his personal Instagram to tease his upcoming BFF Companions. Though the photo didn't reveal what the upcoming collector's items would look like — only showing two stacked boxes — Pharrell Williams has just recently given all fans a first look.
The photo features both Pharrell and KAWS hanging out with two of the BFF Vinyls — in both black and blue — sitting atop the table. So far no further information has been release, but keep it locked here for updates.
In case you've missed it, Pharrell fronts G-STAR RAW's new 2017 fall/winter campaign.