Kevin Durant Disses Under Armour, Sends Stocks Crashing
"Nobody wants to play in Under Armours."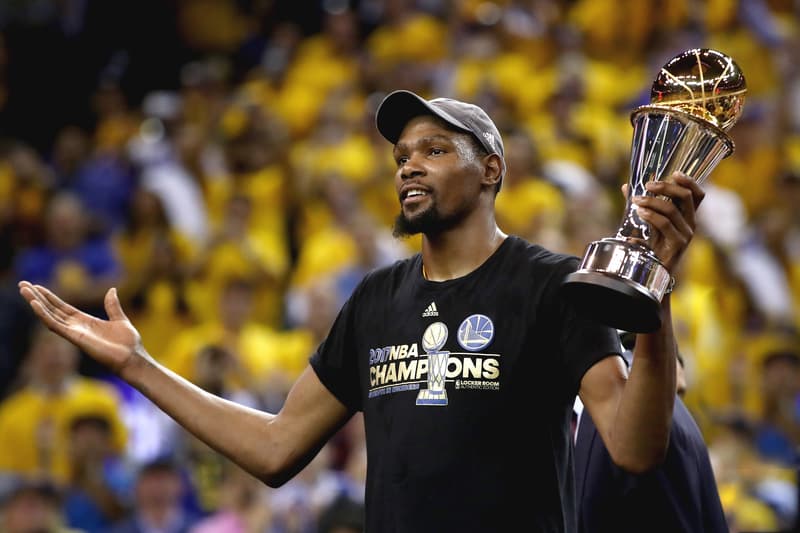 During an interview on Monday night with Bill Simmons for his The Ringer podcast, NBA star and Nike pitchman Kevin Durant was not one to hold back about his affinity for his brand — and his dislike of teammate Stephen Curry's brand, Under Armour. Durant's diss during the interview also caused Under Armour's shares to tumble 2.8 percent on Tuesday to close at $15.34 USD.
In the podcast, Durant was offering his opinion on why the University of Maryland, which is sponsored by Under Armour, does not recruit better high school athletes. Durant, who played college basketball at Texas, a Nike school, has become one of Nike's top players in basketball. In the interview Durant stated:
"For me, I didn't want to go to Maryland. I didn't want to stay home. I wanted to see what was outside that area. I don't think a lot of kids, to be honest, they don't choose Maryland unless they play in an Under Armour system coming up. Shoe companies have a real, real big influence on where these kids go. So, nobody wants to play in Under Armours, I'm sorry. Like, the top kids because they all play Nike."
Listen to the full podcast below and skip to the 36-minute mark for the Under Armour talk.