Lil Yachty Is the King of Teens Who Respects Everything
Mr. Boat reveals his favorite 2017 XXL Freshman, the price of his Bart Simpsons chain and why he's going to miss being a teen.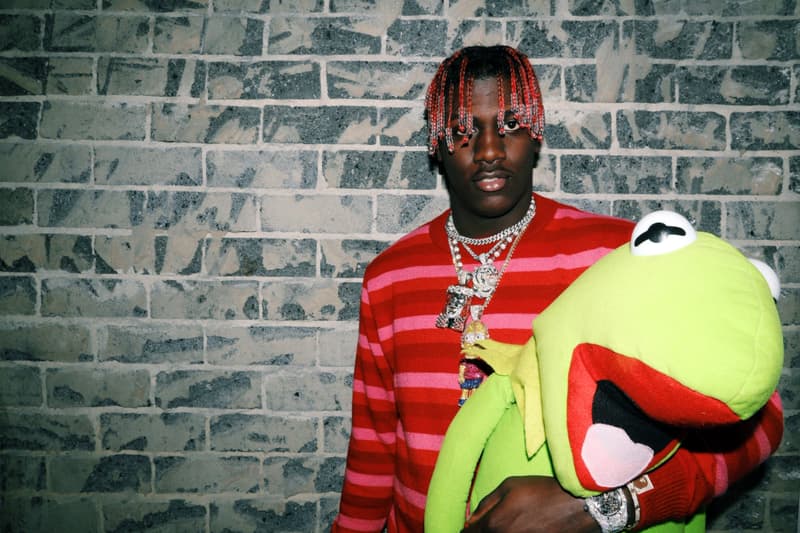 Since rising to fame in late 2015, Lil Yachty has experienced his fair share of ups and downs. But at only 19 years old, the Atlanta artist has proven he has thick skin, sensibly paving his way through industry and political obstacles. And in the occasion that he hits a pitfall, King Boat has time and time again been able to bounce back.
Sure, Yachty's said some questionable things about old-school rap and confused a clarinet with a cello — juvenile folly you may call it – and sure, you can heckle him for Teenage Emotion's underwhelming sales. At the same time, though, his career accomplishments outshine people of twice and triple his age. Throw together a record for the upcoming Captain Underpants movie? He's done it. Sign a deal with Universal Music Publishing? Yup. Collaborate with music's biggest stars? Check, check and check. Become the creative director of one of his favorite clothing brands? Not an issue. He's even gotten his charity game on, pledging to help pay for college tuitions.
It's his positive attitude — and knowing how to leverage it to his advantage — that has gotten the young rapper this far. You can hate on Yachty's music or disagree with his opinions, but you really can't hate on the young man's character, aspirations, and accomplishments. On his first tour to Australia, we linked up with King Of Teens himself to speak on a bunch of topics — his favorite chain, his favorite XXL Freshman, his collaborations, food and more.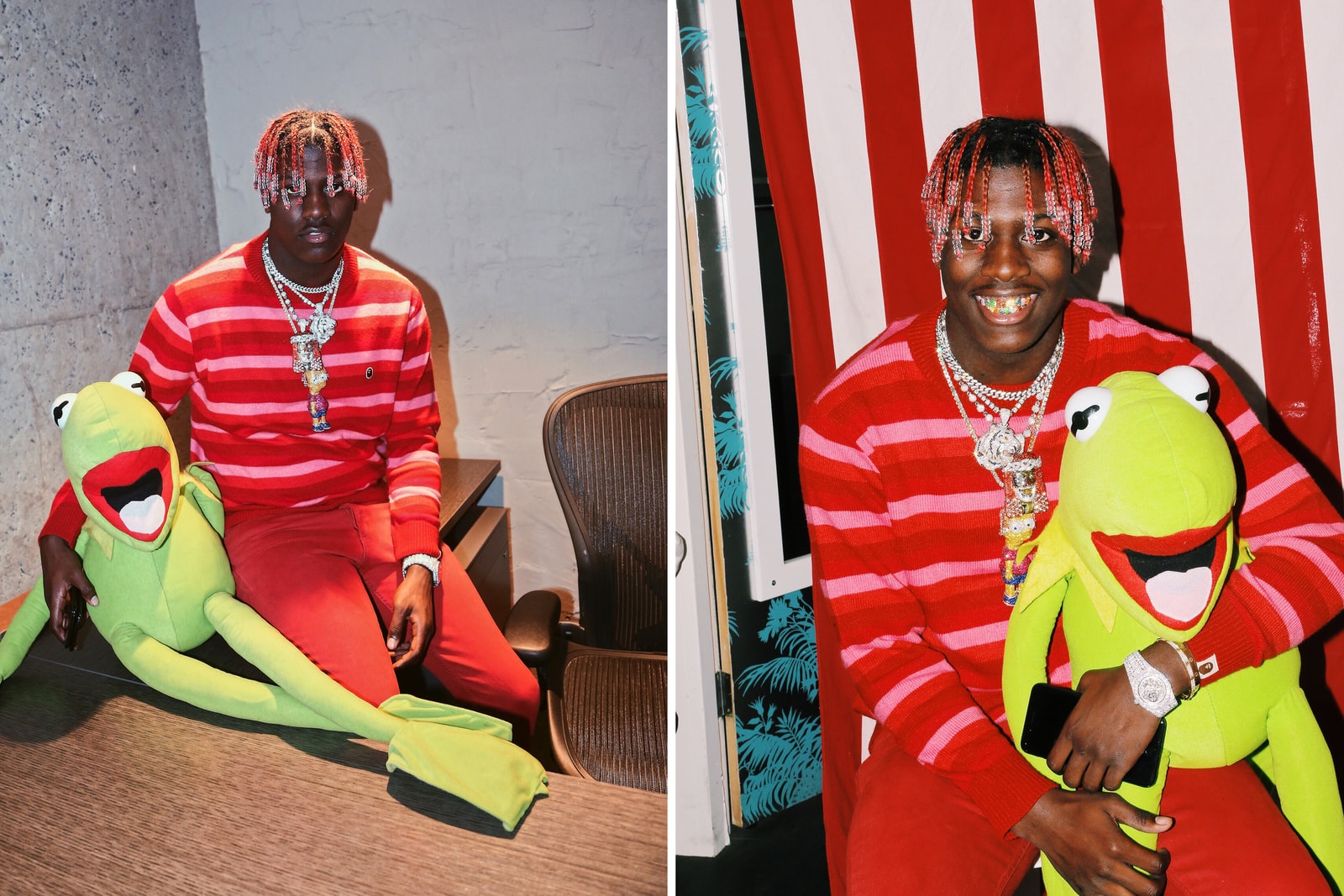 You've been paying people's tuitions, but you didn't finish University. Tell me about it and what made you decide to do it.
I spend so much f*cking money on jewellery and sh*t — like thousands of dollars — and a lot of people in this world want to do something good in life but just don't have the money to. So, I just figured like, I want to give back and help, you know?
Would you ever go back to school?
Not as of right now.
Tell us about your favorite chains?
Yea, the Bart Simpson chain. I've got a chain of my face too but I left it in LA.
Where did the "Bart Simpson" idea come from and do you have other ideas for more chains?
Gucci Mane use to have a Bart Simpson chain. I'm going to get a Kermit chain with my hair on it.
How much did you spend on Bart Simpson?
I spent 90 grand, it's f*cking expensive.
HYPEBEAST recently started hypekids. You love cartoons and your whole image is about having fun and living life and not doing drugs.
I'd have to look into it. I don't know, but it sounds dope!
What advice would you give kids out there?
Just be yourself, be original, and have fun. Don't let people tell you that you can't do something.
You dropped a single for Captain Underpants. Any other upcoming collaborations with films and/or cartoons
Nothing on top of my head.
What do you think about the response to Teenage Emotions and are there things you would've changed or done differently thinking back?
I'd say no because I like the album as it is, but I know in my heart that there are things I could have done something differently that probably would've helped it, but it's not all about album sales. When it comes to the album, I stopped looking at it as album sales, but more as like what it did and how it touches my fans.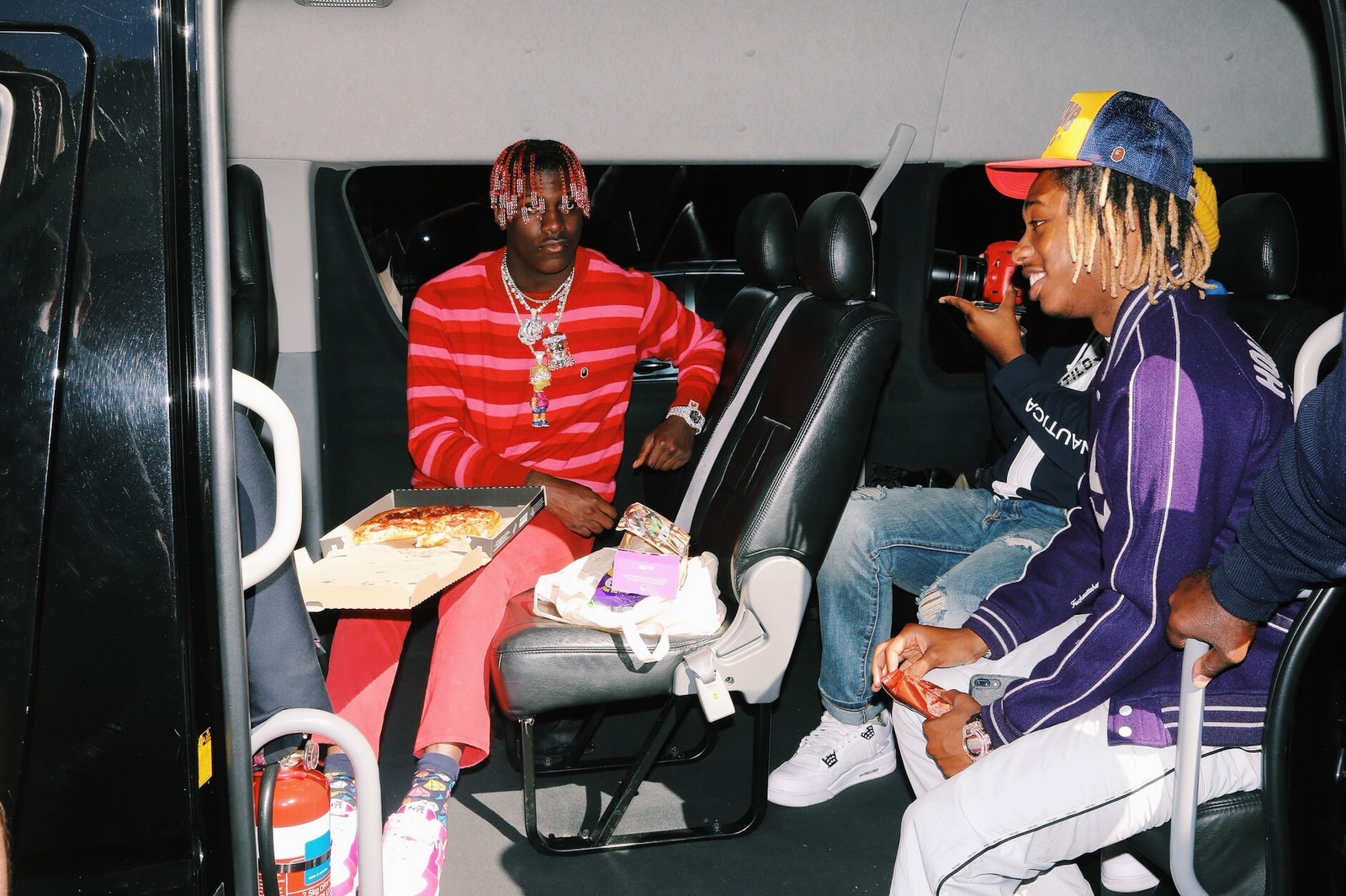 Just be yourself, be original and have fun. Don't let people tell you that you can't do something.
Do you have any other upcoming projects?
Possibly, but don't want to give it away.
With your alter-egos Lil Yachty, Lil Boat and Darnell Boat where would you sit personally?
Across the table, I'm really like in the middle.
You are the creative director of Nautica. When did you start getting into the brand?
I started getting in to Nautica some time in high school. It's just dope you know? The OG Nautica from like the '80s and '90s is just so colourful and original. It was just dope.
What's your role within the brand?
Well, my line is coming. I'm just working with Nautica and trying to revamp it.
Is there anything that particularly inspires you when it comes to the designs?
Yea, '80s and '90s wear, old movies I've seen and music videos.
I read that you don't like open water and hadn't really been on too many boats before.
I don't. I've been on a couple boats, I don't like the water. I don't know why people do interviews and parties on boats.
I saw on Twitter, that David Hasselhoff wants to go diving with you. Would you do it?
Yea, I haven't yet, but I definitely would.
But you'd be getting deep into the ocean.
Of course, but it's David Hasselhoff. I may never get the chance again!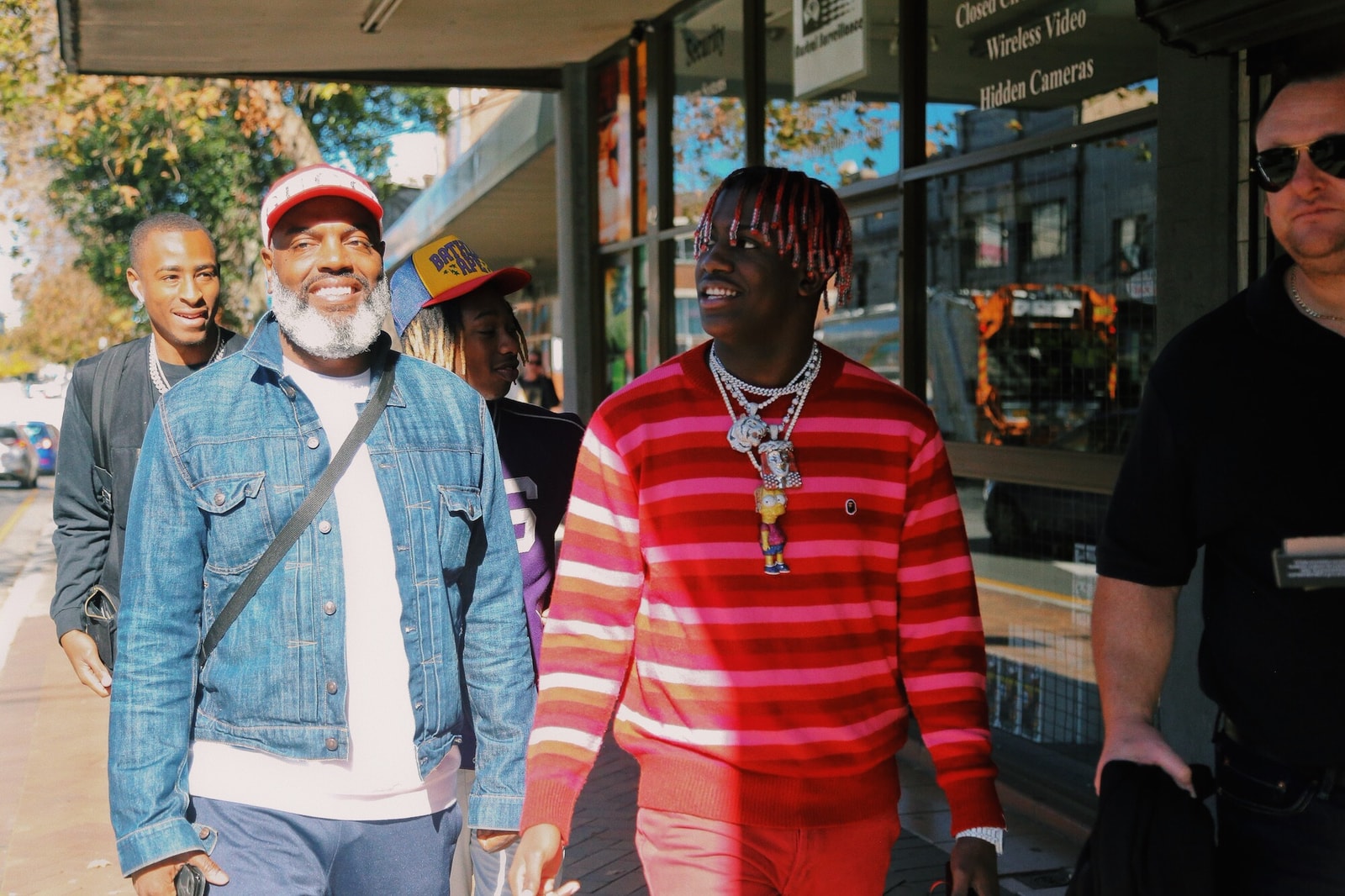 I've been on a couple boats, I don't like the water. I don't know why people do interviews and parties on boats.
What's the best thing about being young in 2017?
The advantage you have, the advantage over everyone. We have so many resources now. The Internet has no boundaries. You can do anything at any age, and we have it all at our finger tips. It's amazing, it's like the best thing ever.
Next month you'll be turning 20, how do you feel that you won't be a teenager anymore?
Yeah. I don't know how to feel about that sh*t.
What will you miss about it?
Just the fact of being able to say that I'm young, is such an advantage.
Being named "King Of Teens" and an icon for all these teenagers, do you feel there is a particular pressure to live up to that title?
Not really like pressure, but I know my responsibility. I kinda know what I need to do and the kind of person I have to be. There's things I cant say, and I know when to speak up and when to not. I know I just can't be crazy and I have to maintain an image.
We definitely hear in your music that it's getting more explicit, especially with Lil Boat.
It's just a persona. It's kind of a character and I try to make that be known. I still try to keep the overall message positive.
What are some of the biggest issues you feel teenagers face today?
Just simple hate crimes, bullying and religious disbeliefs. There's definitely a lot of religious disbeliefs and problems. Hate colour crimes and police brutality.
You love pizza, especially pepperoni. Where's the best pizza you've ever eaten and what made it so good?
Of course American pizza. It's got that fat and that sugar.
You are getting endorsements and co signs left right and centre. If you
could collaborate with anyone, who would it be?
Probably Louis Vuitton or BMW.
I saw you were doing a potato chips line with Rap Snack, right?
That was suppose to be real.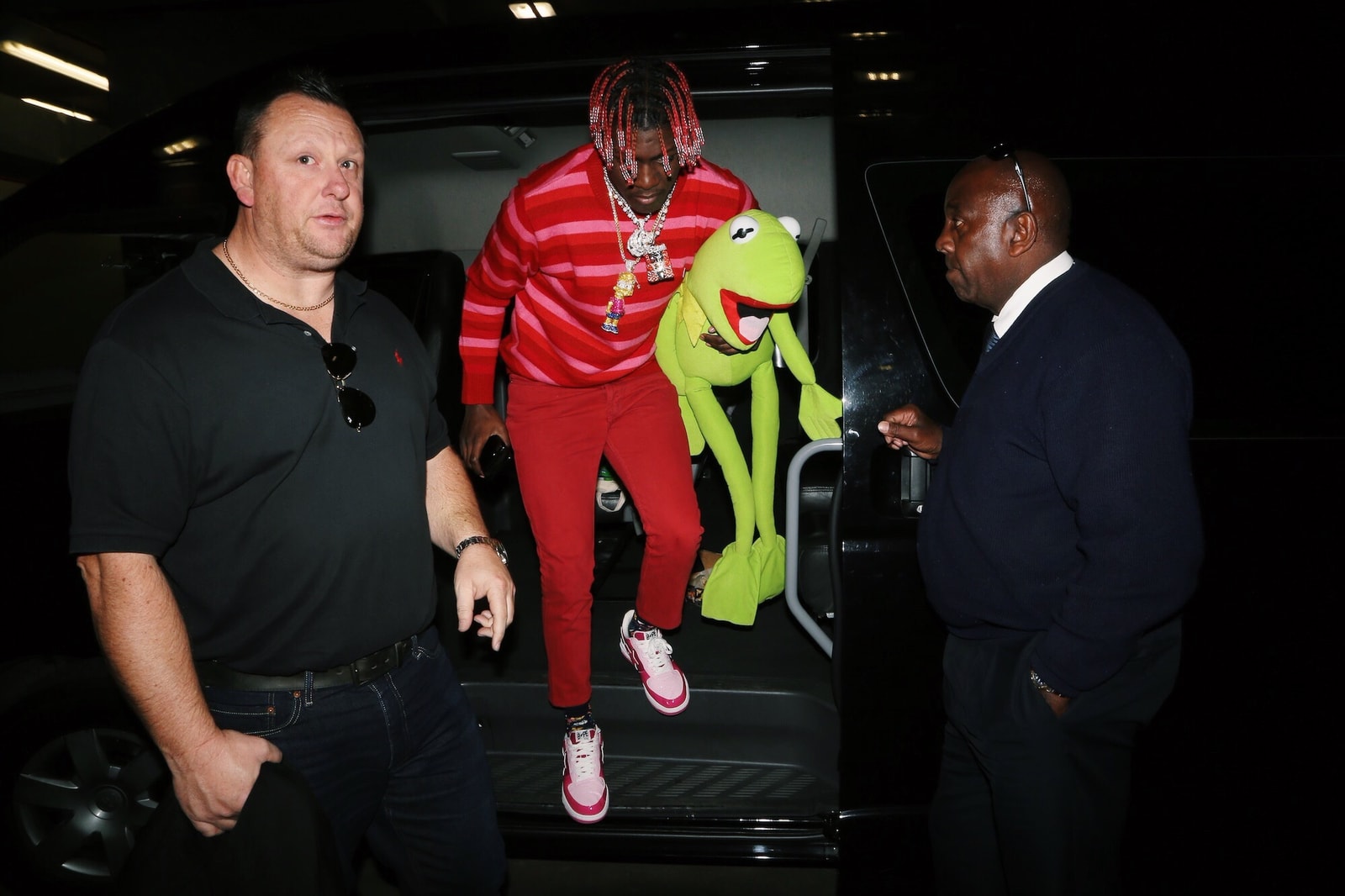 There's definitely a lot of religious disbeliefs and problems. Hate colour crimes and police brutality.
Is it still happening? Because it sounds awesome.
I don't know. That was real at one point. It was in the works. We were taking with the guy who made it, the owner who got in contact with us. I'm not sure what's going on.
If Lil Yachty was a drink, what would be or in it?
Cherry Sprite. Sprite, Cherry and Grenadine.
How about musically, who would you want to collaborate with?
Kid Cudi, Chris Martin, Kanye again, Bon Iver, Frank Ocean, Sampha. Just different people.
How do you feel about this year's XXL Freshman Class? Who are your favorites this year?
Of course my favorite is Ugly God. He's my brother, but I love XXXTentacion, Playboi Carti and MADEINTYO. I love Kamaiyah, she's like my big sister. Actually, the whole class is fire. I feel like they bullsh*itted their cypher. I love the people though, they make great music.
Who are you listening to right now?
I fuck with Young Bans, DuWap Kaine. Other underground rappers I wanna say…Sahbabi. I love Rico Nasty and Wintertime.
You've worked with a wide range of different artists already, one of them is K-pop star CL who appears in your new album. How did that come about?
So I have a friend in LA, named Jean-Batiste and he's a writer. He's super like world-wide connected and he introduced me to her and put me on to her music. I did a song with her a while ago. I don't know if it ever came out. Then she returned the favor and got on my album.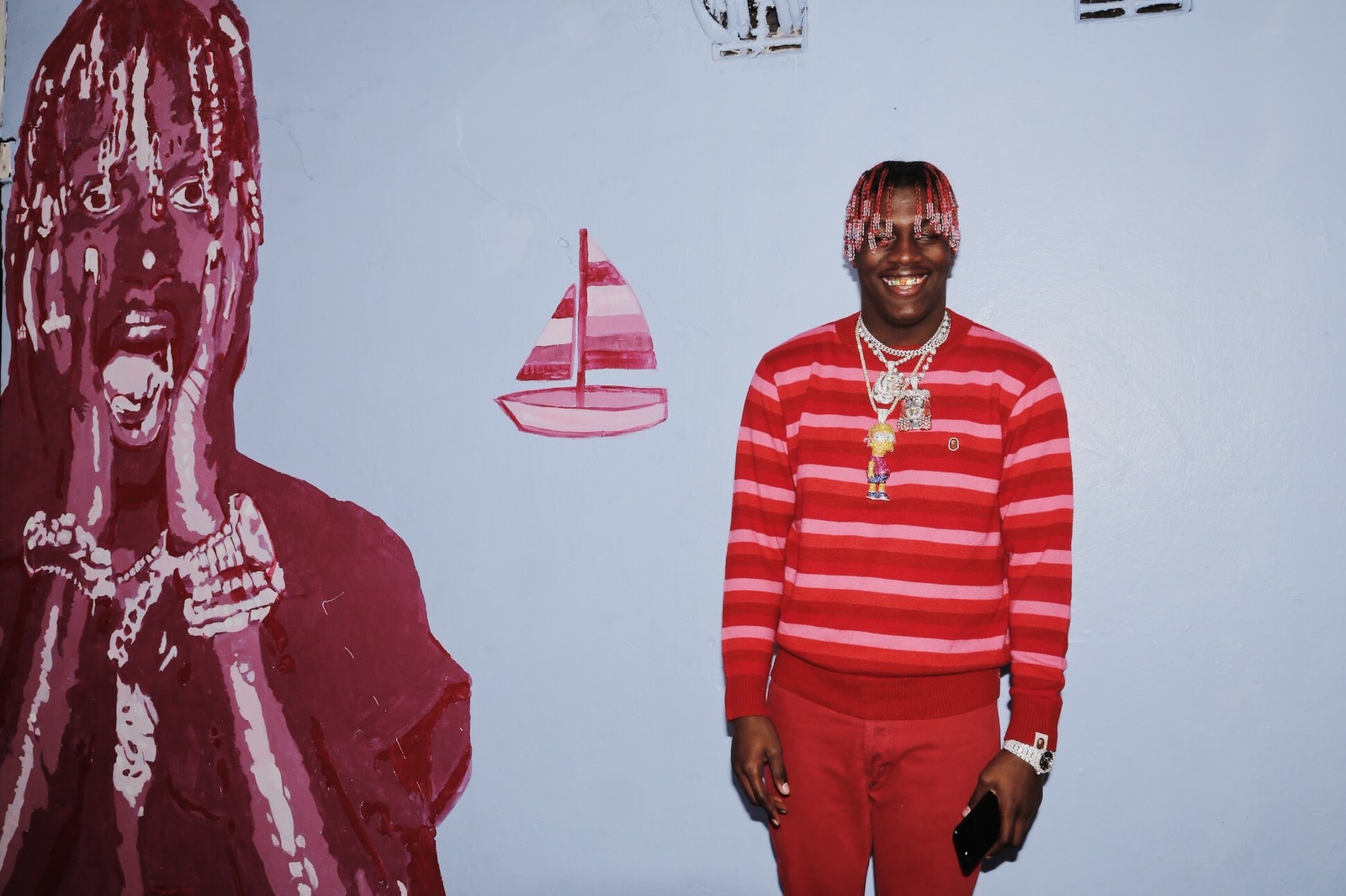 Of course my favorite is Ugly God. He's my brother.
Lil Pump kinda has a similar youthful vibe to him as well. Any plans to work with him?
Yea, if the time was right.
I heard you want to get into acting?
There's a lot in the works!
So we'll definitely be seeing you acting on screen sometime soon?
Yeah! I've got a lot upcoming.
What's your favorite movie or TV show?
My favorite would be probably Do the Right Thing or The Master of Disguise. As for TV show, I really love Seinfeld and Rocko's Modern Life.
If you could make a cameo on a show or movie what would it be?
Dear White People, it's a Netflix series. Or Atlanta.
Lastly is there anything you want to clear up on the Internet that people might have misconceived about you?
I respect all hip-hop and all era of hip-hop. I respect everything.