Kanye West Filed a Staggering $10 Million USD Lawsuit Stemming From His Canceled 'Saint Pablo' Tour
All over his mental breakdown.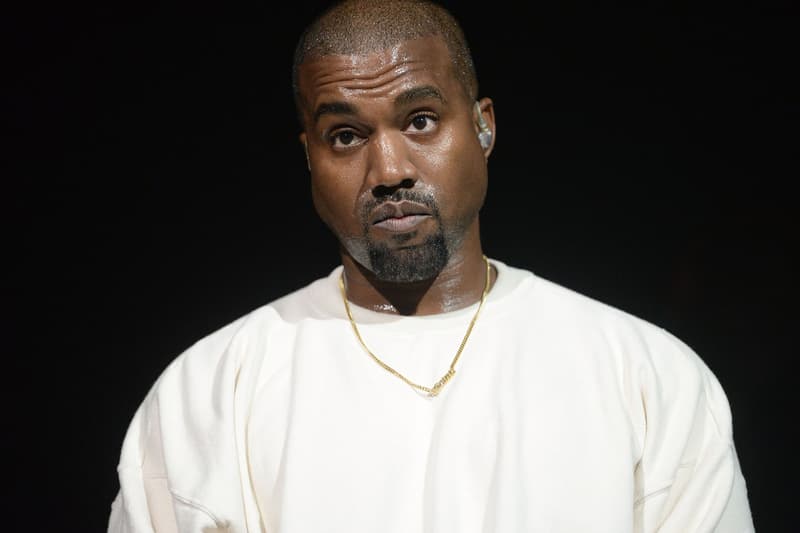 In typical Kanye West fashion, the artistic polymath has remained steeped in controversy throughout most of his career, which spans everything from troubling political views, industry beefs and sour business dealings. And now, as reported by The Hollywood Reporter, West has filed a whopping $10 million USD lawsuit over his cancelled 'Saint Pablo' tour dating back to last year. The artist is taking aim at various syndicates of insurance firm, Lloyd's of London, for allegedly stalling on claim payouts.
Kanye was originally pegged to perform 38 shows — having fulfilled the majority of them — however, famously walked off stage during his second last performance upon learning of Kim's Paris robbery incident. Off the strength of the shows, more dates were eventually added, which is where things really fell apart. During his San Jose stint, a chorus of boos rung out as West confirmed that he would have voted for Trump had he lined up at the polls. A few nights later while in Sacramento, West unleashed a 15-minute tirade throwing shade at Beyoncé, JAY-Z and Hillary Clinton. From here, Kanye and camp were forced to sit sidelines as he checked himself into a UCLA care facility, where he was diagnosed with a debilitating medical condition.
In referring to the suit, West and his company, Very Good Touring, Inc., have not received any sort of compensation relief. A complaint filed earlier this week in a California federal court attempts to explain the plaintiff's point of view: "Nor have they provided anything approaching a coherent explanation about why they have not paid, or any indication if they will ever pay or even make a coverage decision, implying that Kanye's use of marijuana may provide them with a basis to deny the claim and retain the hundreds of thousands of dollars in insurance premiums paid by Very Good. The stalling is emblematic of a broader modus operandi of the insurers of never-ending post-claim underwriting where the insurers hunt for some contrived excuse not to pay."
The lawsuit went as far as to detail Kanye being subject to an independent medical examination from a doctor who had been hand-selected by the insurers' counsel. Even their medical assessment deemed the performer medically unfit to carry forth his tour.
While the proceedings are still ongoing, be sure to check back for details as they arise.
In other Kanye West news, here is why the Public Enemies: JAY-Z vs Kanye West documentary was a disappointment.