Kyrie Irving Discusses His Sneaker Obsession, Skateboarding & All Things Basketball
During his stop in Tokyo.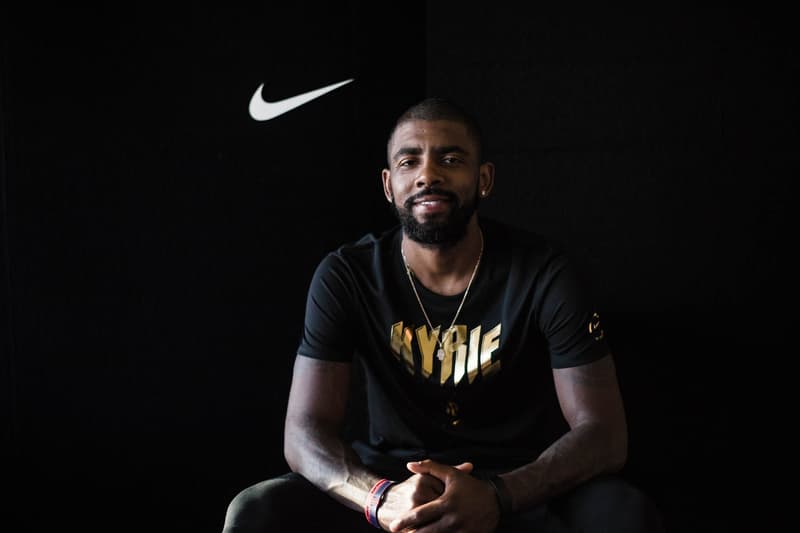 Four-time NBA All-Star Kyrie Irving just can't stay out of the headlines these days. With an abrupt request to be traded from the Cleveland Cavaliers to unfollowing LeBron James on Instagram, the 25-year-old Australian-native hasn't let all this talk of his imminent basketball fate get in the the way of his current successes in life and his bright future ahead.
Known the world over for his incredible handles and ability to hit clutch shots, Irving has already accomplished more than many at his age, spending his formative years in New Jersey and being picked No. 1 during the 2011 NBA Draft just after one year at Duke University. Irving has also gone on to help the U.S. National team win the FIBA Basketball World Cup in 2014 and claim the prestigious gold medal during the 2016 Games in Rio de Janeiro.
During his first trip to Japan in the bustling metropolis of Tokyo with Nike Basketball, we got a chance to catch up with the power point guard/avid skateboarder on his sport idols, favorite sneakers, his latest Nike Kyrie 3 silhouette and of course all things basketball.
Welcome to Japan. What are you trying to do in your short time out here?
I'm excited. Trying to experience as many things as possible and enrich myself with the culture. Ultimately to be part of the best brand in the world and continue to grow this thing. I'm happy to be here.
Your first signature shoe came out in 2014 and now this is your third model. What did you want to bring to the Nike lineup with your own signature silhouette?
Just anything that I ultimately put out in the market place, that it would be expressed through my creative mind that I have and the sense of individuality. Also bringing a lot of story telling to the consumer and my fans. This is a dream come true for me. When I was a kid I never thought it would get to this point so I try to just really represent the culture the best way I can. Not just sneaker-wise but fashion as well, and constantly pushing the envelope with my brand team and everything that we do. It takes a lot of work, a lot of dedication, a lot of effort to pay attention to detail in certain things that we're releasing, and always staying on top of it and just being in control of what I can control with my brand.
1 of 5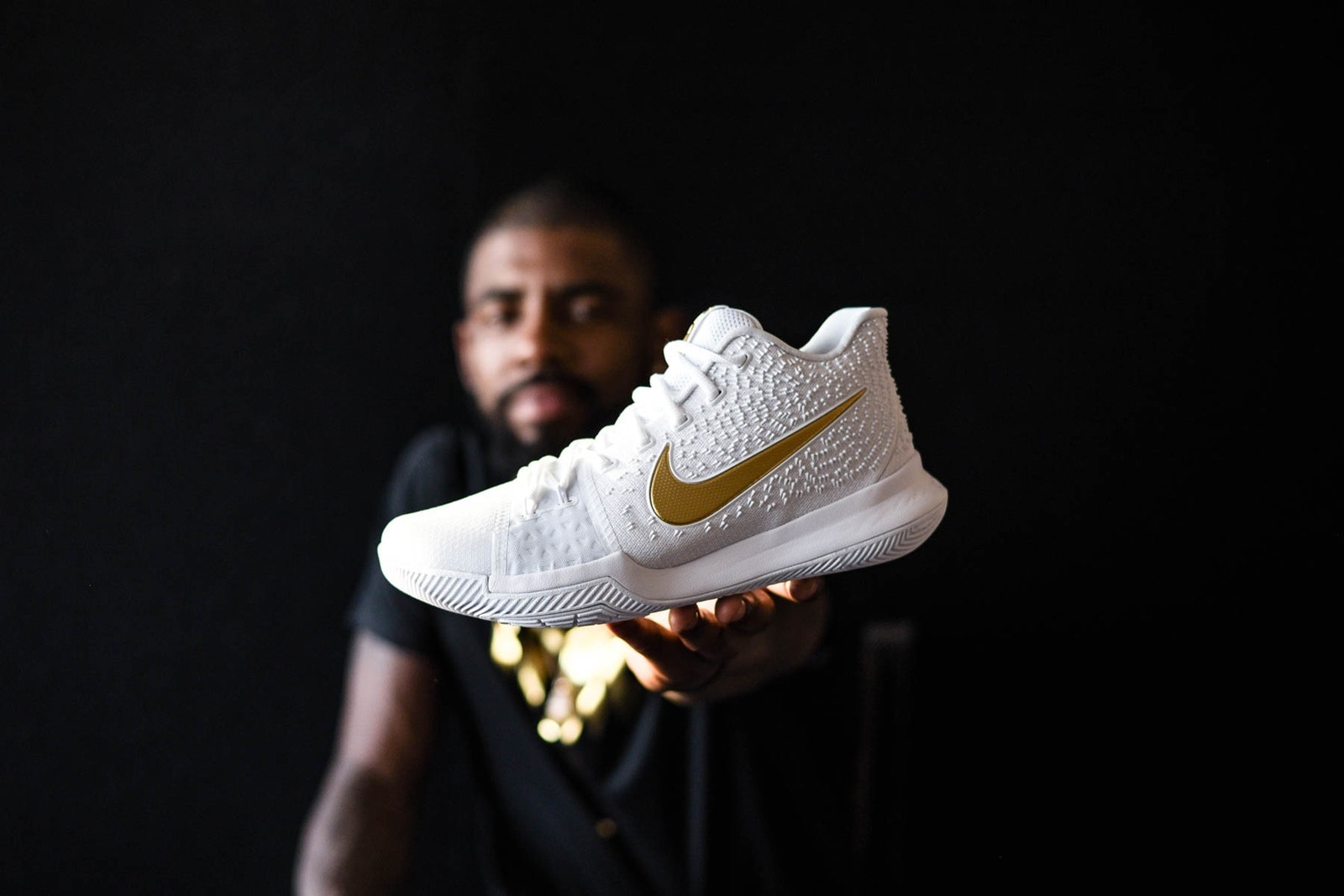 2 of 5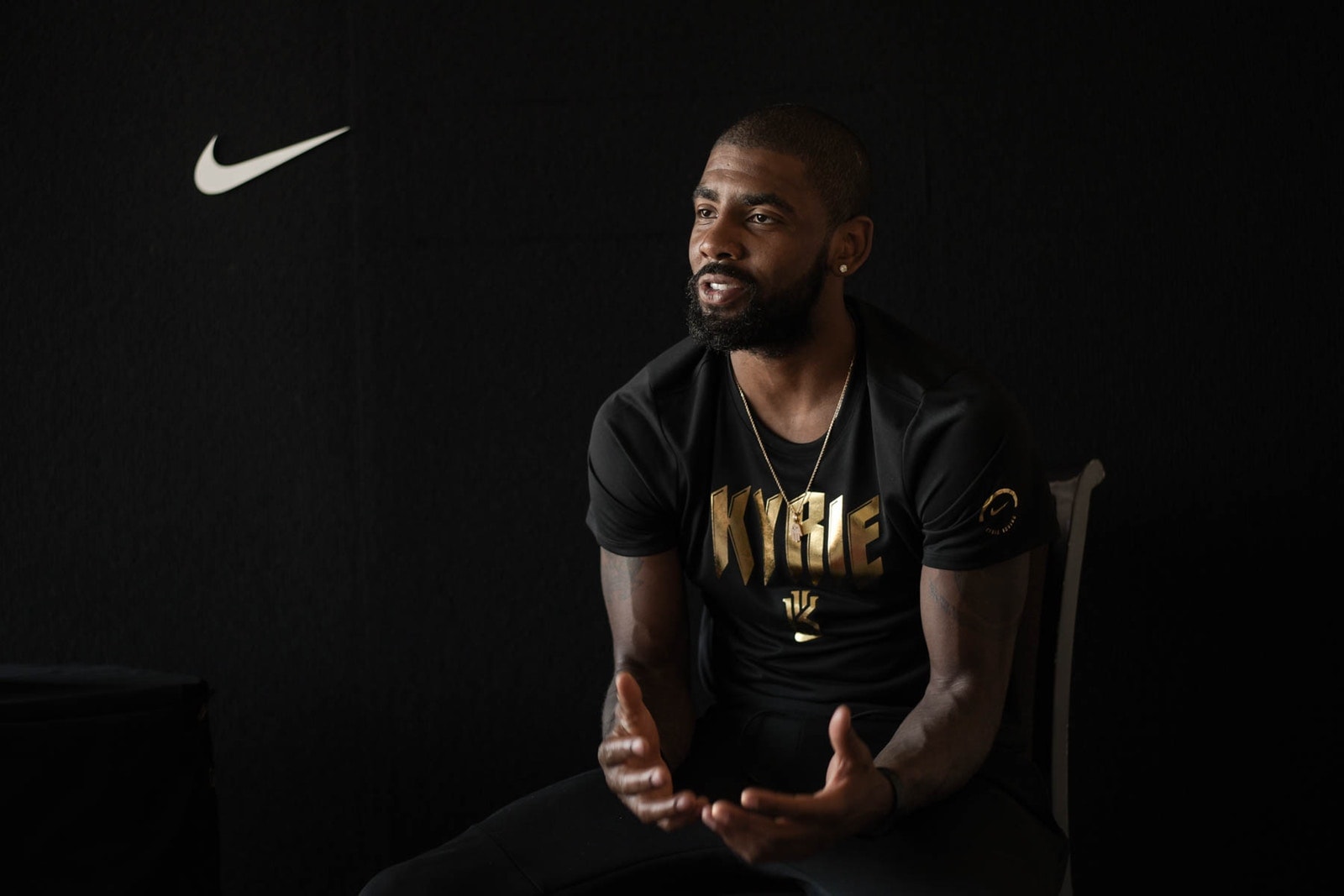 3 of 5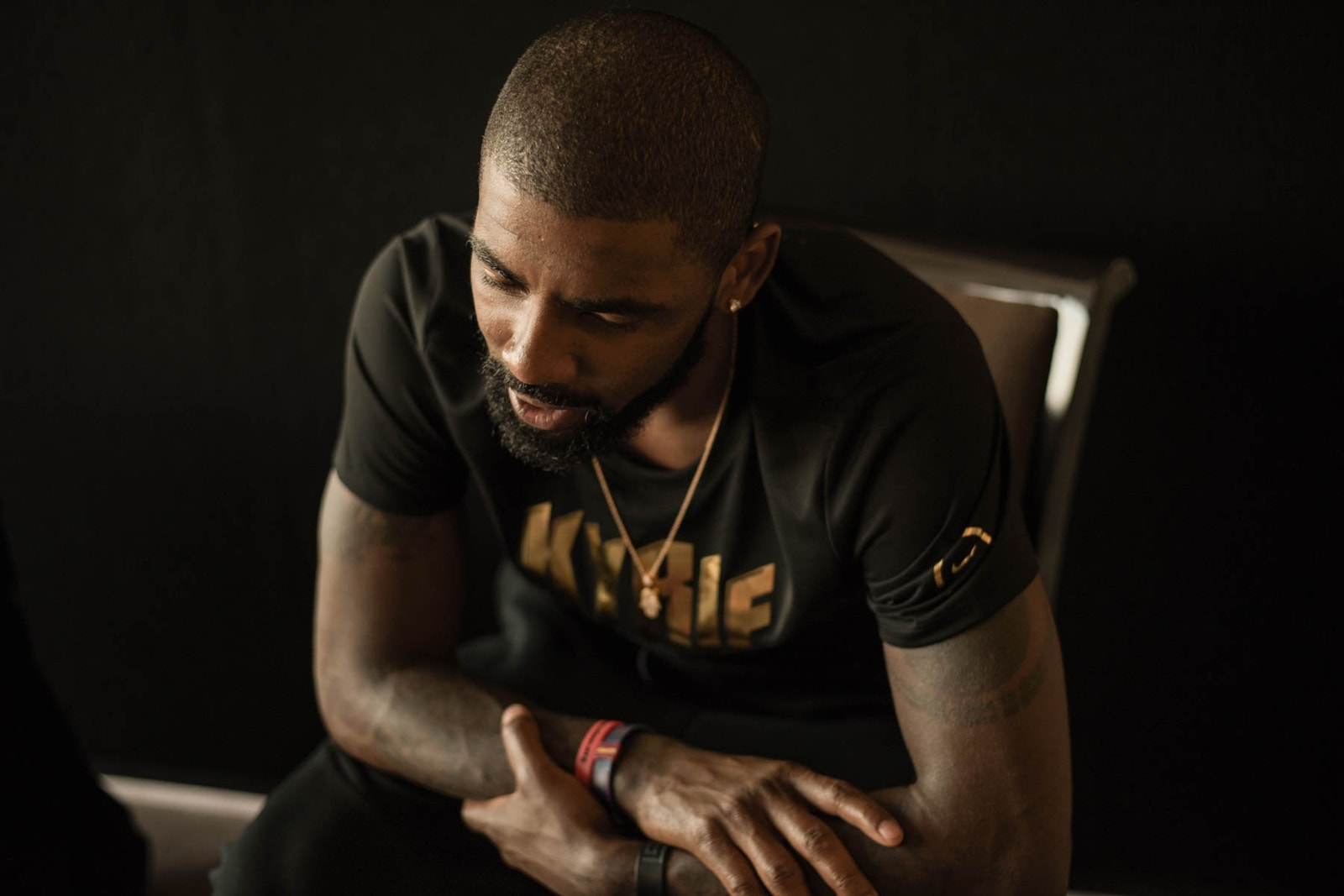 4 of 5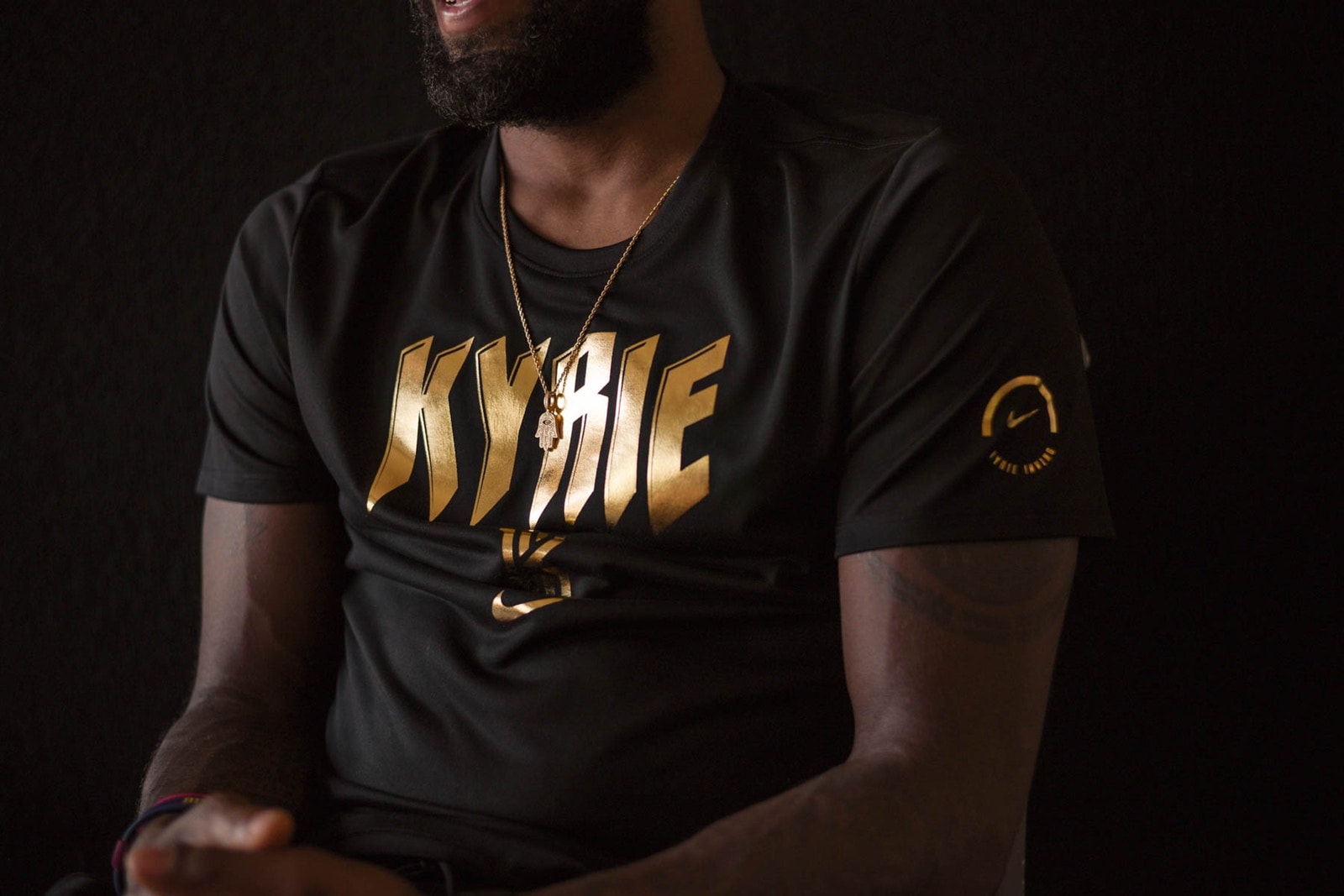 5 of 5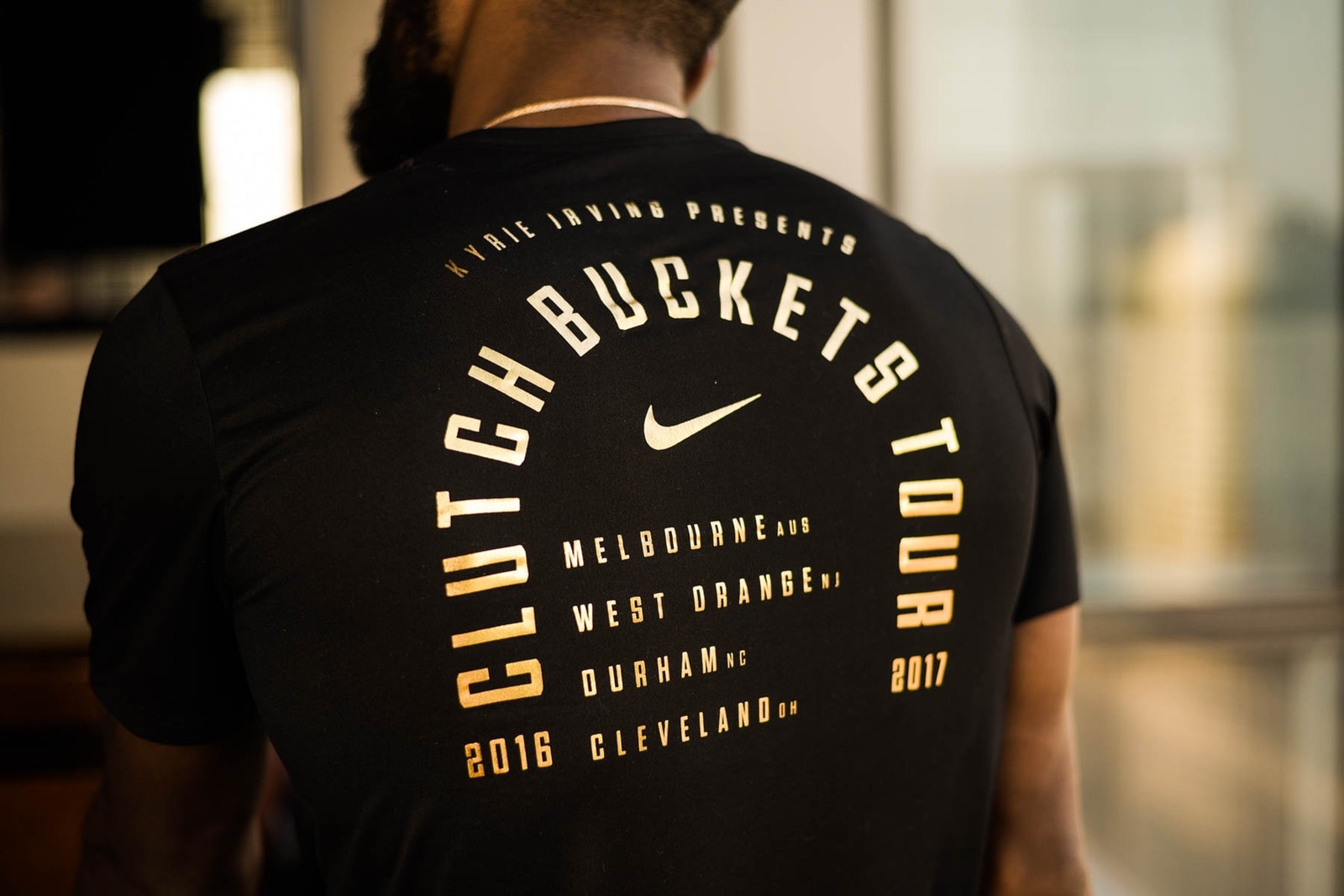 What are the main features from your next shoe?
The main two are probably the Swoosh and then my logo. Those two things are the glaring representations of myself and the brand I'm part of with Nike. The rest of the stitching and design process that you see comes from a lot of different ideas. My ultimate goal is to elevate those that are around me. When we're designing my shoes it's more of a team effort rather than me just telling them what I want exactly and what I see. There's a collection that goes on when we're designing shoes and designing brand stuff, and I allow them to create and then I come in and curate all that. Then we turn one big blob into one beautiful art piece.
Aside from your own shoe what are your favourites kicks?
I'm in a YEEZY phase right now, with the old Nike YEEZYs that he [Kanye West] had. As well as the Nike SB craze, you know that's always part of the culture. Then of course Air Jordans, just staying up with that, and then also pushing the envelope with my shoes man. There was an Instagram post that I put out, it was for women empowerment. They were "Tiffany" color-inspired shoes that I put on my Instagram, and things like matter, just with things that are going on in the world that I connect to.
Could you break down what a week would look like during a season?
I'm in the weight room every single day, that's a must. Depends on how many games we play in a week. Sometimes it could be four, sometimes it could be five games in seven days; I've done that before. The week can really vary. The most important thing that you can do for your body is eat the right things and sleep. As I've gotten older the attention to detail with the food that I'm eating and showing a lot of love to my body, which it deserves. Getting the rest that I need and then performing on-court, and just preparing mentally and physically for the battles I'm about to face throughout the week.
"I love experiencing new places and new things with great new people, and then be able to tell a story to someone else that would be able to connect with me through that."
Do you have any hobbies or interests that you like to do during your down time?
I'm all of the above. I skate, I play video games, I'll do a colouring book, I'll read, I'll play with my daughter, hang out with my family, I'll take a walk. Anything that you could possibly do to really utilize your mind in any way. Also the other thing is just connecting with people. I love experiencing new places and new things with great new people, and then be able to tell a story to someone else that would be able to connect with me through that.
Speaking of skating, there's clips on the internet of you at the Berrics. How did you get into skating?
I'm definitely not into the pro level or anything like that at all. I can drop in and probably do a kick flip if I tried 50 million times. When I was probably around fifth grade, I tried to ollie over a rock and I ended up hitting my knee on the rock. So from that point I stopped skating, but I've always had a love for it and the culture, and what it represents. Being able to do all that stuff and balance and utilize your body to perform tricks like that, and going off ramps, and falling over and over again and still getting up and trying. They're trying to clear 20 steps doing a wild trick and you're just watching. It's nothing but respect. They end up getting up because that's what they love to do. Like genuniely they love to skate and go to different places and you end up meeting different people. Skating can bring you different places just like basketball, so it's given me an opportunity to meet a lot of great people from that culture.
1 of 5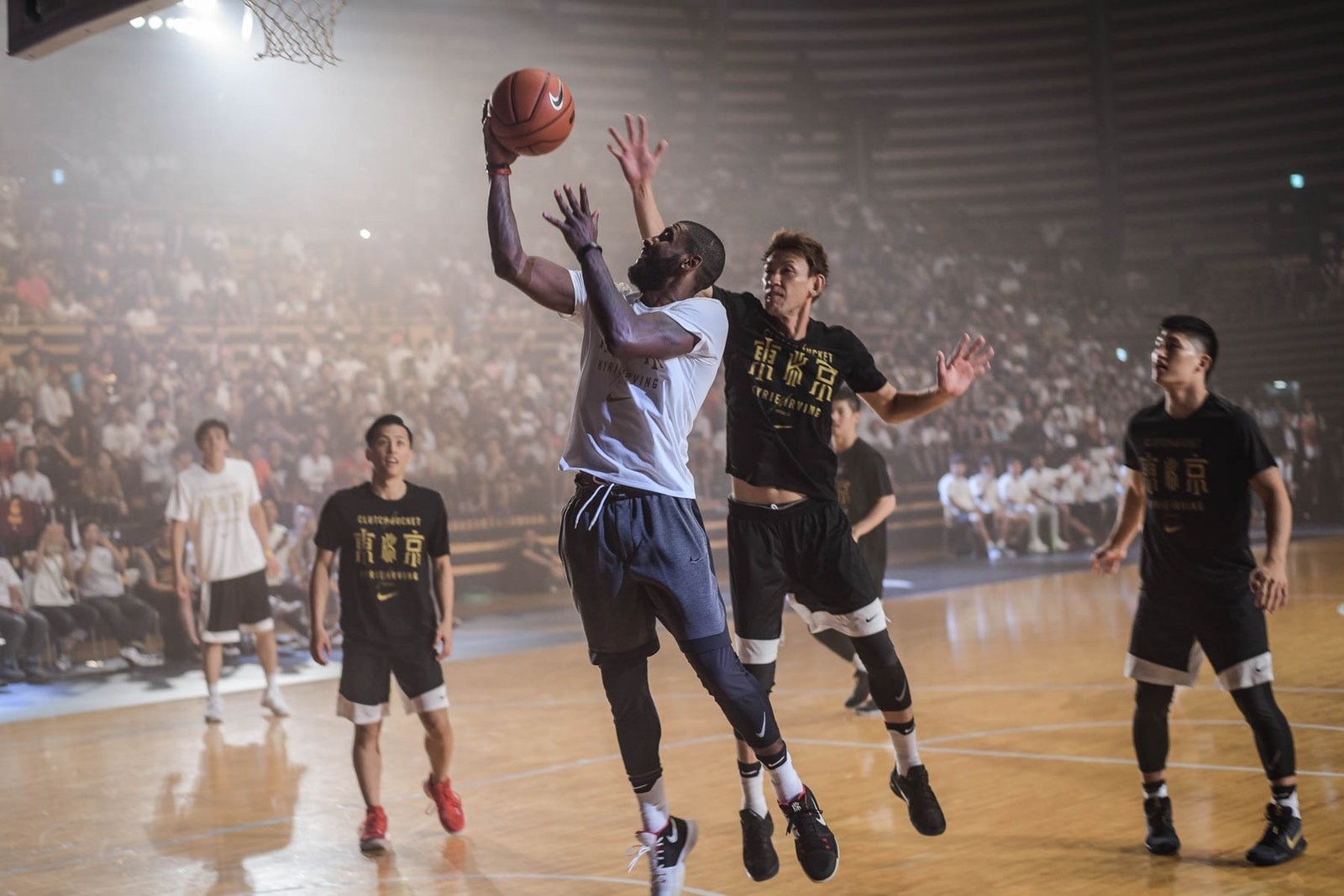 2 of 5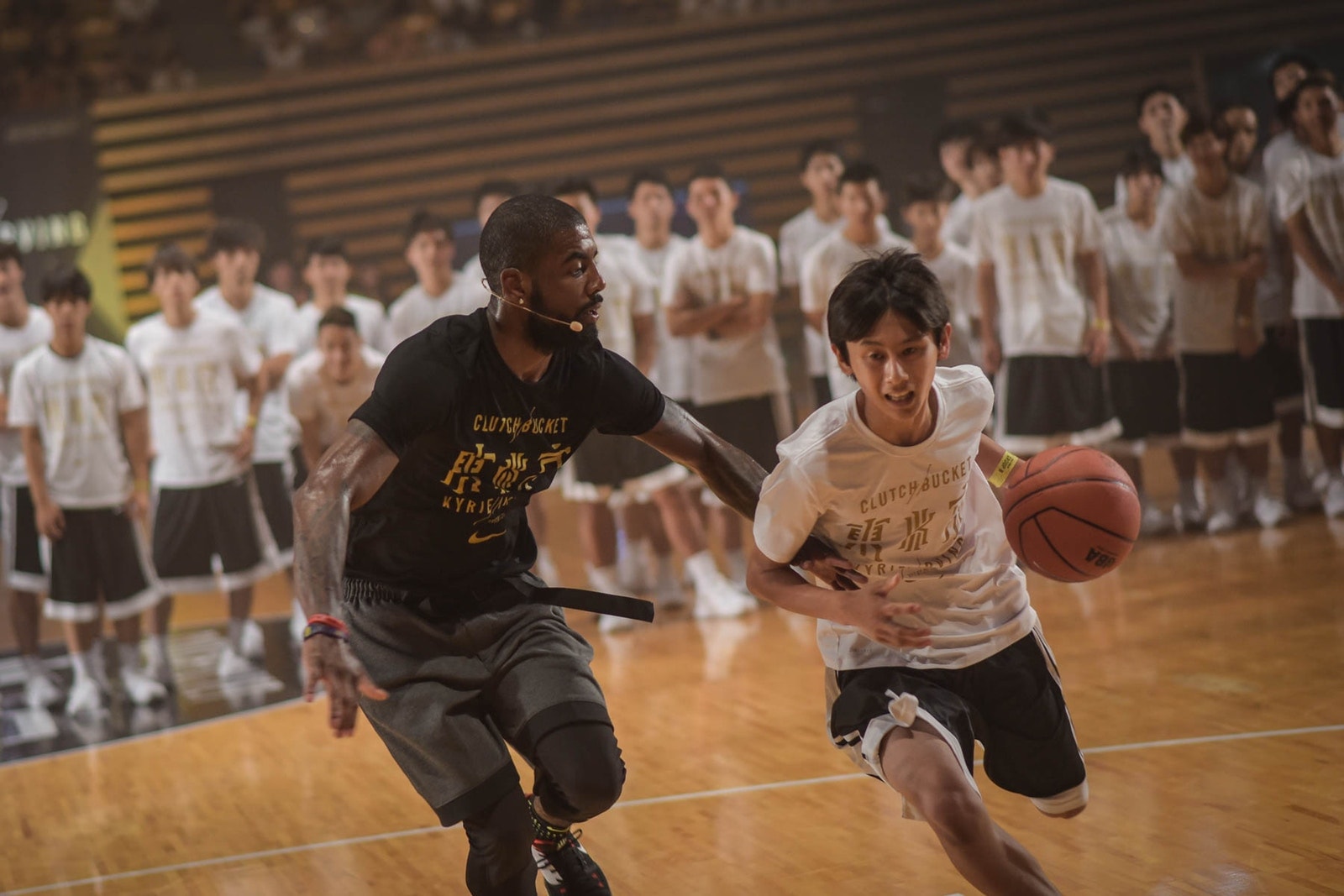 3 of 5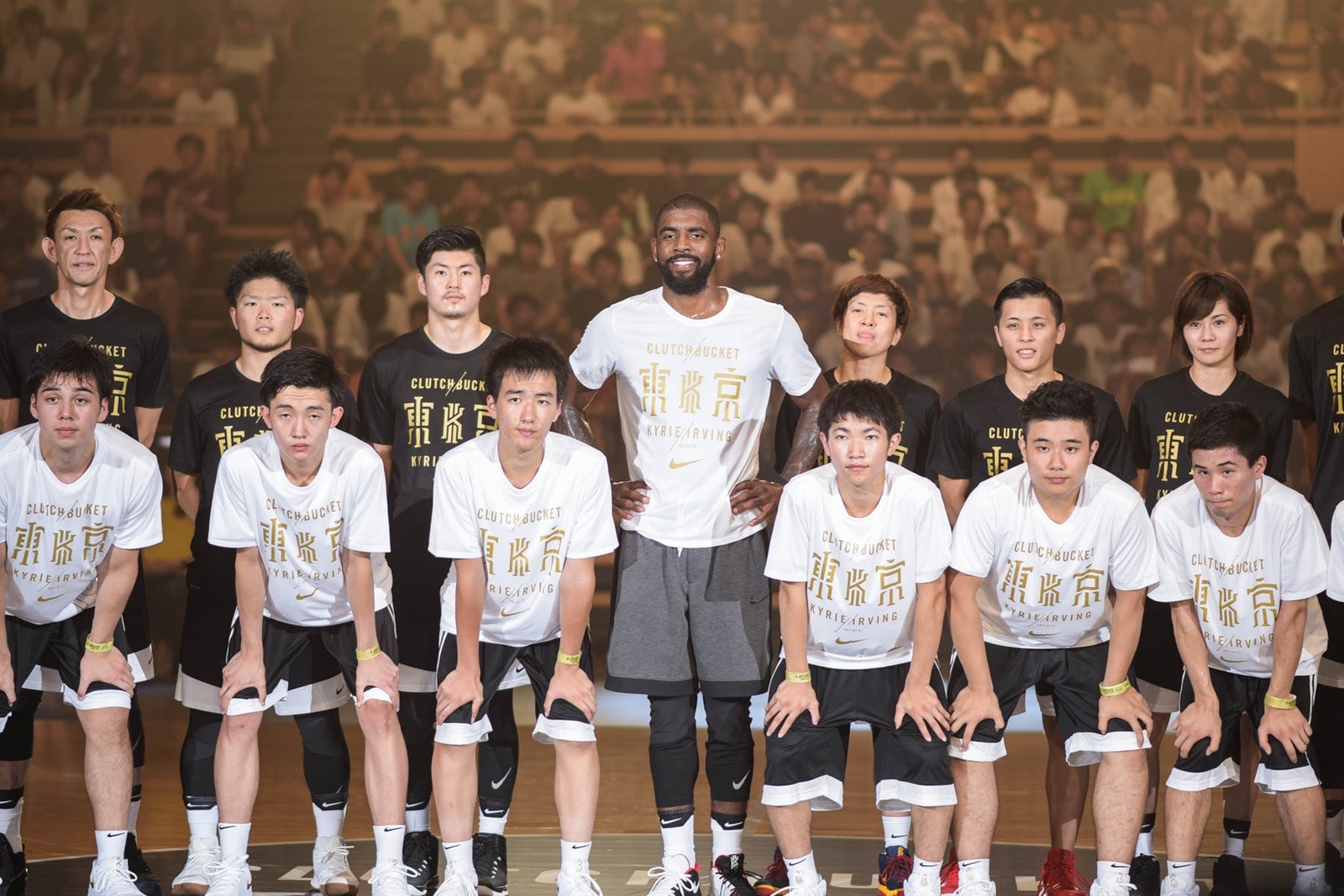 4 of 5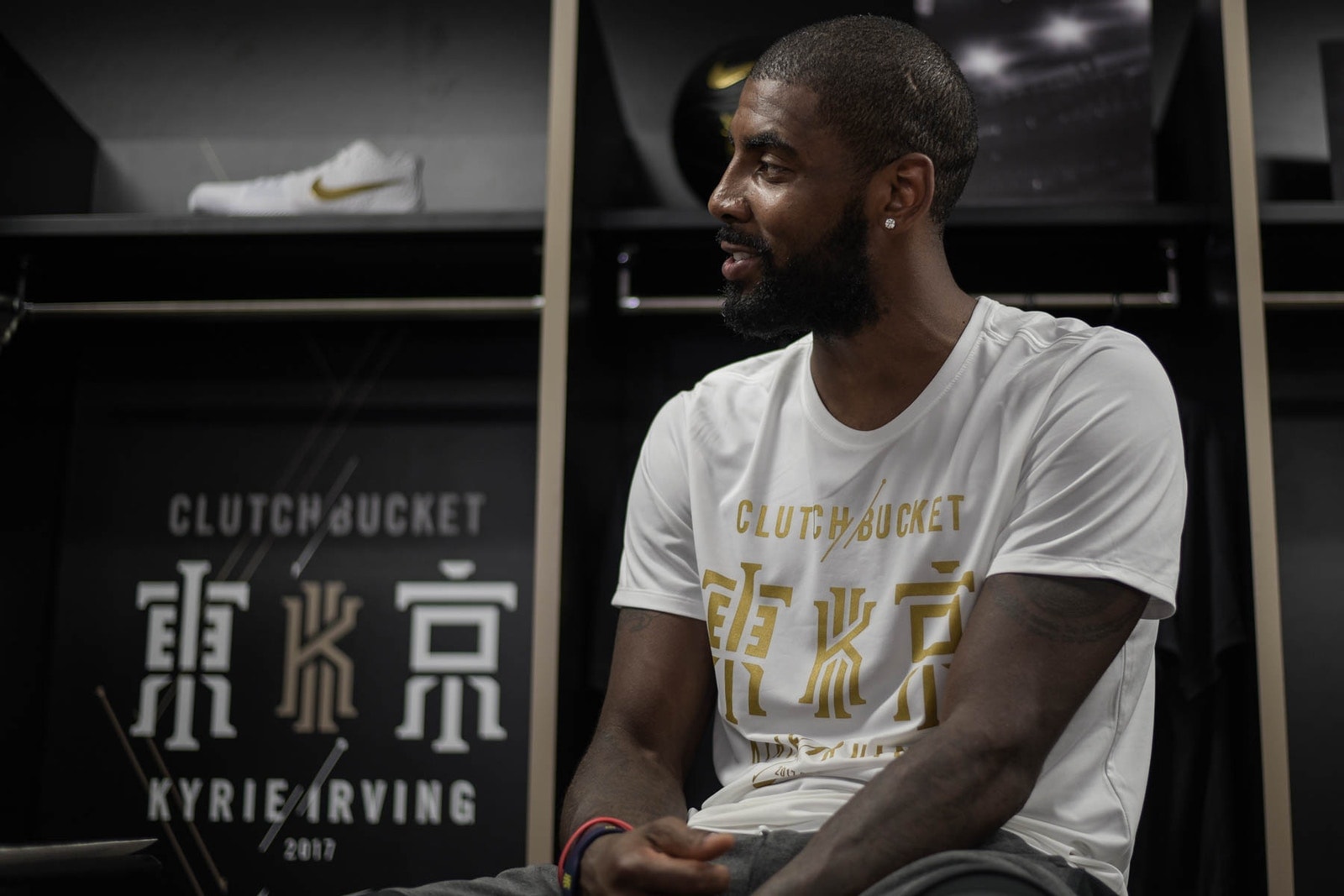 5 of 5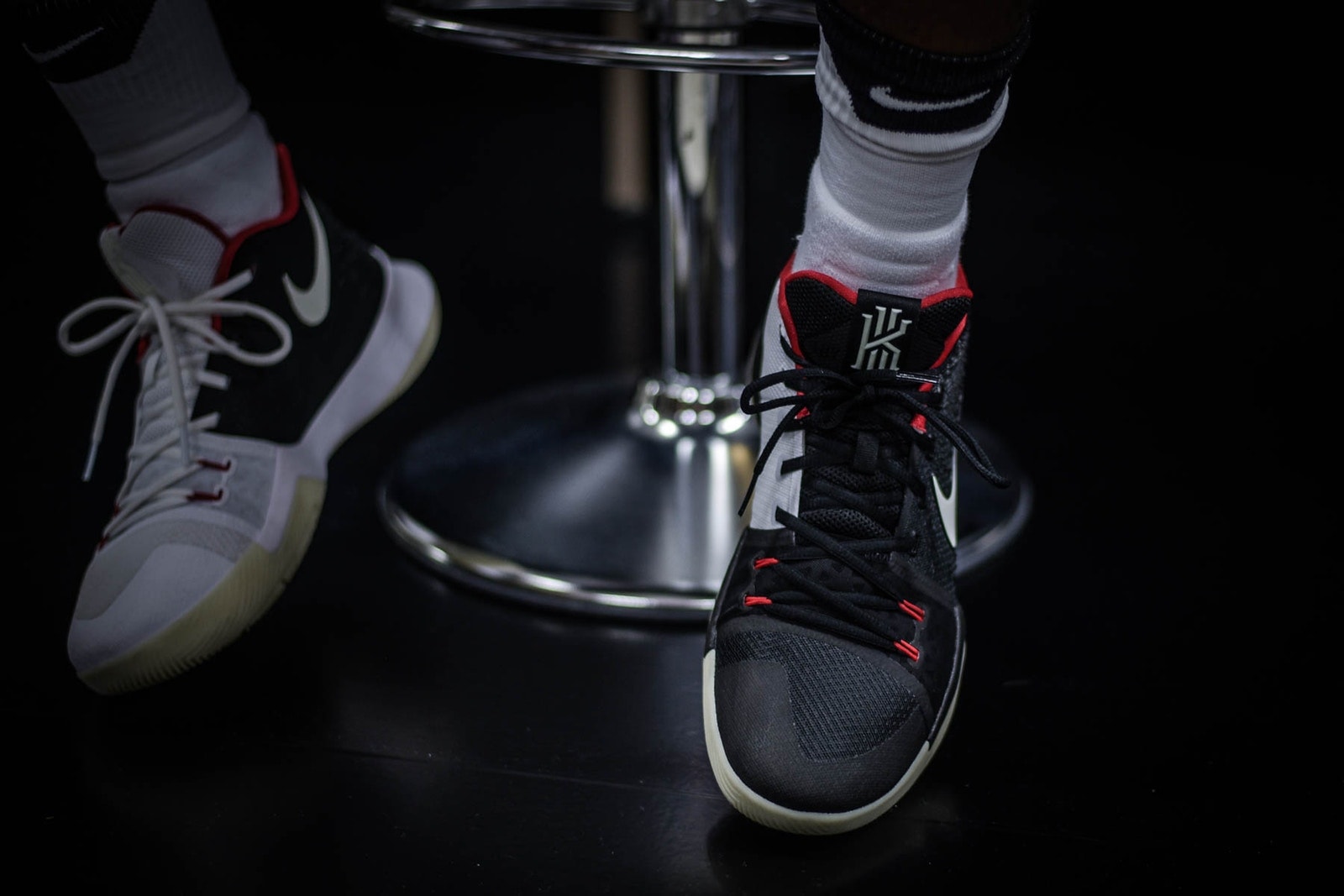 Do you have a pre-game playlist or does someone control the music in the locker room?
Nah man, I always have my headphones on. Sometimes I can't always get with what is being played in the locker room. Before the game it's always J.Cole and then right before the game it's this song by this band called Wax Wang, and the name of it is "Majestic." Have you ever seen American Dad? The song was playing on American Dad and I ended up taking it from there and I made it my favourite song before every game.
You and a lot of your teammates are known for your handshakes. How much time do you put into coming up with them?
I mean it probably takes like two or three days to really perfect it but there's usually something that really means something to us. We care about it and it's a big thing because it's like a greeting. Almost like giving a hug to a family member or a kiss on the cheek. When you see 'em it's all love, that's what it's about.
You've hit a lot of big shots in your career. Could you name your most memorable three shots?
Man, I can't even pick a specific one. I would just say having the ball go through the net is the most gratifying feeling. If you're able to rise up to that challenge and really perfect your jump shot or move at that moment, and it's something that you've worked on and practiced over and over again, there's nothing more gratifying. All those moments that have happened in crunch time, they've always been enjoyable for me because I've been preparing for them since I was a kid.
"Skating can bring you different places just like basketball, so it's given me an opportunity to meet a lot of great people from that culture."
Aside from your shooting you're also known for your crazy handles. Is that something that you've always focused on developing growing up?
I had an unbelievable imagination when I was a kid. I would be in my backyard and imagine playing against all these NBA All-Stars and players. I would be working on so many different moves and combinations and jump shots and layups, that I wanted to be almost unguardable and unpredictable. I wanted to have counter moves and combinations to be able to get from one point of the court to the other. I wasn't always the fastest or the quickest so I had to utilize my knowledge, body placement, spacing, length, hand speed, and how quickly I could get my jumpshot off. I realized in order to be successful I had to be a lot better in some of those areas. I started really focusing on different things in my game, and started to add things in my game. Now as I get older I'm an expert in my field now. Everything I've been working on since I was a kid is a lot easier for me now. Now it all starts making sense why you practice those things when you're younger.
Is there any player in particular you looked up to when you were a kid?
Number one would probably be my dad [Drederick Irving], my ultimate favourite player. Number two, who is a mentor of mine, is Kobe Bryant. To have my dad as a favourite player and then to have Kobe as a mentor of mine, it works out pretty great. I'm getting a lot of knowledge from two great players. One, on my father and family level, and then on the other hand you have one of the GOATs. I combine all their knowledge and try to put it in my game, and try to destroy everybody and anybody.