Supreme 2017 Fall/Winter Pants
Time to put away the shorts for the season.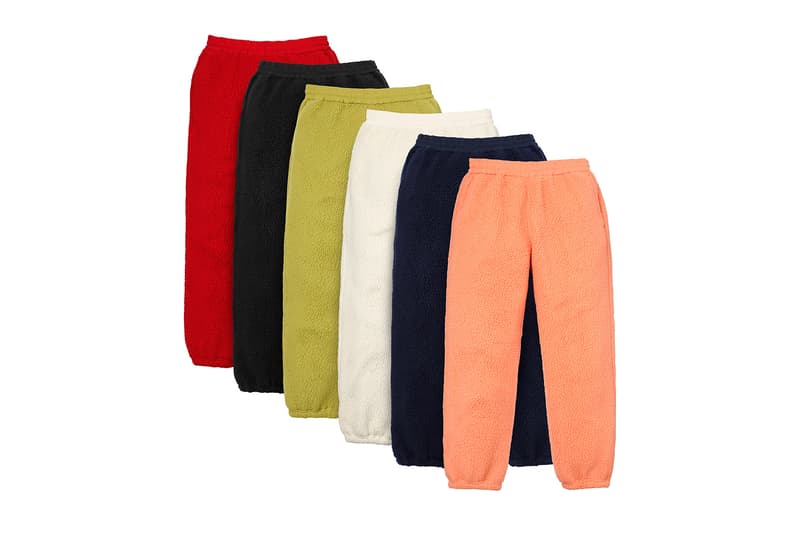 1 of 26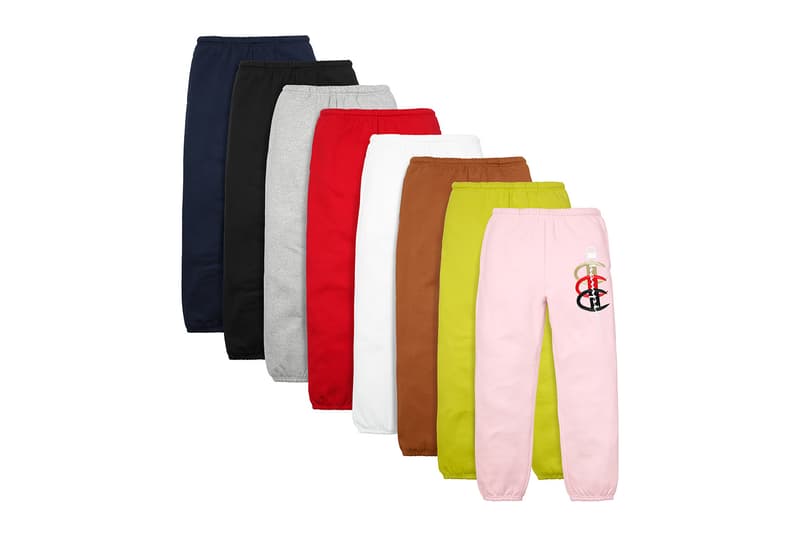 2 of 26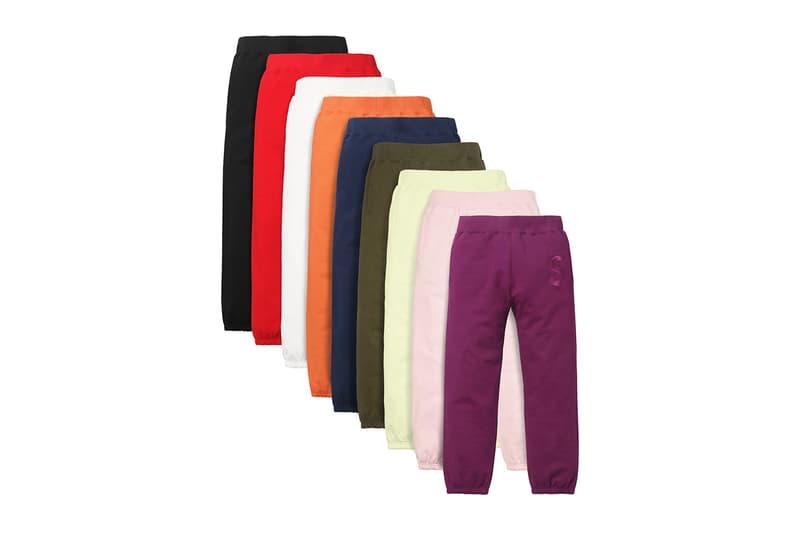 3 of 26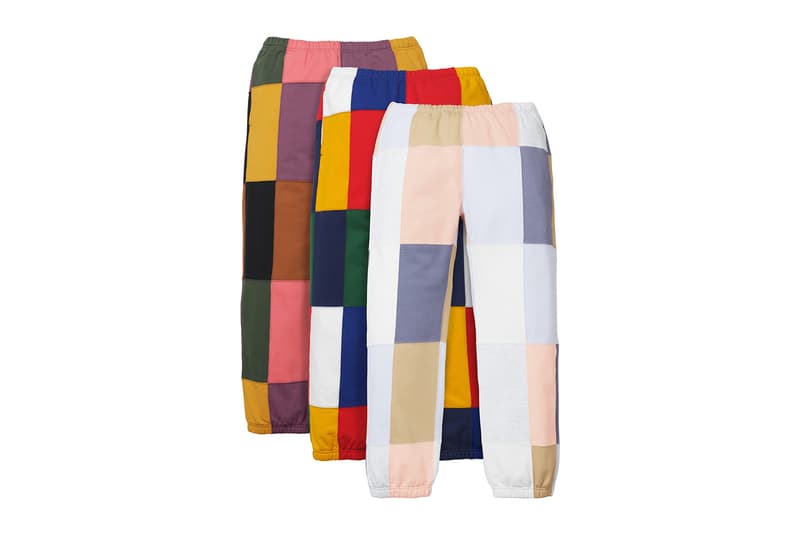 4 of 26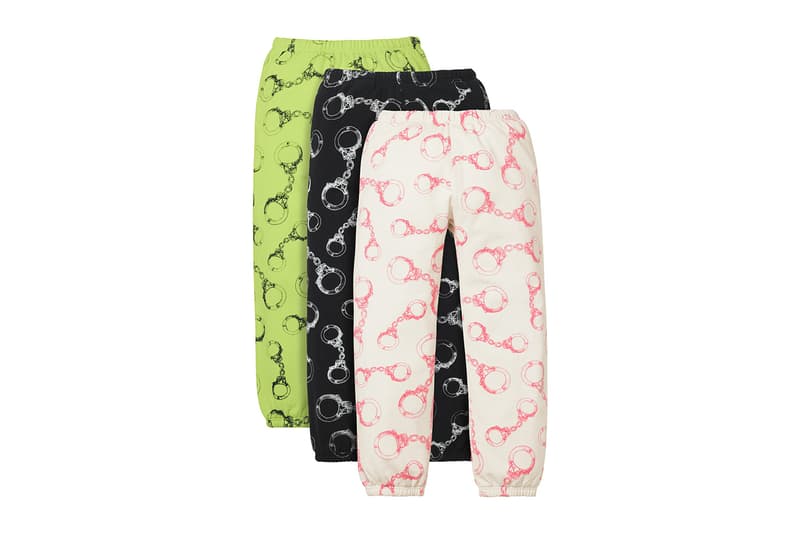 5 of 26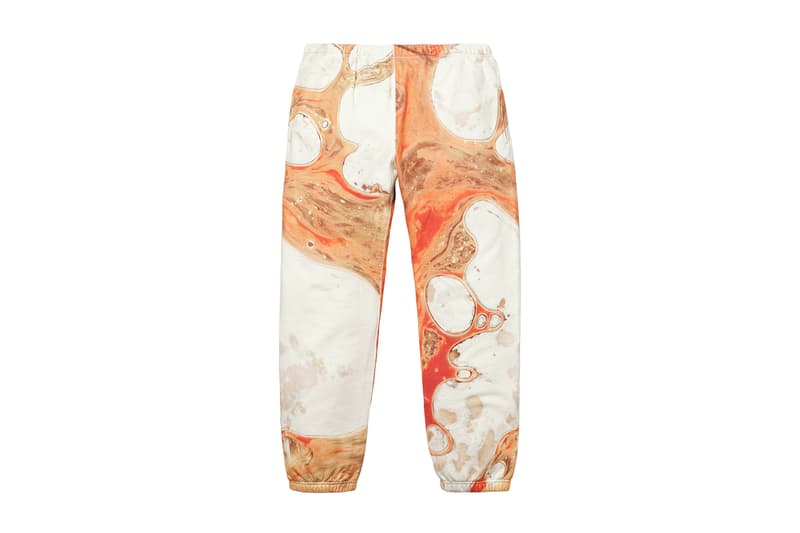 6 of 26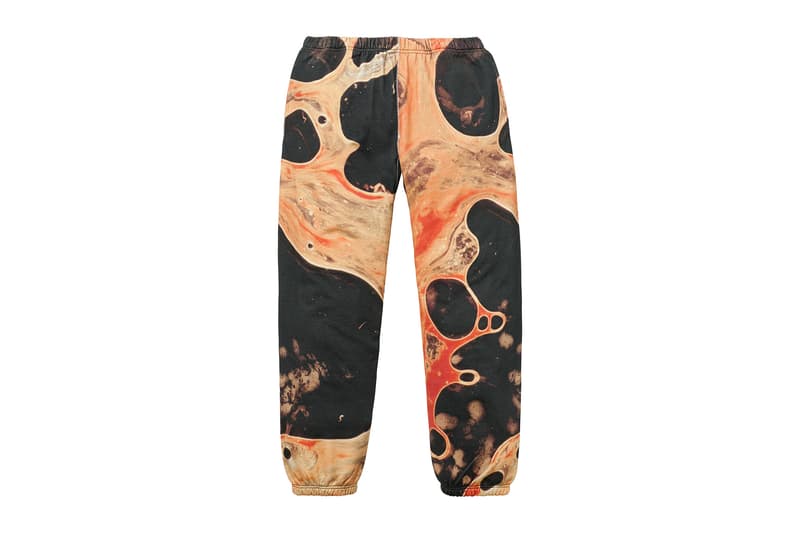 7 of 26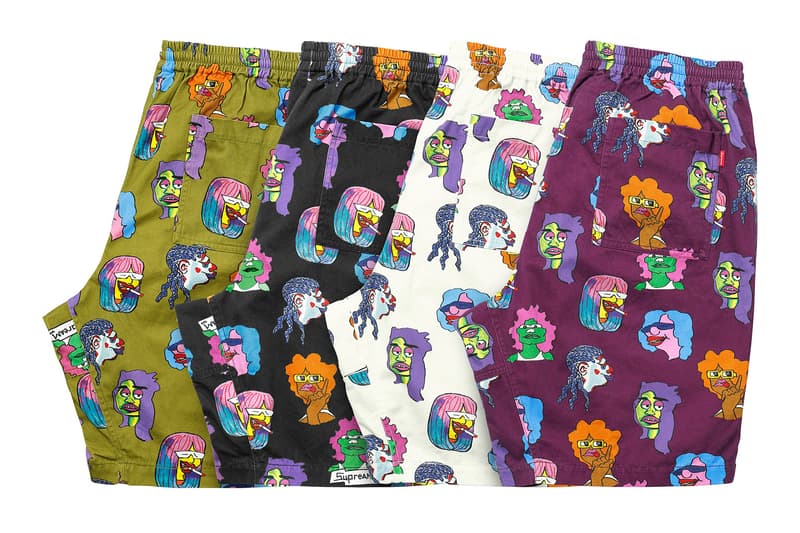 8 of 26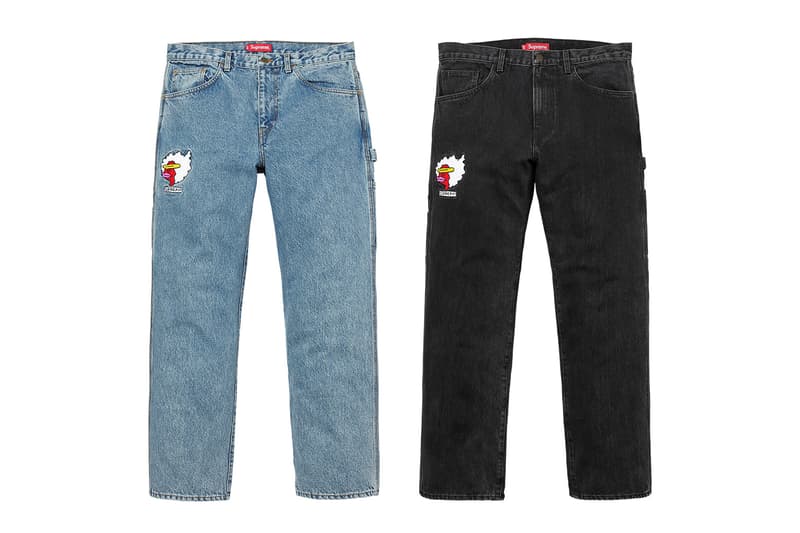 9 of 26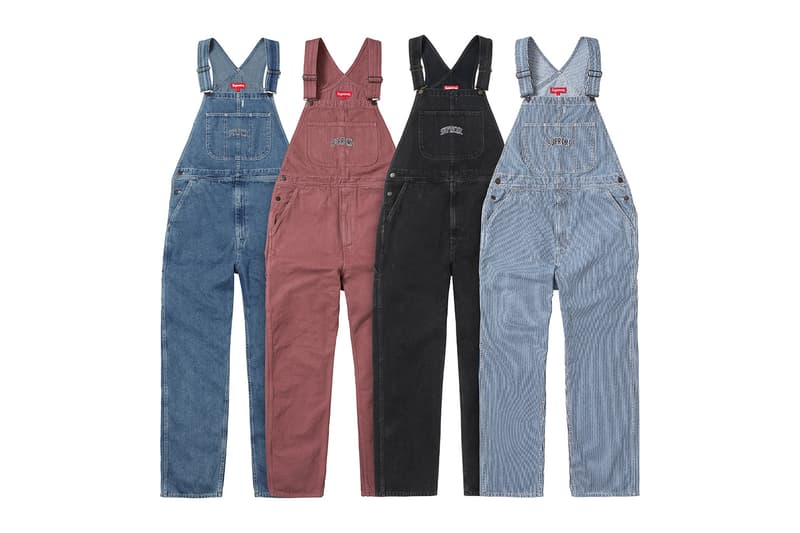 10 of 26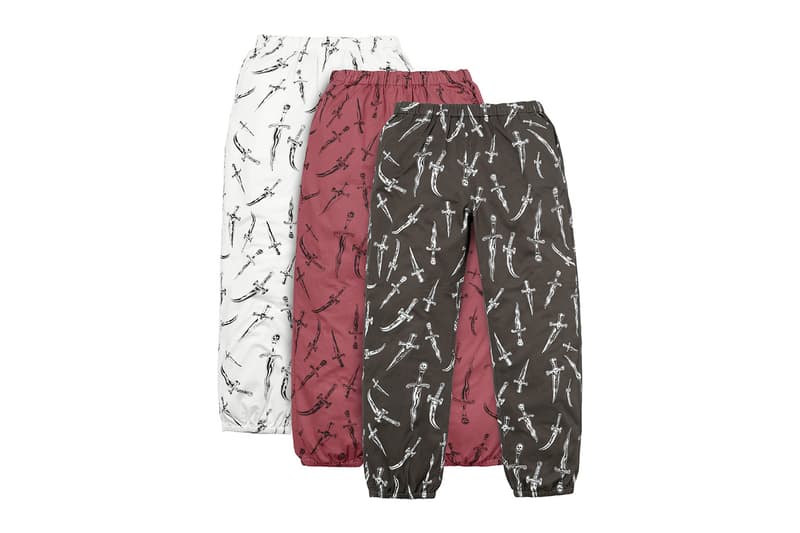 11 of 26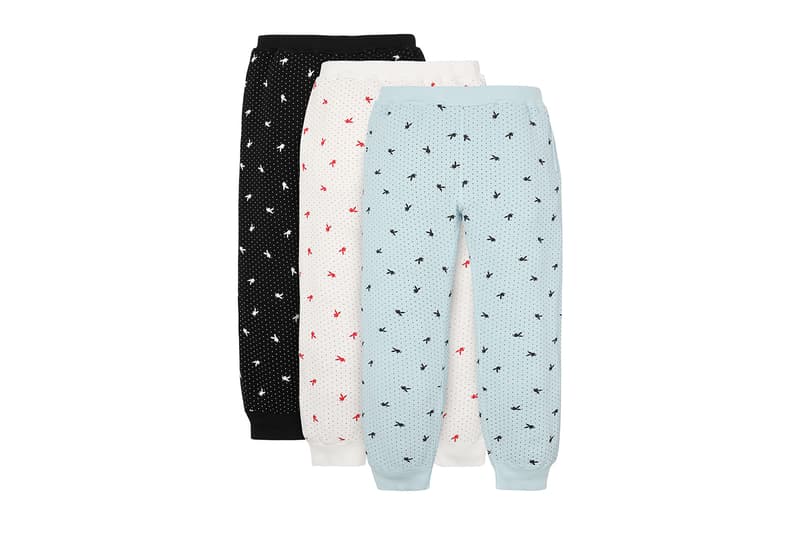 12 of 26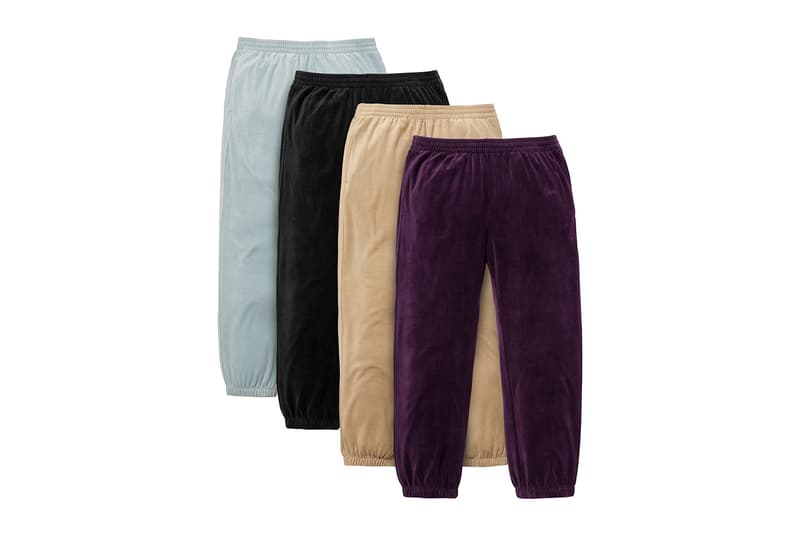 13 of 26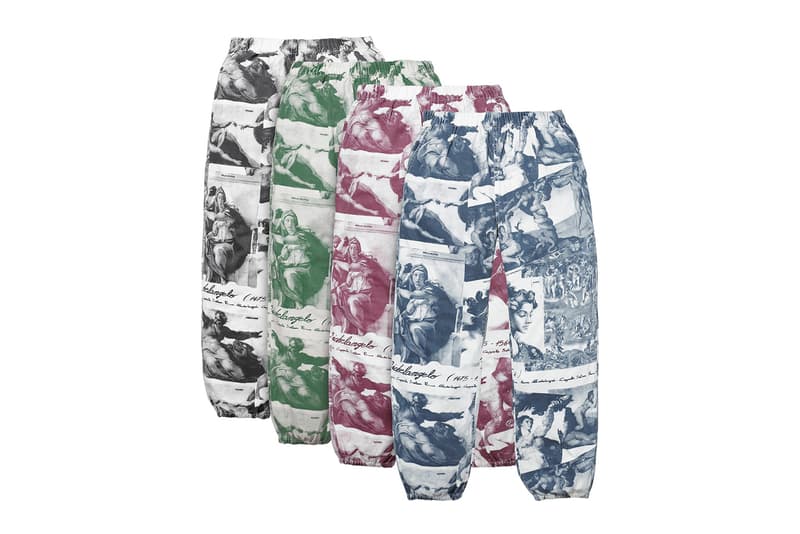 14 of 26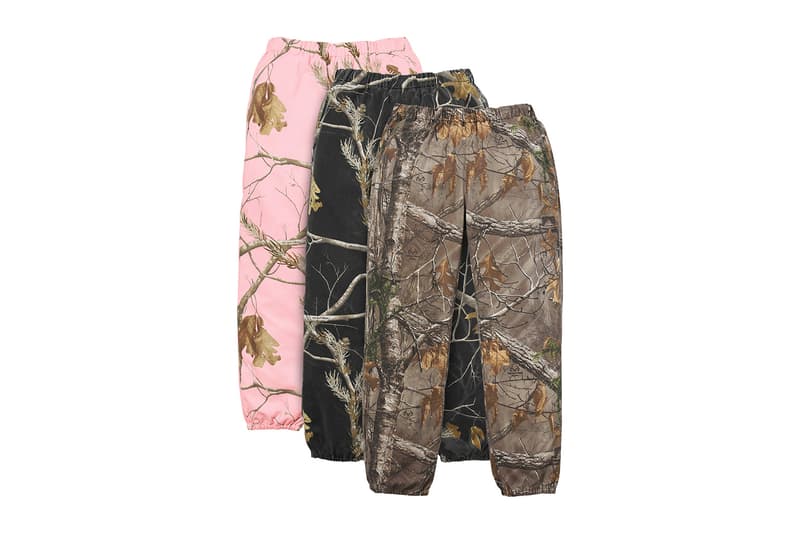 15 of 26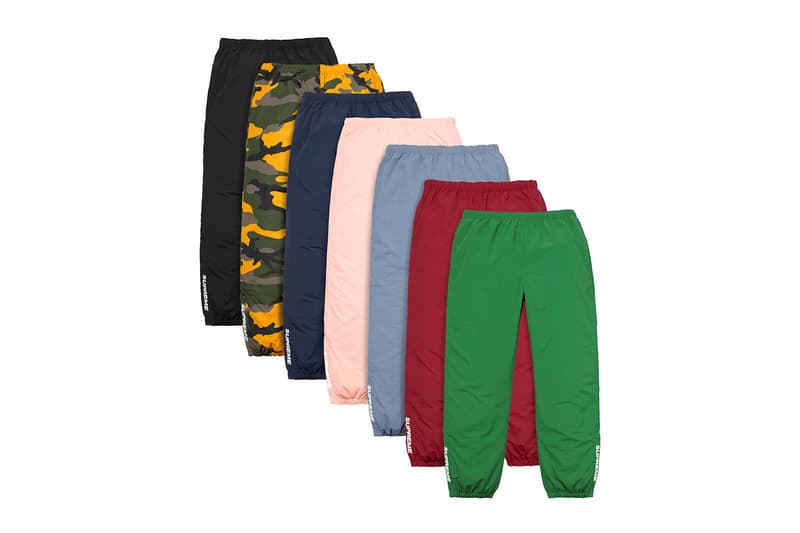 16 of 26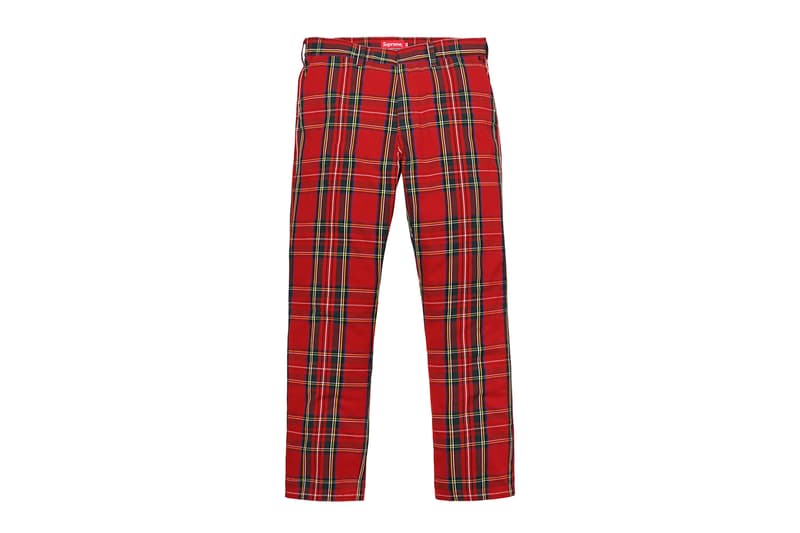 17 of 26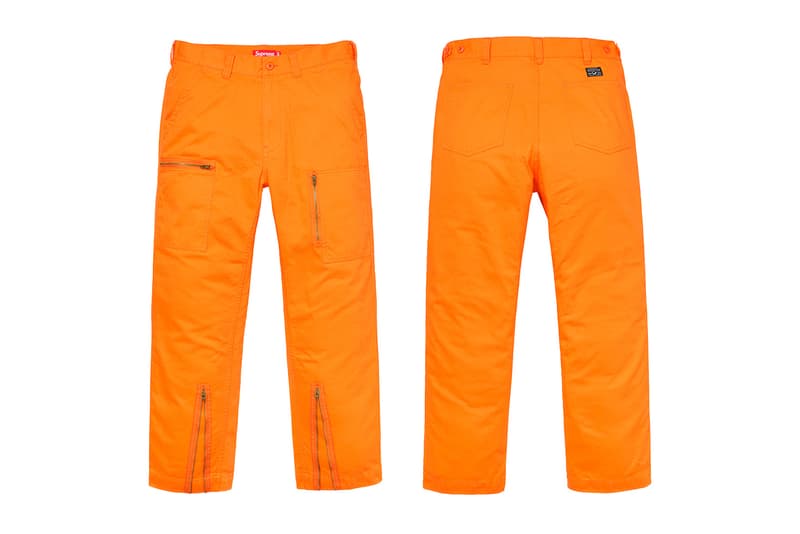 18 of 26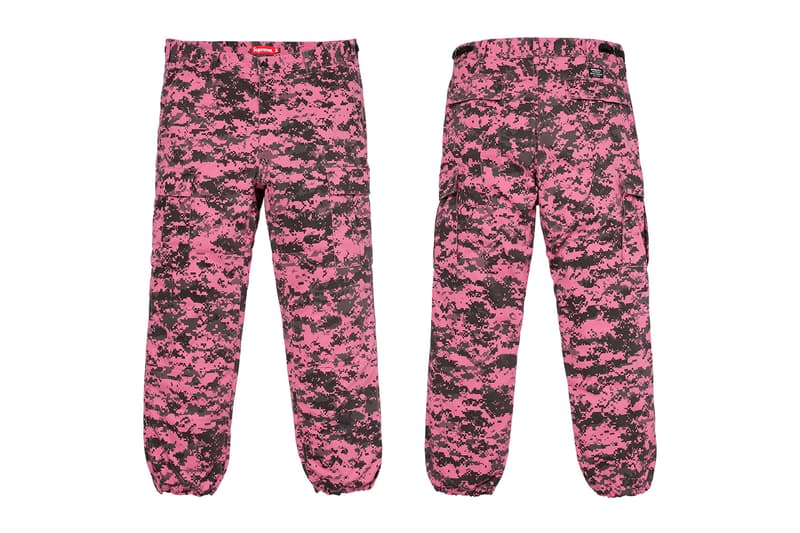 19 of 26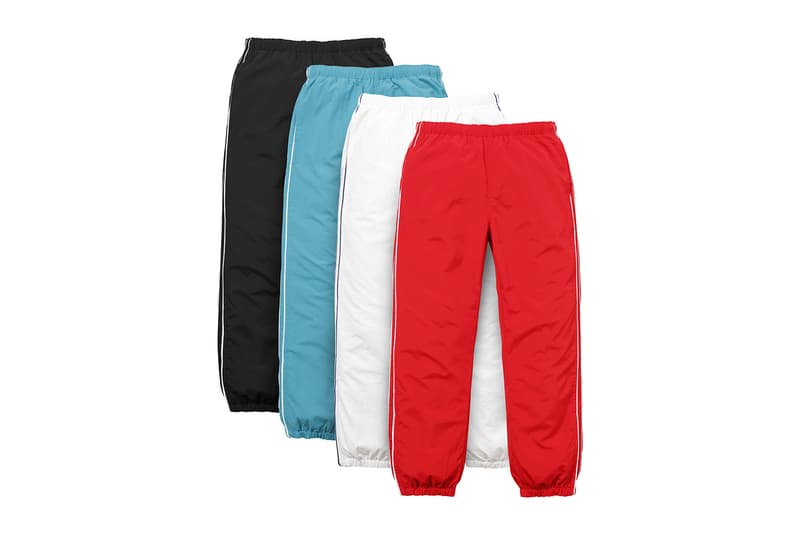 20 of 26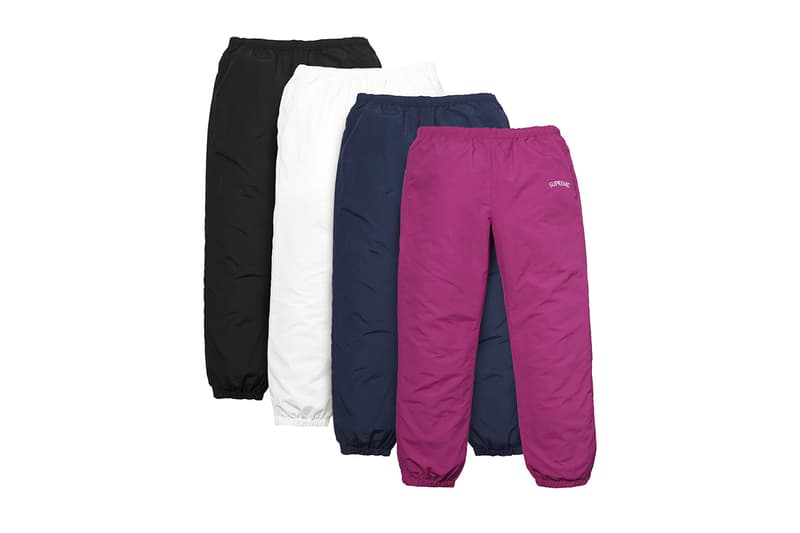 21 of 26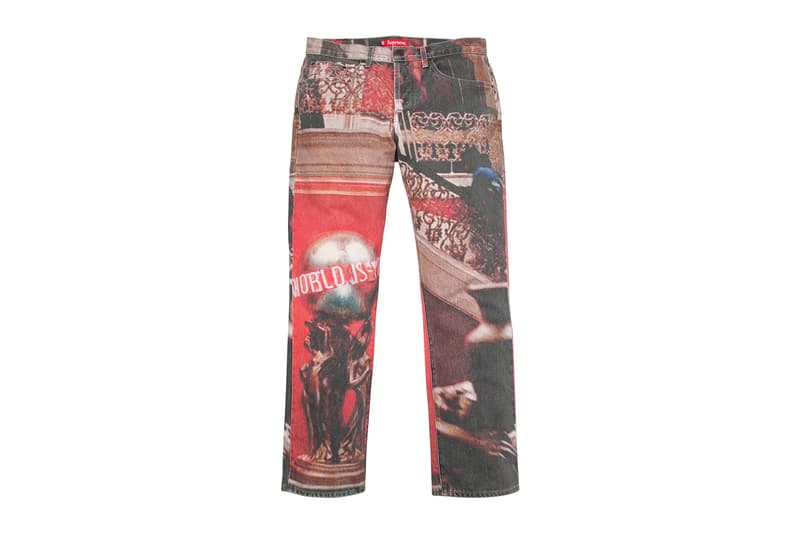 22 of 26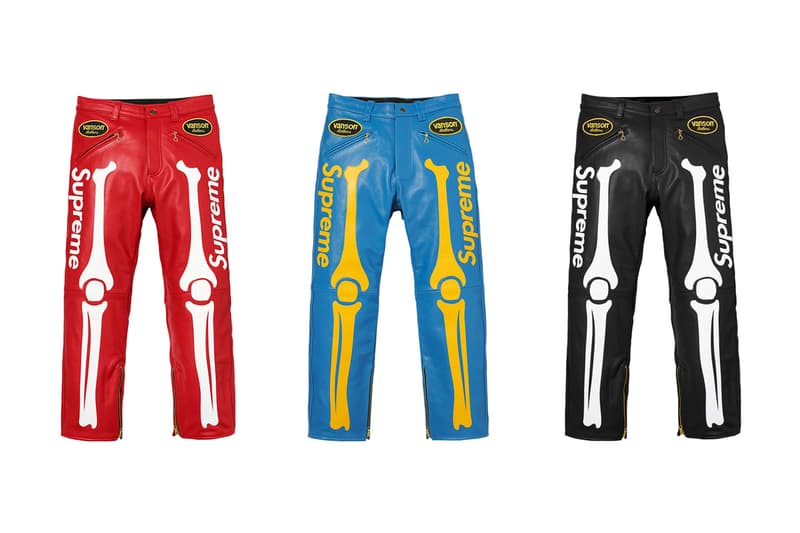 23 of 26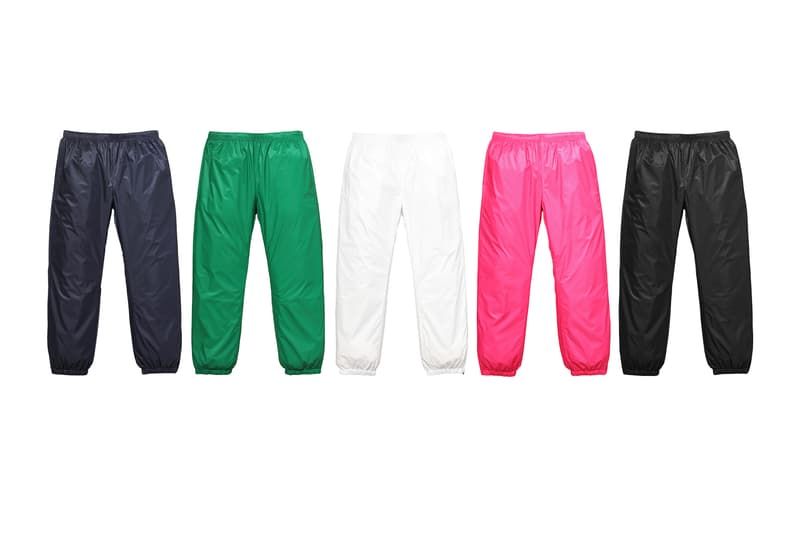 24 of 26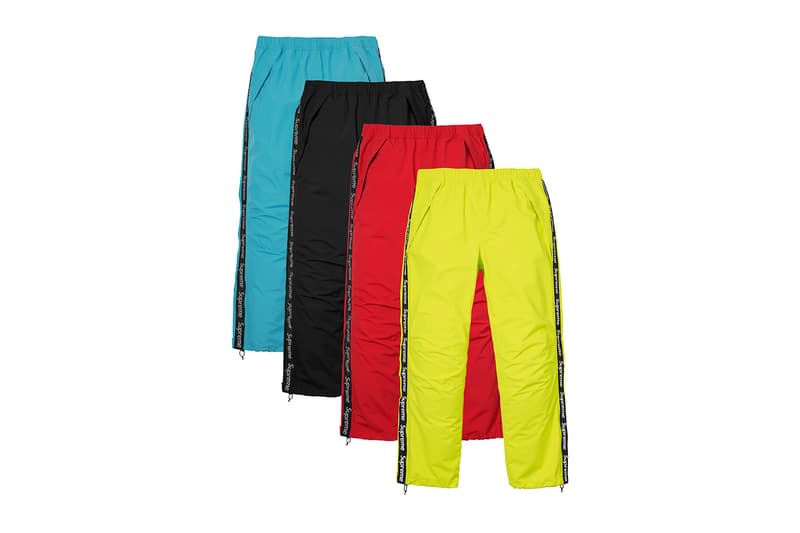 25 of 26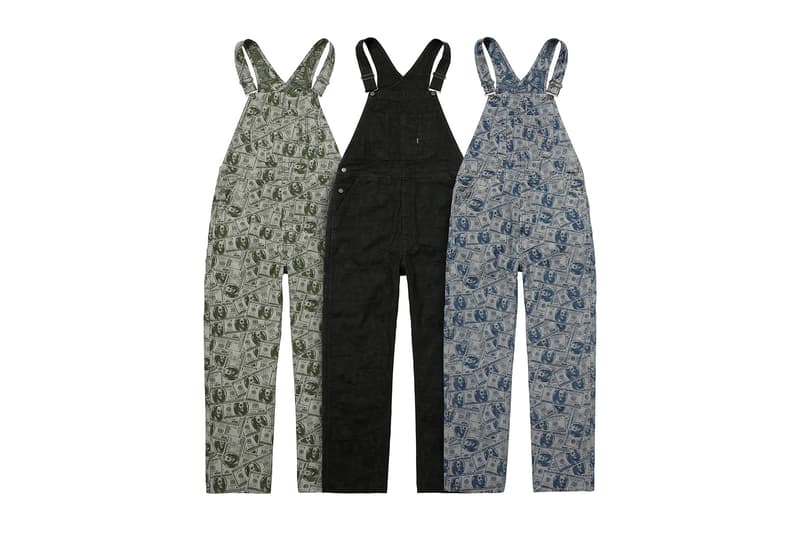 26 of 26
Supreme's range of long pants run the gamut of traditional wears to sweats and overalls, while matching leather pants are reserved for the more adventurous.
Starting with synthetic material bottoms, track pants come in vibrant palettes that retain water repellency, while a packable ripstop pant makes an appearance with subtle branding under the rear pocket. Supreme works with Champion once again for tri-crest workout sweats in staple colors that would match perfectly with its coordinated sweatshirt also available. All-over $100 USD bill-printed overalls are for the loud and aggressive, while pants also receive the all-over treatment with Michelangelo artwork, daggers, a collaboration with Playboy, and 'Blood and Semen' design by photographer Andres Serrano. Traditional garments are also available for those looking for subtle statement pieces, with washed indigo, corduroy, velour and more as materials utilized for work pants, painters jeans, warm up pants and more. The more outlandish offerings would include a matching Scarface-printed jeans with "THE WORLD IS YOURS" motifs wrapping all around; Vanson leather bones pants in red, black and blue; and shorts prominently featuring Mark Gonzales's Ramm art.
View the lineup above and look out for the collection to release on August 17 at Supreme's NY, LA and European locations, while Japan should see an August 19 release. Supreme's online store is expected to release the items on August 24. For more from the latest collection, make sure to also check out offerings in the following categories:
– Lookbook
– Jackets
– Tops
– Sweats
– Tees
– Hats
– Accessories
For the full Fall/Winter 2017 collection, visit Supreme's official website.