Tommy Wiseau, Director of Cult Film 'The Room,' Goes on a Twitter Q&A Spree
As 'The Disaster Artist' hits theaters.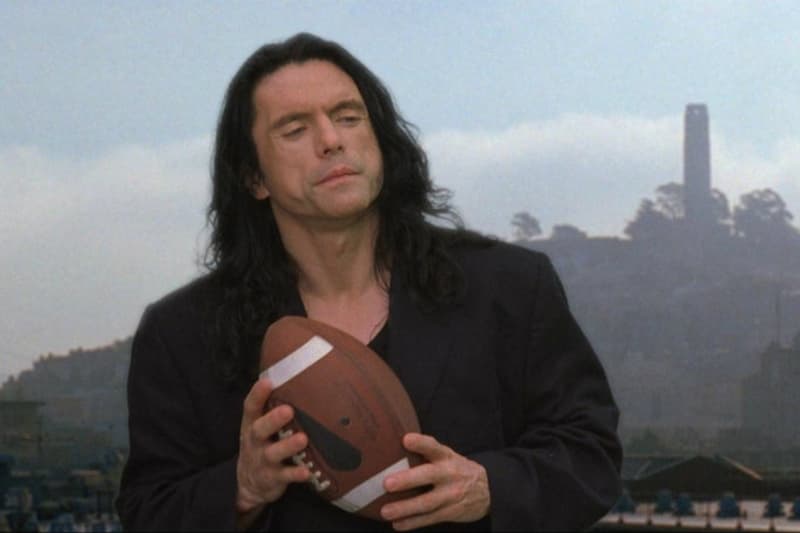 The James Franco-helmed The Disaster Artist — an entertaining film about the worst film ever made — has finally hit theaters this month. Centering around the life of filmmaker Tommy Wiseau and his bad cult film The Room, The Disaster Artist has helped Wiseau to start gaining traction once again, who has already gained nearly 100k followers on Twitter only after creating an account two weeks ago. Using his new platform, Wiseau went on a Q&A spree and answered a variety of questions, including how to write a screenplay and how he stays motivated.
Check out some the of the best responses below. Also be sure to check out the best films of 2017, with The Disaster Artist making the cut.
@TommyWiseau my job is destroying my mental health, what should I do

— Alpha (@Alpha__314) December 14, 2017
Think positive and find another job ! Move on, no excuses or blame for anyone ! Be good ! https://t.co/F9fKbBvBhK

— Tommy Wiseau (@TommyWiseau) December 14, 2017
@TommyWiseau what do you have to say to the people who haven't met you yet?

— Dee. (@thatgoodDeee) December 14, 2017
I'll be in Los Angeles on Sunday 9P. Come see me. See ticket link on https://t.co/tQUEyFfJOW https://t.co/FVu8loxzt7

— Tommy Wiseau (@TommyWiseau) December 14, 2017
@TommyWiseau what drives/motivates you when you wake up in the morning?

— Bradley Booth (@bradleygbooth) December 14, 2017
Live ! Live ! Live ! and Live ! https://t.co/hcHoIKfgQR

— Tommy Wiseau (@TommyWiseau) December 14, 2017
@TommyWiseau What would you tell your younger self?

— Stamos (@Stamosxd) December 14, 2017
Be optimistic and see light at the end of tunnel ! https://t.co/ed1Gp4yHcv

— Tommy Wiseau (@TommyWiseau) December 14, 2017
At least 100 times https://t.co/9oaI76Rcxr https://t.co/IV2NMVYAEn

— Tommy Wiseau (@TommyWiseau) December 14, 2017
May the Good Spirt be with you ! pic.twitter.com/2kv04qrYOM

— Tommy Wiseau (@TommyWiseau) December 14, 2017