Banksy's Cover Illustration for 'FT Weekend' Comes With a Rare Interview
The elusive artist describes his new play, 'The Alternativity.'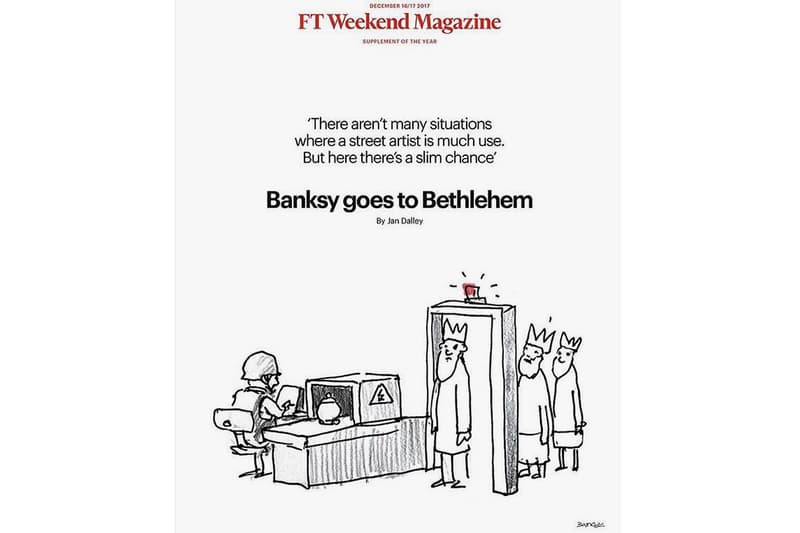 The latest issue of the Financial Times's FT Weekend magazine features an exclusive interview with Banksy as well as a custom cover illustrated by the elusive artist.
In the profile piece — dubbed "Banksy goes to Bethlehem" — the British artist describes his experiences and recent artwork in Israel. He admits while he ascribes to social change through art, he is soberly aware art can only go so far in effecting true change, but notes the audience is important. The interview includes photos of his latest project, The Alternativity, a Christmas play directed by Danny Boyle and held at his "Walled Off " hotel, located near the wall which separates Israel from Palestinian.
Provoking the notion of action-reaction forces, the art and interview follow the unrest in the West Bank after Trump's official recognition of Jerusalem as Israel's capital.
The FT publication will be available on stands tomorrow, Sunday, December 17. To read more about the interview visit FT.com.