10 Product Drops You Don't Want to Miss This Week
Christmas ideas galore.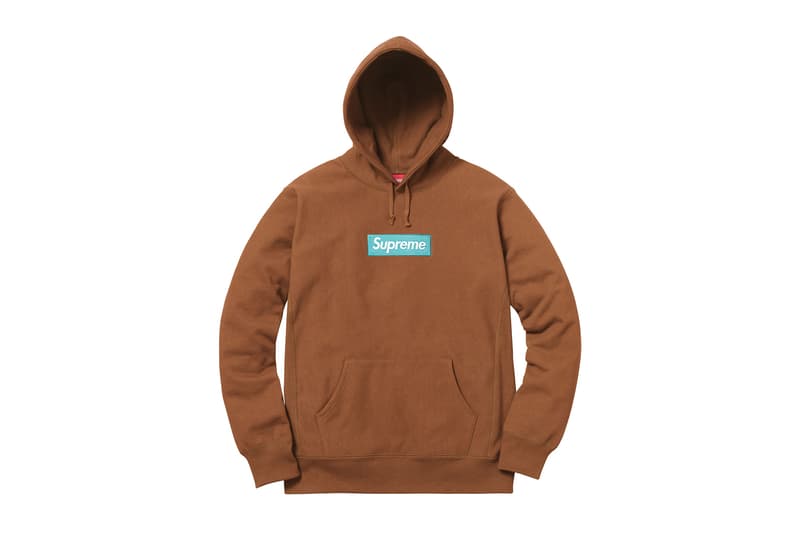 Continuing with our weekly product drop series, the upcoming days see the release of a bevy of soon-to-be sought-after items. As we are well into the colder months, make sure to be in the know of all the winter essentials coming your way. The biggest items to look forward to this week comes way of streetwear heavyweight Supreme and its latest weekly drop which includes the highly-anticipated NBA x Nike shooting sleeves. Other labels dropping heat this week are Twelvepieces, Helmut Lang, A-COLD-WALL* and Off-White™.
In terms of collaborations, The North Face drops an enviable collaboration with Pendleton, while BAPE teams up with mastermind JAPAN and Nickelodeon with New Era. Check out the handful of forthcoming products dropping in stores soon:
A-COLD-WALL* for SSENSE Exclusive All-Black Collection
Samuel Ross's A-COLD-WALL* has joined forces with e-commerce imprint SSENSE on an exclusive ten-piece, all-black capsule collection. The range includes a technical poncho, a shrink wrap-corded logo hoodie, recut-logo T-shirts, technical nylon track pants, utility lounge pants, a technical nylon hood and accessories like a cap and graphic socks. The A-COLD-WALL* for SSENSE exclusive capsule is available now over at SSENSE.
Helmut Lang's Spring/Summer 2018 Collection
Debuting earlier this year during NYFW, Helmut Lang's Shayne Oliver-helmed Spring/Summer 2017 collection blends tailoring with Oliver's subversive, fetish-inspired garments. The collection features hoodies and dyed denim, with all pieces cut for both men and women. The Helmut Lang Spring/Summer 2018 collection is available now over at the brand's web store.
Nickelodeon x New Era Collaboration
New Era has joined forces with Nickelodeon on a commemorative caps capsule featuring classic characters from Rugrats, Hey! Arnold and more. Each cap places characters such as Tommy Pickles, Reptar and Helga Pataki front and centered in an embroidered state. Adult-sized hats are a given, but concessions are made for the younger NickToons fans with a selection of hats in children's sizes. The Nickelodeon x New Era hats are available now over at New Era's website.
Virgil Abloh & Jenny Holzer Planned Parenthood T-Shirt
Virgil Abloh and neo-conceptual artist Jenny Holzer have teamed up in support of Planned Parenthood Los Angeles. The duo have designed a limited run of tees in conjunction with Sexy Beast, an art community focused on effecting positive social change by mobilizing the creative community. The T-shirts come in three designs featuring Jenny Holzer's famous statement "Abuse of Power Comes As No Surprise" and a 2017 "Abuse of Flower Comes As No Surprise." The Virgil Abloh & Jenny Holzer Planned Parenthood T-Shirts are available now online with a $100 USD donation.
Pendleton Wool x The North Face Collaboration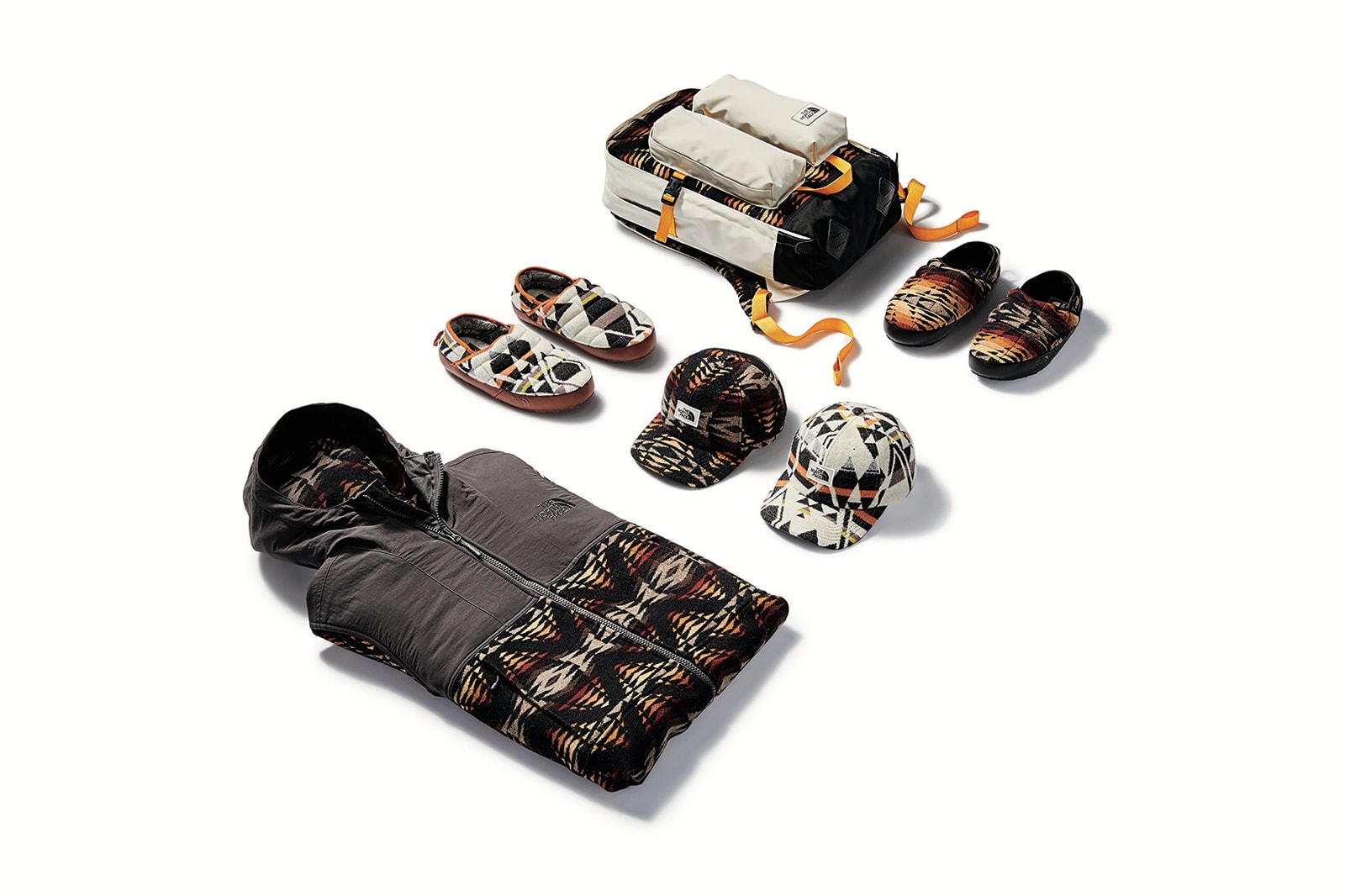 The North Face tapped Pendleton for a capsule collection of heavily patterned weather-resistant gear. A selection of The North Face's outerwear and accessories are covered with Pendleton's signature patterned wool for the limited edition drop — items range from Nuptse vests and jackets featuring Pendleton's American-sourced and woven wool to Mountain Jackets featuring a GORE-TEX shell. A pair of wool hats and camp mules round out the selection. The Pendleton Wool x The North Face Collaboration is available now over at The North Face's website.
Supreme Week 16 Items
According to Supreme Leaks, the items dropping for week 16 include the NBA x Nike x Supreme shooting sleeves — likely an introduction piece to an upcoming collaboration dropping in Spring 2018. New box logo hoodies in bright colors will also be hitting the shelves along with a New York license plate-decorated puffer jacket, plaid hoodies and velour pullovers suits with matching pants. Colorful bucket hats also round out this week's selection. The Supreme week 16 items hit online, NY, Brooklyn, LA, London and Paris stores on December 7. Japan will see its release on December 9.
mastermind JAPAN x BAPE Exclusive Paris Collection
BAPE has teamed up once again with mastermind JAPAN on an exclusive capsule. The limited collection includes a hoodie and T-shirt, each featuring the French flag with collaborative branding. mastermind's skull and bones motif sits atop the blue, BAPE's APE HEAD covers the red and text from both brands is placed on the white of the flag. The entire selection will be available at BAPE's new Paris store on Friday, December 8.
BAPE Paris Collection
Paying homage to the city of love, the capsule includes BAPE's signature Shark hoodies alongside crewnecks, T-shirts, sweatpants and a hat. The collection is elevated by BAPE's iconic 1ST CAMO taking on the colors of the French Tricolor in red, white and blue. The Eiffel Tower and BAPE's lovable Baby Milo also grace some of the apparel. The collection has already released in conjunction with BAPE Paris' store opening, and will then be available at select BAPE retailers worldwide on December 9.
Twelvepieces "Roots" Collection
Founded by 24-year-old Amir Hassan to promote cultural understanding of the Middle East, Twelvepieces' second collection, titled "Roots," consists of pieces inspired by traditional Arabic garbs. Within the collection, Hassan reinvents the tunic, giving it a more urbanized feel. The second installment of "Roots" will be available on December 12 online and at select retailers.
Off-White™ x KM20 Exclusive Capsule
Moscow-based store KM20 is currently on a collaborative streak, this time teaming up with Off-White™ on a capsule entitled "Temporary." The range encompasses a slew of streetwear staples, including T-shirts, hoodies, jackets, caps, belts and socks. Each item features the world "temporary" in both English and Russian, as well as an image of a black panther. The exclusive capsule is set to drop in store and online on December 12.