Nike Publicly Addresses String of Ripped NBA Jerseys
"We are very concerned to see any game day tear and are working to implement a solution…"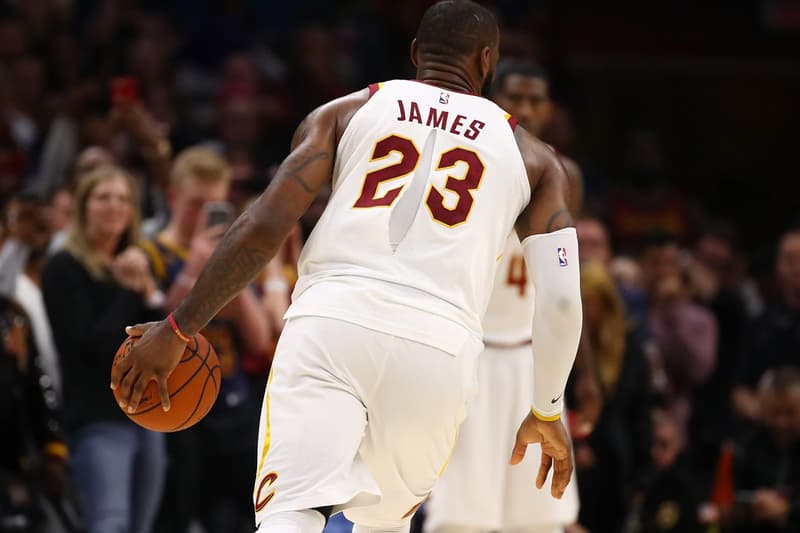 Following a wave of NBA jerseys ripping on-court, during live games, and on television, Nike has publicly addressed this issue and its plans for moving forward.
In a statement to ESPN, the company said:
"Nike has always put the athlete at the center of everything we do and we have worked hard to create the most advanced uniforms in the history of the NBA. They are lighter and deliver great mobility and sweat wicking characteristics, and the feedback from players has been overwhelmingly positive. However, during game play we have seen a small number of athletes experience significant jersey tears. We are very concerned to see any game day tear and are working to implement a solution that involves standardizing the embellishment process and enhancing the seam strength of game day jerseys. The quality and performance of our products are of utmost importance and we are working with the NBA and teams to avoid this happening in the future."
The 2017-2018 NBA season marks the first of an eight-year, $1 billion USD deal, and it's off to an alarming start. Despite the Swoosh incorporating recycled plastic and removing excess material to allow its jerseys to dry 15 percent faster than previous adidas iterations, rips have been a problem during the early stages of the season. On top of it all, it happened on star players such as LeBron James, Ben Simmons, Bradley Beal, Draymond Green, and a few others. Luckily however they're all Nike athletes.
These small incidents haven't put a dent in sales however, due to no known issues coming from casual consumers.