Jeff Staple Believes the Supreme x Louis Vuitton Collab Revolutionized the Game
"Supreme is valued at a billion dollars. That's like, tech money, that's Amazon money."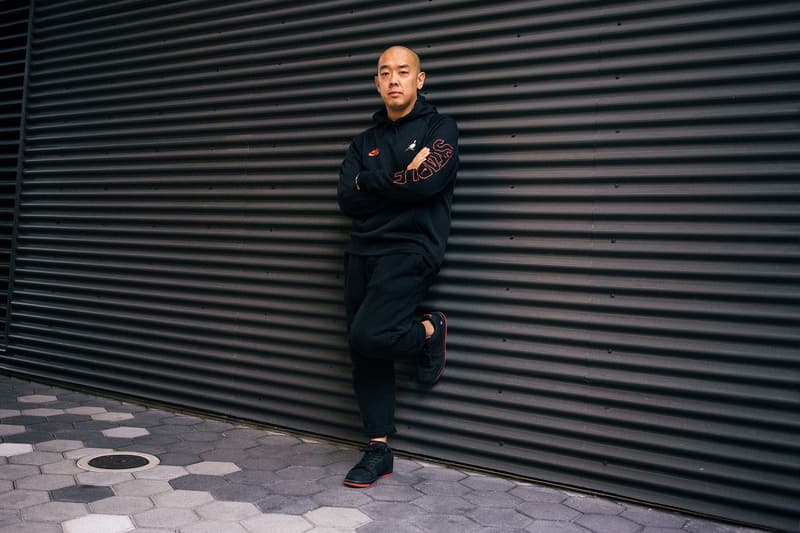 Recently, sneaker marketplace GOAT hosted a special pop-up gallery in Culver City, California and launched a multi-discipline celebration of sneaker culture. During one of the event's Thursday sessions, the iconic Jeff Staple sat down with GOAT co-founder and CPO Daishin Sugano for an insightful, expansive conversation about the streetwear industry he helped move forward.
For an hour's worth of conversation, Staple shared his thoughts on brands such as Supreme, Nike and Louis Vuitton. Most notably, Staple spoke on how some of streetwear's biggest brands relate to the bigger picture of global commerce. "Louis Vuitton collaborated with Supreme, and Supreme was valued at 1 billion dollars. Those are pretty renaissance 2.0 type sh*t don't you think?" Staples tells Sugano. "Those two things, honestly, mean so much more than what people can realize right now. The LV collaboration now opened up street culture to a whole different set of eyeballs that never gave us the time of day before. It's as historic as when MTV started playing hip hop videos. One day you're a fad that's going to die, and the next day there's category for you in the music awards. That's the level of breaking point — the fact that LV did that, and the cherry on top, which is The Carlyle Group's investment in Supreme. And now Supreme is valued at a billion dollars. That's like, tech money, that's Amazon money."
As Staple explains, The Carlyle Group's latest interest in Supreme could potentially signal an entirely new era for the business and creative sides of streetwear. "So that now opens it up to another whole ball of wax — what does that do? What that means now, is if you're a 16 year old kid, and you're hand silk-screening T shirts in your mom's basement?" Staples says. "You can get like, private equity funding now, because of this Supreme deal. Because now there are going to be investors asking 'What's going to be the next Supreme?'"
According to Staple, the Louis Vuitton and Supreme collaboration also opened up the next stage in his industry's evolution. "People think that the LV Supreme collab is the end of it, like this is the culmination of where this culture could have gone. For me, this is the reset button. This is a whole new ballgame for the next two, three decades."
In recent months, Staple has stayed busy: from collaborating with PUMA to the Nike Dunk SB "Black Pigeon," he's ensured his name has stayed relevant and in the spotlight.