Netflix Fires Kevin Spacey From 'House of Cards'
RIP FU.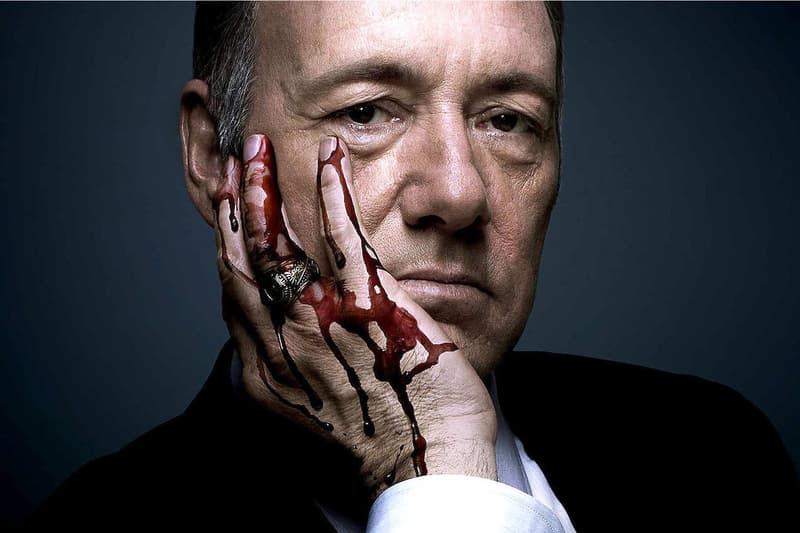 Amid mounting claims of sexual assault and harassment, Netflix has officially parted ways with House of Cards star Kevin Spacey. The two-time Oscar winner has also been dropped from the planned Gore Vidal biopic, Gore. Netflix's decision to cut ties with Spacey comes days after Star Trek actor Anthony Rapp alleged that Spacey made unwanted sexual advances towards him in 1986 when Spacey was 26 and Rapp was 14. Spacey's initial response was that he did not remember the incident but "sincerely apologized" and then came out as a gay man.
Though Netflix confirmed that the upcoming sixth season of House of Cards would be its last — a decision made before the allegations against Spacey — the streaming giant claimed they were "deeply troubled" and will ensure the cast and crew "continue to feel safe and supported."
However, allegations continue to mount against Spacey, as several of his House of Cards cast members have opened up to CNN about their experience with Spacey. "I have no doubt that this type of predatory behavior was routine for him and that my experience was one of many and that Kevin had few if any qualms about exploiting his status and position," a production assistant who was allegedly harassed and assaulted by Spacey said. "It was a toxic environment for young men who had to interact with him at all in the crew, cast, background actors."
House of Cards will likely kill off Kevin Spacey's character from the final season, which wouldn't be a stretch considering the Frank character dies in the Michael Dobbs book that inspired the Netflix series. It's now speculated that Robin Wright, who plays Frank's wife and political partner, Claire, will become the show's centerpiece.
A spokesperson for Netflix made the following statement:
"Netflix will not be involved with any further production of House of Cards that includes Kevin Spacey. We will continue to work with MRC during this hiatus time to evaluate our path forward as it relates to the show. We have also decided we will not be moving forward with the release of the film Gore, which was in post-production, starring and produced by Kevin Spacey."
Leave your thoughts in the comment section below.