UPDATE: 'House of Cards' Season 6 Will Be Its Last
The news surfaces amidst Kevin Spacey sexual misconduct allegations.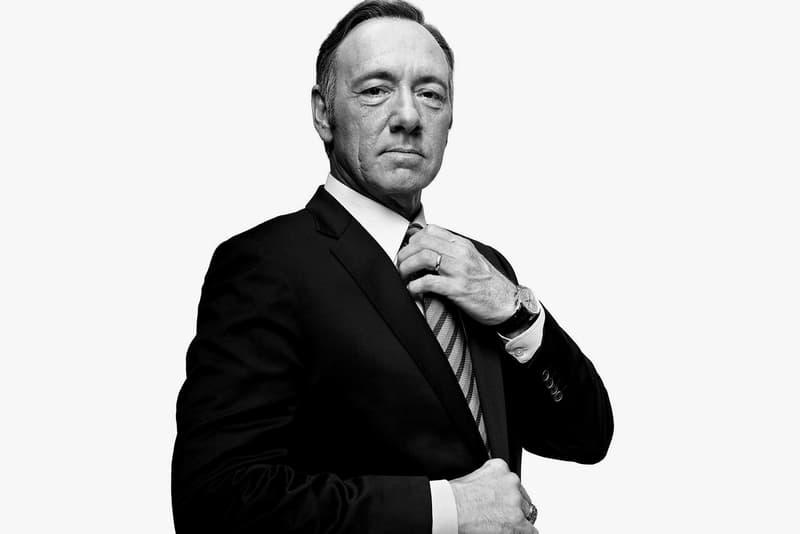 Netflix's House of Cards, a five-time Emmy nominee for outstanding drama oftentimes hits close to home on its political compass, and now the show is finally coming to an end. Multiple sources have reported today that season 6, which is currently in production, will be the last for the political thriller. The timing of the announcement couldn't have been more impactful as it comes one day after Kevin Spacey (Frank Underwood) was accused of sexual misconduct by actor Anthony Rapp.
In a statement released by Media Rights Capital, which produces the series with Netflix, the duo said, "Media Rights Capital and Netflix are deeply troubled by last night's news concerning Kevin Spacey. In response to last night's revelations, executives from both of our companies arrived in Baltimore this afternoon to meet with our cast and crew to ensure that they continue to feel safe and supported. As previously scheduled, Kevin Spacey is not working on set at this time." Filming for season 6 started about two weeks ago in the Baltimore area according to the Maryland Department of Commerce.
Kevin Spacey took to Twitter today to not only apologize for the incident in which he claims to have no recollection but also to come out as a gay man. "This story has encouraged me to address other things about my life…I have loved and had romantic encounters with men throughout my life, and I choose now to live as a gay man. I want to deal with this honestly and openly and that starts with examining my own behavior."
The sixth and final season of House of Cards is scheduled to be 13 episodes long and should debut sometime in mid-2018 on Netflix.
— Kevin Spacey (@KevinSpacey) October 30, 2017
UPDATE: Filming for the final season of House of Cards has been suspended indefinitely.
"MRC and Netflix have decided to suspend production on House of Cards season six, until further notice, to give us time to review the current situation and to address any concerns of our cast and crew," said the two companies in a joint statement to Deadline.