Zara Made a Sneaker That Looks Like the YEEZY Boost Wave Runner 700
The ultimate FEEZY.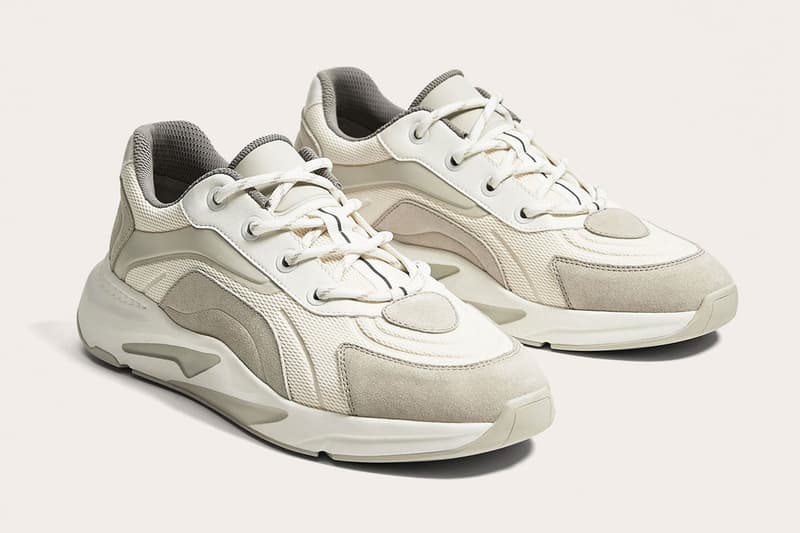 1 of 3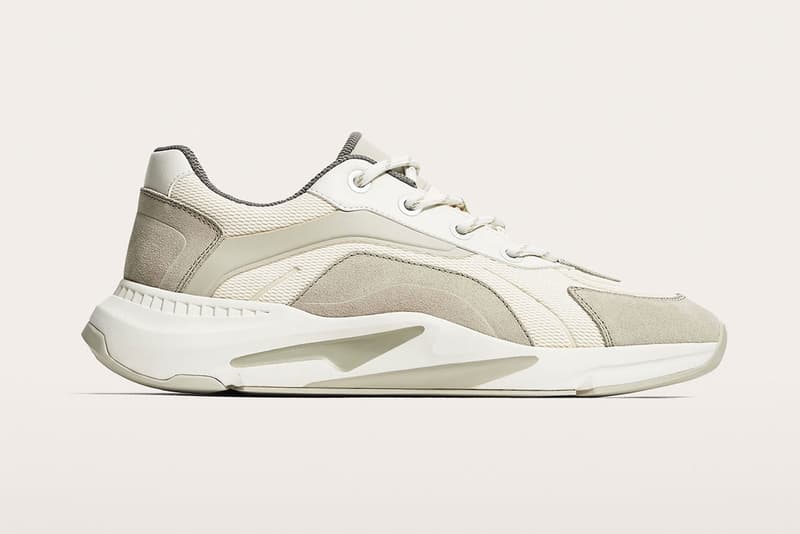 2 of 3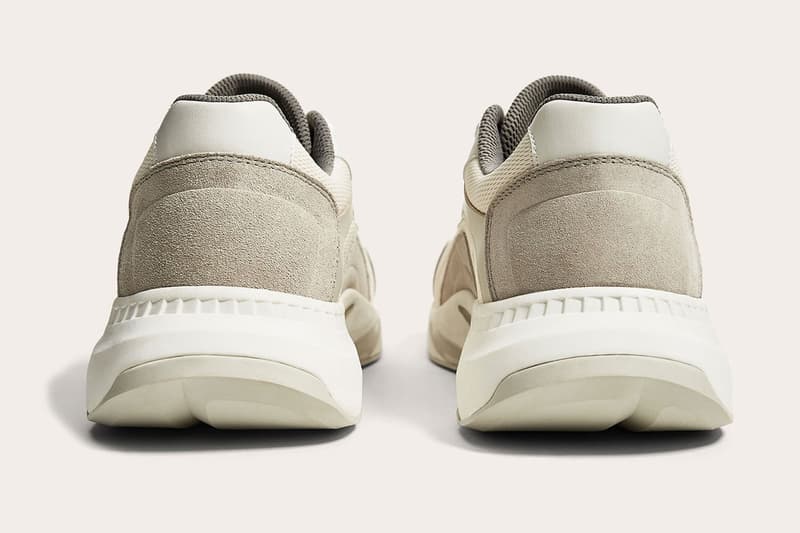 3 of 3
With all the recent news of new YEEZY sneakers on the feet of Kim Kardashian-West and Yeezy himself, it may be easy to forget about the YEEZY Boost Wave Runner 700. However fast-fashion monolith Zara definitely hasn't, as it has revealed a new sneaker model awfully similar to Yeezy's original design.
Boasting an earth-toned colorway with hits of tonal suede and thick laces, the Zara sneaker lifted some design cues directly from the YEEZY Boost Wave Runner 700. The chunky shape and materials are alike, and the colorway is very much in line with Yeezy's preferred beige hues. Furthermore, this would be another high-fashion dad-sneaker ripoff from the Spanish retailer, as it recently offered its own take on the Balenciaga Triple-S. Still, for a fraction of the cost of the real deal, some may find it hard to resist.
Is the Zara version close enough to the YEEZY sneakers for a cop? Let us know in the comments below. In the meantime, you can take a look at the recently-unveiled new YEEZY zine.