PUMA Releases Quarterly Earnings, Shows Positive Gains on Nike and Adidas
Double digit sales growth in Europe, the Americas and Asia.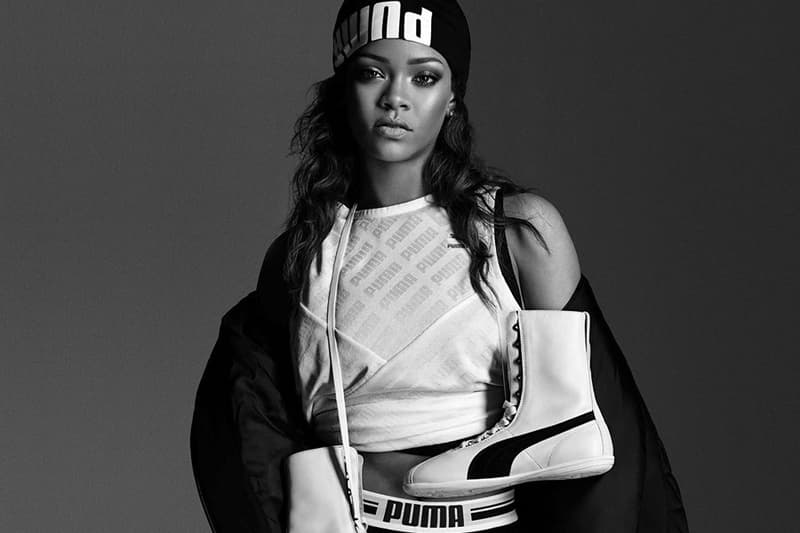 Nike's opposing wave of serious, direct competitors continues to strengthen by the month. As Barron's notes, you can now add PUMA to the growing list of companies that are making vast improvements in the retail market and excelling more with each new quarter.
Earlier this week, PUMA revealed that this most recent quarter yielded a pretty lucrative score for the company — sales grew 22.7% in Europe, 15.6% in the Americas and 10% percent in the Asian/Pacific arena. With high-profile, talented brand ambassadors and talented creative leaders like Rihanna at the helm, PUMA is looking to capitalize on Nike and Under Armour's recent struggles.
"Rihanna's relationship with us makes the brand actual and hot again with young consumers," Chief Executive Bjorn Gulden shared during a media conference. However in a recent feature on the value of lifestyle ambassadors, Matt Powell, a sports industry analyst at NPD Group, told us that "Rihanna brought PUMA a lot of attention, but the pairs sold were not very large." So while she most certainly helped revitalize the brand's image, her line didn't generate substantial revenue for PUMA.
Besides musicians, PUMA has also bolstered its brand by working with high-end labels like Han Kjøbenhavn. While PUMA North America's 2016 revenue hit the $1.4 billion mark last year, there might be some serious potential for a higher number to emerge once 2017 concludes.
Earlier this month, PUMA teamed up with Ferrari for a special Evo Cat Lace silhouette and partnered — once again — with The Weeknd and XO for a joint "Deluxe Denim" run.