MVRDV Aims to Foster Cooperation With '(W)ego'
The Tetris-like structure is part of Dutch Design Week 2017.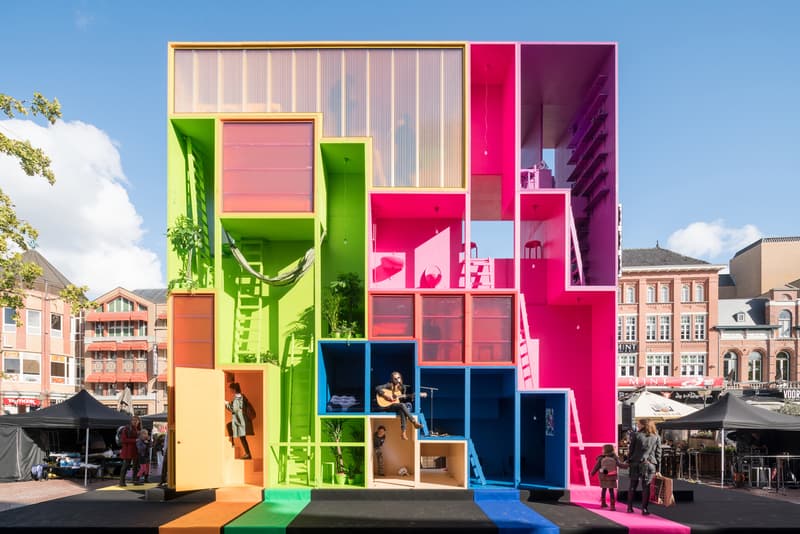 1 of 3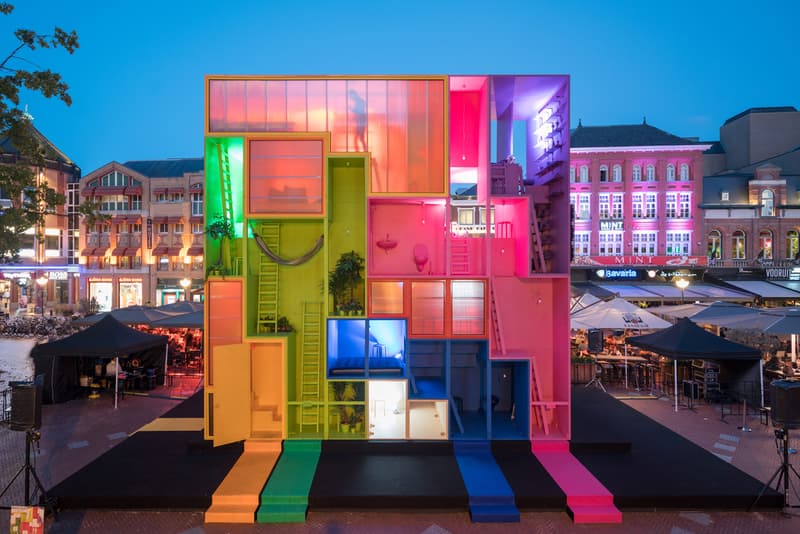 2 of 3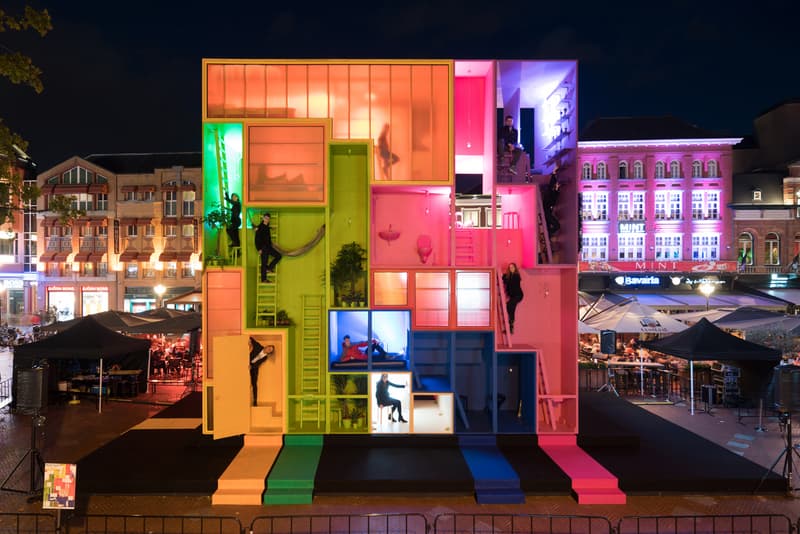 3 of 3
Inspired by the premise of "what does the future city look like?" design team MVRDV has created a multicolored, layered hotel for Dutch Design Week 2017. Dubbed (W)ego — a blend of 'we' and 'ego' — the project anticipates the shared housing of the future.
An experiment in participatory design principles, the structure encourages residents to appeal to one another's desires and egos (hence the name). Each space inside the building is meant to appeal to the dweller's personality. Different facets exist in different nooks — hammocks, ladders and micro living quarters are all tucked inside the striking creation. To properly employ the space and its various attractions, users are prompted to engage with one another, sharing space and communication to make their living situation as comfortable and enjoyable as possible.
(W)ego is open to the public until October 29. In related design creativity, check out the car-focused AUTOHAUS.