Apple & foster + partners Have Completed The "Steve Jobs Theatre"
Glorious glass giant.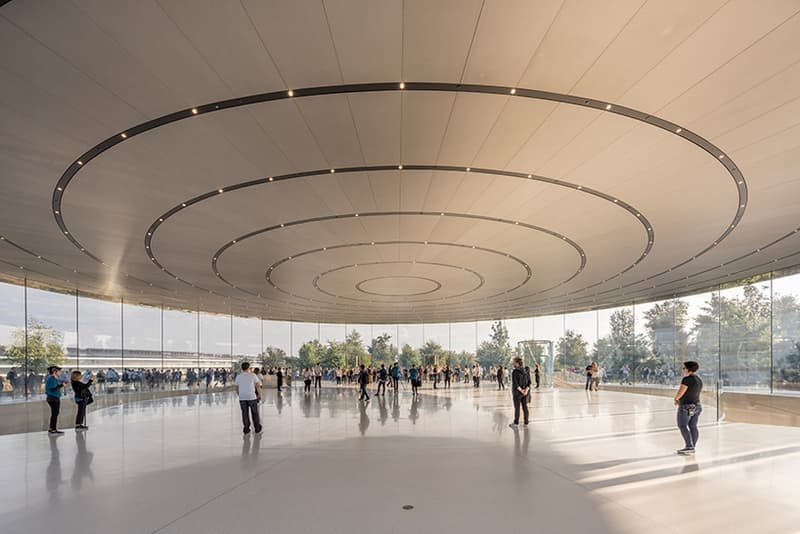 1 of 5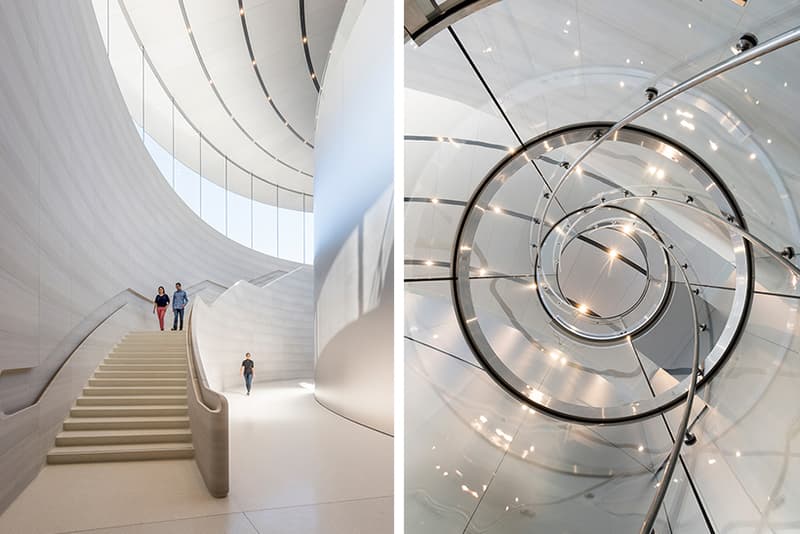 2 of 5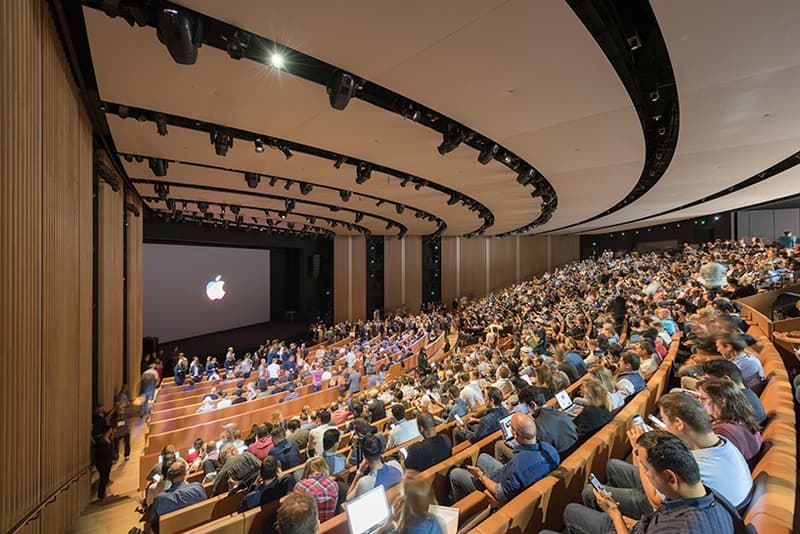 3 of 5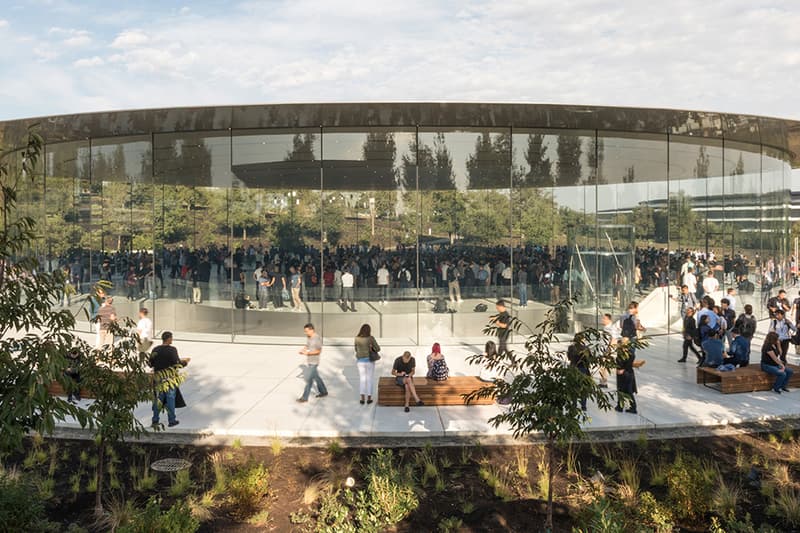 4 of 5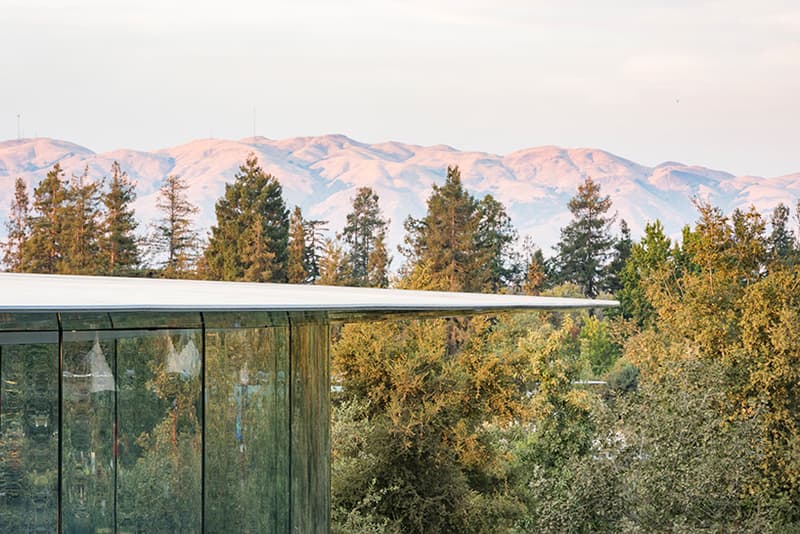 5 of 5
The new "Steve Jobs Theatre" at Apple Park is the result of eight years of close collaboration between foster + partners and Apple. The lobby's glass cylinder body is formed of 44 radial panels that support the lens-shaped roof. The roof, built from carbon fiber, weighs in at 80.7 tons making it the largest self-supporting carbon fiber roof in the world.
Spanning at 135ft diameter, the roof and each individual roof panel was built on site before being placed onto the glass structure as a single unit. The theatre, situated in Cupertino, California, is also the largest glass-supported structure in the world and incorporates features of design found in many of the company's retail stores. With the ability to withstand magnitude eight earthquakes, the world's first passenger lift that rotates 171 degrees and custom leather seating handcrafted by Italian artisans, Apple's new theatre tests the boundaries of technology and engineering.
Stefan Behling, a senior executive partner at foster + partners commented, "the idea is very simple: a delicate hovering roof providing shelter in the middle of a beautiful Californian landscape." Looking in from the outside the idea looks anything but simple and yet the final building is a perfect representation of the minimalist aesthetic we've come to appreciate from Apple.
In other design news, OMA unveils shifting, transformable 2017 MPavilion design.