OMA Unveils Shifting, Transformable 2017 MPavilion Design
The international design firm's first work in Australia.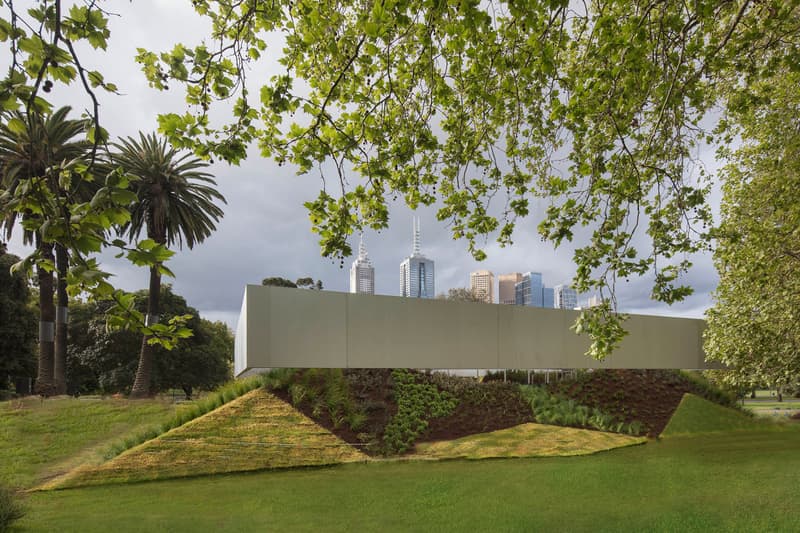 1 of 7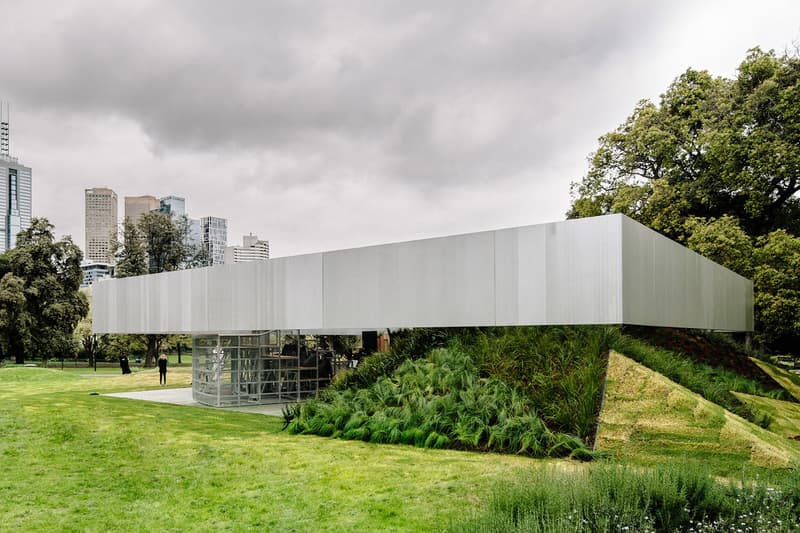 2 of 7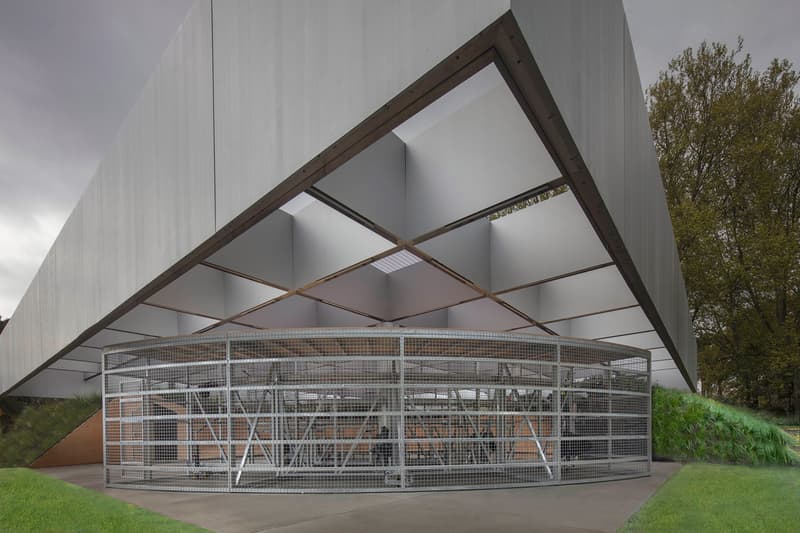 3 of 7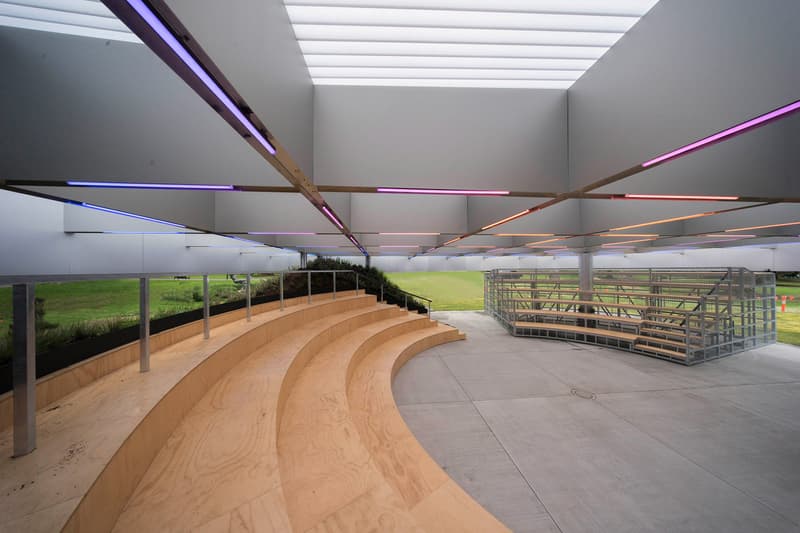 4 of 7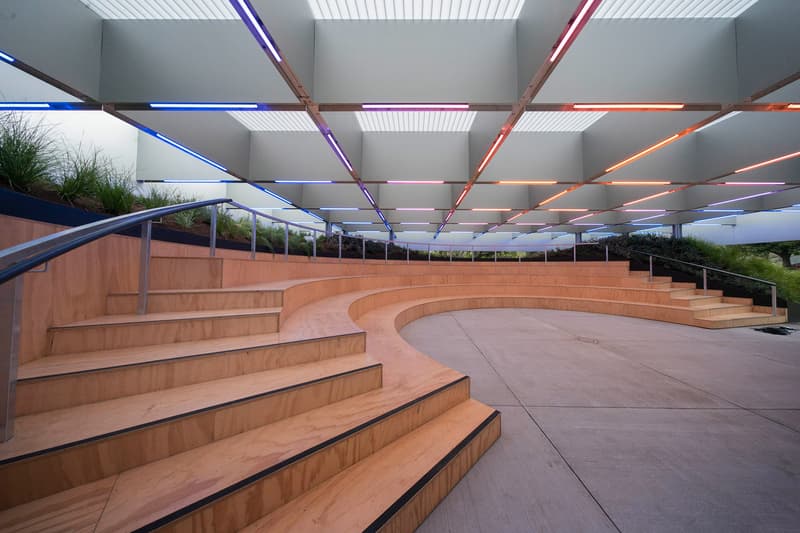 5 of 7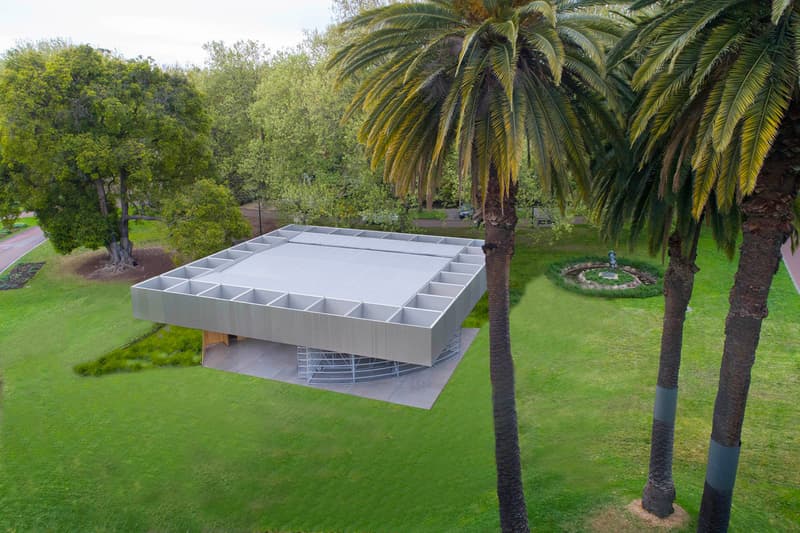 6 of 7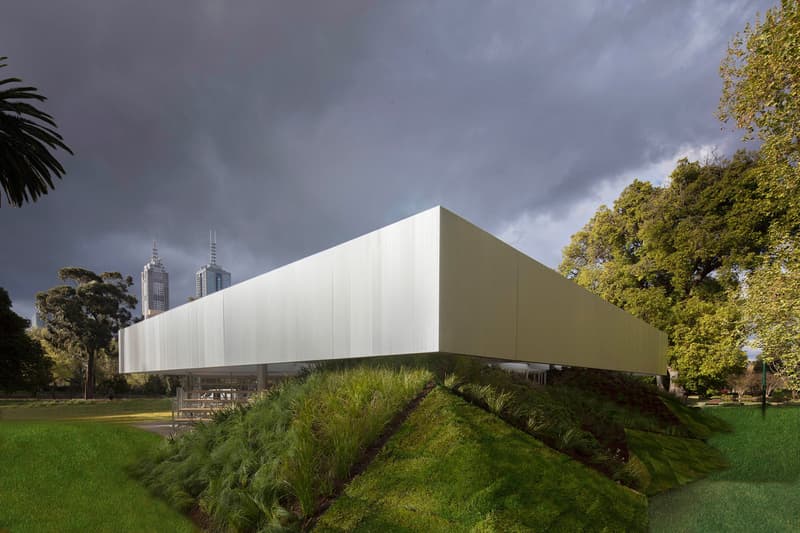 7 of 7
Rem Koolhaas' architecture studio OMA, known for its continued collaborations with Prada, has debuted its redesign of Australia's MPavilion. Ancient amphitheaters inspired the design, as they historically provided a public place for talks, concerts, and events. Unlike the immobile performance spaces of old, however, OMA's structure is dynamic; the 2017 MPavilion features two dais-like platforms, the smaller of which can rotate. Thus, a stage can become seating and the audience can become the performer, enabling hosts to imbue events with excitement. Technology in the roof of the MPavilion allows it to be reconfigured for different types of events, like creating open-air for sporting events. Despite the building's inherent mechanics, it remains grounded in the landscape surrounding it – literally, as the large immobile platform is built into the surrounding ground, complete with a dozen types of local flowers and plants.
This MPavilion project is OMA's first undertaking in Australia. Every year, the Naomi Milgrom Foundation recruits notable architects and design firms to rework a public space in Melbourne's Queen Victoria Gardens. Past designers have included Amanda Levete, winner of the Stirling Prize, and Bijoy Jain of Studio Mumbai. OMA's reworking of the MPavilion will be open from October 3-February 4, 2018, at which point it will be relocated to Melbourne's business district.