Olafur Eliasson's Design Studio Creates Technicolor Pavilion for California Winery
With colors inspired by the surrounding landscape.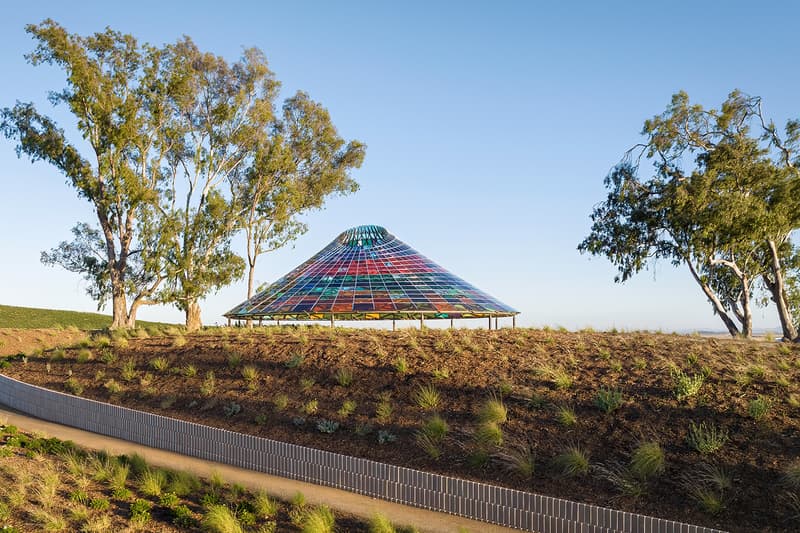 1 of 10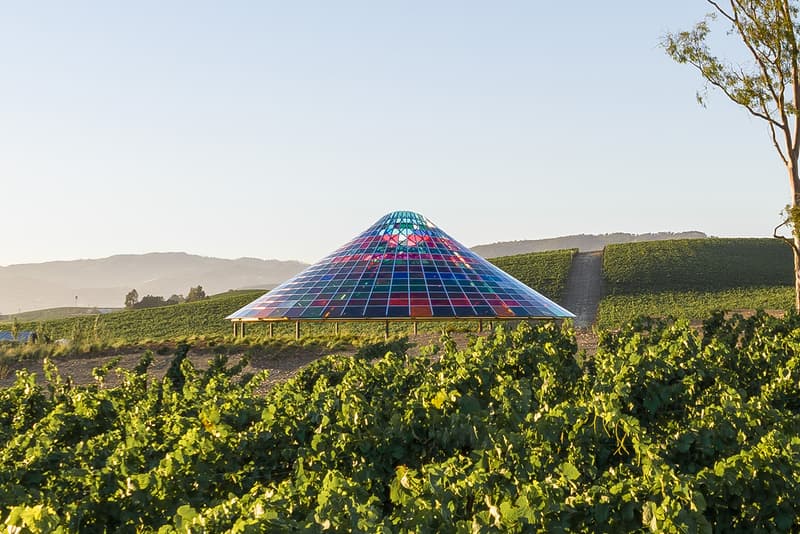 2 of 10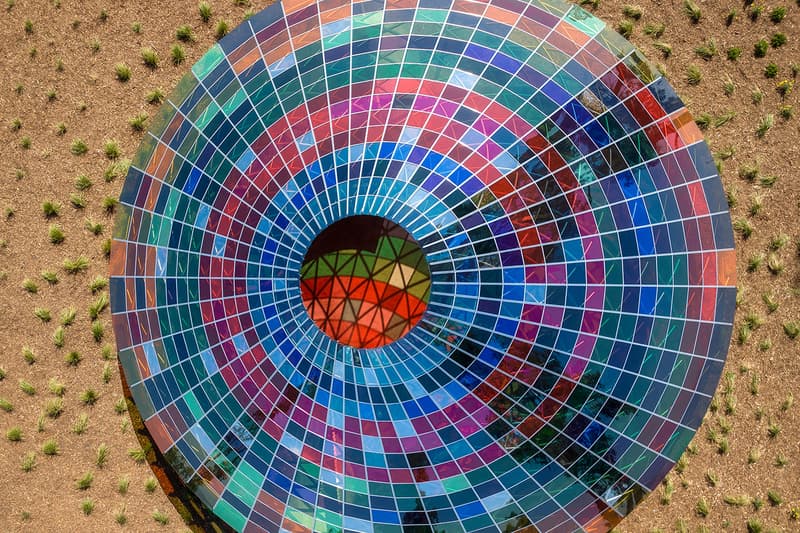 3 of 10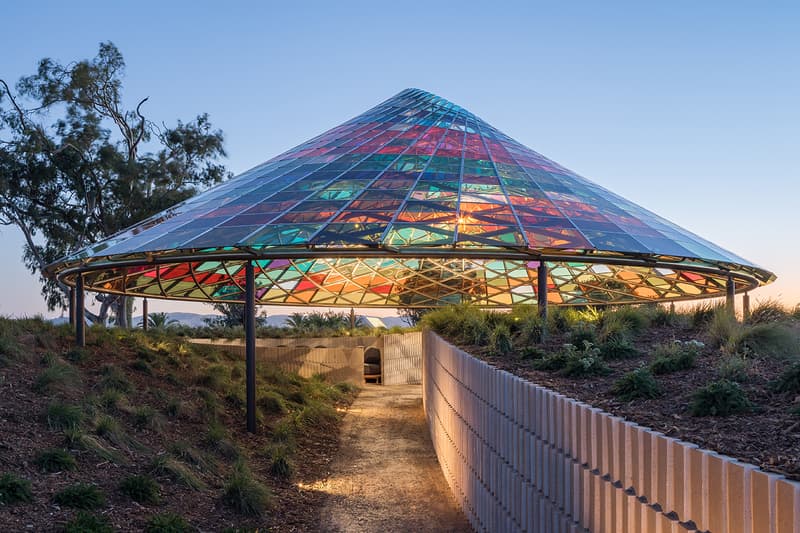 4 of 10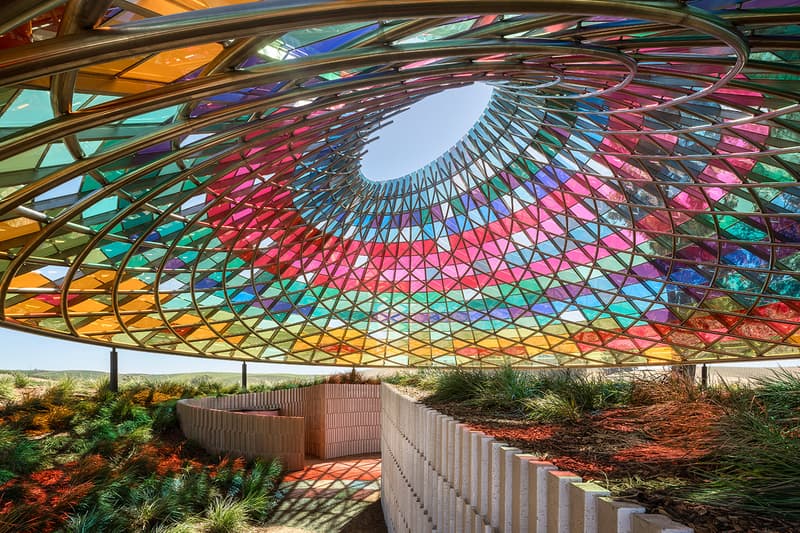 5 of 10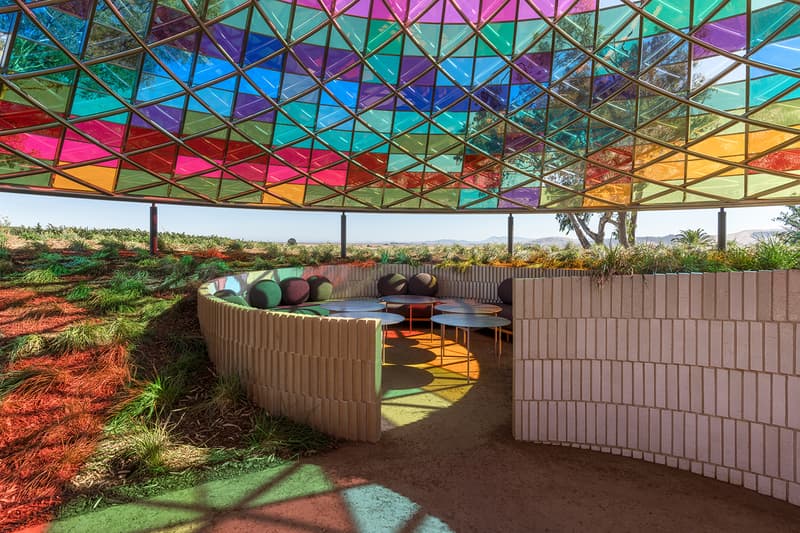 6 of 10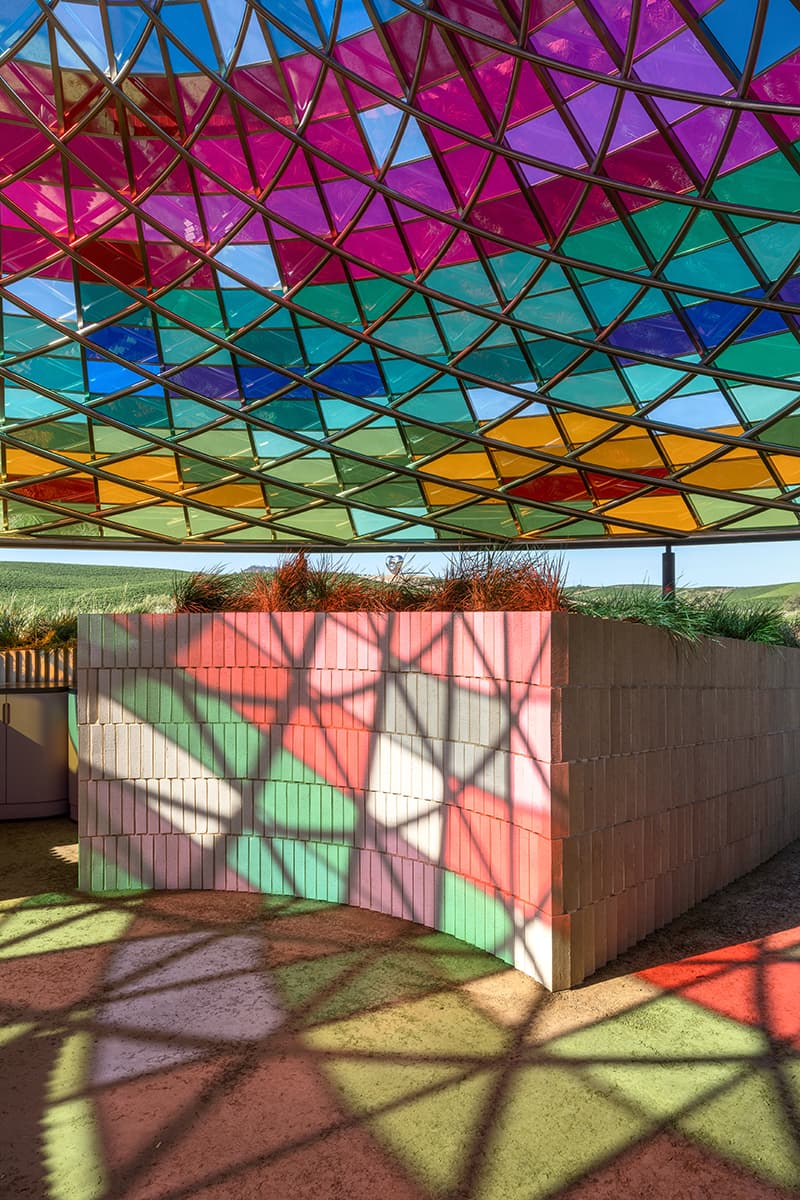 7 of 10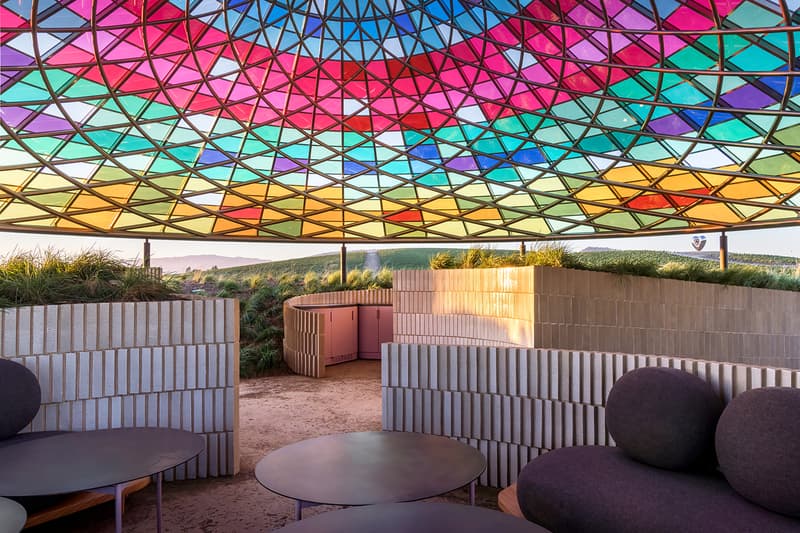 8 of 10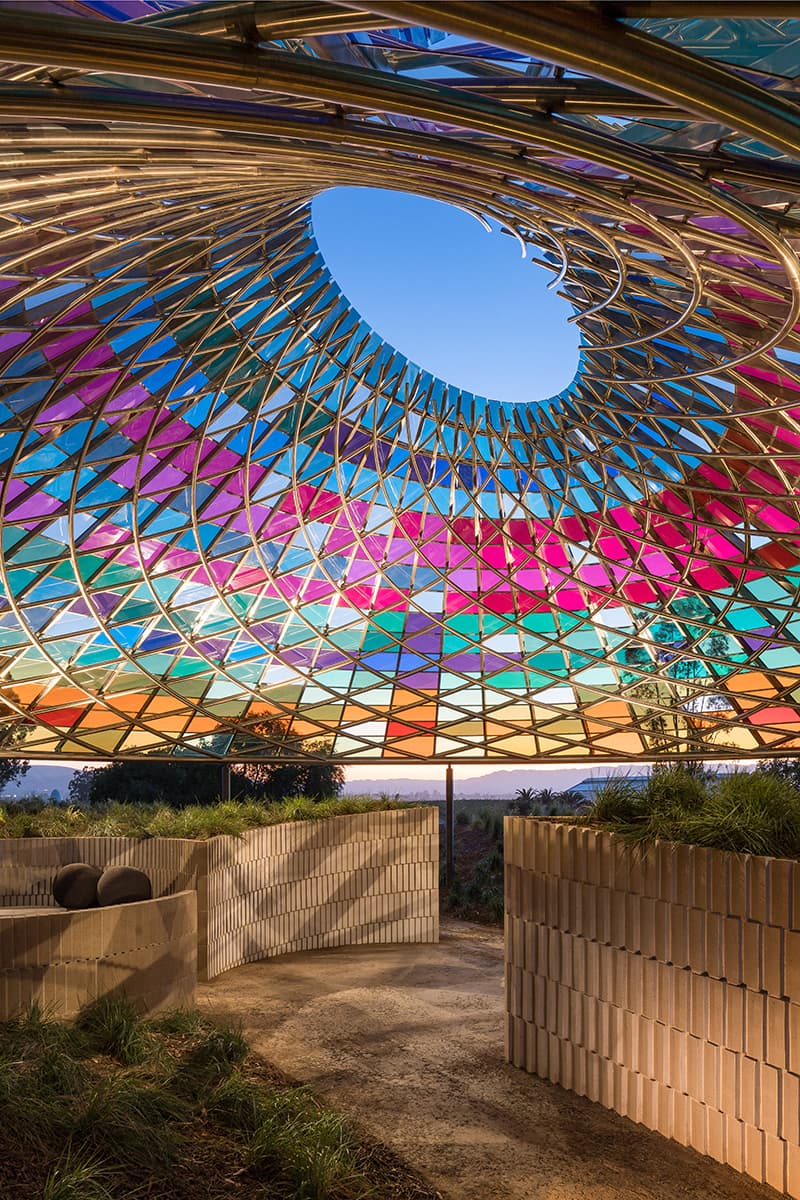 9 of 10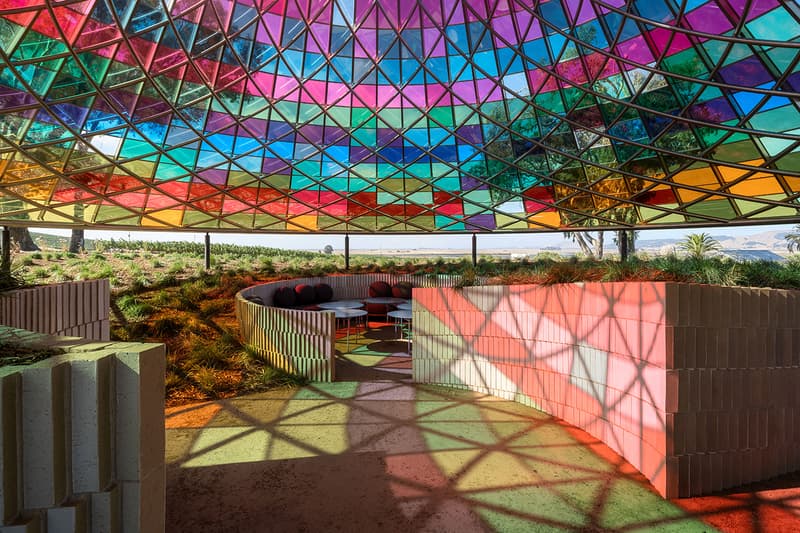 10 of 10
Studio Other Spaces, the Berlin-based office founded by artist Olafur Eliasson and architect Sebastian Behmann, has created a multicoloured conical canopy for the Donum Estate in Sonoma, California.
Named "Vertical Panorama Pavilion", the architectural intervention has seen the studio create a colorful focal point for the vast estate, and joins its existing body of over 50 site-specific sculptures. The concept is distinct of Eliasson's style and is rooted in the history of circular calendars. Its roof structure has been made from 832 glass panels each colored in a hue that represents the yearly average of weather measurements around the estate – solar radiance, wind intensity, temperature, and humidity.
Expanding on this concept, Eliasson and Behmann said:
"The specific design elements are abstractions of components taken from a vertical slice through the pavilion's location on the Estate.

The pavilion maps out the surrounding ephemera – the soil, vegetation, wind, sun, atmosphere, and rain – and incorporates these into the colorful canopy, reflecting the wine's unique signature."
The initial cue for the colors came from the surrounding landscape of the Sonoma Valley, which is just north of San Francisco and is home to hundreds of wineries and vineyards – from small family businesses to huge international operations. The Donum Estate itself – aside from its impressive art collection – is known for its production of Pinot Noir and Chardonnay. "We first walked the land in 2019 with Olafur," say Mei and Allan Warburg, owners of The Donum Estate. "The sun gave contrast to a spectrum of colors, we took a sip of our Pinot Noir, and at that moment, Vertical Panorama Pavilion was born."
The design by Studio Other Spaces will form a tasting pavilion for visitors, and joins other purpose-built "architectural experiences" on the site, including the production facility and hospitality center named Donum Home; and a white cube conservation space that houses the iconic Crouching Spider sculpture by Louise Bourgeois.
You can visit the Donum Estate for in-person wine tasting experiences by booking an appointment on the site, with prices beginning at $95 per person. In other design news, we've put together a list of 10 must-visit design hotels for your summer vacation.
Donum Estate
4500 Ramal Rd, Sonoma
CA 95476, United States