Louis Vuitton Opens Its First-Ever Men's Pop-Up Shop
LV sets up shop in the Brera district for Milan Fashion Week.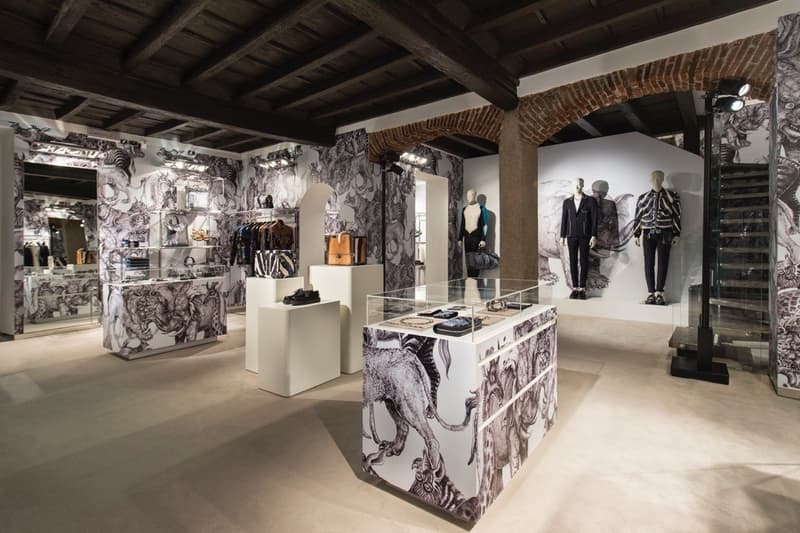 In celebration of Milan Fashion Week, Louis Vuitton has opened up its very first men's pop-up shop. Located in the Italian city's Brera district, the shop is chock full of the French label's Spring/Summer 2017 goods and not only includes menswear, but shoes, bags, watches and accessories, too. Like the Kim Jones-designed collection, the retail establishment pays homage to Africa — where Jones spent much of his childhood — and the art of the Chapman brothers, contrasting Dinos and Jake's works with the likes of an antique fireplace and coffered ceilings.
The LV pop-up will remain open through January 29.