LeBron James Confirms His First-Ever Nike Signature Is Making a Return
The "First Game" colorway is returning soon.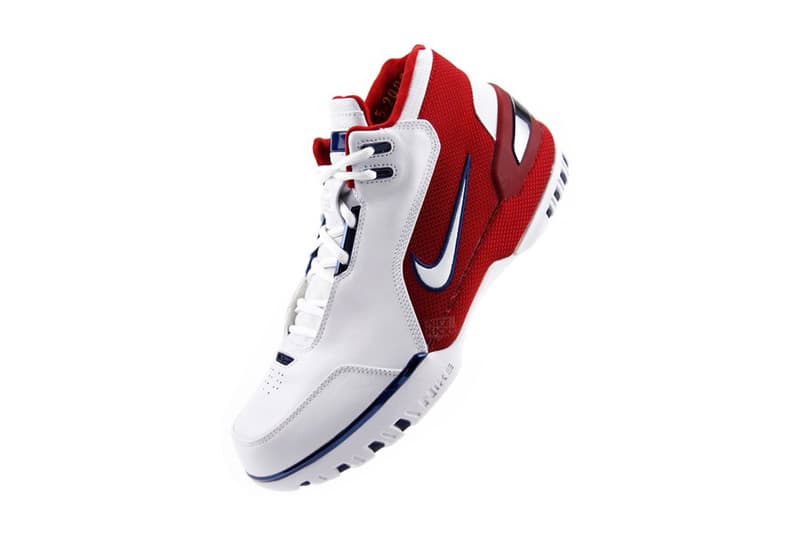 Back on October 29 of 2003, LeBron James hit the NBA hardwood for the very first time, suiting up for the Cavs and filling up the stat sheet with an impressive 25 points, nine assists, six rebounds and four steals in his debut. Sadly, it wasn't quite enough as the Cavs went down 106-92 in Sacramento, but no matter: it was immediately clear that James would more than fulfill the expectations of a number one overall draft pick and one making the jump to the league straight out of high school.
So with LeBron and the Cavs in town today to take on the Kings once again, LeBron took to UNINTERRUPTED to make a special announcement: the Air Zoom Generation — King James's very first signature Nike shoe — is indeed making a retro comeback. Confirming longstanding rumors and speculation, James showcased the kicks in their famed "First Game" colorway, reassuring viewers that they will indeed be hitting shelves very soon. Given that LeBron has recently been seen sporting a number of other past signatures as well, it seems all but a guarantee that a full-blown LeBron retro lineup is on the way.
Head on over to UNINTERRUPTED to check out the announcement.