Jeff Staple Teases the Air Max Pigeon Zero & Defines Timeless Design
The creative polymath shares the first time he met Hiroshi Fujiwara, talks past Nike collabs & more.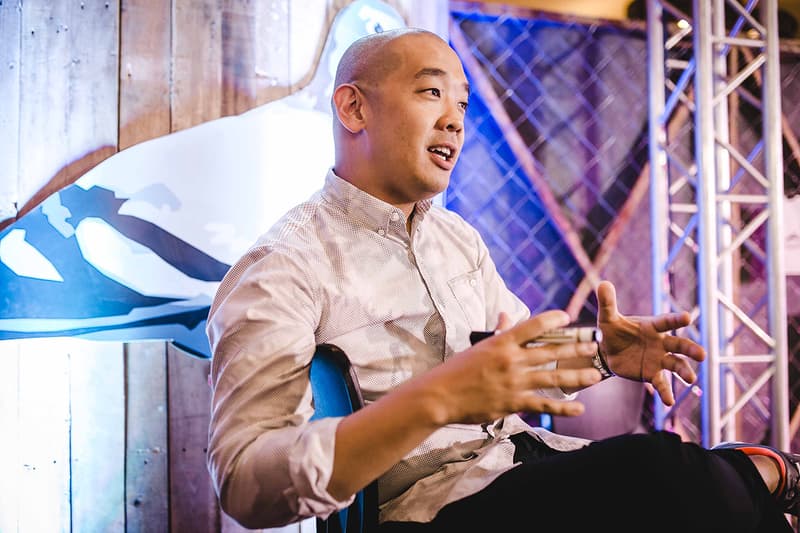 1 of 2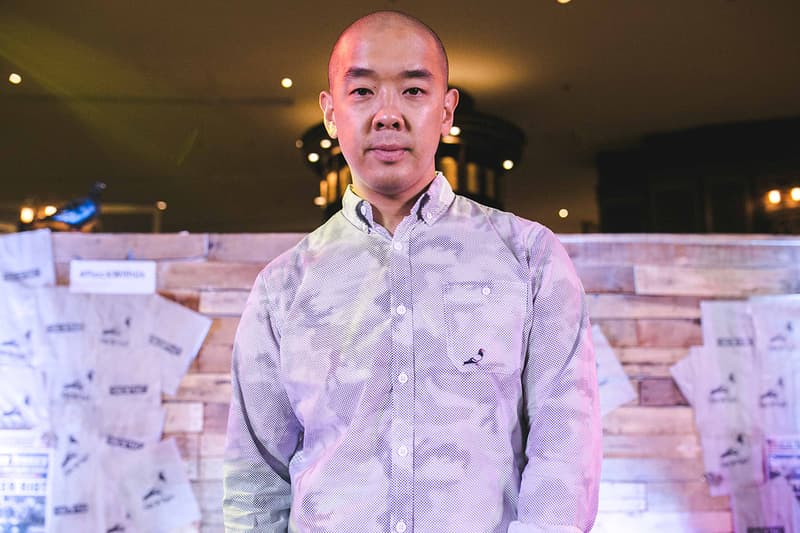 2 of 2
A man of many talents, Jeff Staple is someone who has long immersed himself deep within the sneaker/streetwear culture — spanning a frame fast closing in on two decades. A knack for fusing artistic ingenuity with a sound business acumen — a pair of traits lost on most entrepreneurs in any such genre, Jeff has forged his own fledging empire first stemming from a handmade silkscreened shirt. Walking into the SoHo Triple Five Soul branch wearing one of his own creations, he later walked out securing his very first order for 12 tees — eventually spawning that into Staple, a revolutionary streetwear brand. From there Staple Design Studios emerged, a creative consulting firm and of course the innovative multi-brand boutique/art exhibit known as Reed Space. Along the way, Jeff found himself joining forces with Rawkus Records in creating merchandise for many of its then musical acts; such as Mos Def, Common, DJ Spinna and Gangstarr amongst others. Offering much credit to the progressive hip-hop scene so prevalent in the '90s, it was his deep admiration for the urban art form that served as a prime motivating factor in driving his brand even further. Engaging with up and coming street artists seemed a natural progression as he later took on host duties for his 1-2-1 series. Having attended such events as POW! WOW!, Jeff also had the honors in talking shop with other such creatives as Kevin Lyons, HUEMAN and Steve Sweatpants.
1 of 3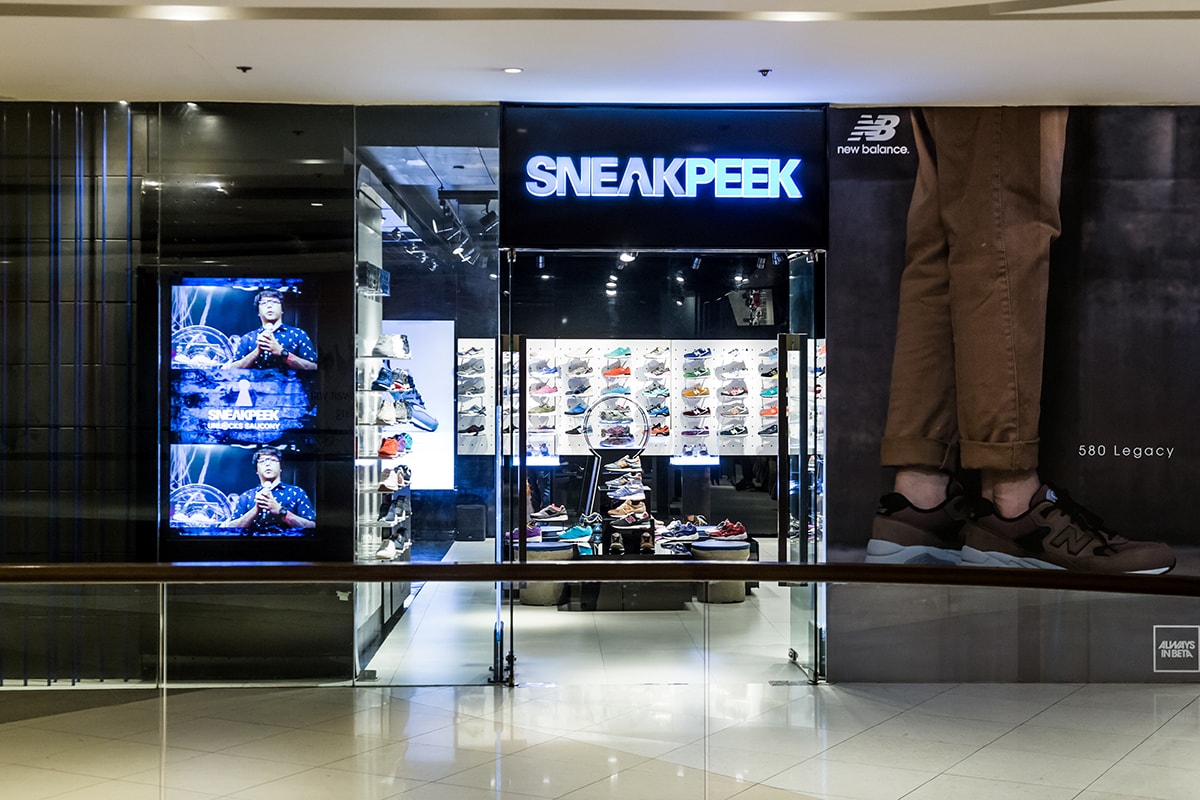 2 of 3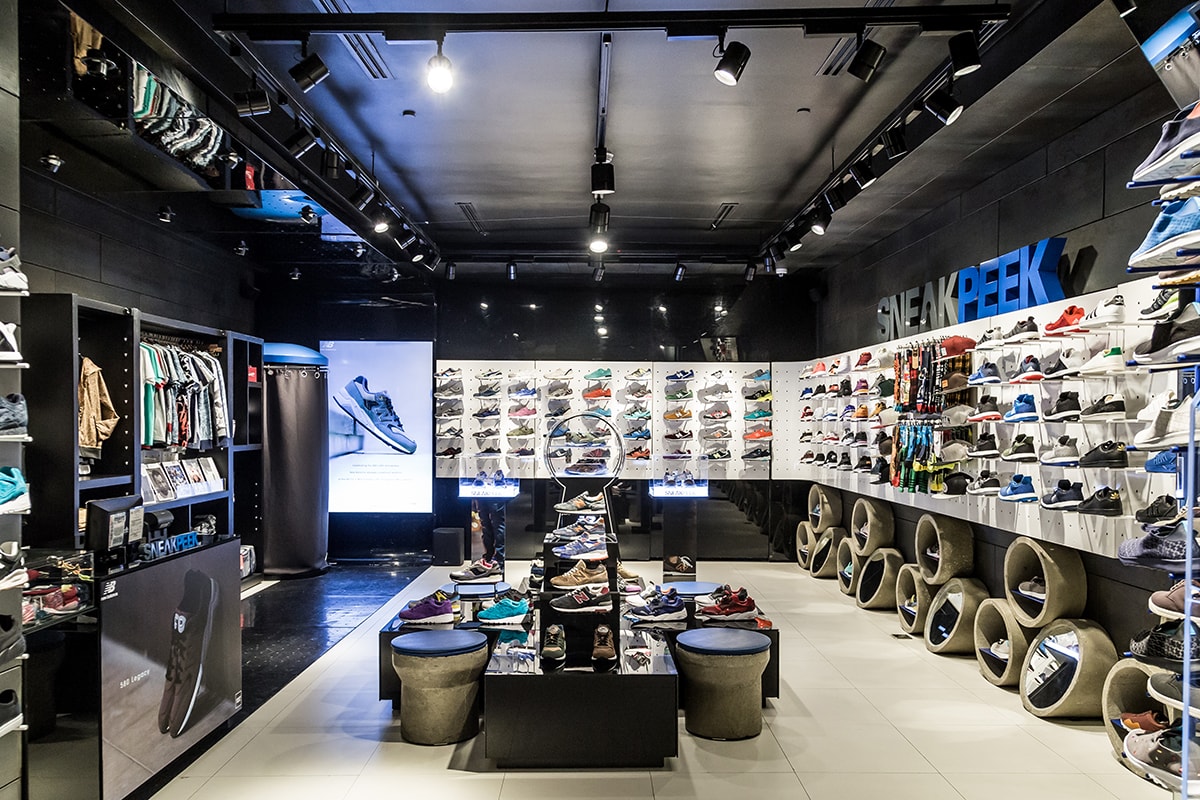 3 of 3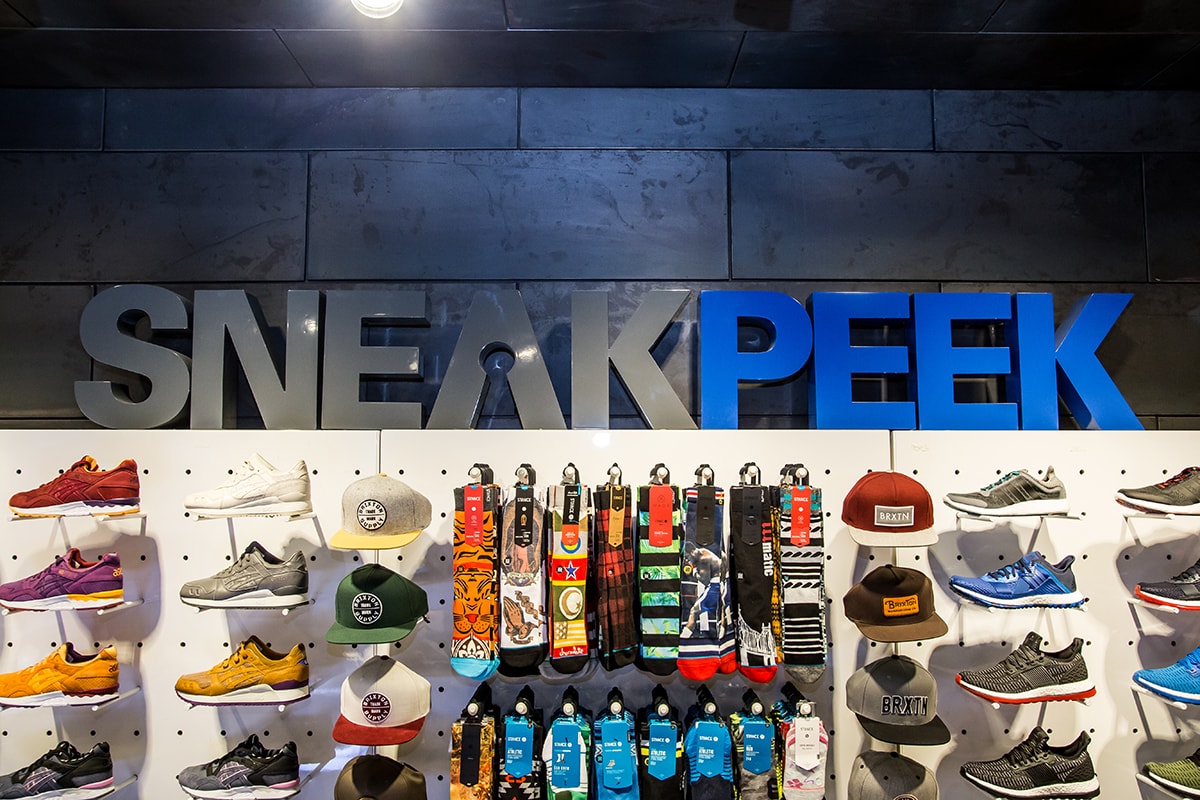 Landing on the sunny shores of Manila, Jeff aligned with SneakPeek, a leading multi-brand retailer to premier a brand new silhouette called the Nike Air Max Zero iD "Pigeon" Edition. Exclusive to the Manila-based boutique, Jeff offered 75 pairs as a gift to Manila for their overwhelming support of Staple throughout the years. Taking time to address media and fans in attendance, the man himself took to the stage to not only share his inspirational climb to the top but also divulge on how he goes about creating a menswear collection — from concept, to design, to execution all the way to delivery.
1 of 7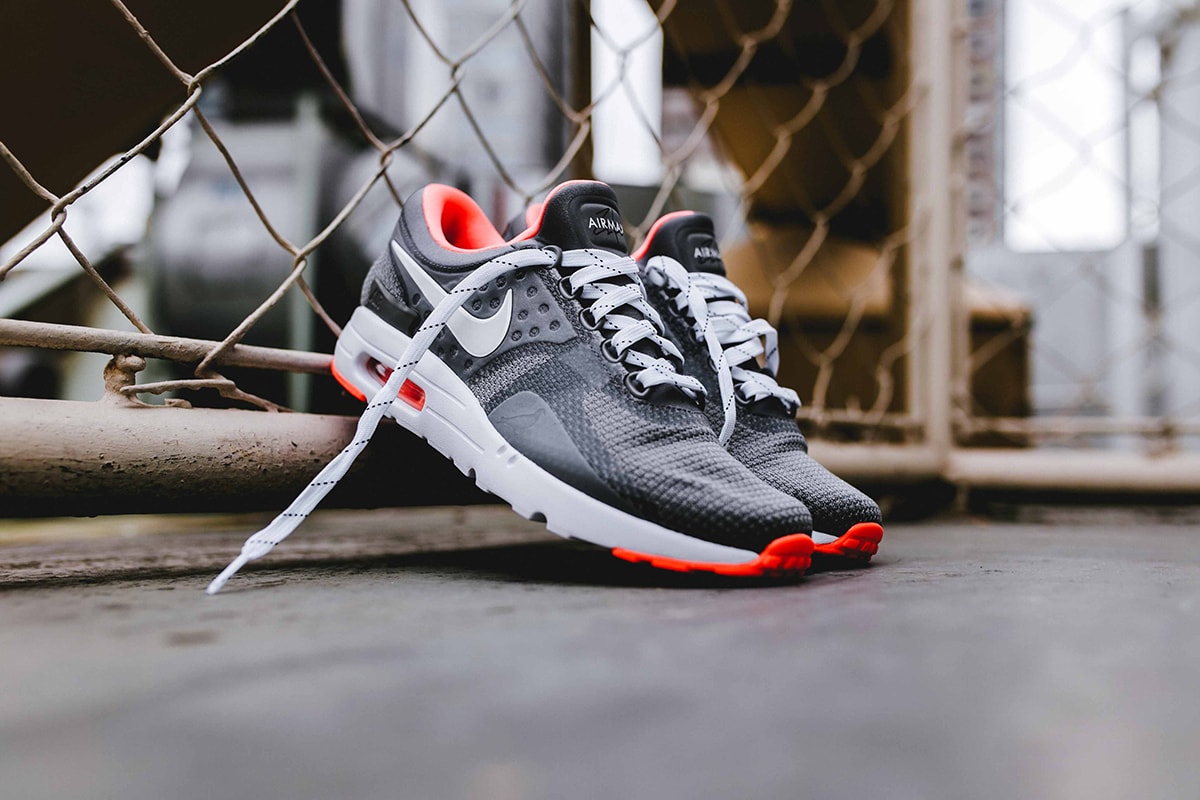 2 of 7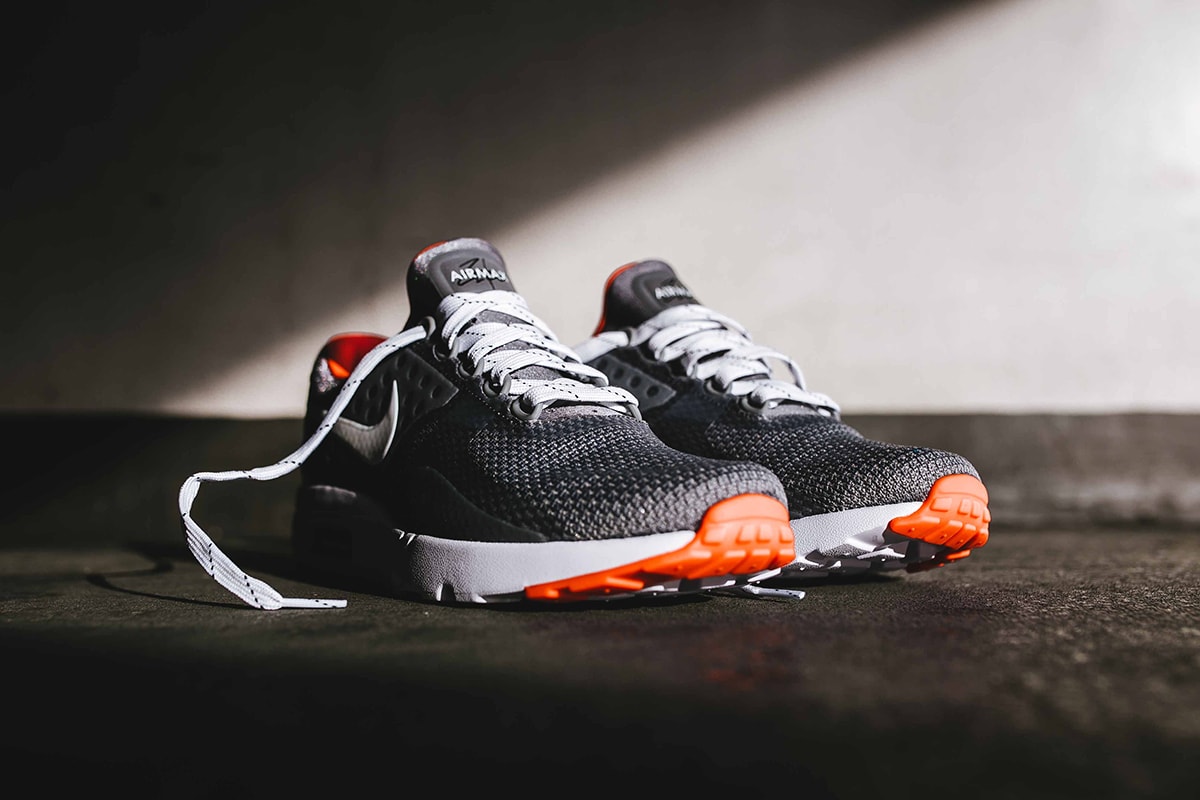 3 of 7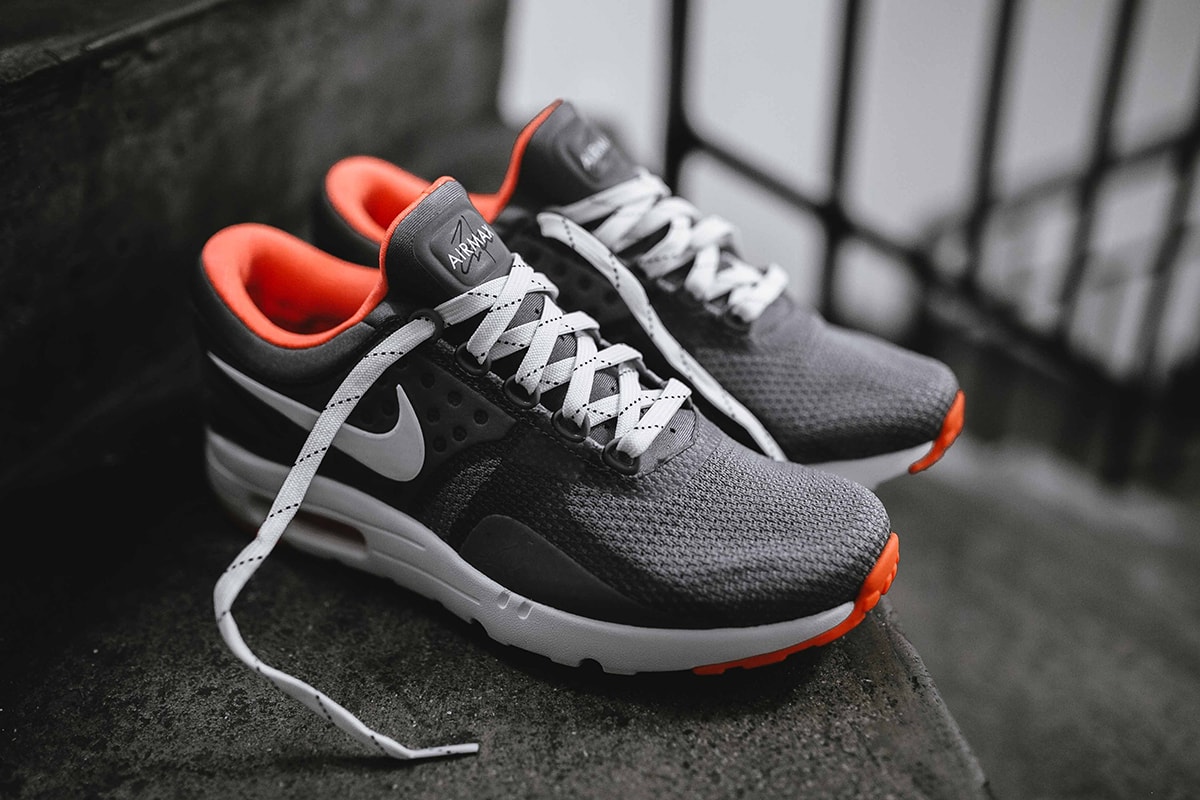 4 of 7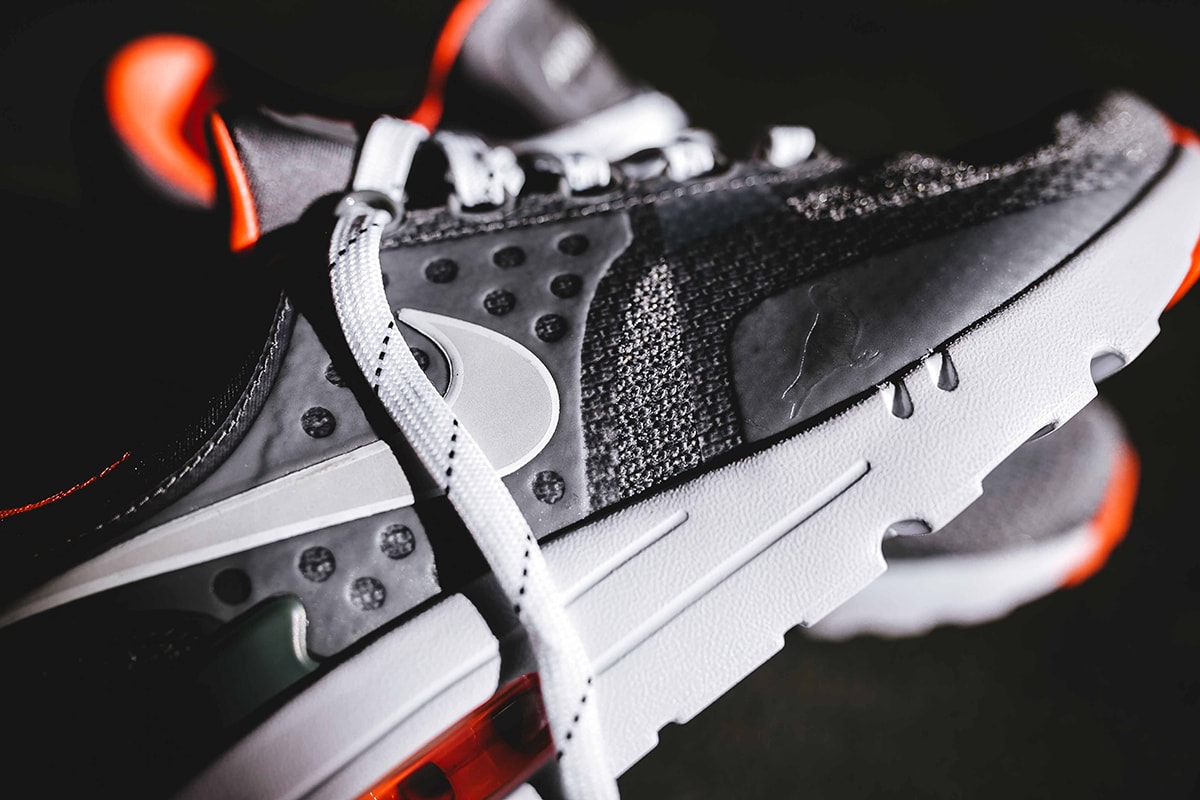 5 of 7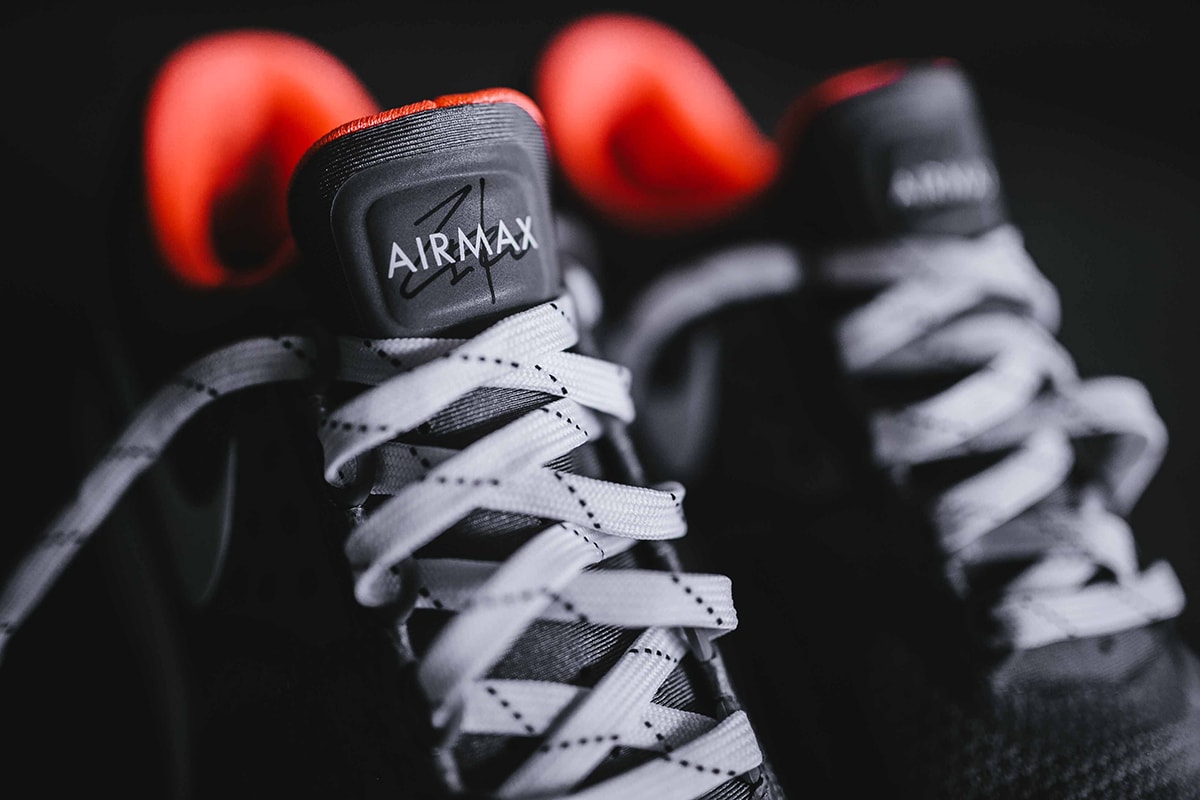 6 of 7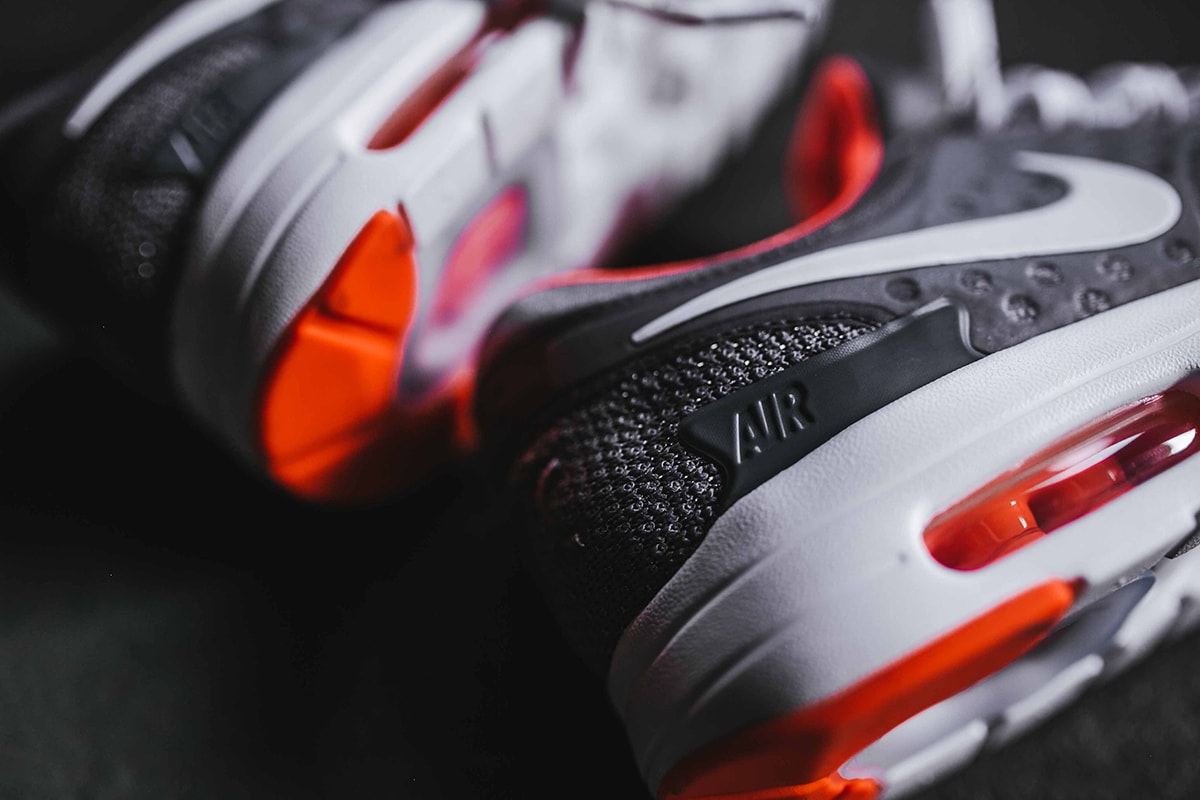 7 of 7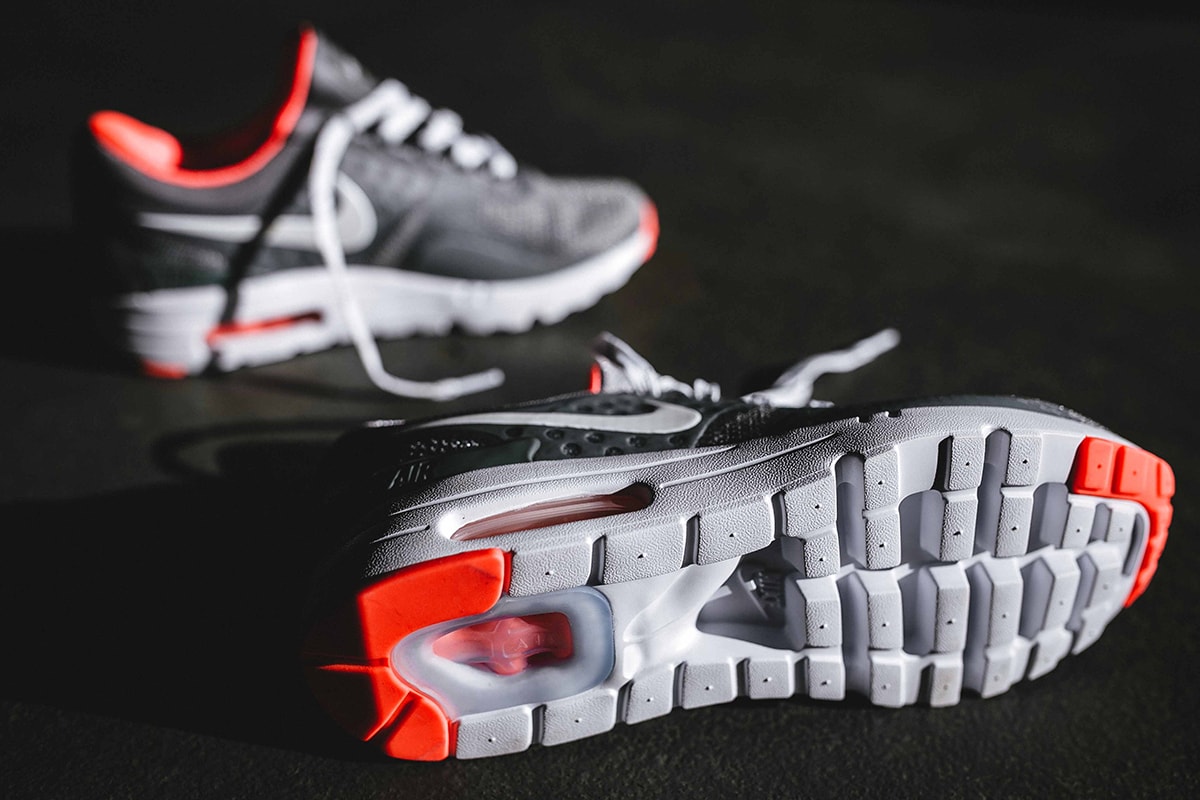 Taking a moment out of his jam packed schedule, Jeff graciously agreed to sit down in this, our exclusive one-on-one interview.
Before the Nike Pigeon Dunk SB even dropped back in '05 you had already linked up with Nike on other projects. How did your relationship with them first come about?
That was like my 7th or 8th collaboration. I had met Nike in '98. I was art director of The Fader magazine at the time while also writing some articles on occasion. I pitched them the idea of covering Nike Japan. They used to have this thing called co.jp, that was there site. They were coming up with unique stuff, very dope, very limited. They launched the Prestos first and Alpha series. Very cool creations but very hard to get here. I wanted to interview Nike Japan about why they were doing it in this way. Keep in mind that this was so pre sneaker culture everything. I wanted to find out why they were producing sneakers in such limited quantities, if you can even believe that was even a storyline now. That's how groundbreaking it was. So, The Fader publishers said go for it, get that story. So I flew out to Japan, dug my way around and met the one guy at co.jp who would decide "Ok I'm gonna make a shoe of 30 pieces and sell them to this guy named atmos." That's it, that's how organic it was. So I interviewed him and he was like "we don't know what we're doing, the reason why we don't make that much is because we think we're gonna fuck up and no one is going to like the shit that we're making." So in reality, they weren't trying to be cool, they were kind of scared in a way. After the interview I met this guy Marcus, I'll never forget him and he was like "So you design The Fader magazine, you have your own clothing line, you're a designer and you're a sneaker head? I was like yeah and he was like we have to work together. I said hell yeah. He said "Cool, I'll make the intros and we'll get you out to Beaverton and let's get working together." So I get to Beaverton and they introduce me to Tinker Hatfield. So I was at Tinker's table in the innovation kitchen. They were very cool and asked, "How do we make sneakers that you will like, how do we make sneakers that your friends will like? Help us."
Those Pigeon Dunk SB's really set off a bit of commotion with the riots that went down at Reed Space and had people looking at the sneakers and the culture in general. What sneakers growing up as a kid had that same kind of impact on you?
There really was no influencer collaboration outside of athletes at the time and I know this because that same trip to Japan was also the first time I met Hiroshi Fujiwara. Back then I had no idea who Hiroshi was and the Nike dude was like you have to interview Hiroshi because he is the godfather of this whole shit. They had already done some collaborations with fragment. I think it was the Terra Humara Huarache. I didn't know about it, I didn't want it, I didn't even know it existed. Funny story, I also remember when I was trying to get a photographer in Japan to shoot Hiroshi with me, everyone was too scared, I couldn't find anyone. But, because Hiroshi was one of the oldest Nike collaborators outside of athletics, I'm pretty sure there was nobody before him. So prior to him, some of the things that were inspiring to me were the athletic collaborations like the Agassi's, the Bo Jackson's and the John McEnroe's. I wanted to make something as timeless as that. You don't decide what is timeless. I mean, I wanted it to be but there was no way I could see 15 years later people would still be talking about it.
What's the inspiration behind Air Max Pigeon Zero's?
I'm not even gonna front and get deep with this. The inspiration was, let's do another Pigeon this time for Manila only. I knew we were gonna do this event, so I wanted to offer a gift to the Philippines, something exclusive just for them. I've done Nike ID's and I'm flabbergasted that people are reselling them for so much. The last one we did was the Hyperfuse ID and they are going for over $1000 USD. It's crazy, I'm like you can make one yourself. I know that there is no laser pigeon and no box, but you can still make your own pair. I think people are imagining me making it at ID headquarters and packaging it myself, because I can't think of any other reason why you wouldn't just make it yourself. So to me it's more like a social experiment on branding opposed to me really selling shoes. It's almost like what does this colorway really mean to you? I love when other brands try and do this colorway and the internet calls them out on it and says, that's the Jeff Staple's. I mean it's not Tiffany Blue or anything like that. It's grey, pink and white. Somehow this has become out trademark. And so the inspiration for this Nike Air Max Zero is just an extension of the pigeon brand. Really a gift of appreciation for Manila.
What leadership trait do you find most new startup brands lack nowadays?
Long term vision I think. Everyone trying to establish their own brand has a different backstory. I could tell that a lot of the kids with these newer brands don't think ahead generationally. They tend to think of their next post or how they intend to get something specific trending. Coming up, I never once thought like that. I was more in the mind frame of how are my grandchildren going to live off this. You can tell the way I named my company, the brand, the mascot. It's all orchestrated to live long term. It does get harder and harder as you move forward though. Other forces in society are urging you to be what's hot, fast and now. When you operate hot, fast and now it deters you from long term vision and I feel like as the founder of this company, that is right now one of my top priorities. Everyone tends to think in the now. What's the next hype thing, whats the next post, what's the next event, but my job is to think the other way. How do we extend our reach and and grow the brand?