Here Are the Best Mismatched Split Panel Tops
The edgy trend that's taking over streetwear and high fashion.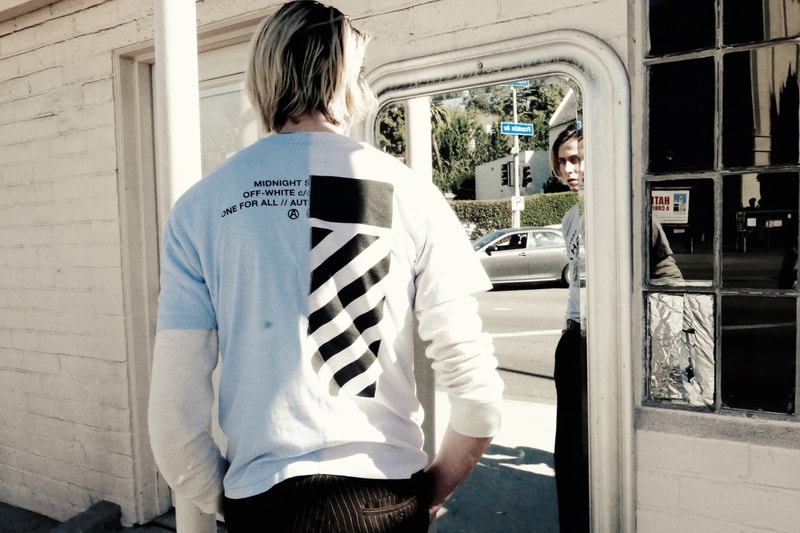 Offering a subtle but edgy look, these mismatched split panel tops have been popping up left and right from a range of brands. Best known through a collaboration between Midnight Studios and OFF-WHITE, these two brands offered a full collection that was quite literally a mash-up of their aesthetics. A range of tops were made by sewing together two different shirts, right up the middle. Other cult-favorite offerings such as artist Kostas Seremetis has been offering mismatched split tops with unaligned hems of band, brand and artist T-shirts. These recognizable graphics and images forcibly thrown together has won over many fans for its effortless, subversive, almost punk look. Here are some of the best split panel tops available to buy now, from a range of high fashion to streetwear brands, such as Givenchy, thisisneverthat, Palm Angels and more.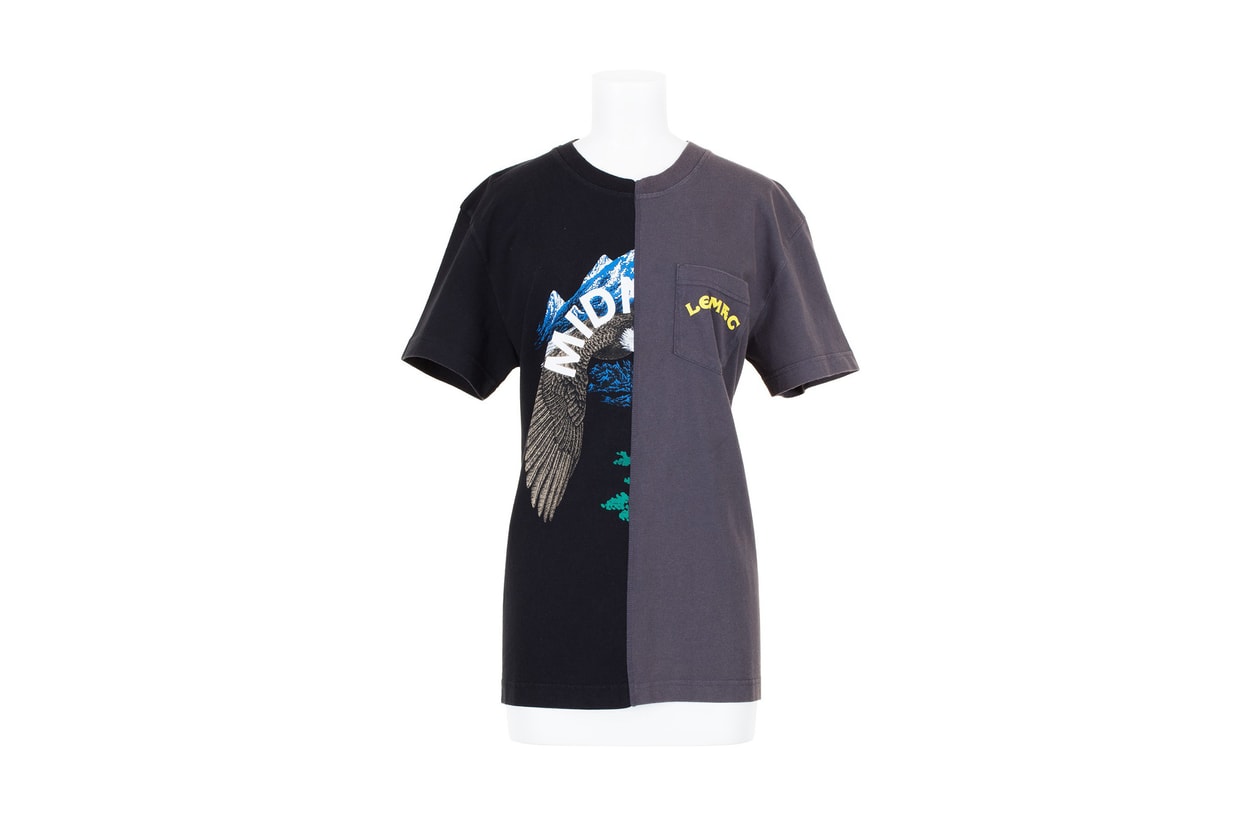 Shane Gonzales' Midnight Studios teams up with Virgil Abloh's OFF-WHTIE on a capsule collection literally fusing the two brands together. This T-shirt features a black Midnight Studios logo and a purple T-shirt with a pocket.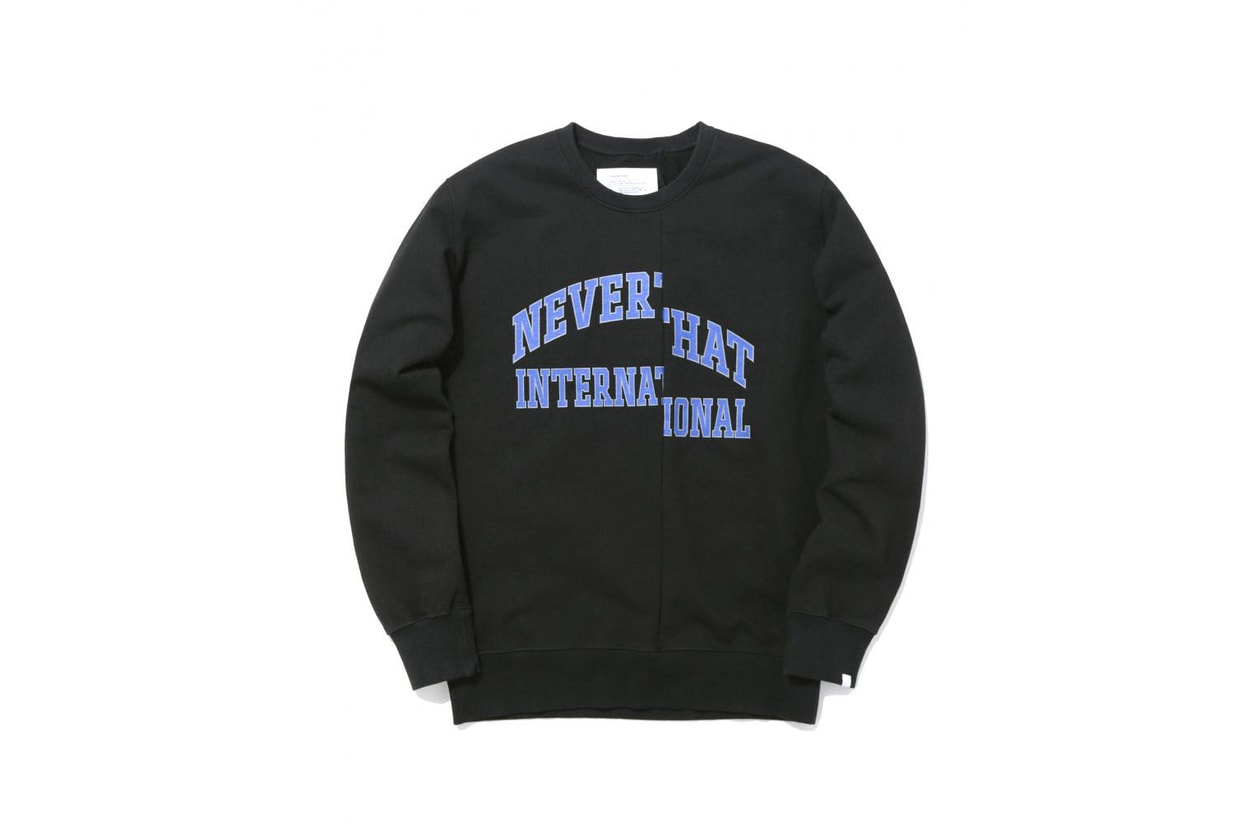 South Korean label thisisneverthat translates its athletic sportswear aesthetic into this trend with a simple black sweatshirt that features a mismatched logo.
Bangkok-based brand drycleanonly creates custom one-off pieces. This particular piece features mismatched hems courtesy of half of a Godsmack T-shirt, an American rock band.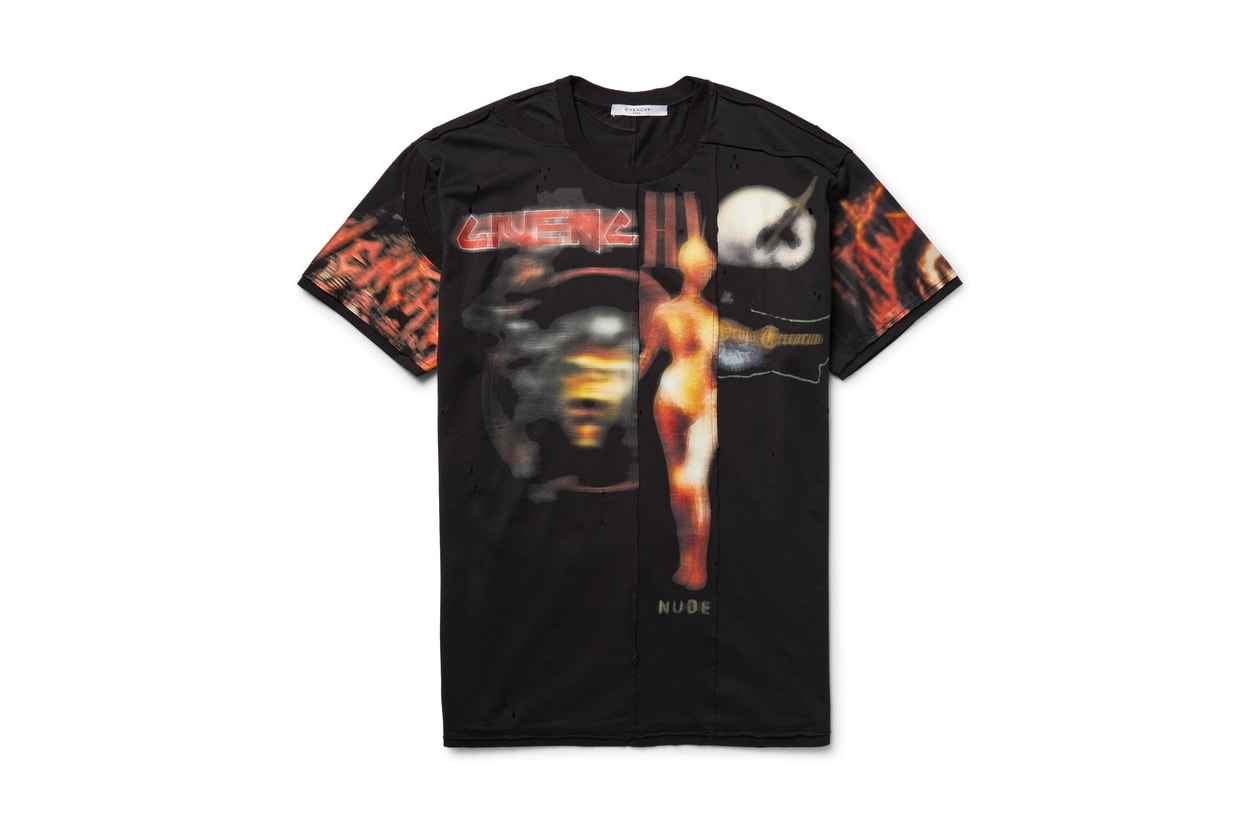 Givenchy's mismatched T-shirt is by far the most expensive from this round up. This Fall 2016 piece features South African photographer Mr Frank Marshall's portrayal of the heavy metal subculture in Botswana.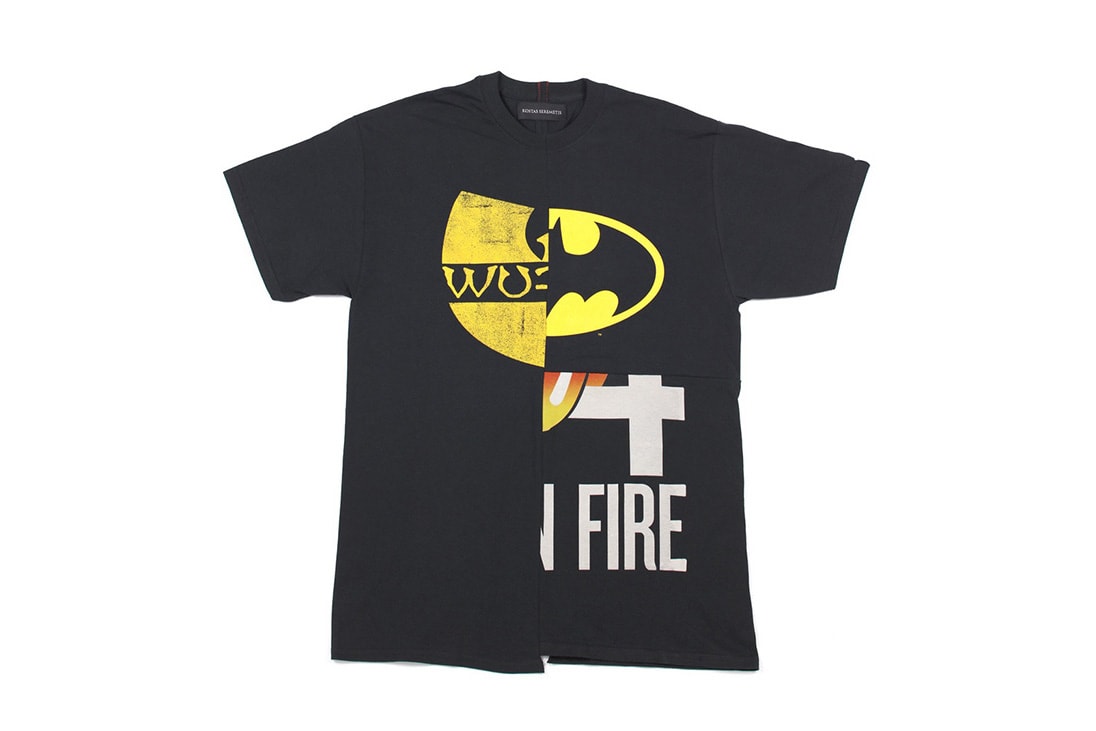 Kostas Seremetis is an American Greek artist who began sourcing hundreds of graphic T-shirts, cutting them up and them sewing them back up. Each piece is one-of-one.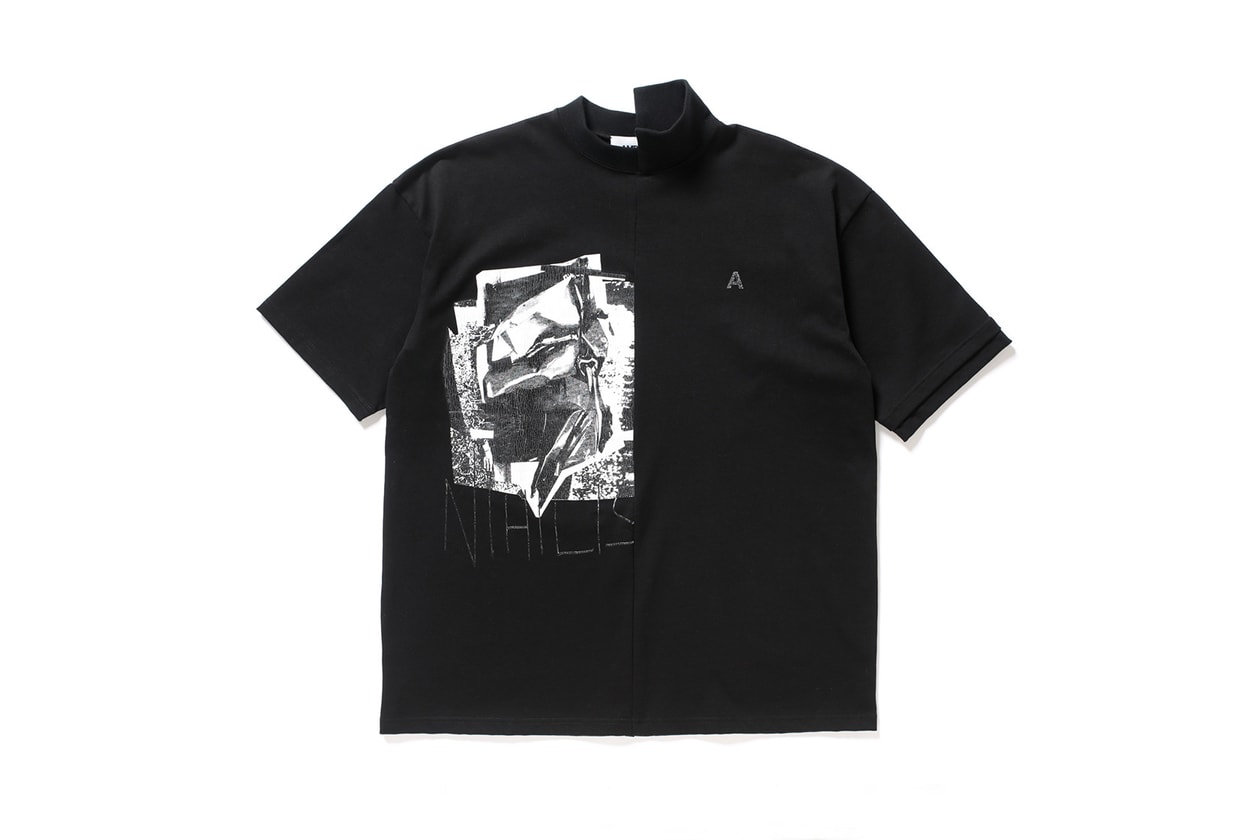 This Ambush Design top mixes a polo shirt with a graphic T-shirt. The polo shirt boasts a simple "A" branding, which contrasts greatly with the bold graphic T-shirt.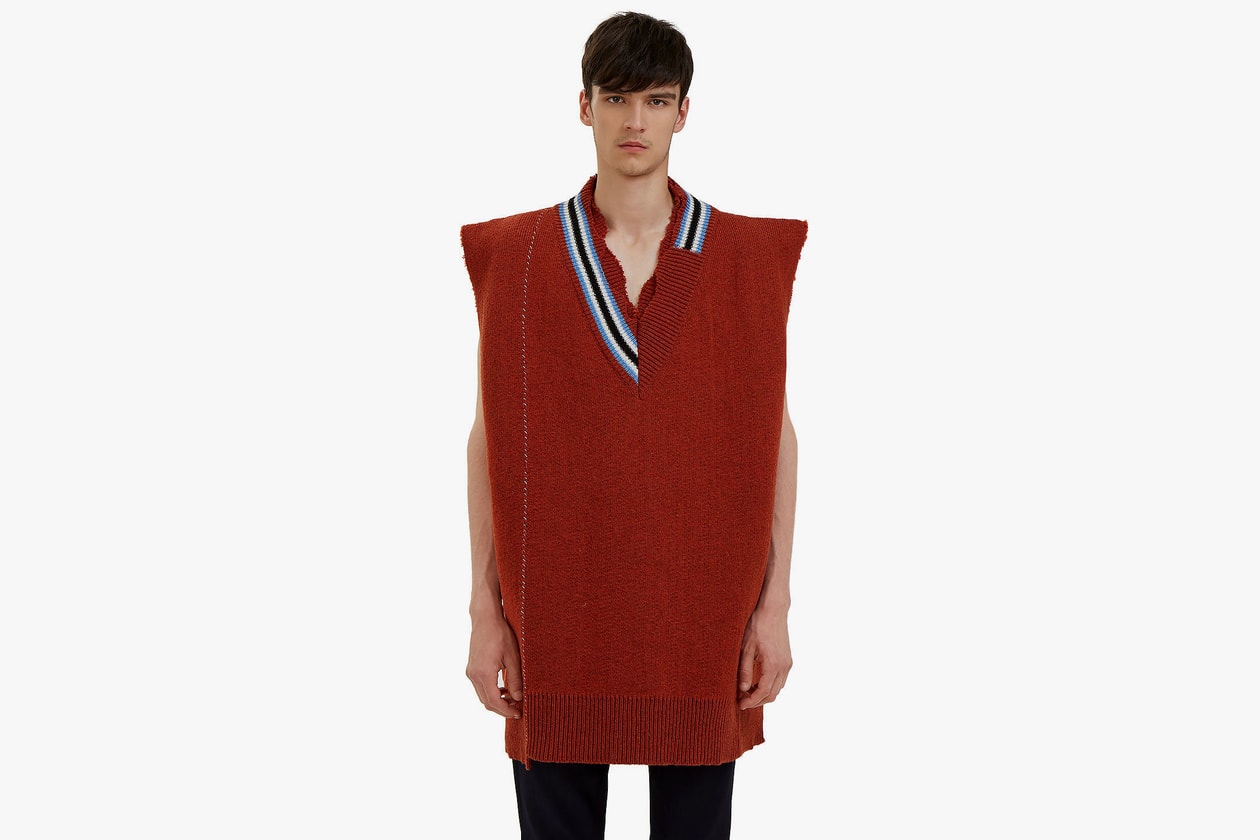 Raf Simons' Fall/Winter 2016 collection was inspired by varsity collegiate looks, and featured a heavy showing of oversized silhouettes. This particular piece features mismatched collars.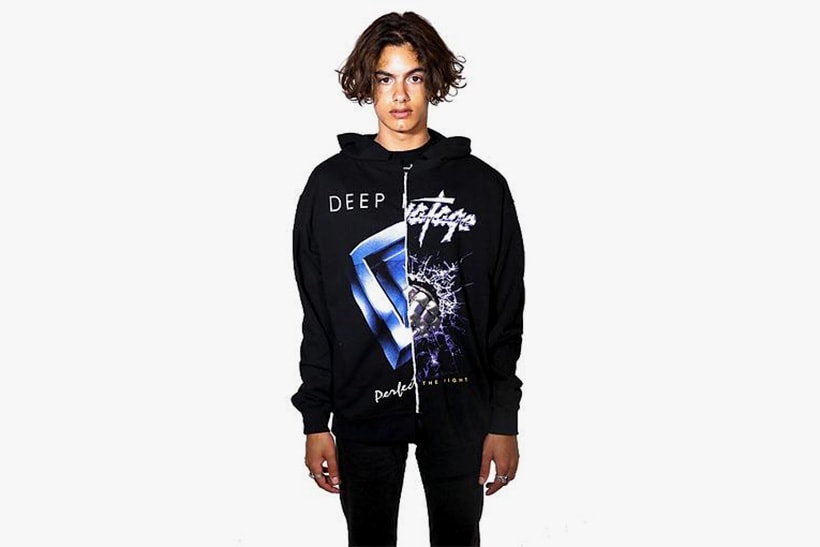 1/2 Archive offers a mismatched hooded sweater, putting together English rock band Deep Purple's
Perfect Strangers
artwork with American heavy metal band Savantage's
Power Of The Night
artwork.
Palm Angels is a Los Angeles-based brand founded by Moncler art director Francesco Ragazzi, offering unisex pieces. This particular style features a colorblocked black Exoangels sweatshirt with a gray Palm Angels piece.
This piece comes from COMME DES GARÇONS' more casual Shirt line. While this piece is not necessarily a mismatched top, it features various horizontal panels in gray black and white.