Take a Closer Look at Noah's New 2016 Fall/Winter Collection In Its NoLita Flagship
Brendon Babenzien also speaks on the inspirations and ideas behind this season's collection.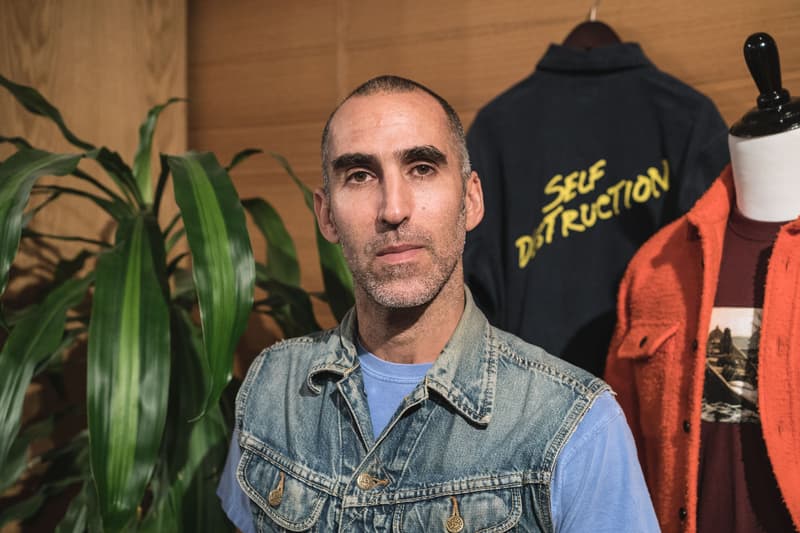 1 of 18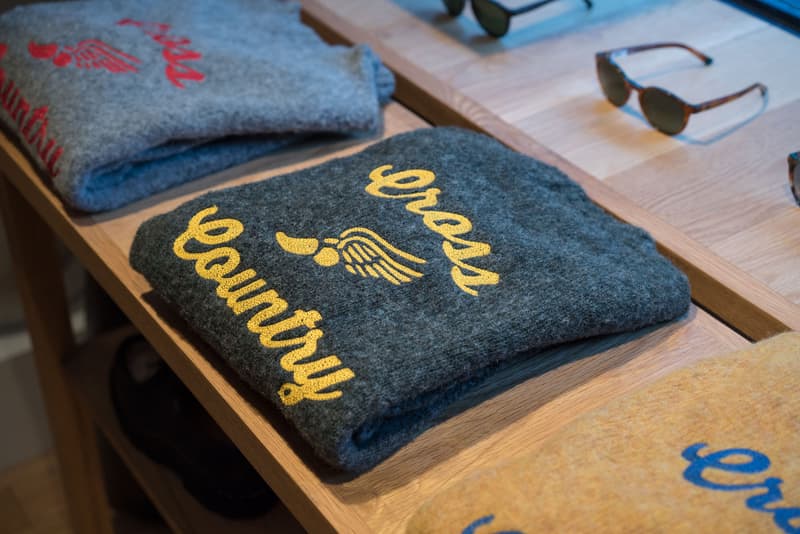 2 of 18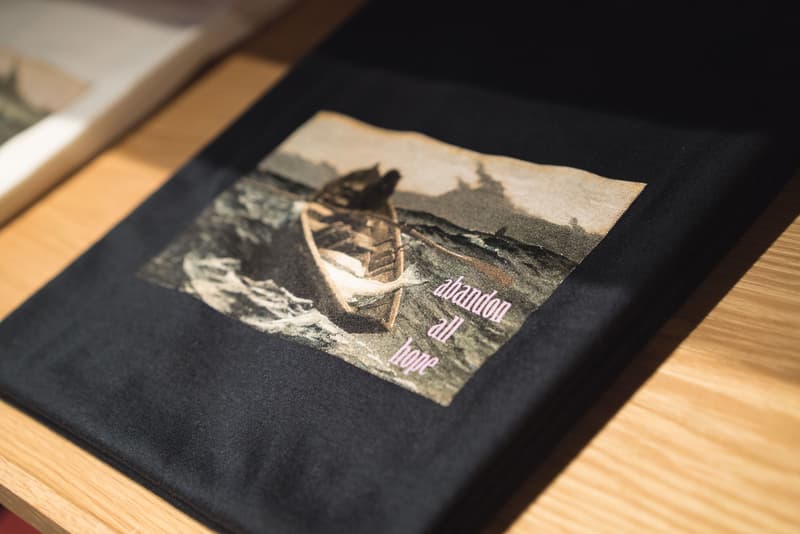 3 of 18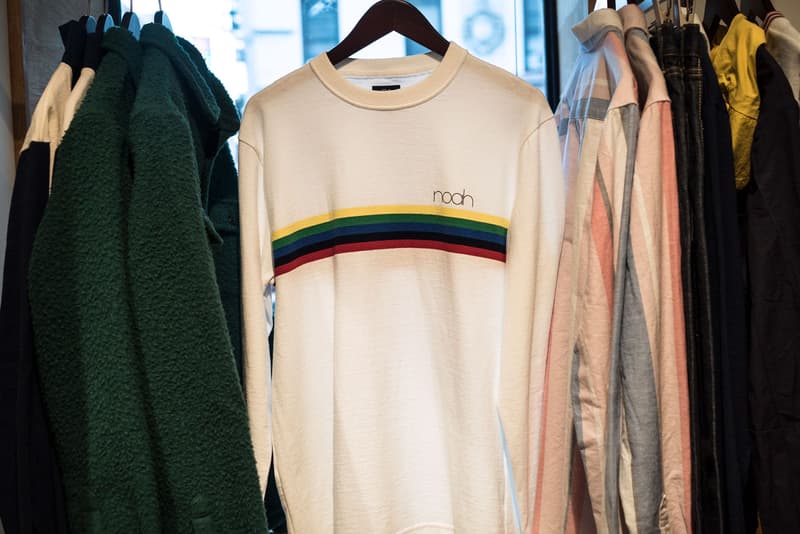 4 of 18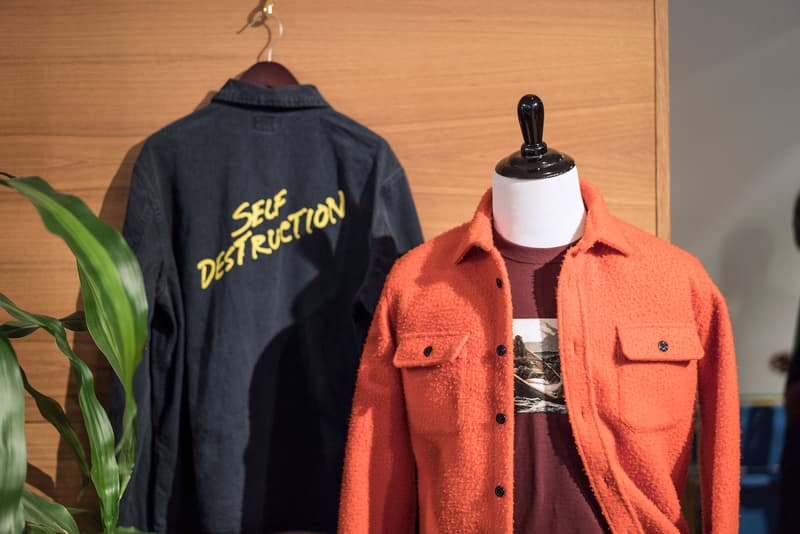 5 of 18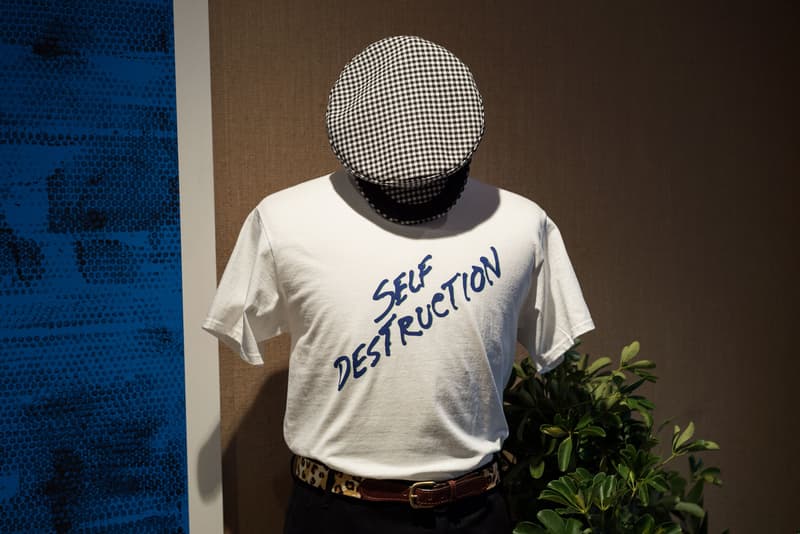 6 of 18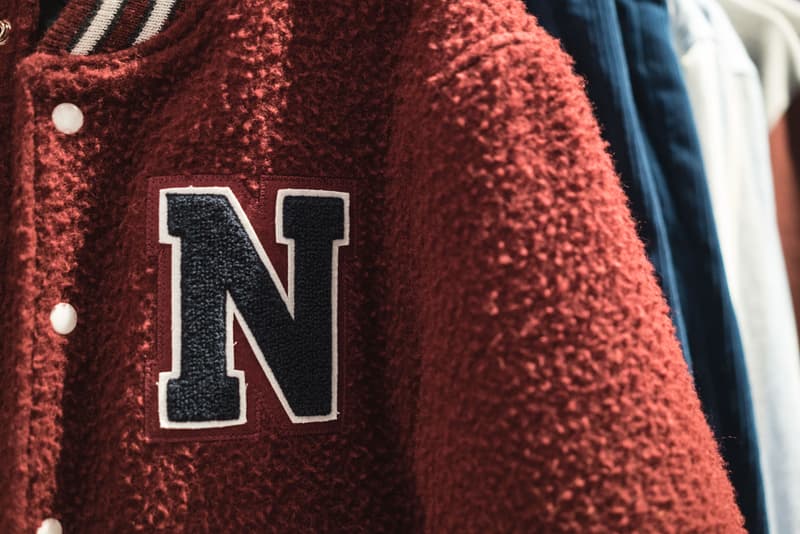 7 of 18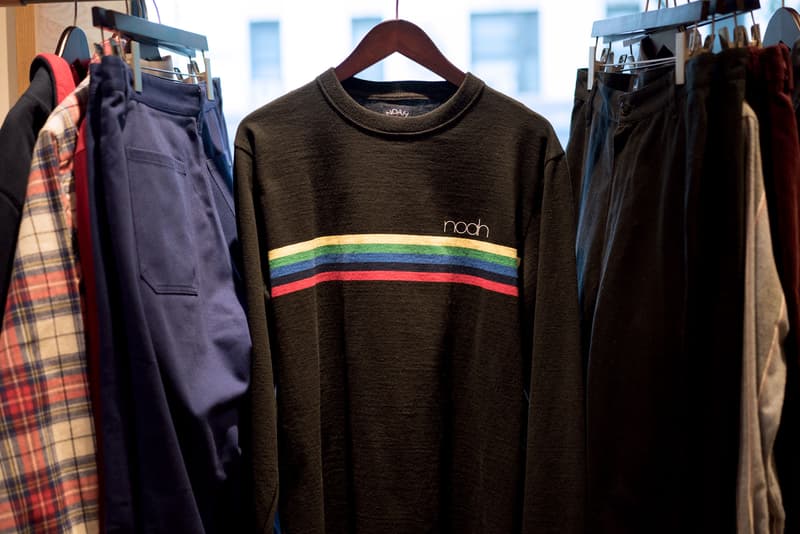 8 of 18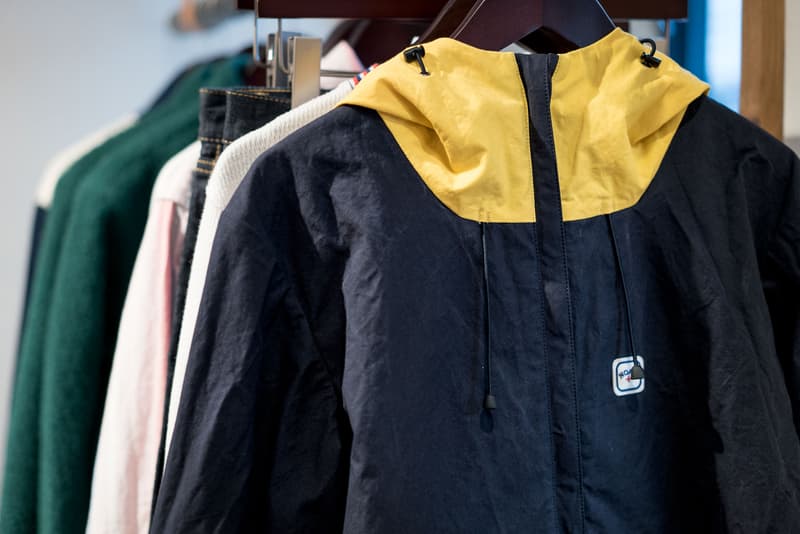 9 of 18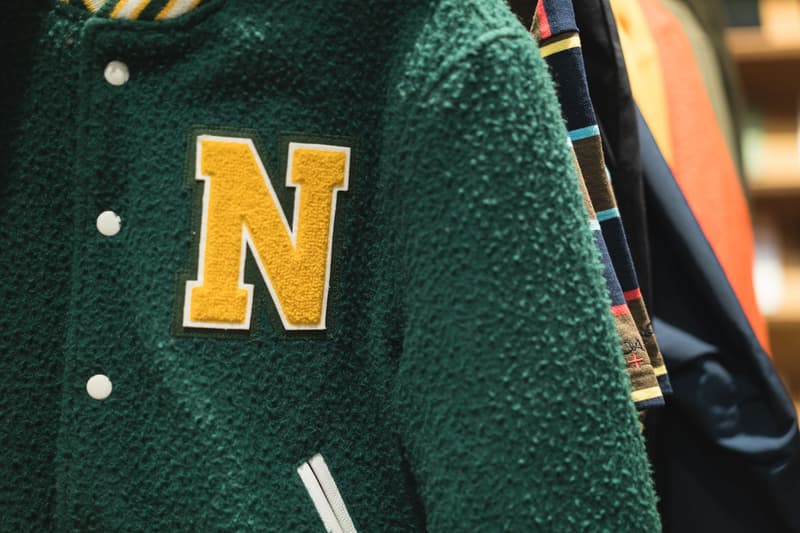 10 of 18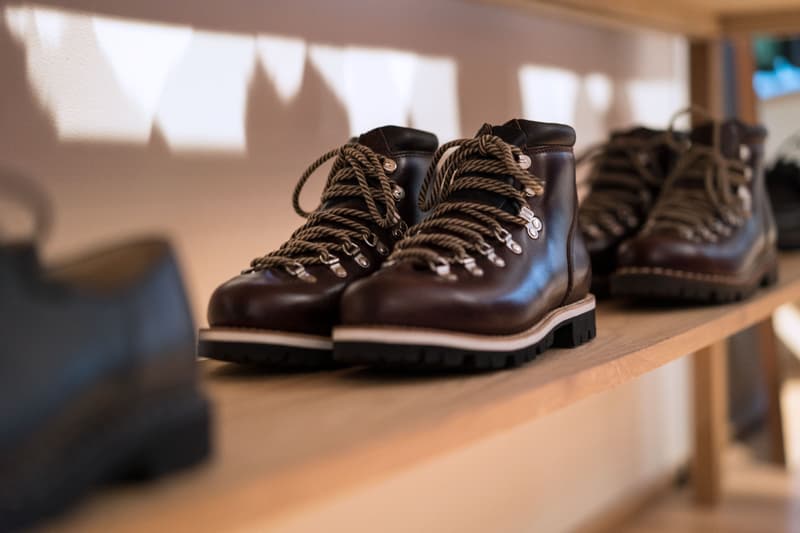 11 of 18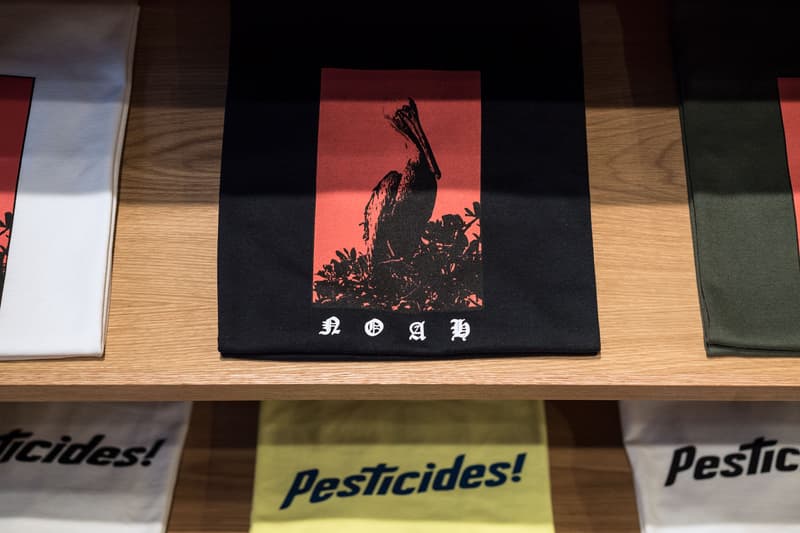 12 of 18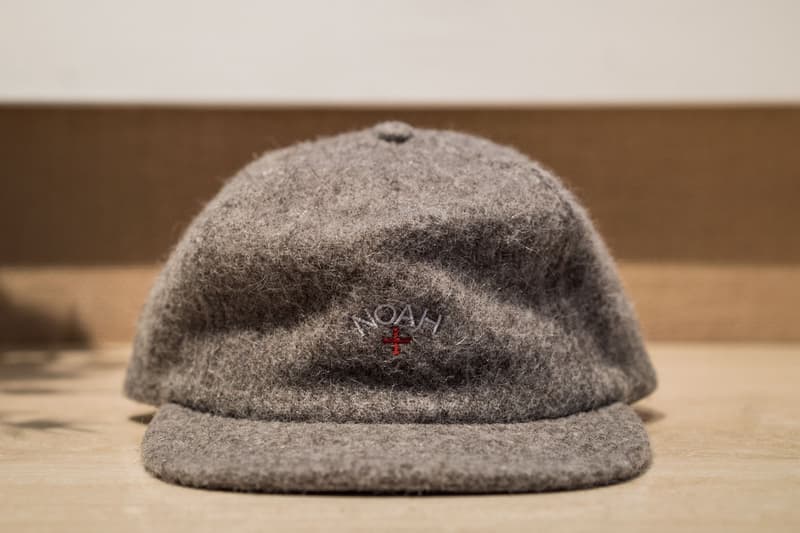 13 of 18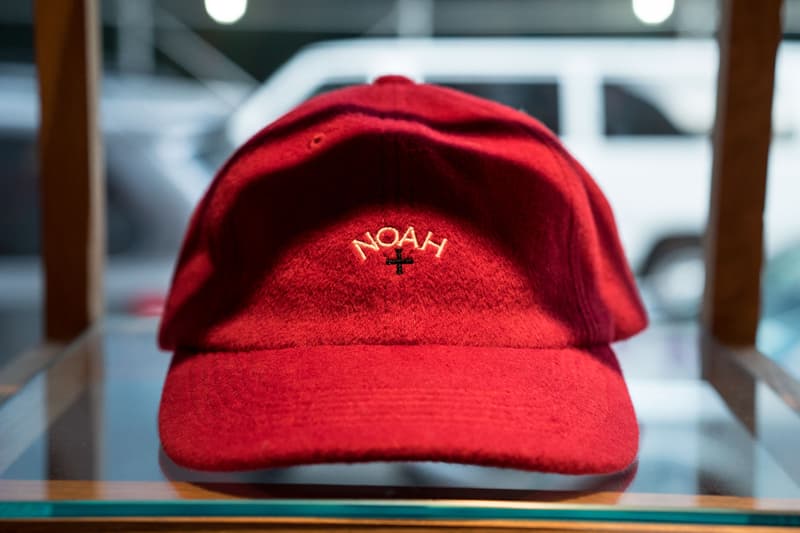 14 of 18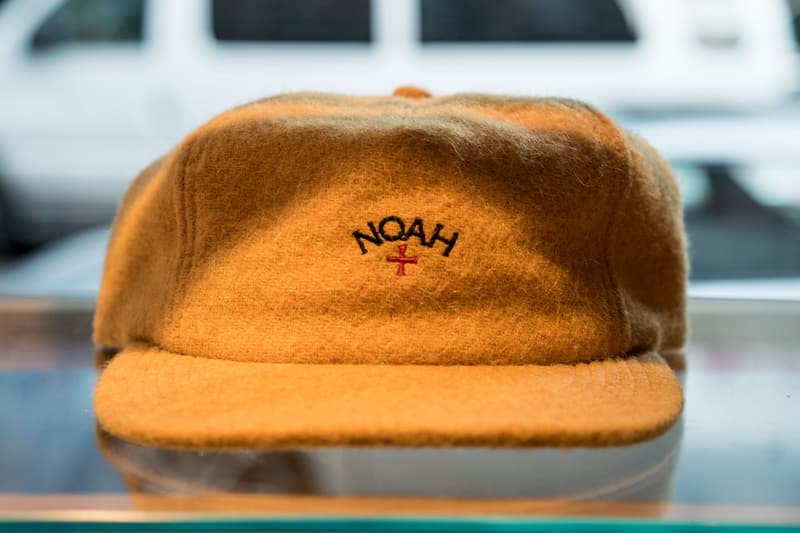 15 of 18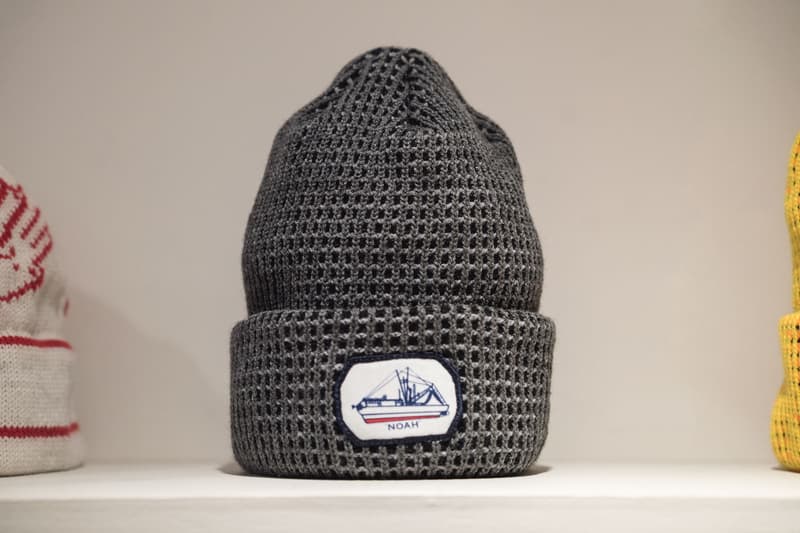 16 of 18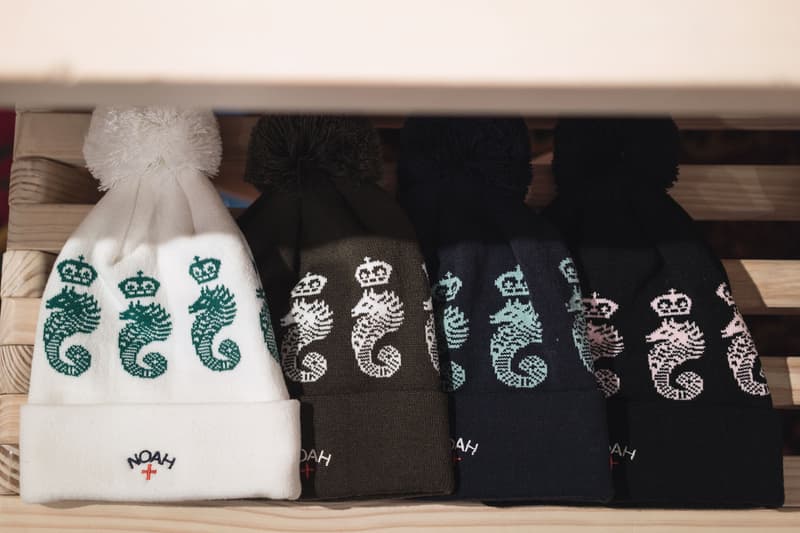 17 of 18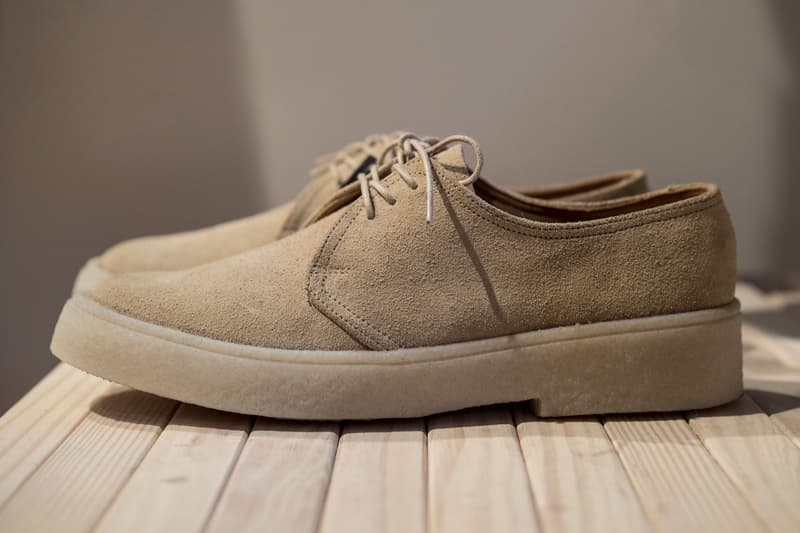 18 of 18
Brendon Babenzien's Noah has returned with a fresh collection of wares for the 2016 fall/winter season and—as ever—the collection balances athletic and maritime inspirations with an ethos of sustainability and responsibility.
Babenzien's lookbook notes that Noah's mission is less about what we buy and more-so about why we buy the things we do. As a result, the pieces found throughout may seem simple at first glance, but it is the textures and materials found therein that justify the brand's price-points. The collection features graphic tees, corduroy trousers, and a collaborative teddy varsity made with Golden Bear; elsewhere, watch-caps and t-shirts are emblazoned with "Abandon All Hope," in reference to the message found on the gates of Hell in Dante Aleghieri's Inferno.
Take a look at the space and some choice picks from the collection above and read on below to read an interview with Brendon Babenzien on the ideas behind this season.
What're some of the ways that NOAH has addressed issues of quality and sustainability this season?

We approach quality and sustainability as one issue. If you make a better product – any product – you're contributing to creating a more sustainable situation. Better things made with better materials last longer so people can buy less. This is built right into our business model. It doesn't even feel like a choice anymore. It feels like if you start a business these days and don't make an effort to make better choices you're really out of touch.
Between the "Pesticides!" and Black Lives Matter graphic tees, you've made it clear that you're unafraid to address social and political issues; what do you feel is the fashion designer's role and responsibility when it comes to these matters?
We've said we feel it is absolutely the responsibility of people who have the eyes and ears of others to discuss the issue of the day – particularly people in the creative community who are often so vocal about the issues facing us today. I would expect them to use their businesses as platforms for change.
These same socio-political causes sit alongside literary references—in particular, the "Abandon All Hope" graphics and motifs in reference to Dante's Inferno come to mind. How do you balance these references?
The graphic references all come pretty naturally. Each of us has a relationship with music, literature, politics or whatever. When it comes time to try and create visuals that suit the culture of Noah, I think they organically happen in a way that creates some type of social commentary. I think it's just an extension of who we are over here. If we're lucky, they make sense to others too.
The BLM tee had Youth of Today lyrics on it, then there was the Praying Mantis tee from earlier this year. Where does music factor into your creative process?
I'd say music is everything. I think people who make music are the most important people out there. Nothing can cut to an emotional core as quickly as a great song.
Musicians influence style, politics and culture in general. I can't stop myself from going back to music when I think about graphics.
Your lookbook stresses the importance of sourcing and your flagship has been known to feature pieces and products from local makers. How have you developed this relationship with your collaborators in the latest collection?
We're doing our best to work with the best people for the job. Sometimes that means we work with factories in Italy. Other times Japan. Occasionally it means the USA. As we move forward we are trying to find more makers domestically that can give us what we need. It's difficult to make things in the USA though because much of the manifacturing was moved overseas decades ago. We're doing what we can and hope to improve in that area in the future.
It seems like every single piece has a story for you; what is the story of this collection as a whole?
In this case if you talk about this group as a whole, it's a story in progress. There are bits and pieces that have their own stories about how they came to be but the big story has yet to be written. We're writing it now. It's the story of a business that has a soul. A business that really is not just a business but a real living, breathing thing that eventually transcends beyond just commerce.