The Dark Knight's Batpod Could Be Yours
Batman's combat-ready motorcycle is going up for auction at a relatively reasonable price.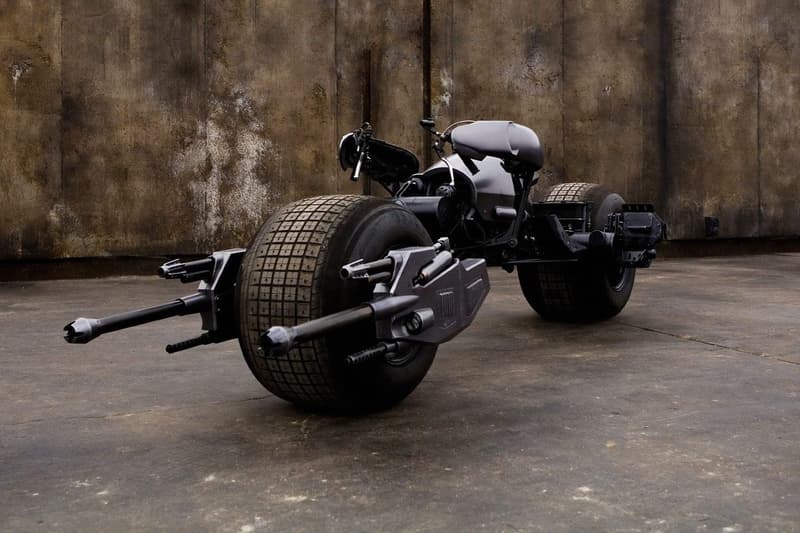 Rising from the ashes of the totaled Tumbler in The Dark Knight, the Batpod was arguably the standout vehicle of director Christopher Nolan's Batman trilogy and now you can channel your inner Caped Crusader and pick up the vehicle for yourself: one of the Batpod props from the films is up for grabs.
Conceived by production designer Nathan Crowley and built by special effects supervisor Chris Corbould, this Batpod features the prop's original fiberglass body, non-functioning cannons, custom-made chassis and Honda 750 engine. Best of all, though, is the fact that this particular Batpod was the film's "hero" version of the vehicle — meaning that even though there were six different Batpods constructed for the flicks, this is the one that you see in just about every close-up. Sadly, however, the prop will come sans battery or fuel tank, so you'll have to do a little tinkering if you're thinking about taking this out on the open road.
The auction is set to be held by the UK's Prop Store on September 27 and fetch between about $80,000 and $100,000 USD.