Gucci Mane Lists His Favorite Designers and Details His Online Shopping Habits
He's a whole new Mane.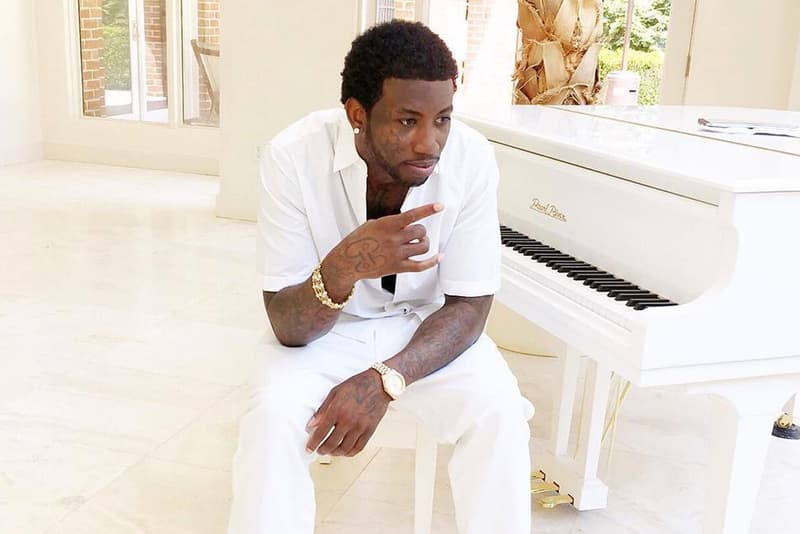 After premiering his new video for "Gucci Please" with Vogue, Gucci Mane also sat down with the fashion outlet to discuss the evolution of his style since leaving prison. After transforming his lifestyle and dropping over 75 pounds, the Atlanta rapper has embraced new clothes that he says he "couldn't fit into" before. Gucci told Vogue:
"Before I was incarcerated, I had gotten so overweight that I couldn't fit into any of the clothes I wanted to wear. So with the time I was away, I decided I was going to lose weight so I could be able to wear all the brands that I really like."
The iconic emcee also revealed that he's always enjoyed "the classy look," and that his favorite designers are Givenchy, Hugo Boss, Balmain, Christian Louboutin, Buscemi, and – of course – Gucci. He explained:
"I am a huge fan of the Gucci brand, they have some nice stuff out right now. They have some glasses I really want. I love Gucci clothes as well. I recently bought a Gucci sweat suit, and some Gucci slides, and I also bought my girl some Gucci slides too."
He also detailed his love for online shopping:
"I used to be like, 'Bring the clothes to me and I'll see what I like and what I don't like,' or, 'Send me pictures of stuff,' and go from there. But now, I just Google designers I like to find the clothes I want to purchase—I feel like it's easier. I can go to 50 shops online, but if I go to the mall I only have a select couple of stores I could go to."
Check out Vogue's full interview with Gucci Mane here. Check out his new video for "Gucci Please" below.