2016 Guide to Tokyo's Independent Retailers
Exploring the diverse retail landscape of Japan's capital.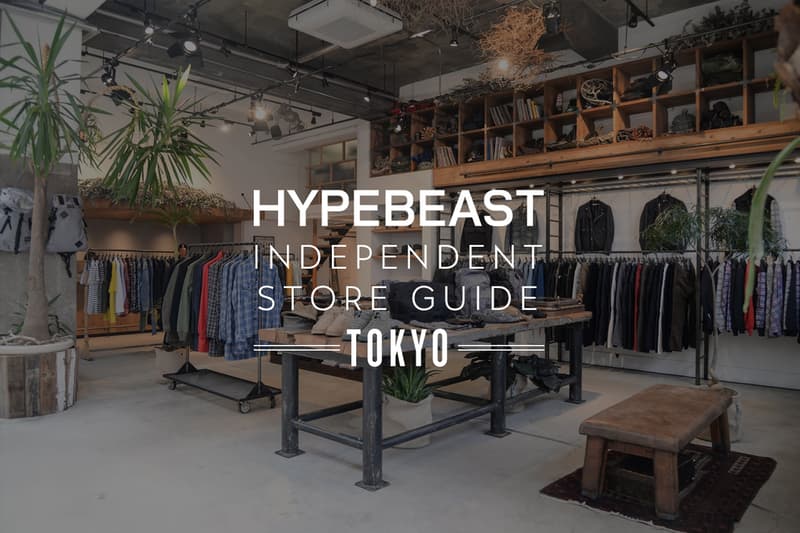 From high fashion to streetwear and everything in between, Japan's capital has something for pretty much everyone regardless of age. Just by walking through the crowded streets of the city's larger districts you'll probably find an obscure mix of sneaker consignment shops, vintage stores and cosplay fashion lined up on the same block, but this should by no means deter from the fact that Tokyo is second to none when its comes to its streetwear lineup. As evidenced by the presence of industry heavyweights Supreme, BAPE, NEIGHBORHOOD and UNDEFEATED, Harajuku and Shibuya are probably the go-to spots for shopping in the city. However there are countless other gems embedded within the complex network of unnamed streets in this concrete jungle that have been expertly curated by their respective owners. It was tough to narrow down the list as there are many others deserving of a mention but we hope to shine the spotlight on establishments that are both unique in concept and style, while also being new to our viral pages. Without further ado, here are 11 Tokyo select shops you need to check out.
1LDK
1 of 5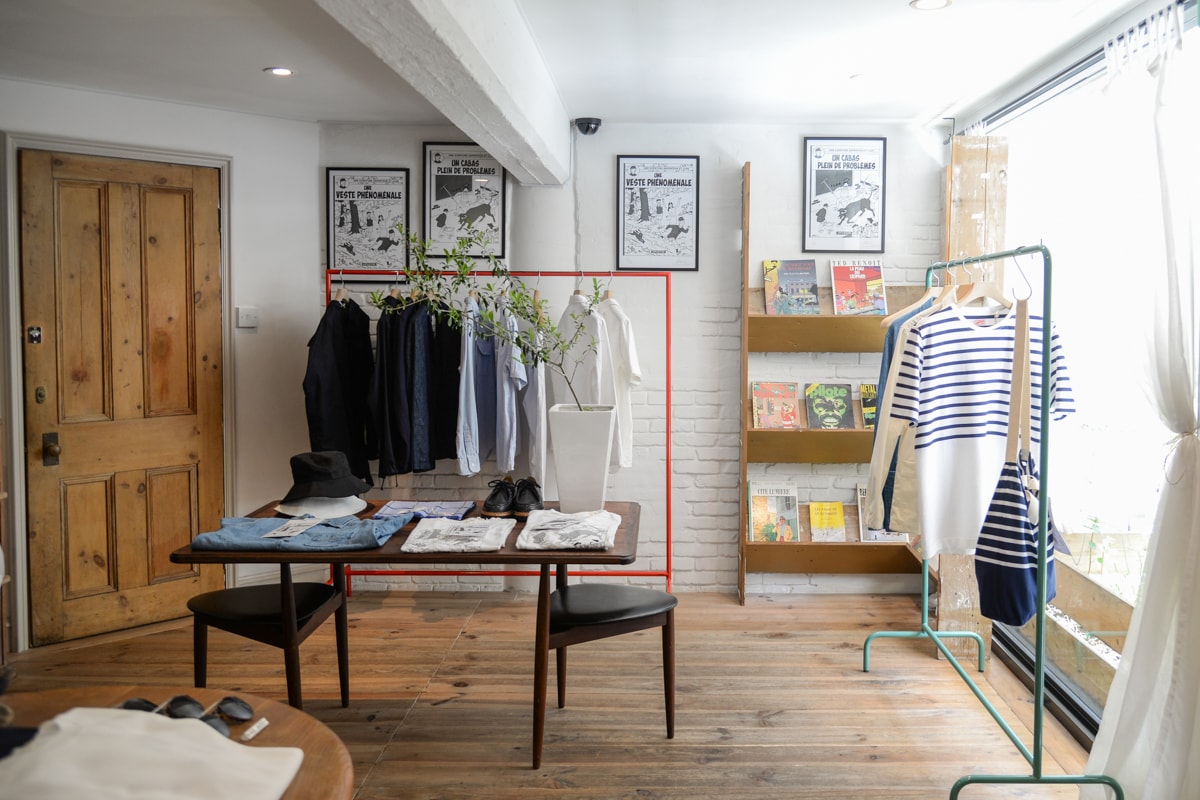 2 of 5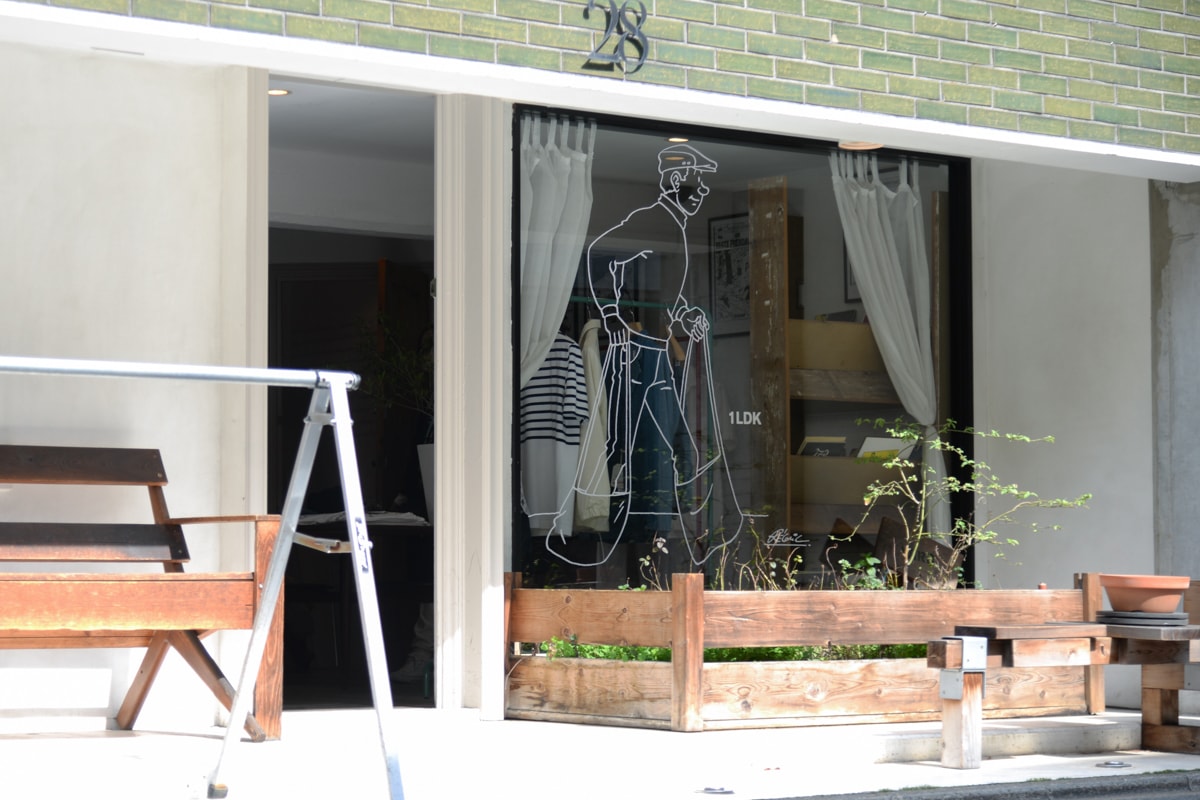 3 of 5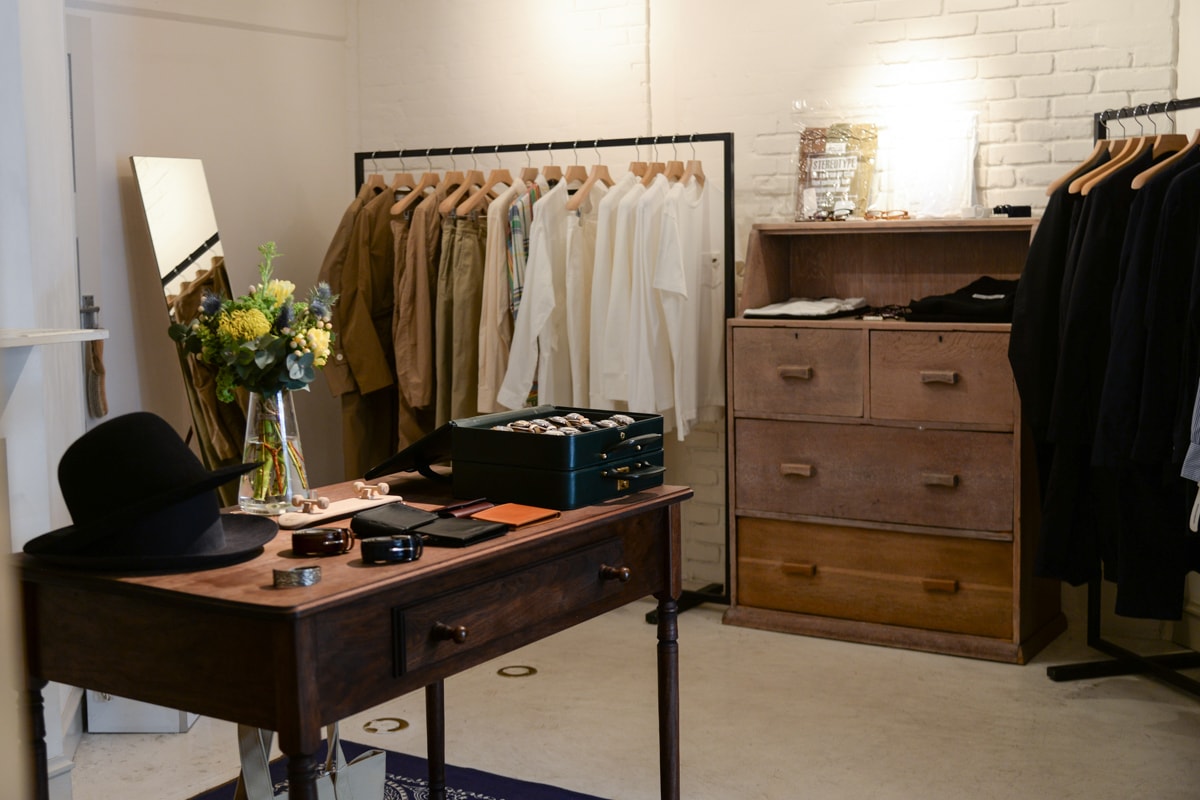 4 of 5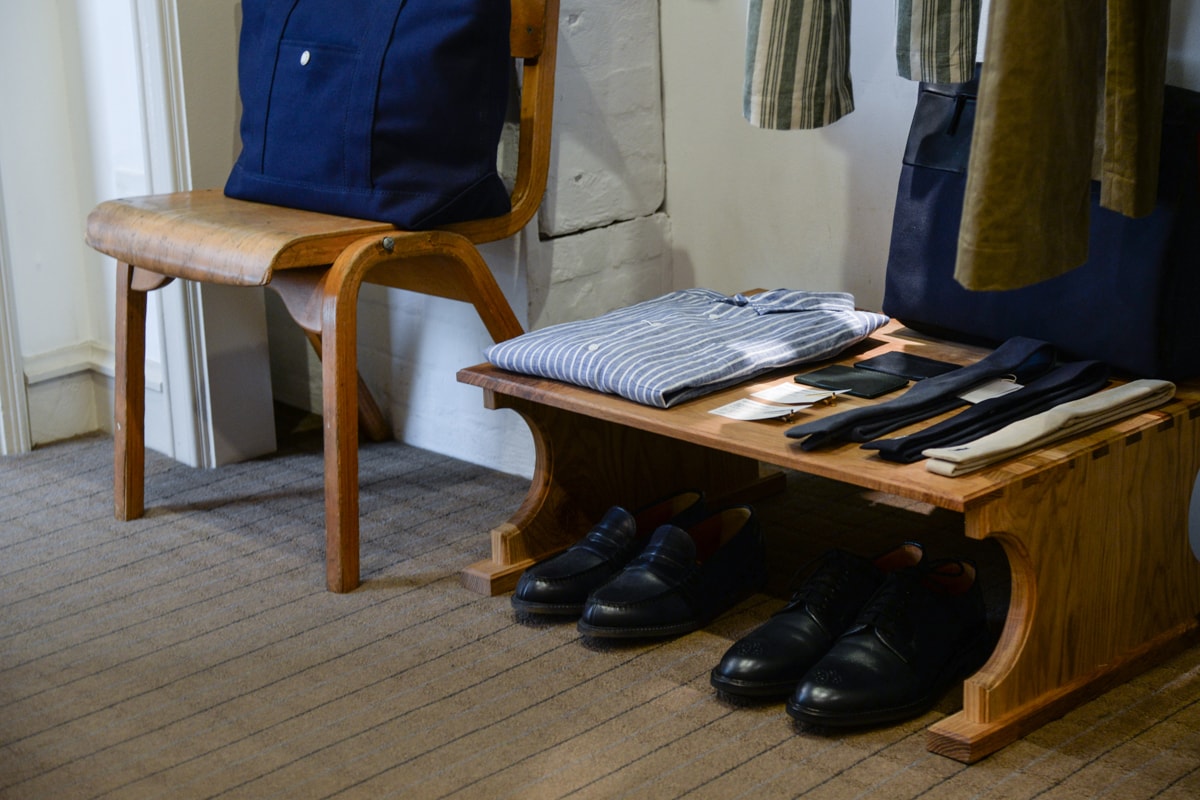 5 of 5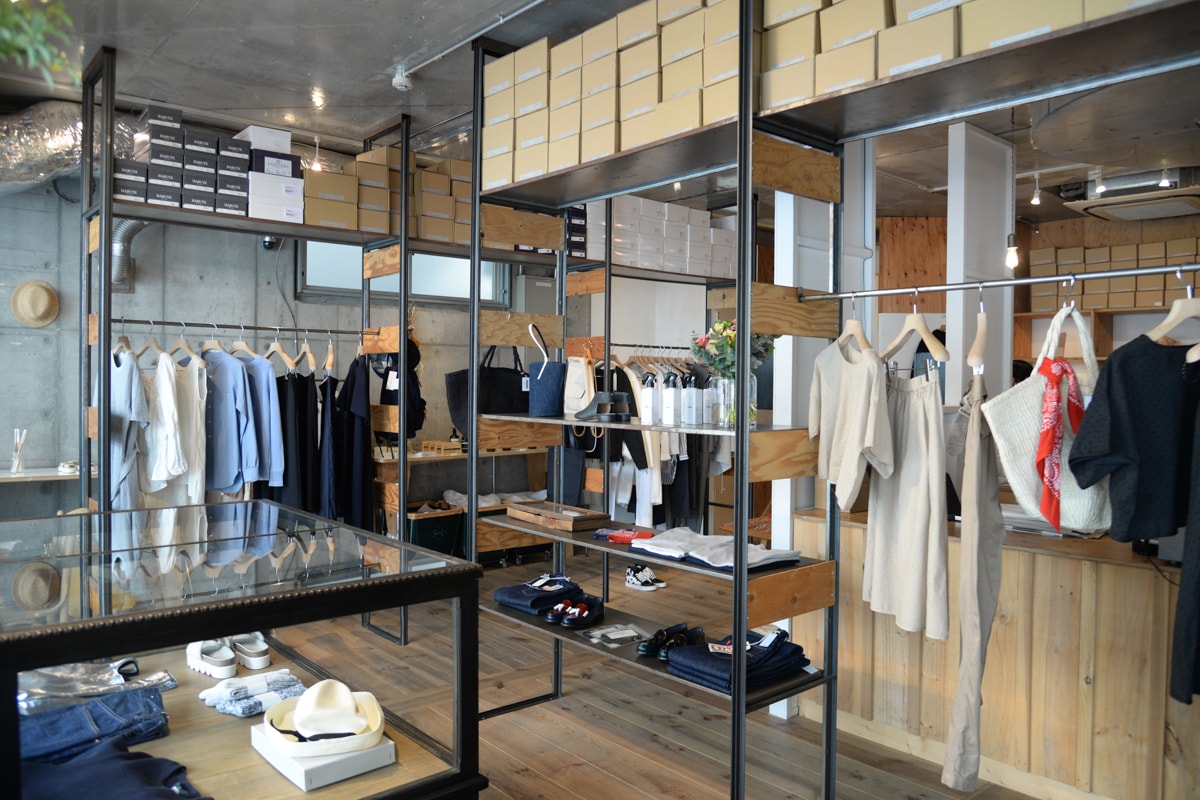 1LDK is a concept store located in the chic and more residential area of Nakameguro just a couple of stations away from Shibuya. Founded in 2008 by Hiroyasu Fukuzawa, it offers a selection of sophisticated brands from home and abroad in an unassuming space that channels both Parisian chic and Japanese outdoor influences. Here you will find garments and lifestyle items from the likes of DIGAWEL, Maison Margiela, Scye and UNUSED placed neatly throughout the wood-clad space, while the footwear offerings from Paraboot and New Balance are not to be overlooked either. Across the street is the more spacious 1LDK "apartments" location, comprised of the "me" boutique and "editeD/Found" cafe that are under the same banner. Here you will find an assortment of women's clothing and decorative goods for your home, alongside books and some jewelry. If you like what you see, you definitely have to check out 1LDK's "DEPOT." and "HOTEL" locations in Jingumae and Minami-Aoyama respectively. They also have a location in Paris as well, just around the corner from colette which opened up last year. 
Address: 1-8-28 Kamimeguro, Meguro-ku 153-0051
Backdoor
1 of 6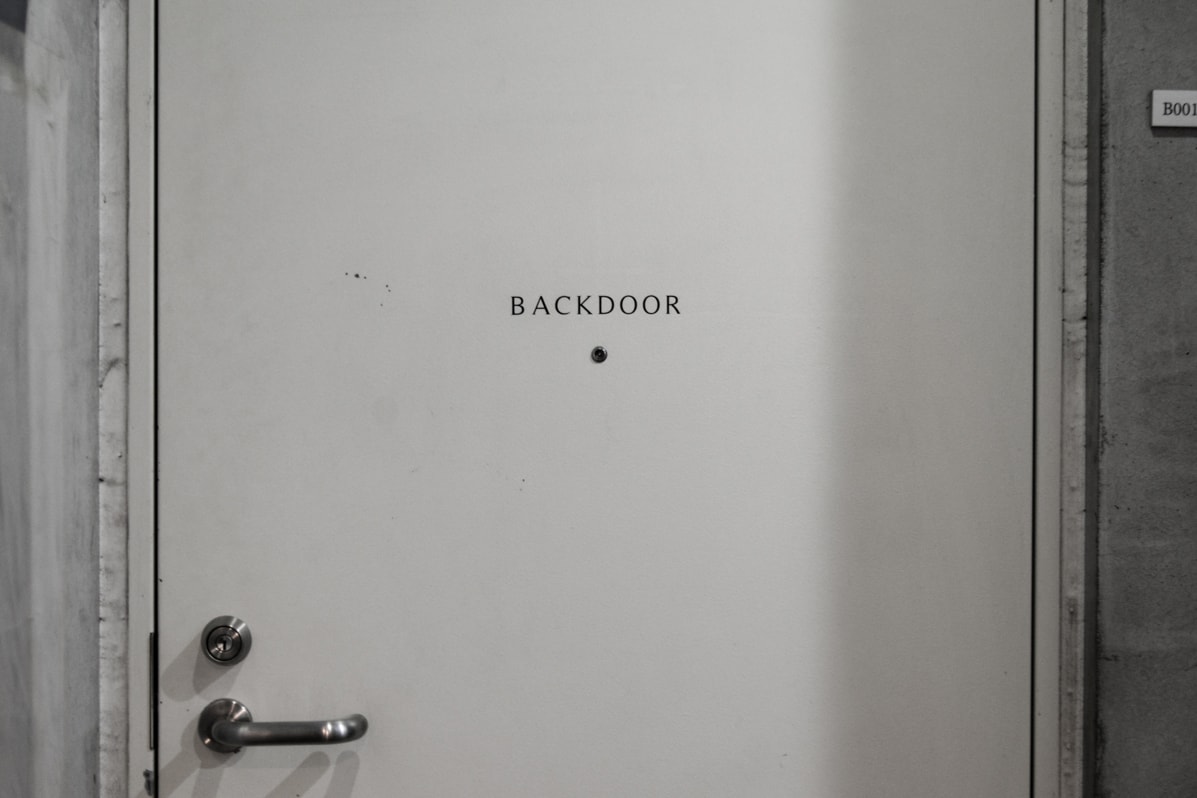 2 of 6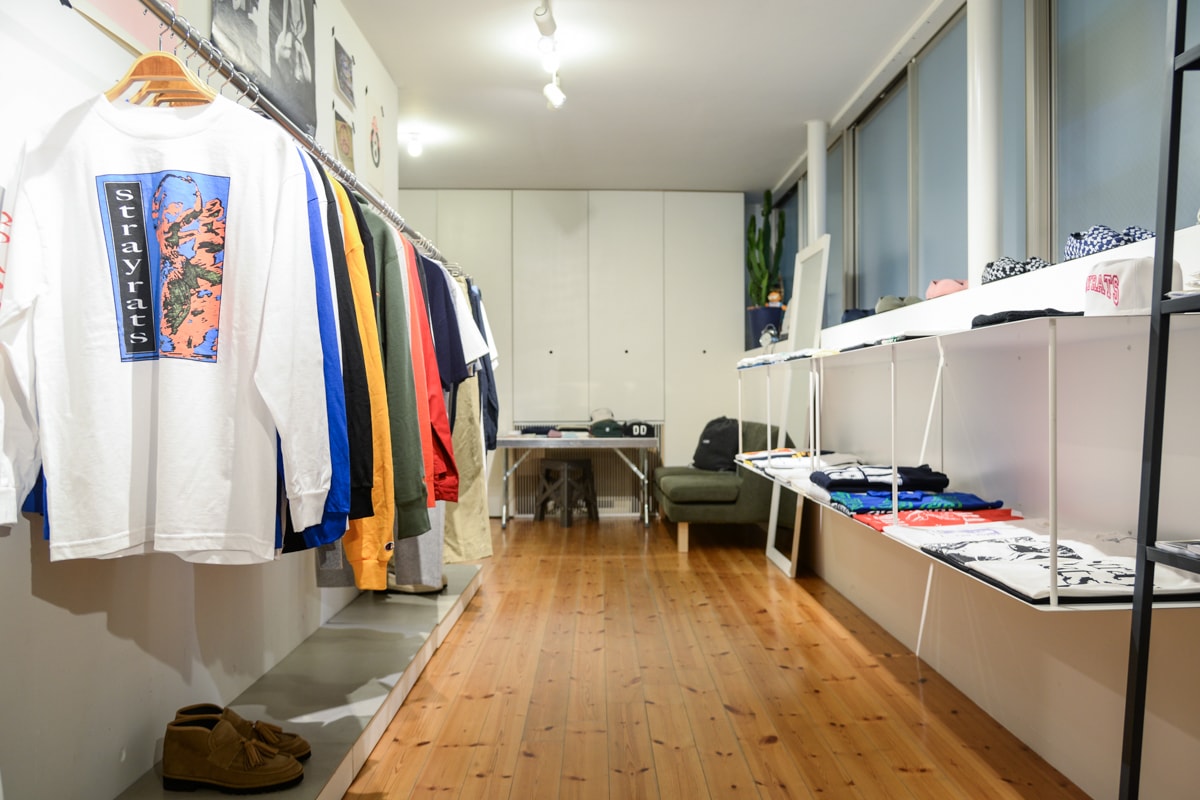 3 of 6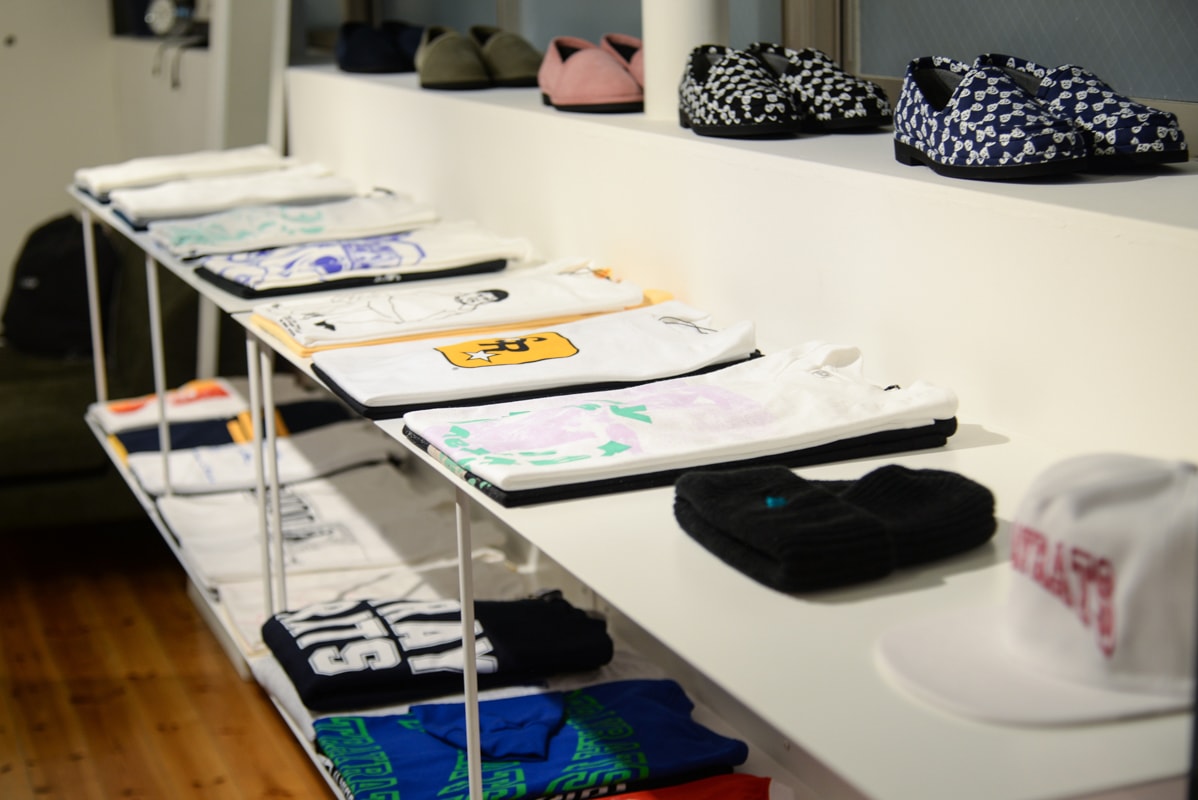 4 of 6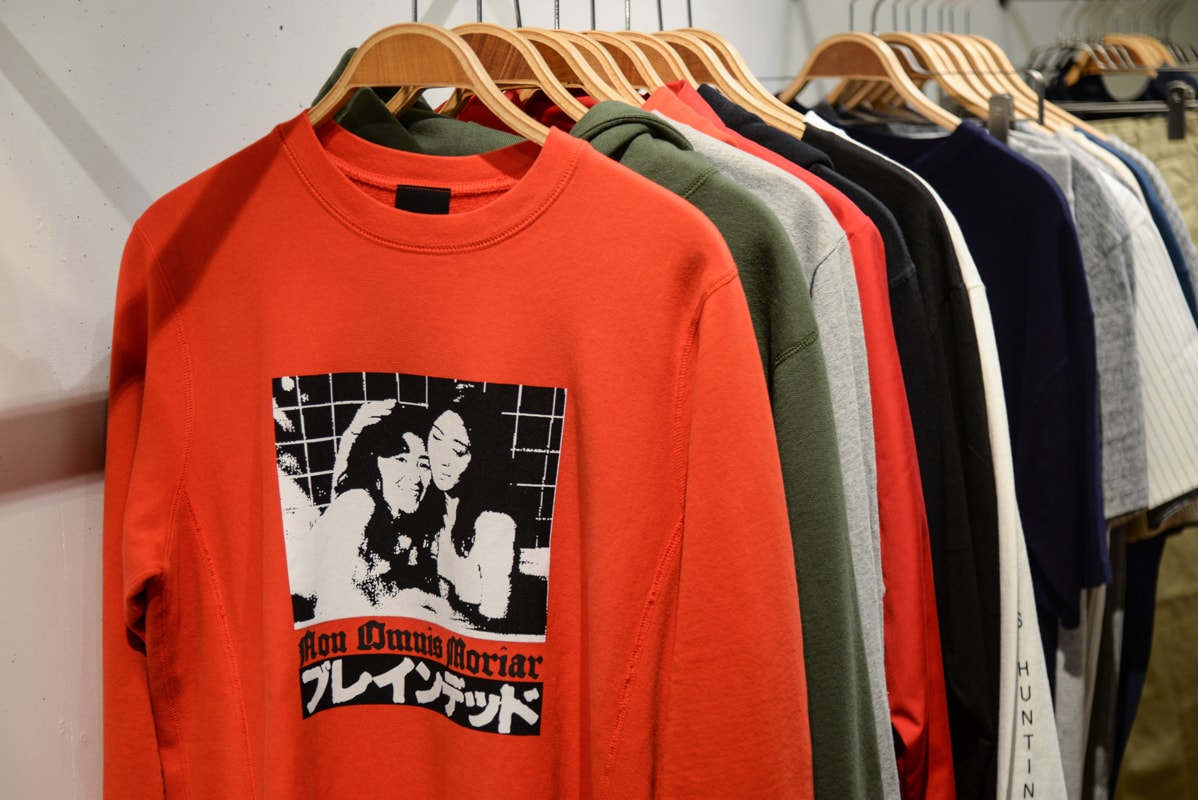 5 of 6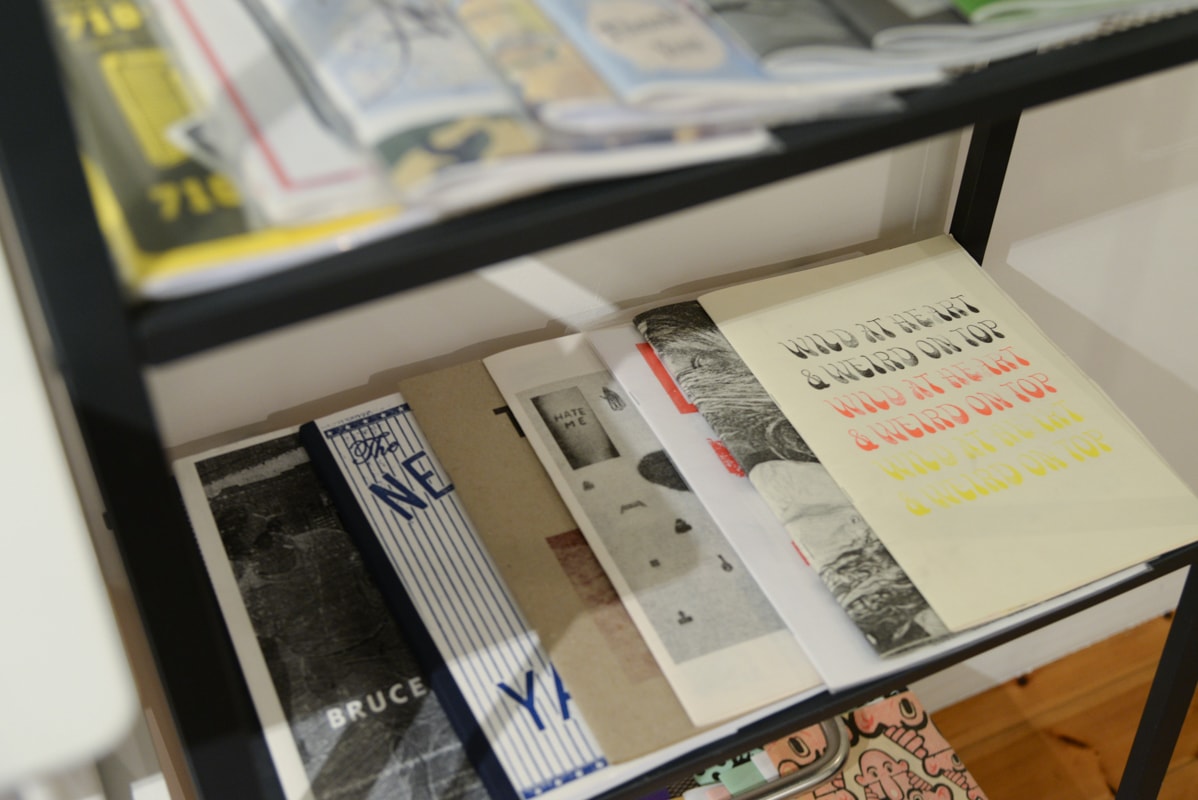 6 of 6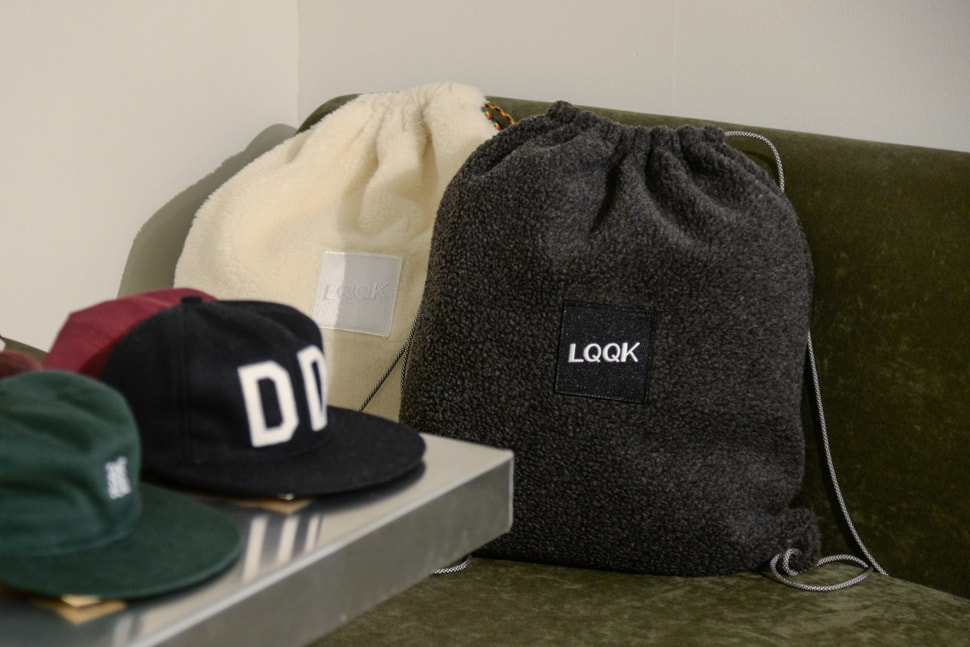 Harajuku and Shibuya take most of the attention when it comes to shopping, but located across Yoyogi Park is Tomigaya, a vibrant little enclave that has become a hang-out spot for the city's creative community. Here we find Backdoor, a select shop that sits in the basement below a barber shop, which carries a combination of domestic brands and some independent NYC labels. If you're looking to purchase some clothing that is hard to find outside of Japan, this is most definitely a good place to check out. With names like Son of the Cheese, tone, crepuscule and Goodblank, its hard to beat Backdoor's mix of laidback ready-to-wear garbs and graphic-print tees and hoodies. You will also find copies of Sneeze Magazine, merchandise from Terrible Records, Vans Syndicate releases and some bizarre lifestyle items that may or may not be appropriate for your home.
Address: 8-7 Motoyoyogicho, Shibuya-ku 151-0062
Bridge
1 of 6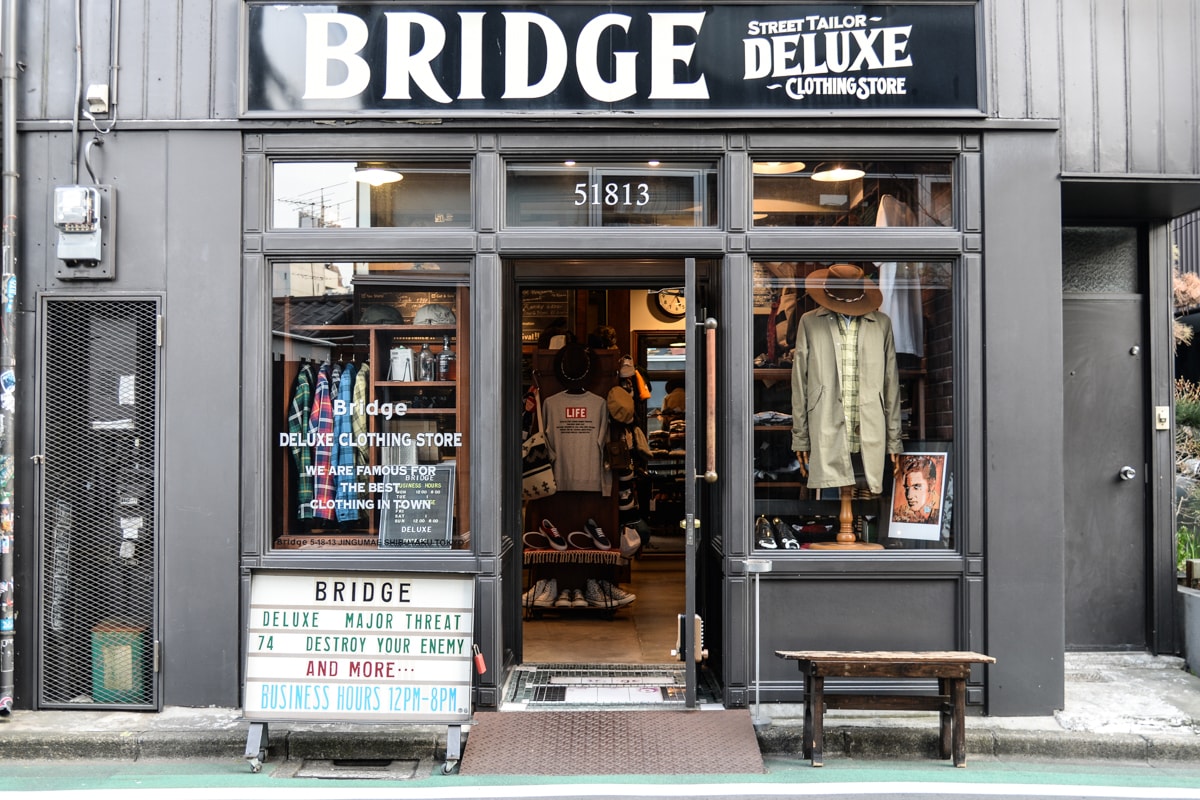 2 of 6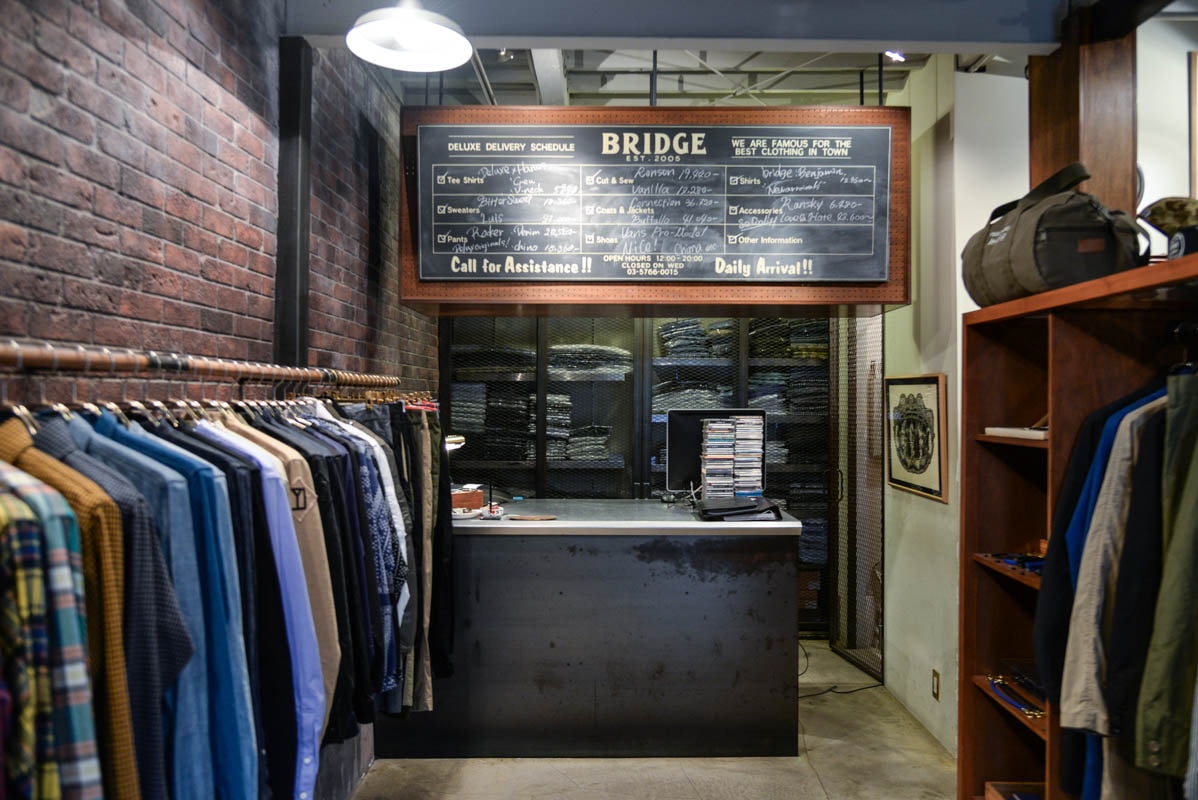 3 of 6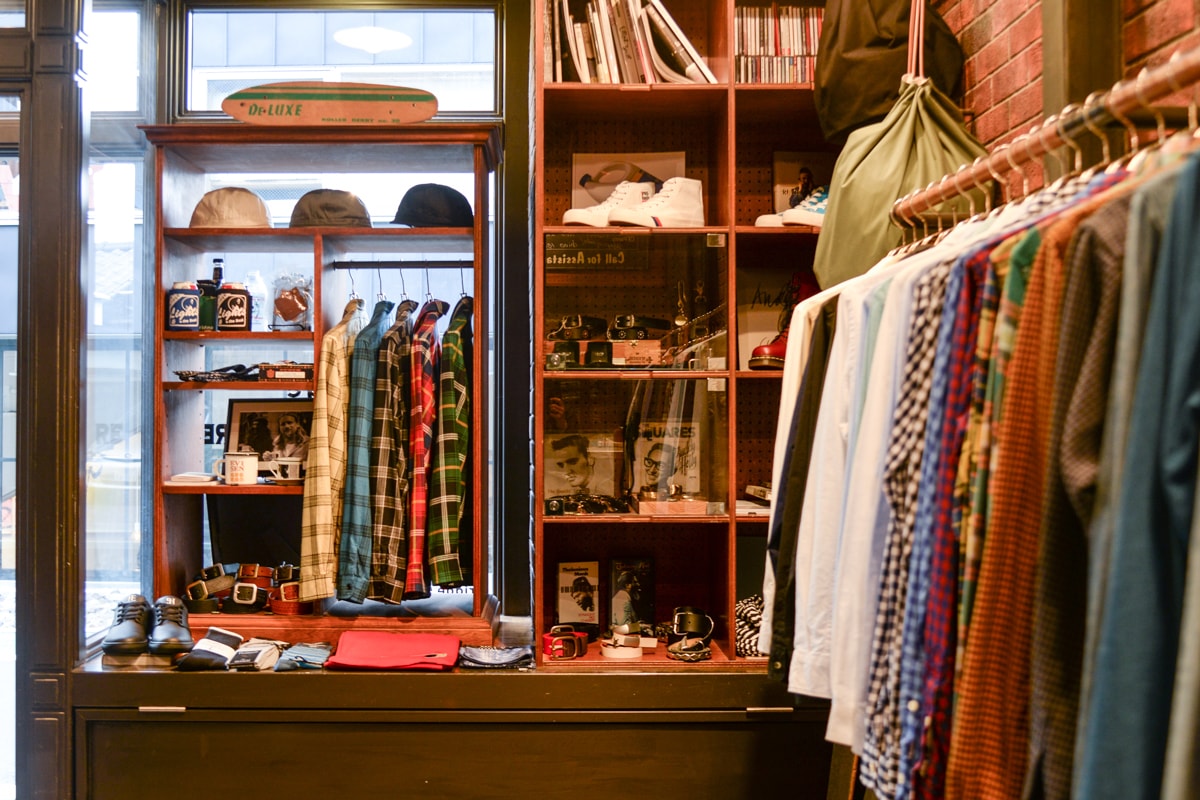 4 of 6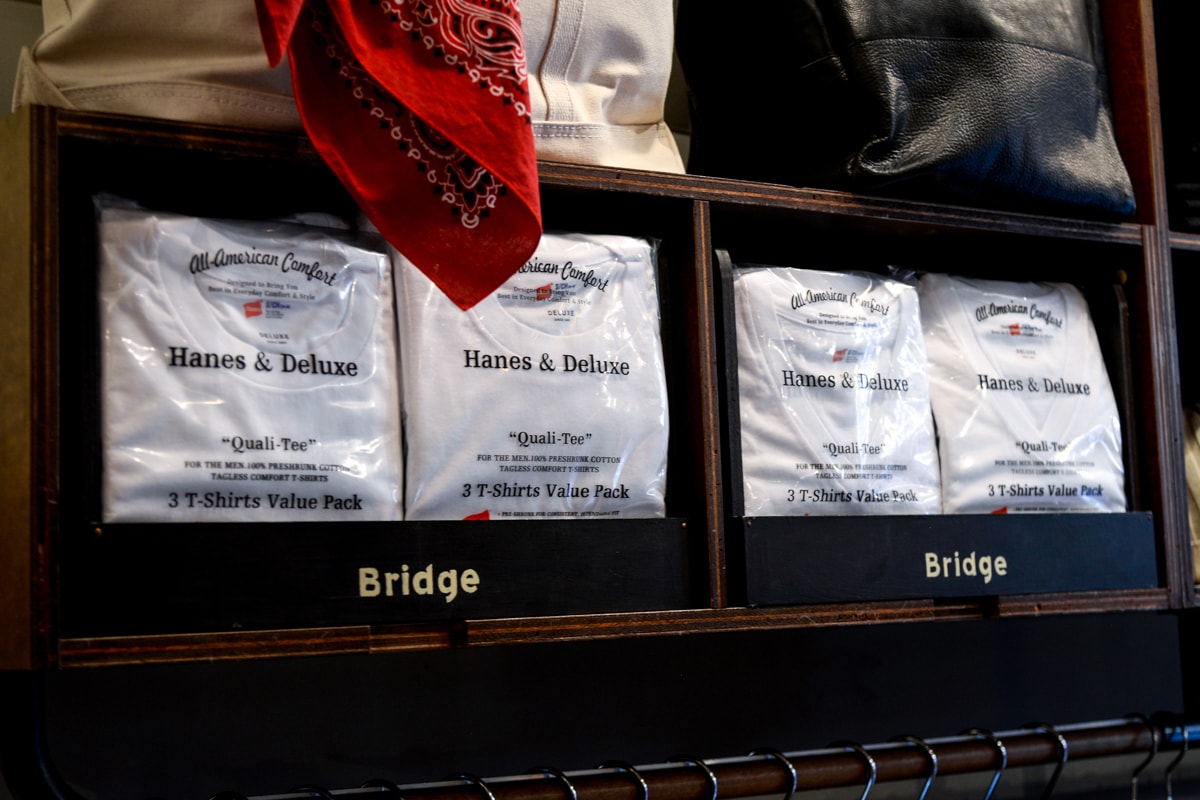 5 of 6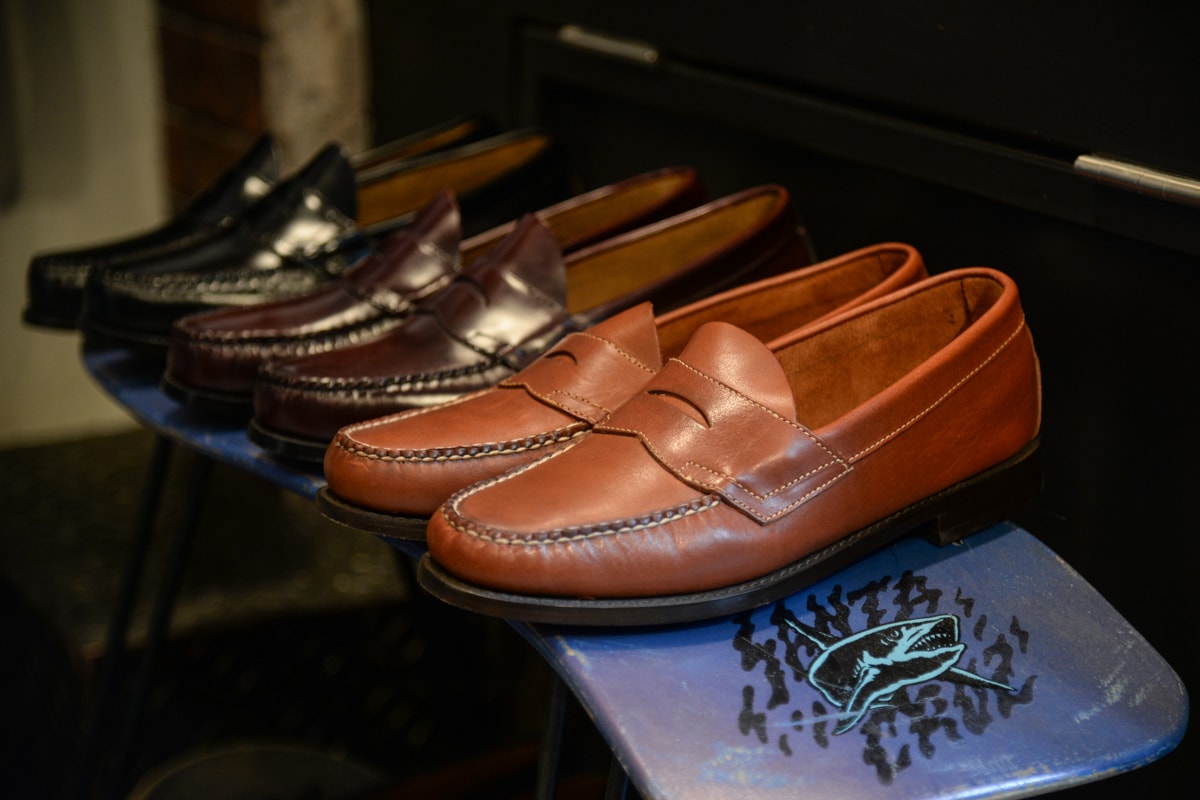 6 of 6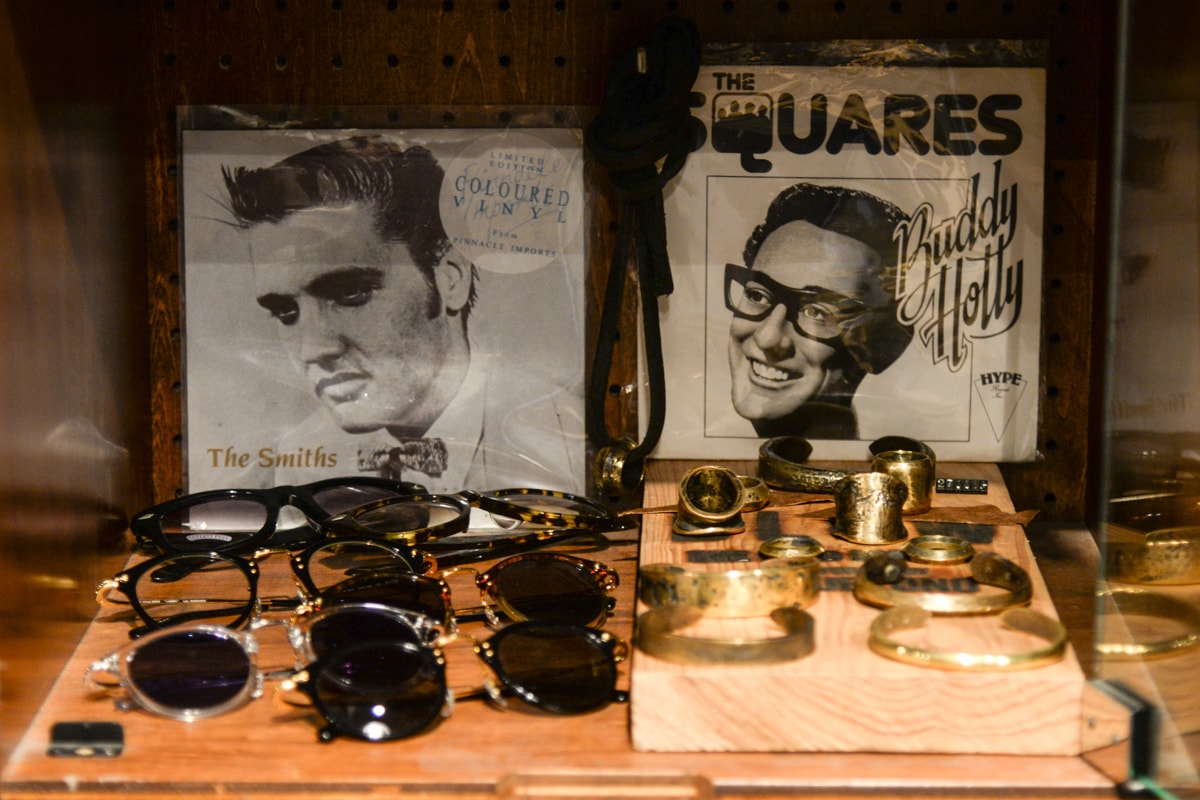 There are countless stores in Tokyo that carry skate-oriented brands, but there's none that seamlessly mix it up with military and workwear garments quite like Bridge does. Located just one street over from Harajuku's famed "Cat Street," the establishment is the flagship store for streetwear stalwart Deluxe, whose owner helped bring this select shop to life. Inside the Old English interior you will find brands like Polar, Brixton, wings+horns and Andersen-Andersen, in addition to its in-house line that's made up of meticulously crafted cut-and-sew garments and lifestyle items. The store's footwear lineup is equally impressive, boasting Vans Pro models, and the Japan-exclusive Converse Addict line, in addition to some loafers and rugged work boots. If you want to stray away from the crowds of Harajuku and explore some of the side streets this is probably a good place to start.
Address: 5-18-13 Jingumae, Shibuya-ku 150-0001
CANDY/FAKE
TOKYO
1 of 6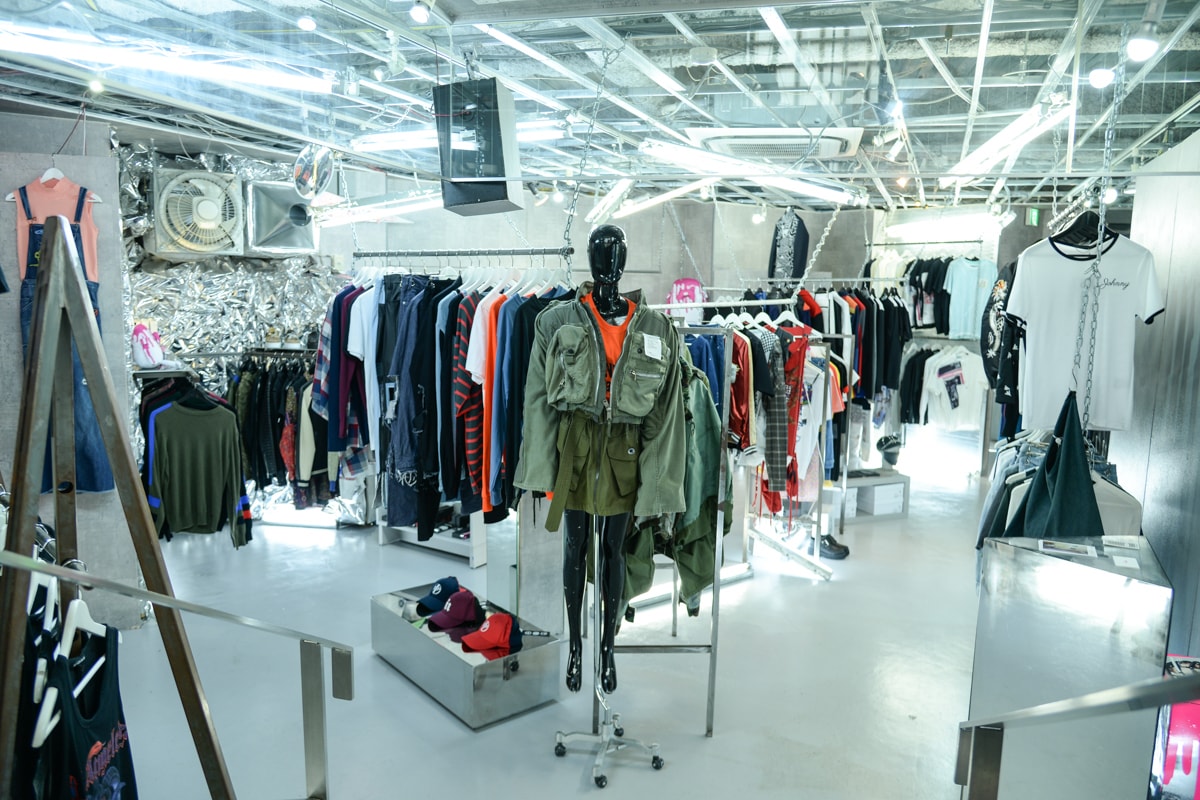 2 of 6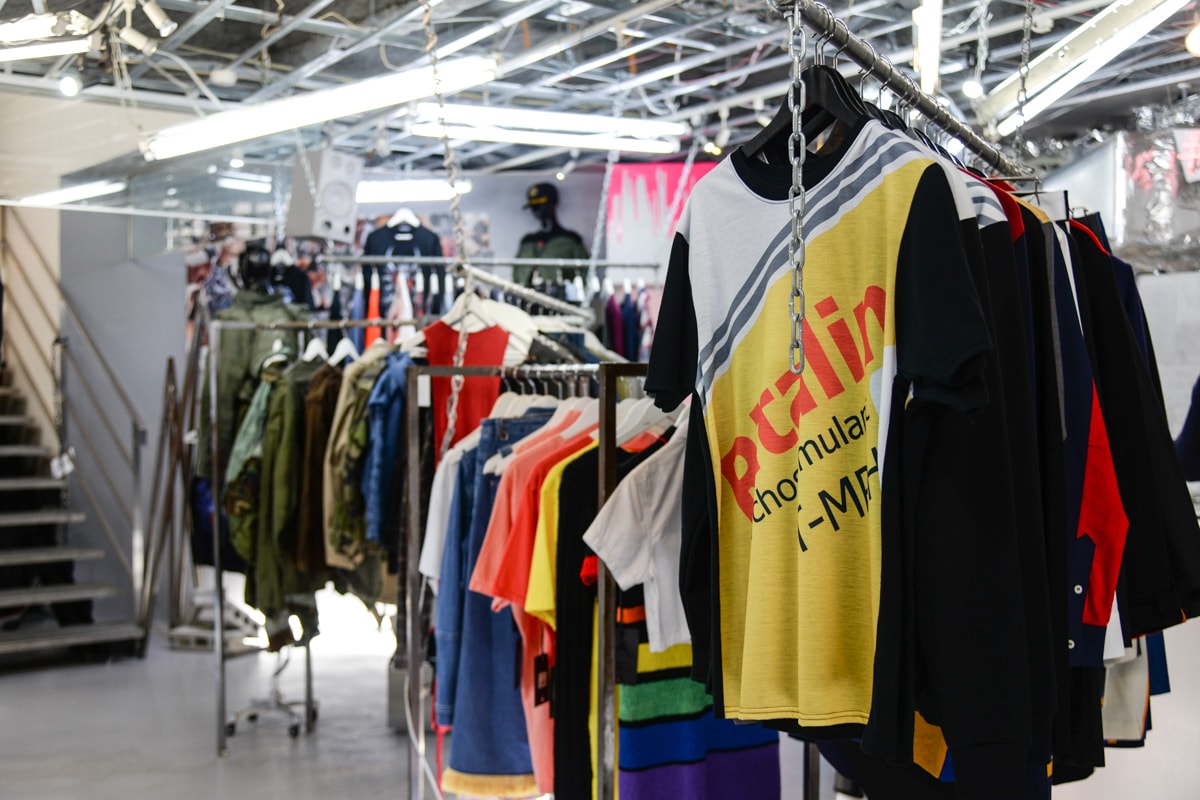 3 of 6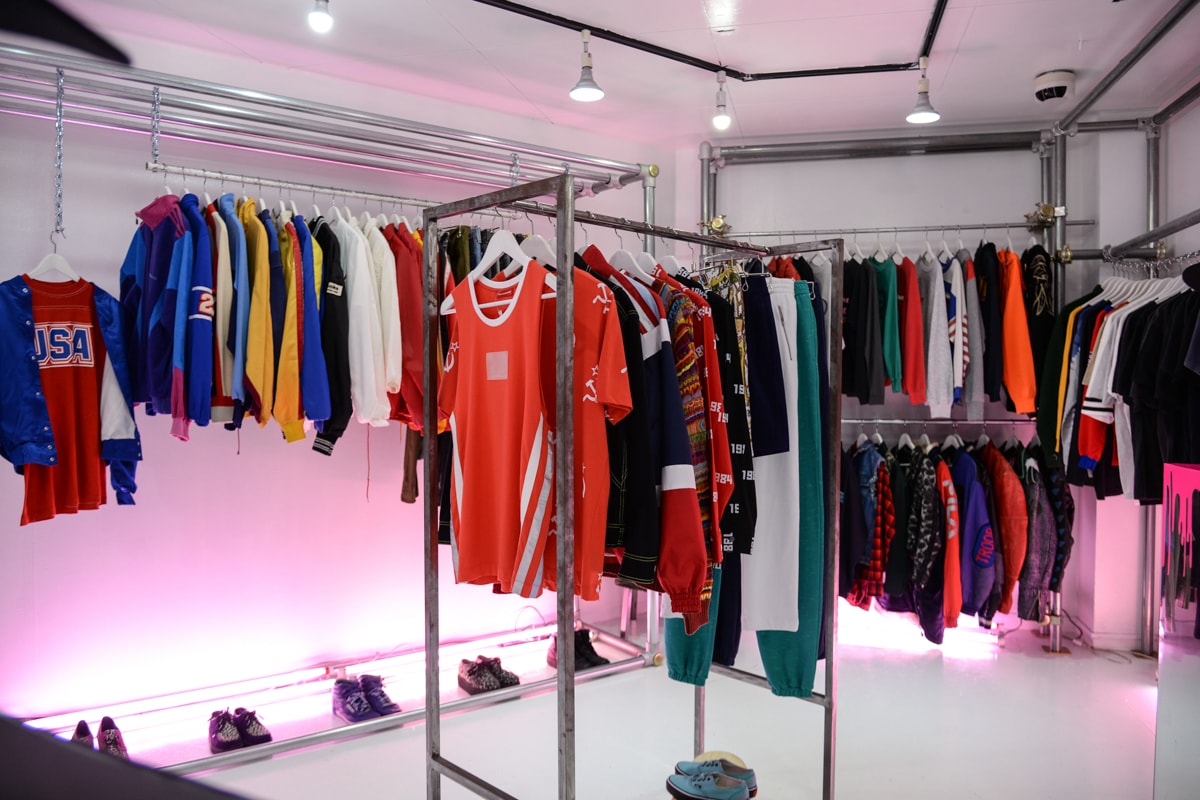 4 of 6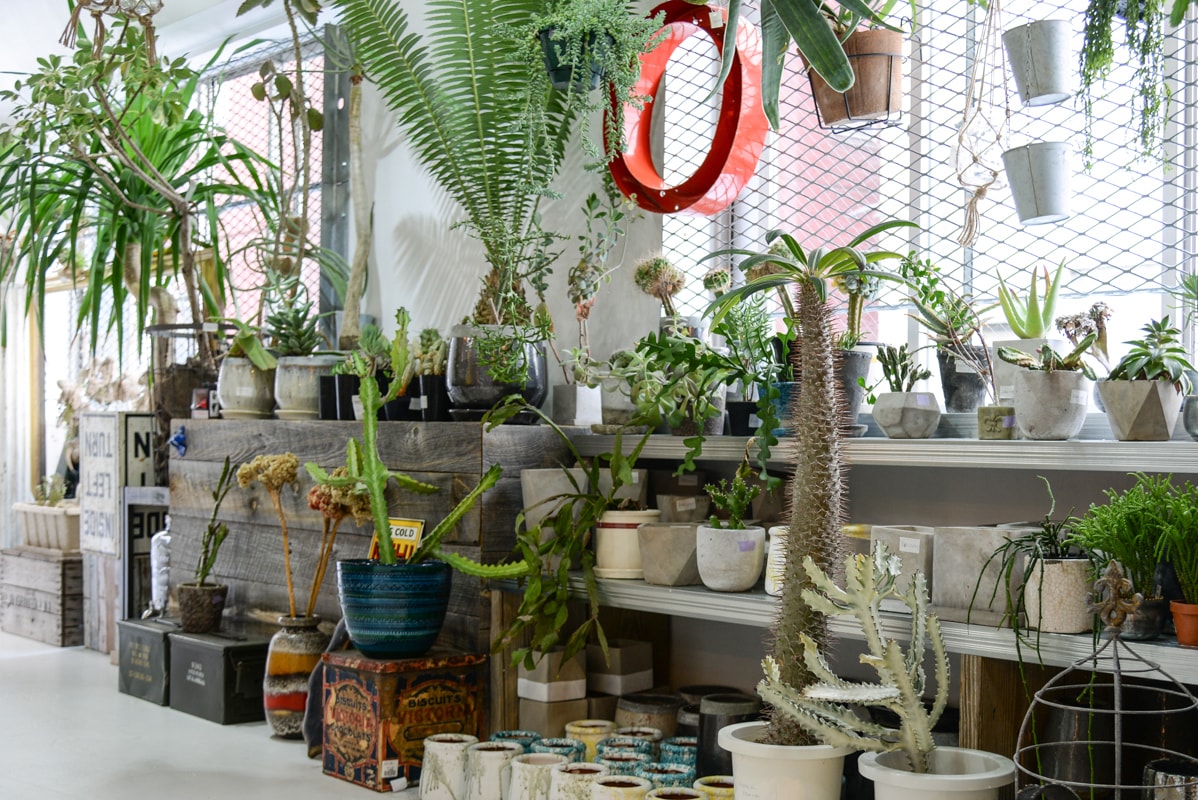 5 of 6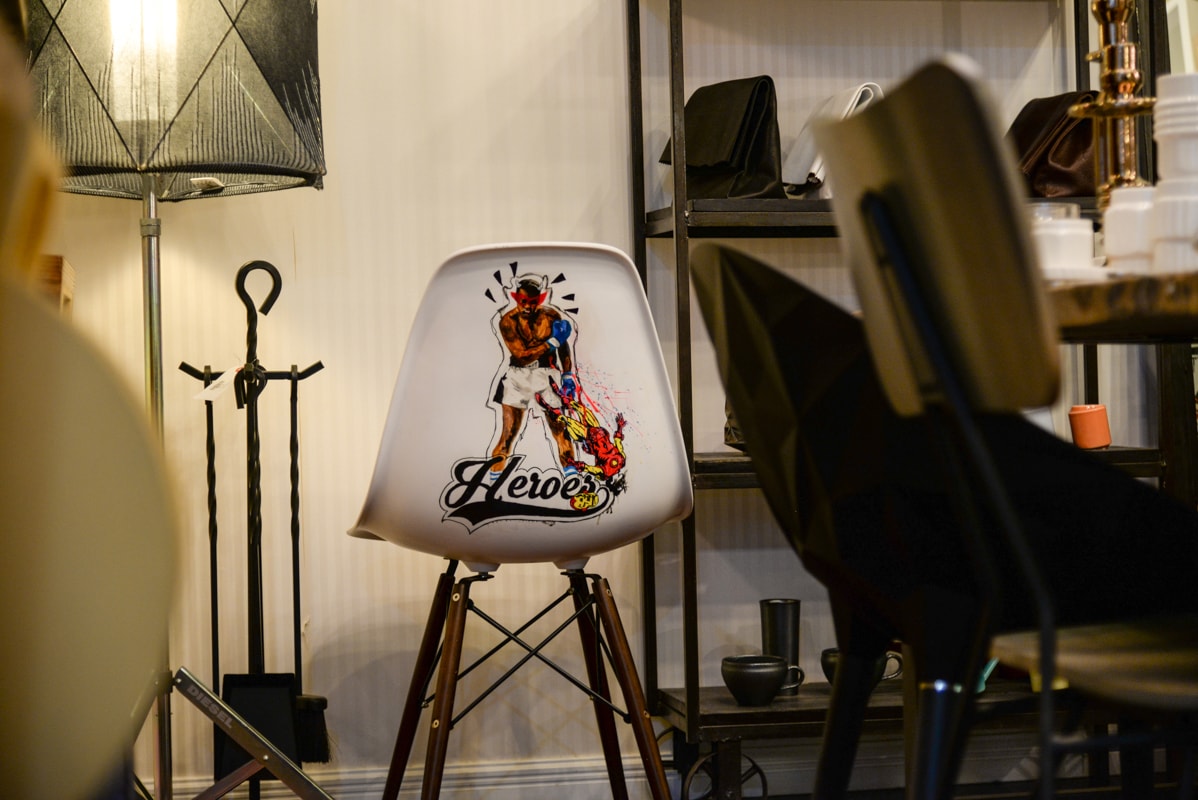 6 of 6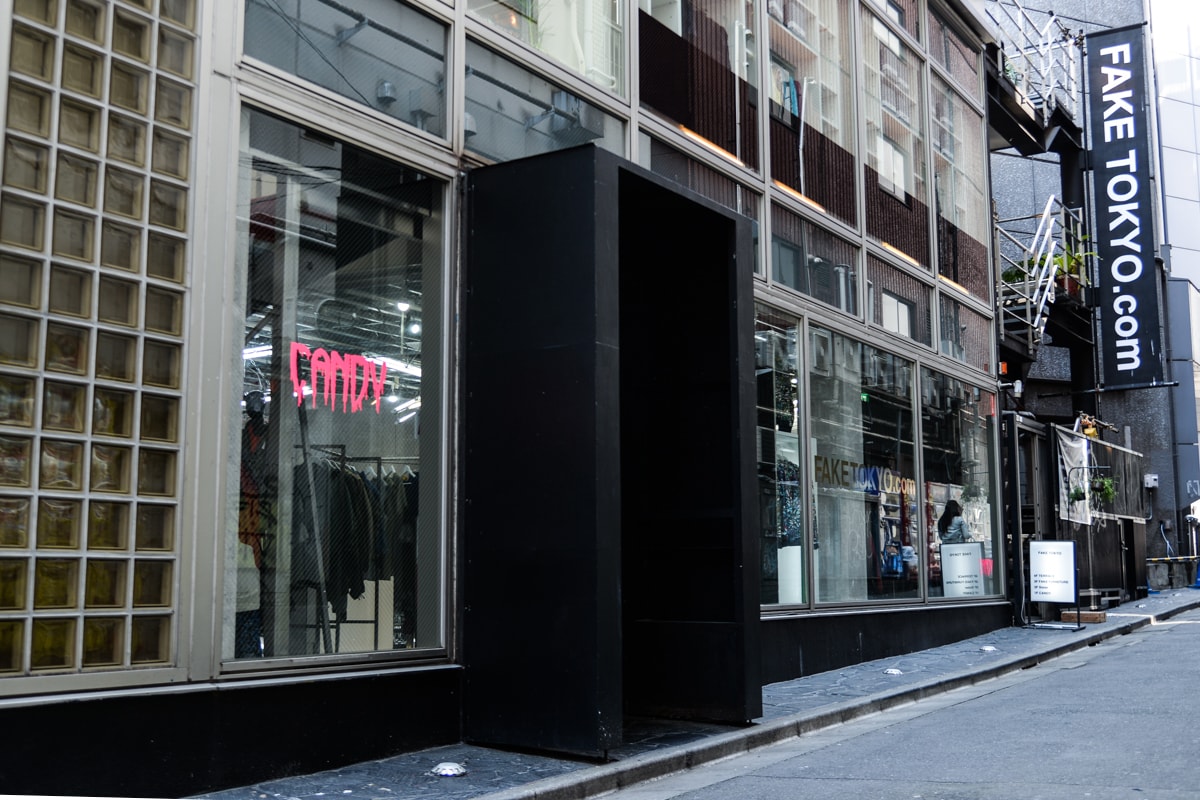 The likelihood of visiting Tokyo without dropping by Shibuya is pretty much non-existent. Arguably one of the city's most vibrant and hectic districts, the popular entertainment and shopping area is home to household names like BAPE and Supreme, but also countless select stores and resellers that are located in the area's winding side streets. Candy/Fake is quite reflective of Shibuya's hectic environment, stocking some of the most hyped brands on the market to go along with over-the-top outfits that few of us would dare to wear in public. This fine balance of crazy and cool is what keeps customers coming back for more. A favorite among celebrities from home and abroad, you will find household names like Gosha Rubchinskiy, Hood By Air and PHENOMENON, alongside burgeoning labels 99%IS- and D.TT.K. A selection of furniture, stationary goods and fragrances can also be purchased from here. 
Address: 18-4 Udagawacho, Shibuya-ku 150-0042
Eliminator
1 of 7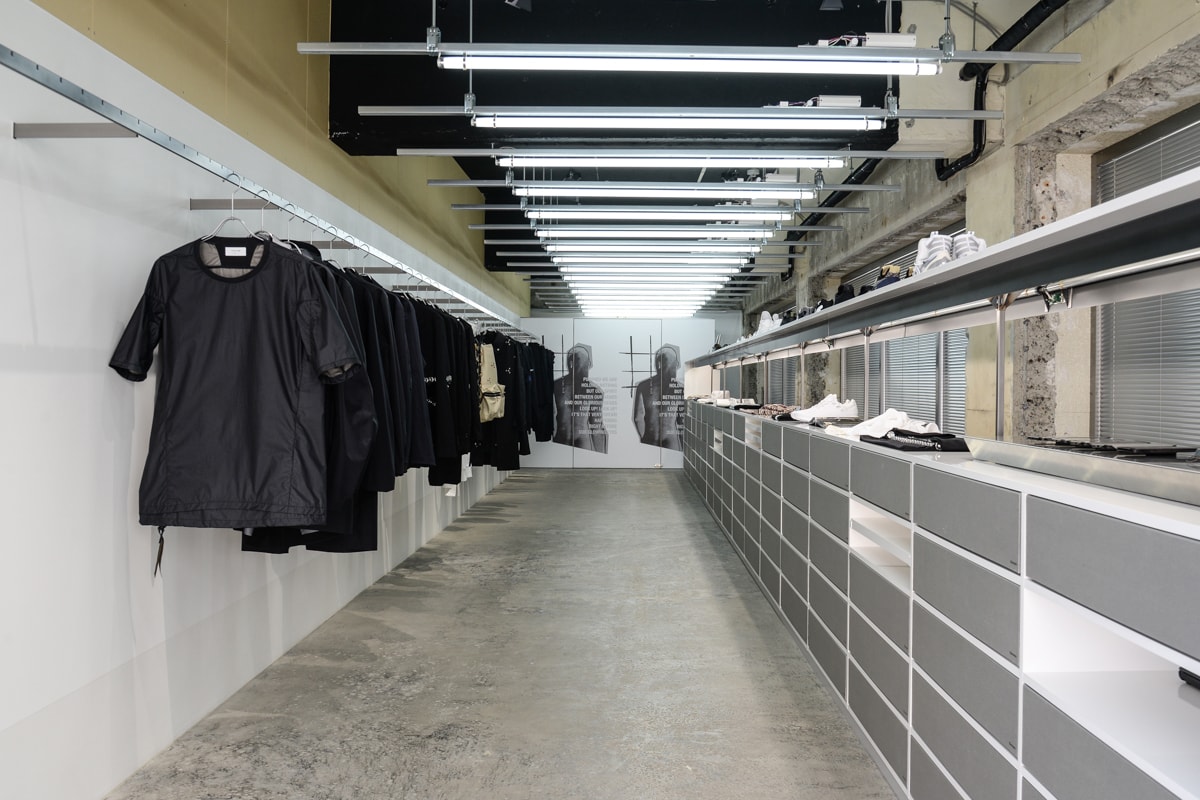 2 of 7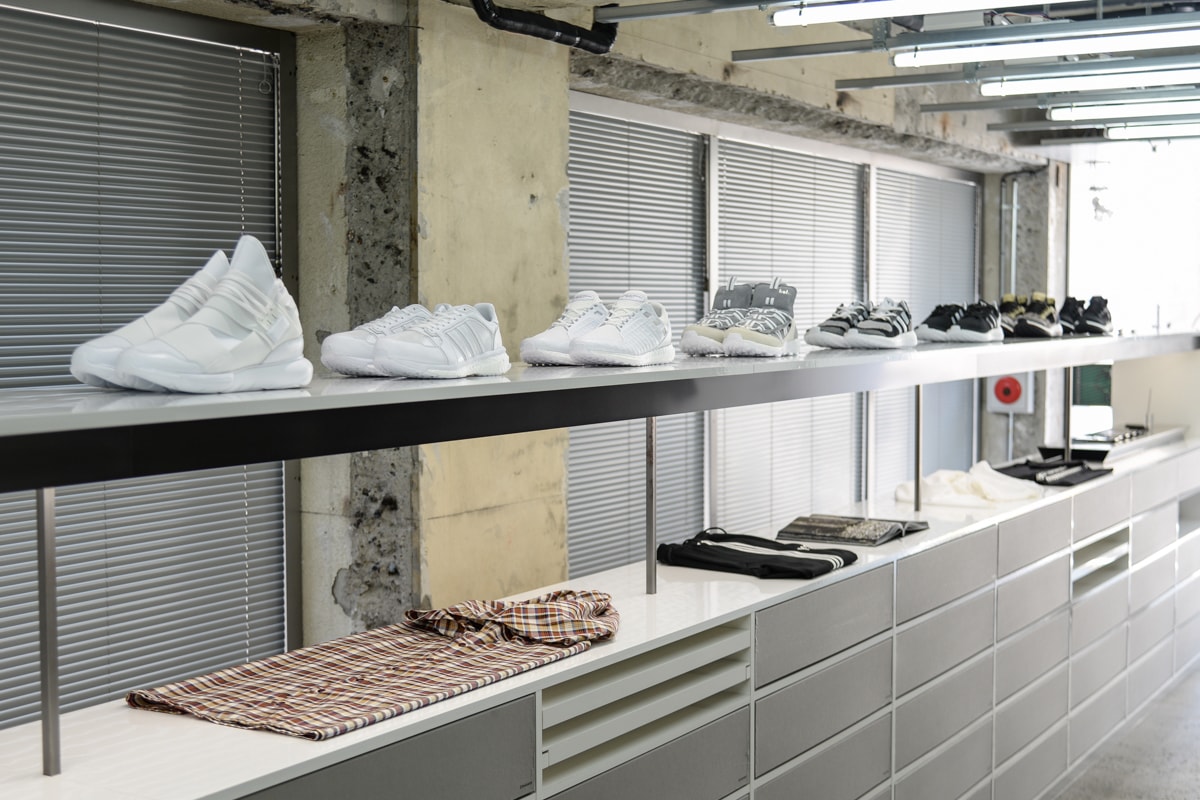 3 of 7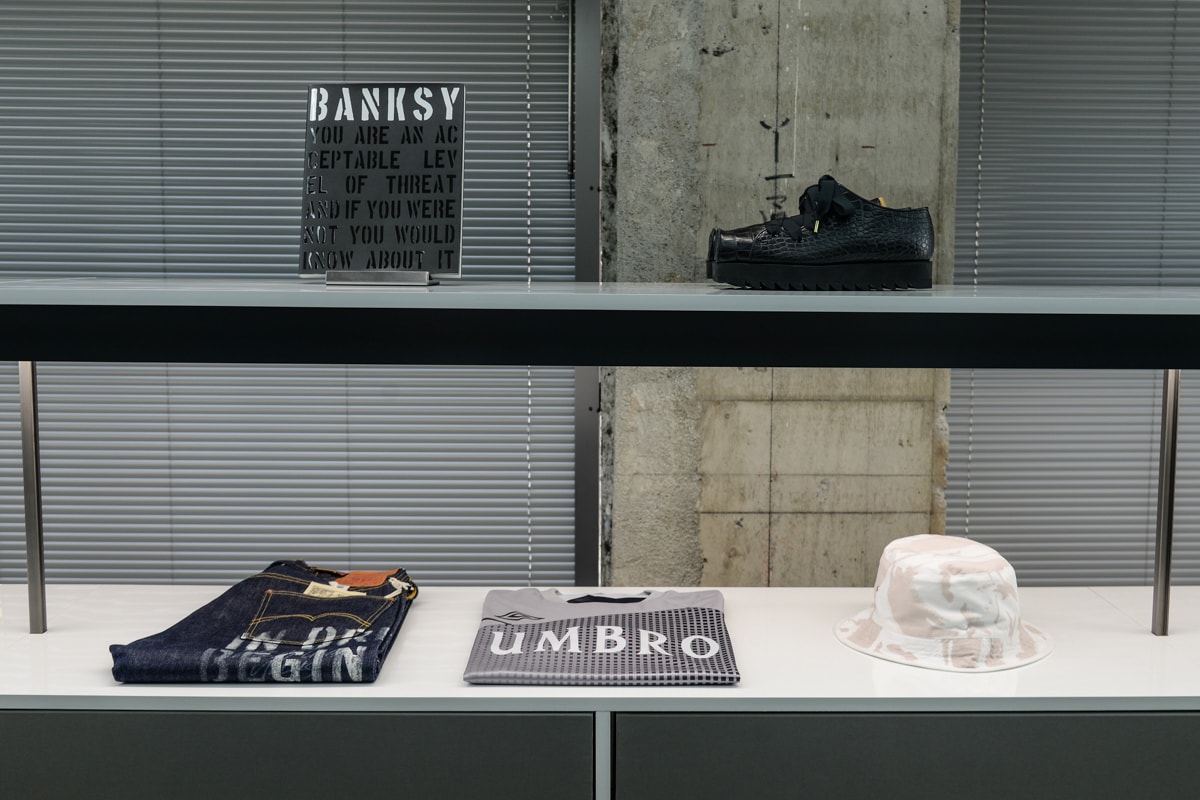 4 of 7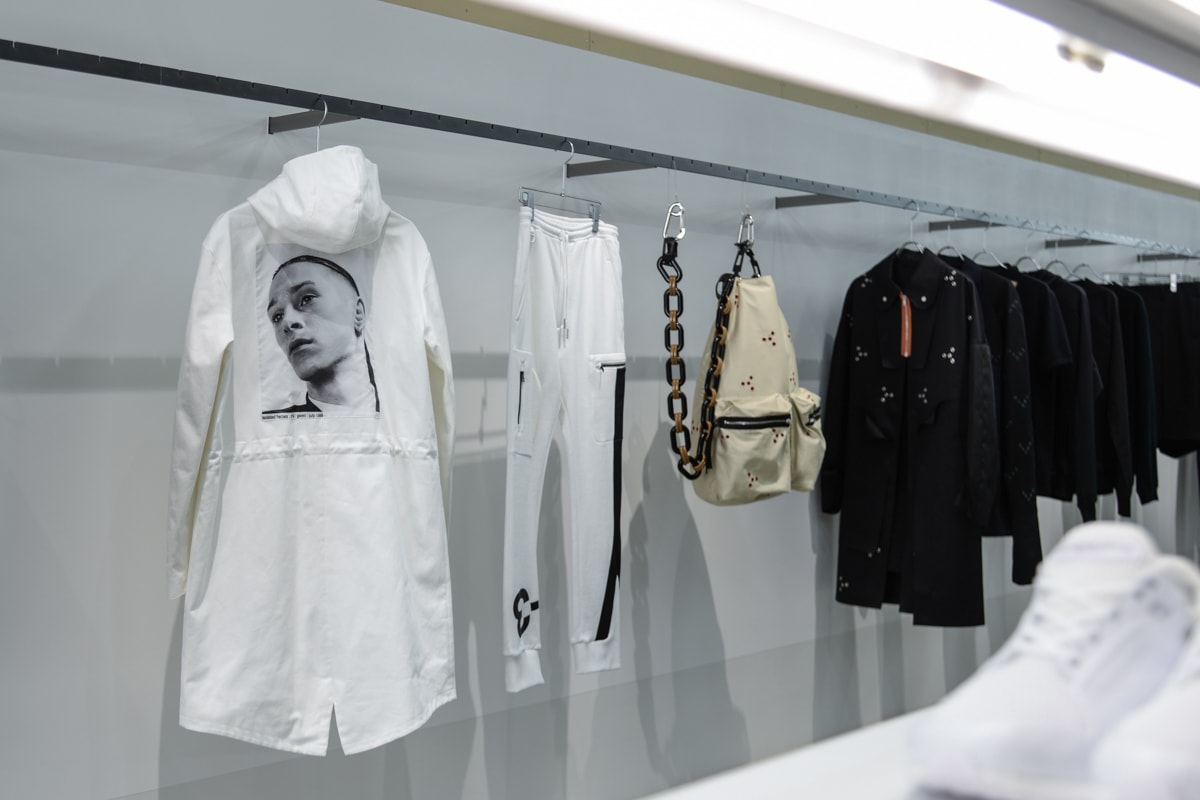 5 of 7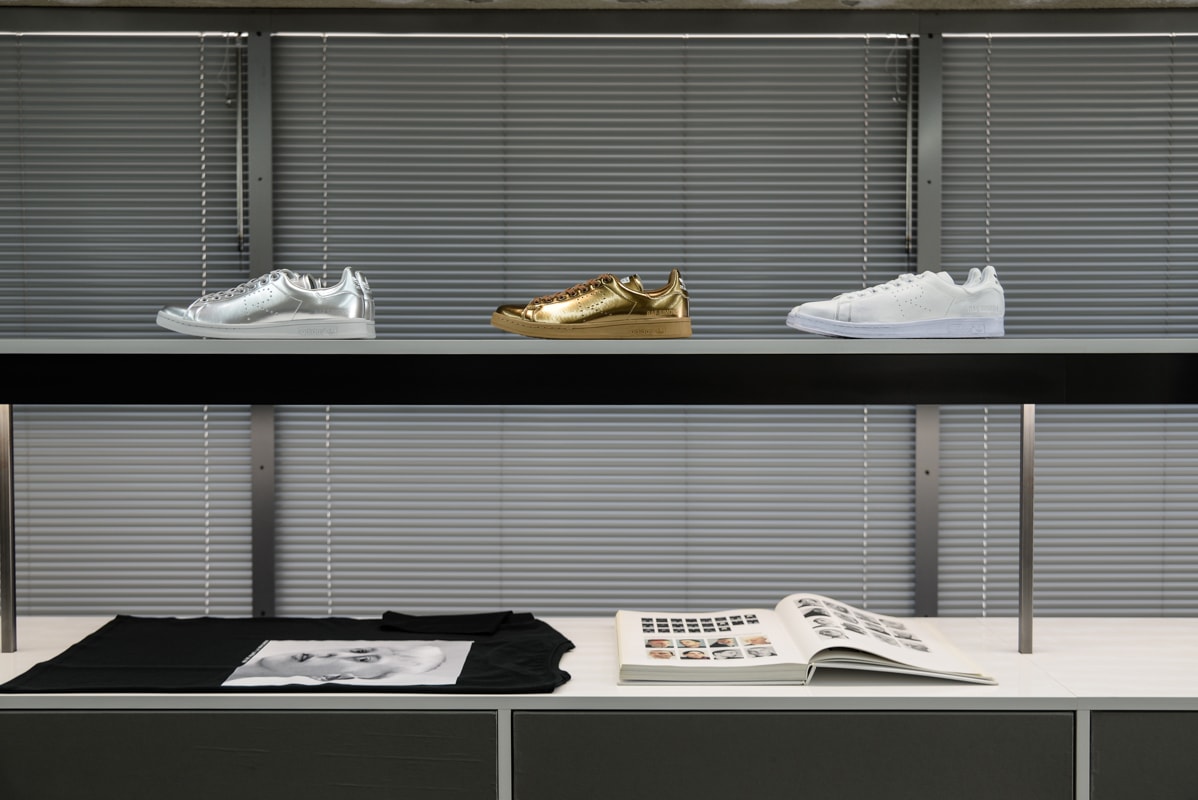 6 of 7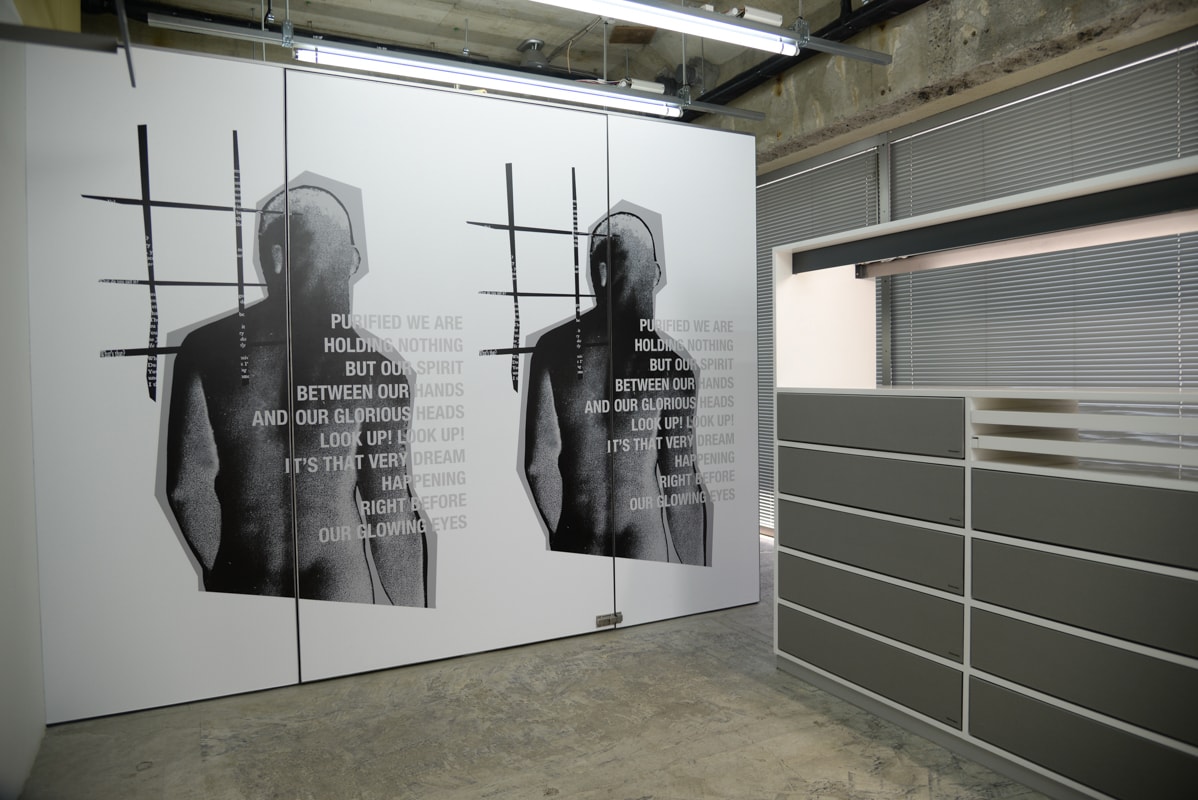 7 of 7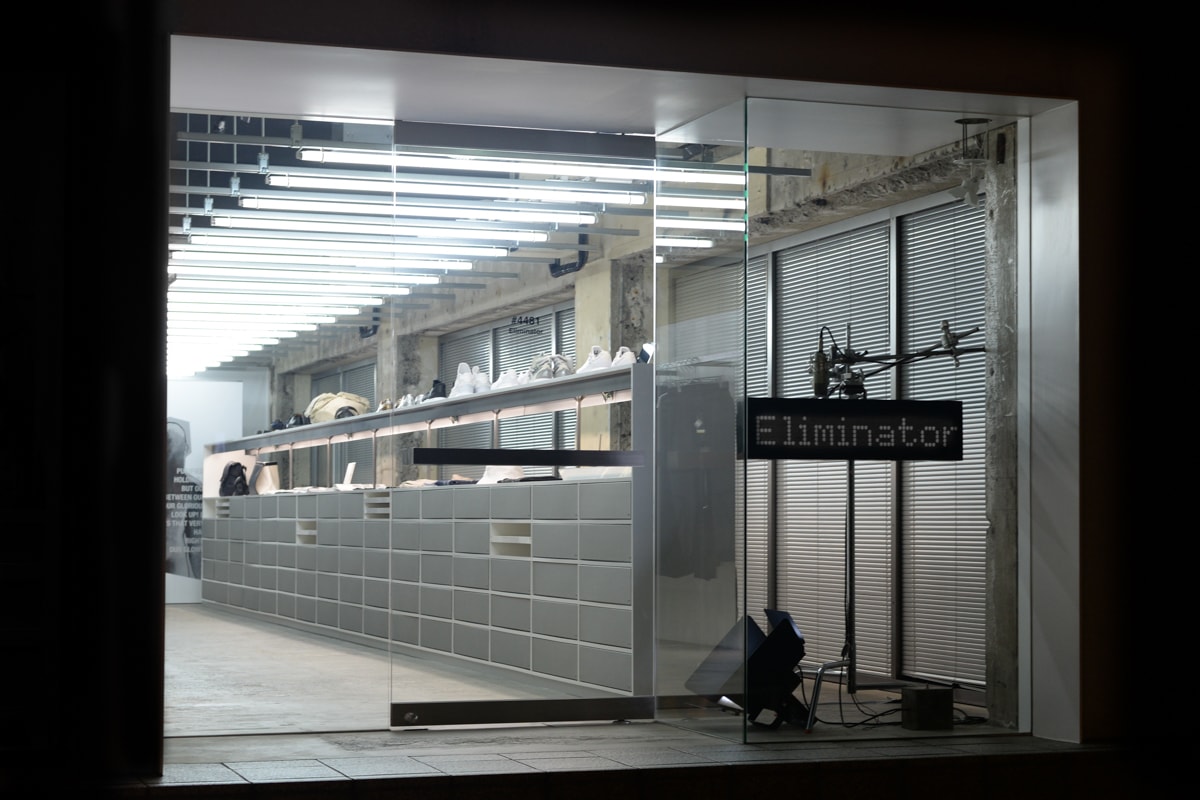 Walking into Eliminator is almost like stepping into a different world. Sure, there's many stores that have been able to execute a cool interior, but the industrial look that the Daikanyama establishment has implemented is quite something else. An airport signboard displaying the latest store arrivals greets customers at the front, before a concrete-clad interior with steel fixtures display some of the most coveted sportswear and contemporary items on the market. Here you will find garments by ACRONYM, Y-3 SPORT, OAMC, ARC'TERYX VEILANCE, Raf Simons and COMME des GARCONS HOMME PLUS, while eliminator's own retro-inspired collaborations with the likes of Umbro hang neatly on the racks as well. Aside from the apparel, you will also find rare sneakers, books and steel accessories, many of which are exclusive to the store. Daikanyama is a must-visit for anyone who makes the trip to Tokyo, and this location should definitely be at the top of your go-to list.
Address: 26-13 Sarugakucho, Shibuya-ku 150-0033
Graphpaper
1 of 6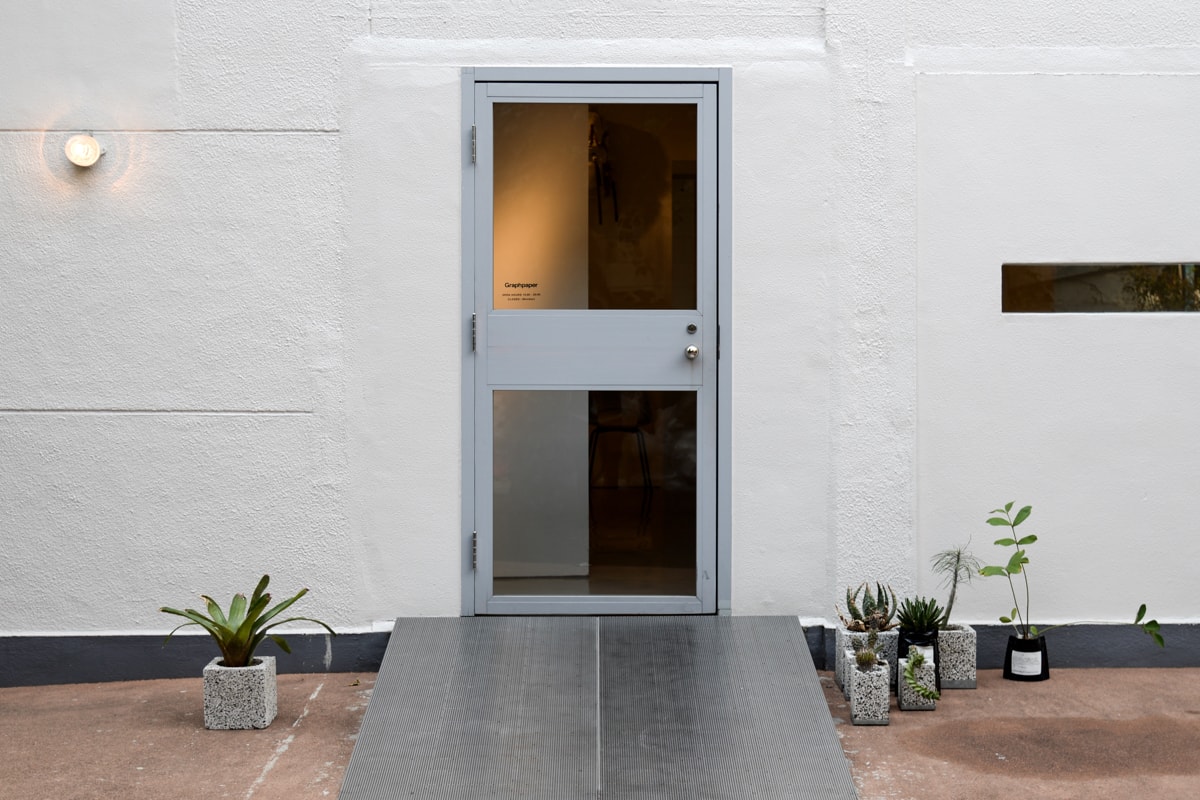 2 of 6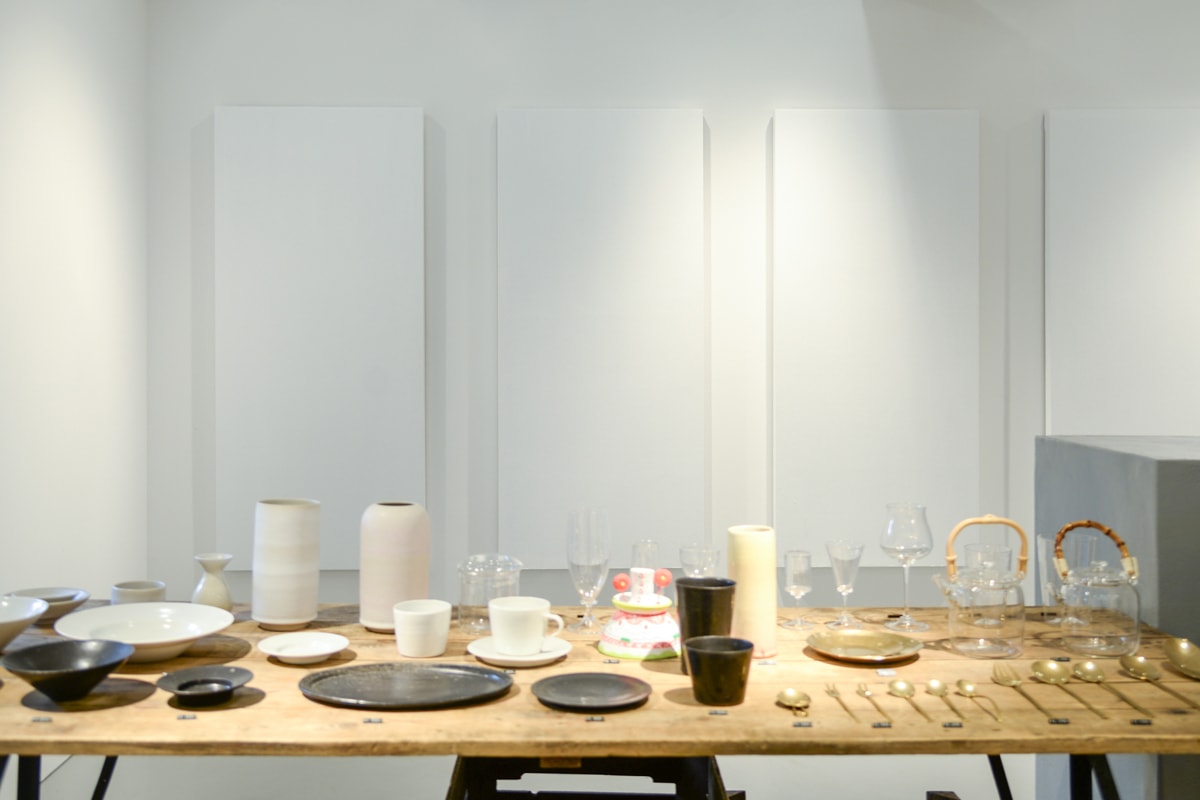 3 of 6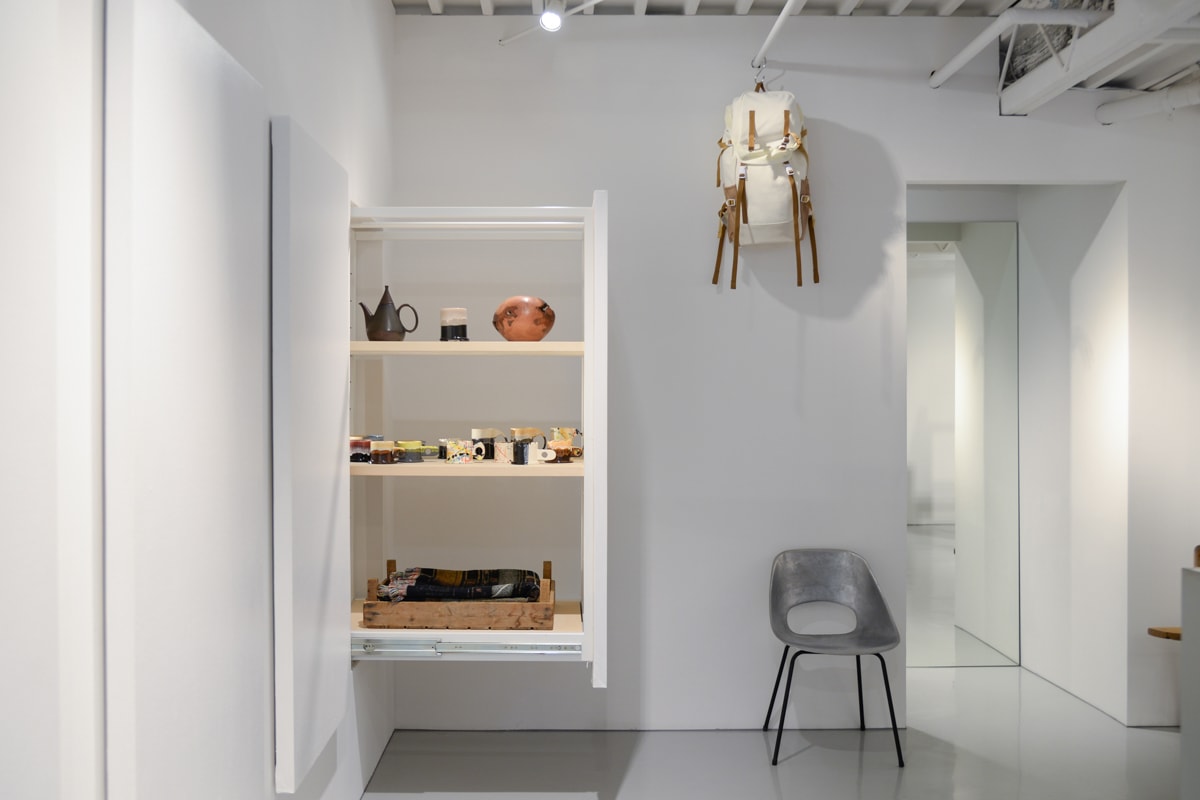 4 of 6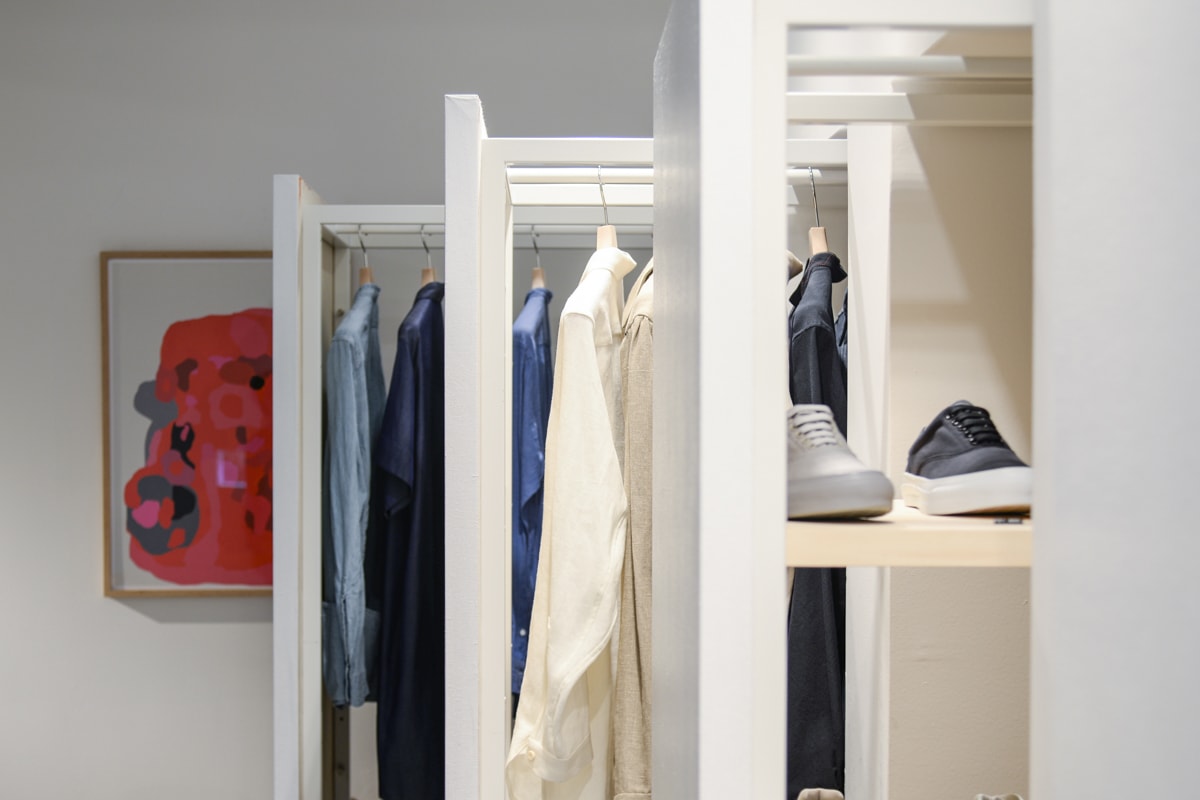 5 of 6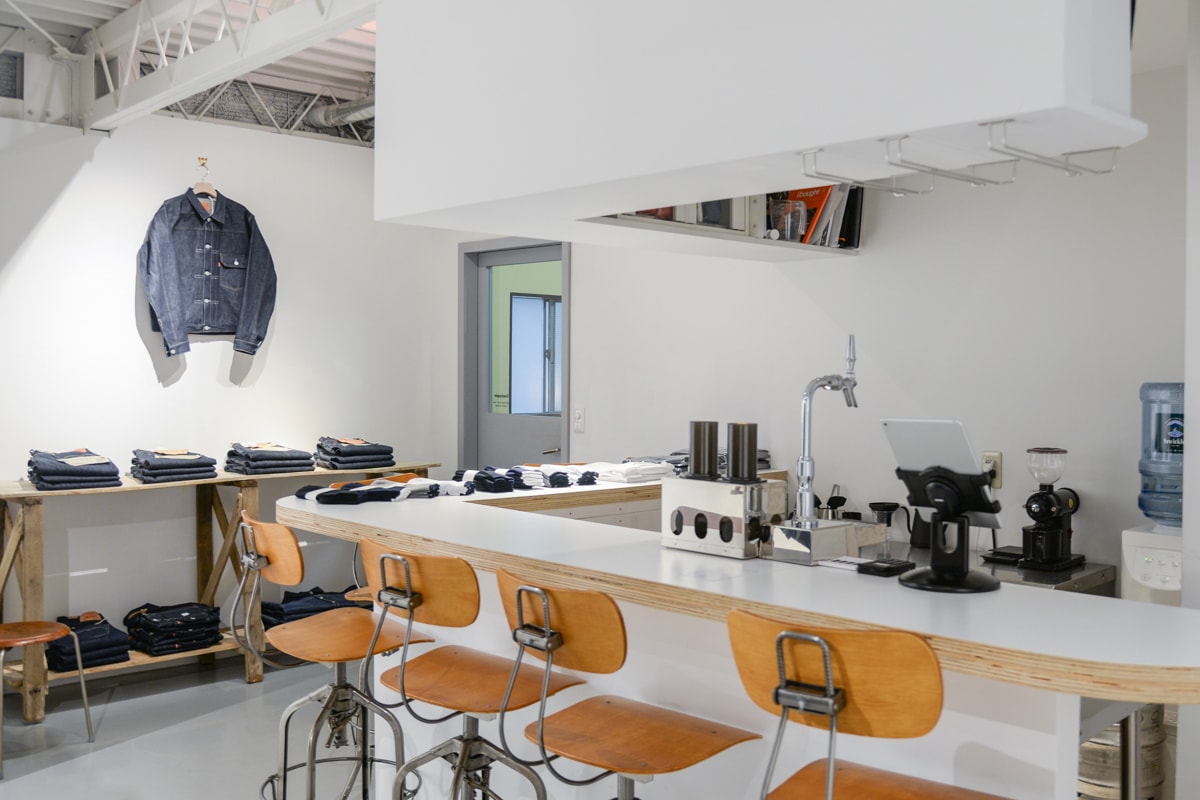 6 of 6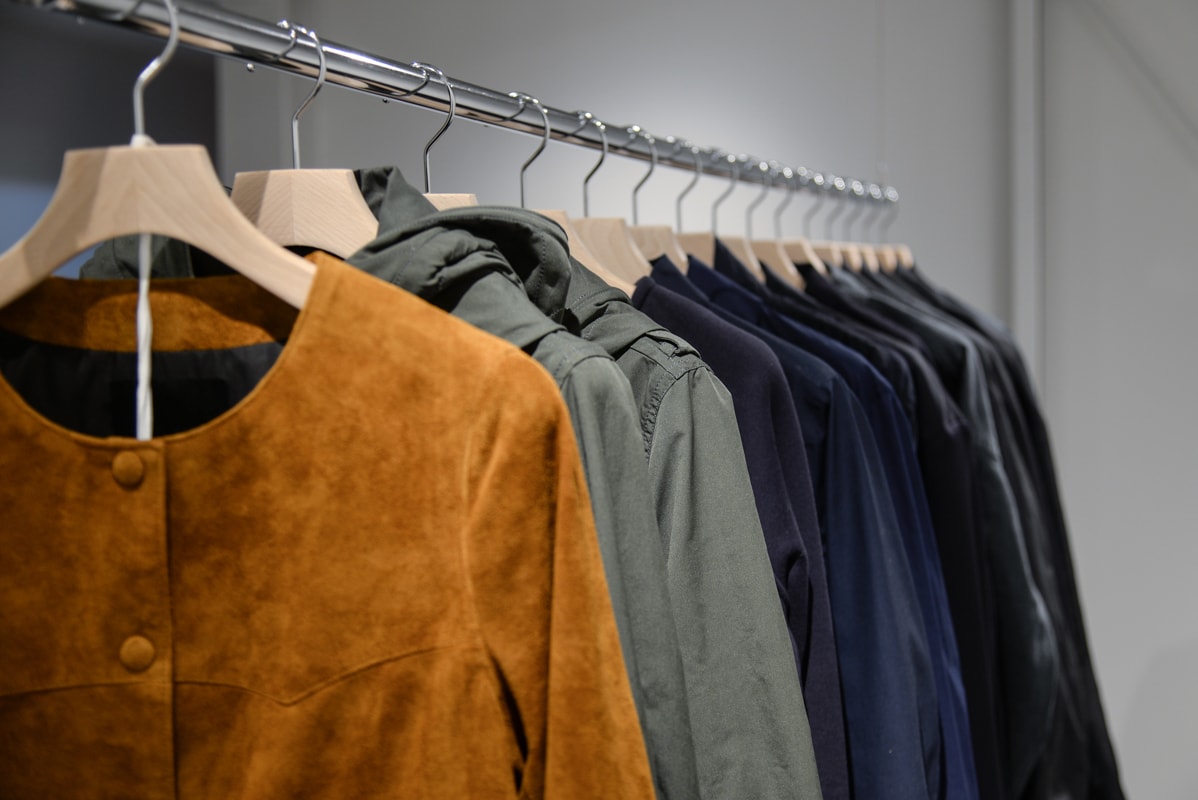 Hidden in a maze of streets right in between Shibuya and Harajuku is Graphpaper. Though the store's interior doesn't look like much at first glance, a staff member will most likely demonstrate how to view their selection of clothing upon your arrival. Hidden behind a symmetrical lineup of orange-painted canvases are clothing racks that slide out of the walls, which showcase a selection of chic garments for both men and women. Much like the store's interior, the clothing is understated but those with a refined taste and a little bit of extra cash to splash will most definitely find something to add to their wardrobe. Graphpaper's brand list includes the likes of White Mountaineering, Loopwheeler, John Smedley and N.HOOLYWOOD, in addition to its own in-house line and various collaborative endeavors. You will also find footwear from Diadora and SPECTUSSHOECO, ceramic sculptures, and some vintage-style home goods.
Address: 5-36-6 Jingumae, Shibuya-ku 150-0001
have a good time
1 of 6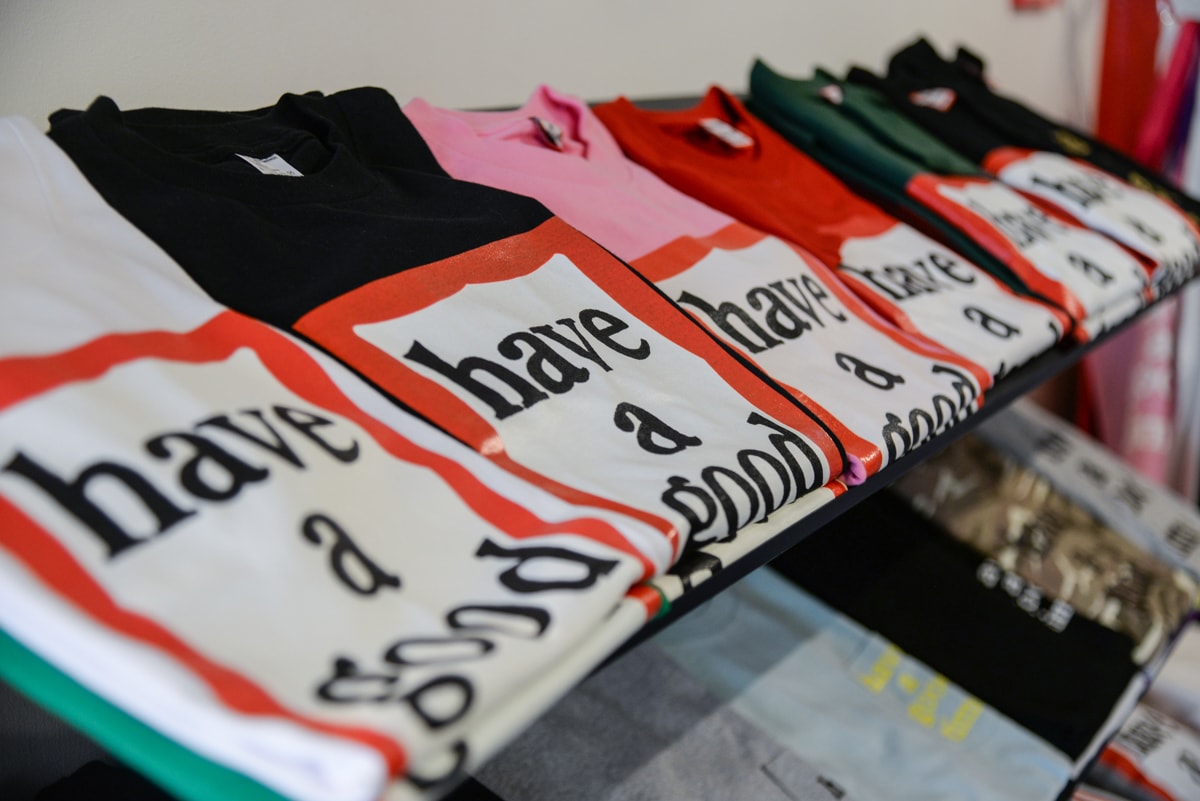 2 of 6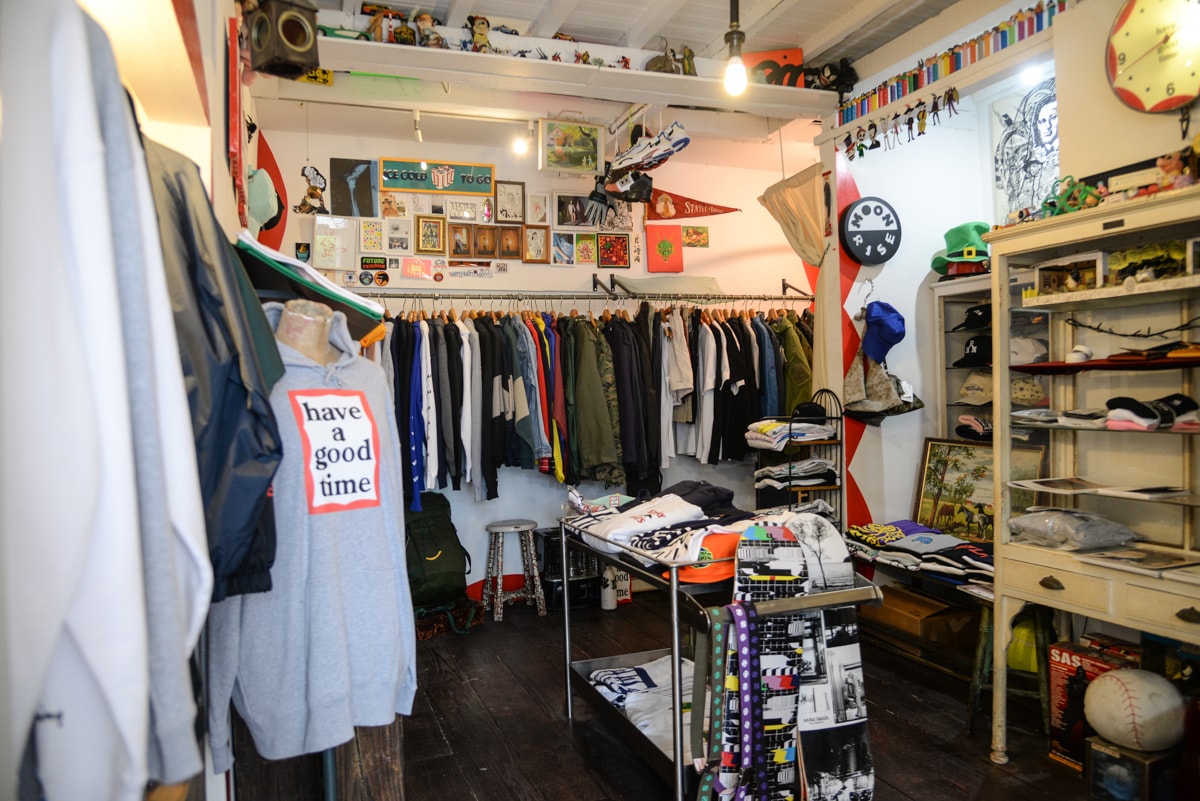 3 of 6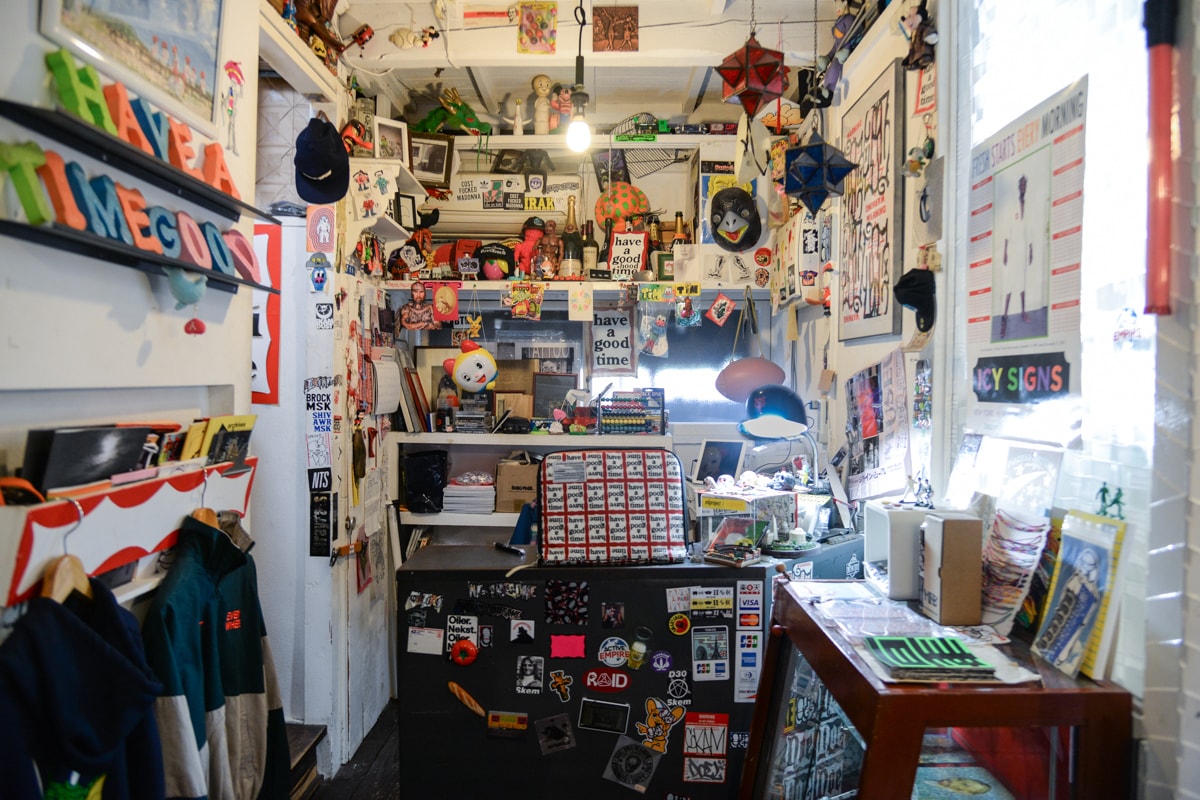 4 of 6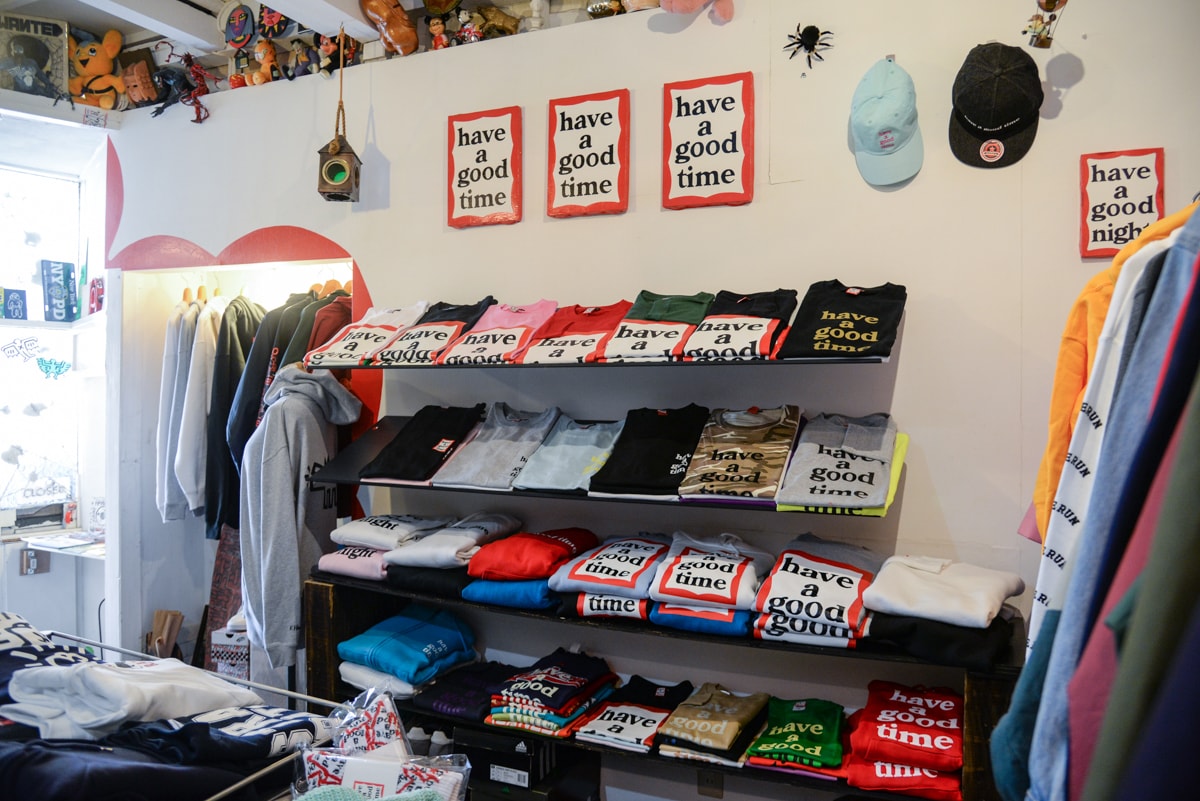 5 of 6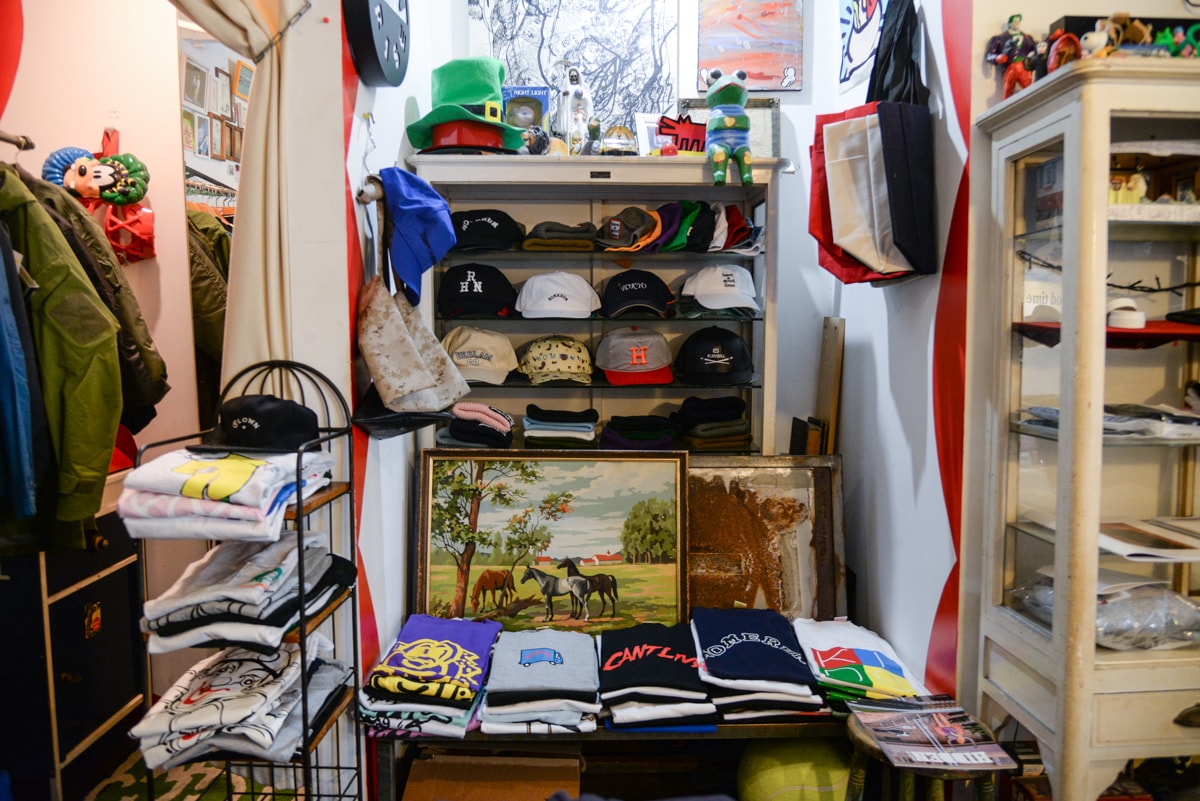 6 of 6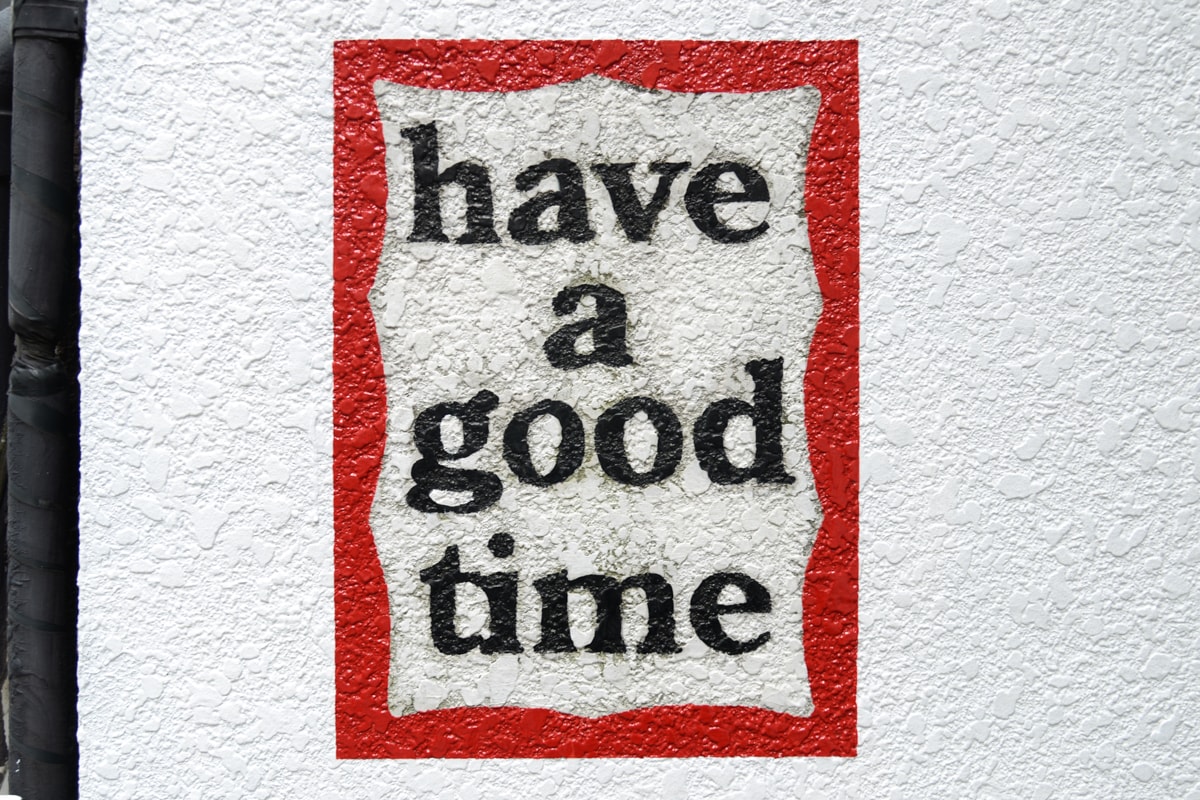 have a good time is located approximately 10 minutes away from Nakameguro station; though somewhat hidden, the store's discernible logo is painted on the wall of a normal house, while a metal plate laser cut with the store's name covers the front windows. The establishment first received global attention through its highly-coveted footwear release with Vans, but it has been a local hotspot for creative minds and skaters alike since the start of 2012. A collaborative project with legendary skater Jason Dill and his Fucking Awesome imprint further cemented its stature in the world of skateboarding. The cluttered interior is quite reflective of the colorful personalities that stop by day in and day out, and you will find brands like Stray Rats and Cav Empt alongside its limited in-house line. have a good time also provides exposure to lesser-known gems Chaos Fishing Club, bedlam and HOMERUN, some of which are run by friends and acquaintances. Aside from the vibrant selection of apparel you can also find some zines and skateboarding accessories. 
Address: 1-2-14 Nakameguro, Meguro 153-0061
HIGH! STANDARD
1 of 6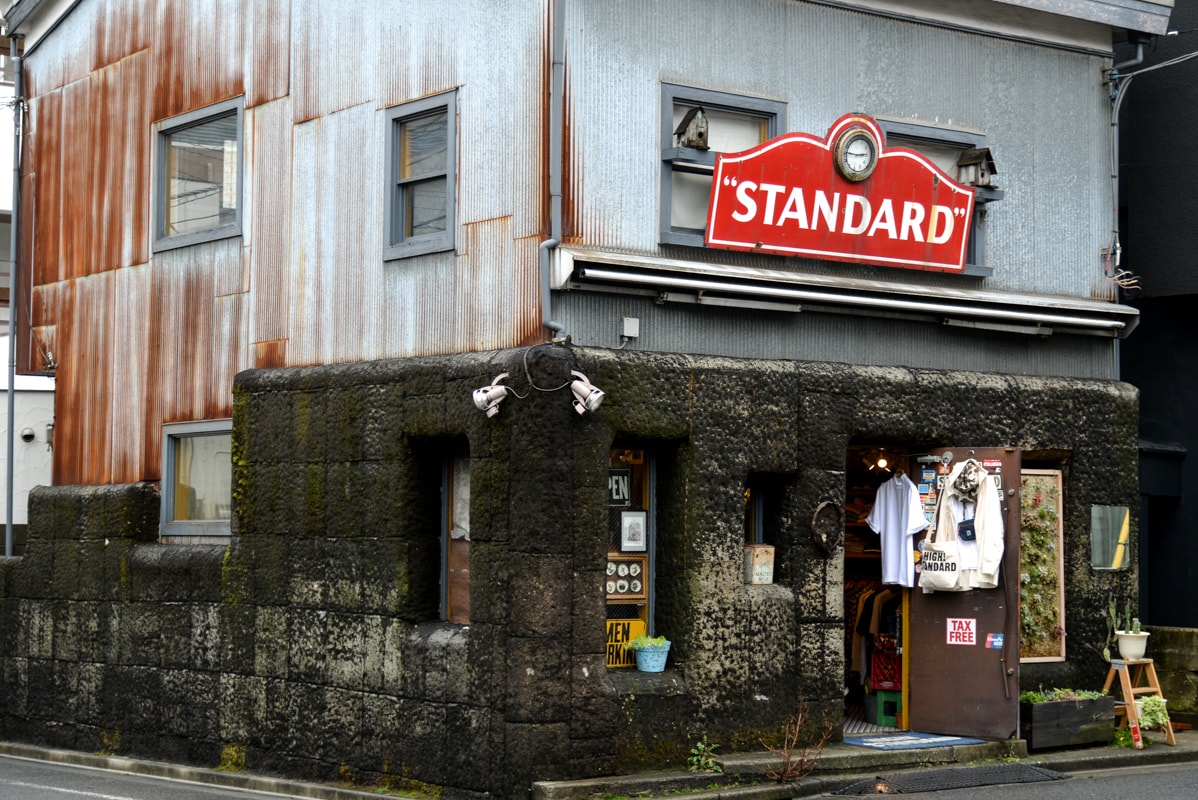 2 of 6
3 of 6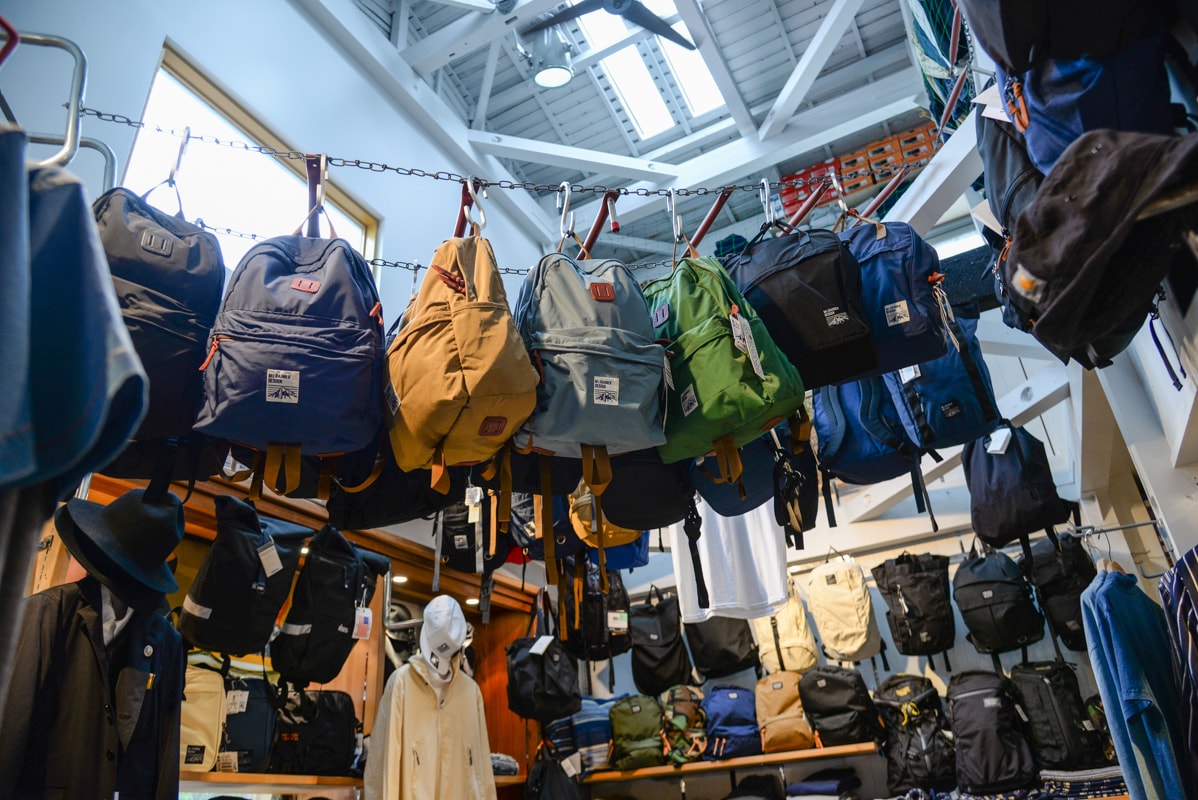 4 of 6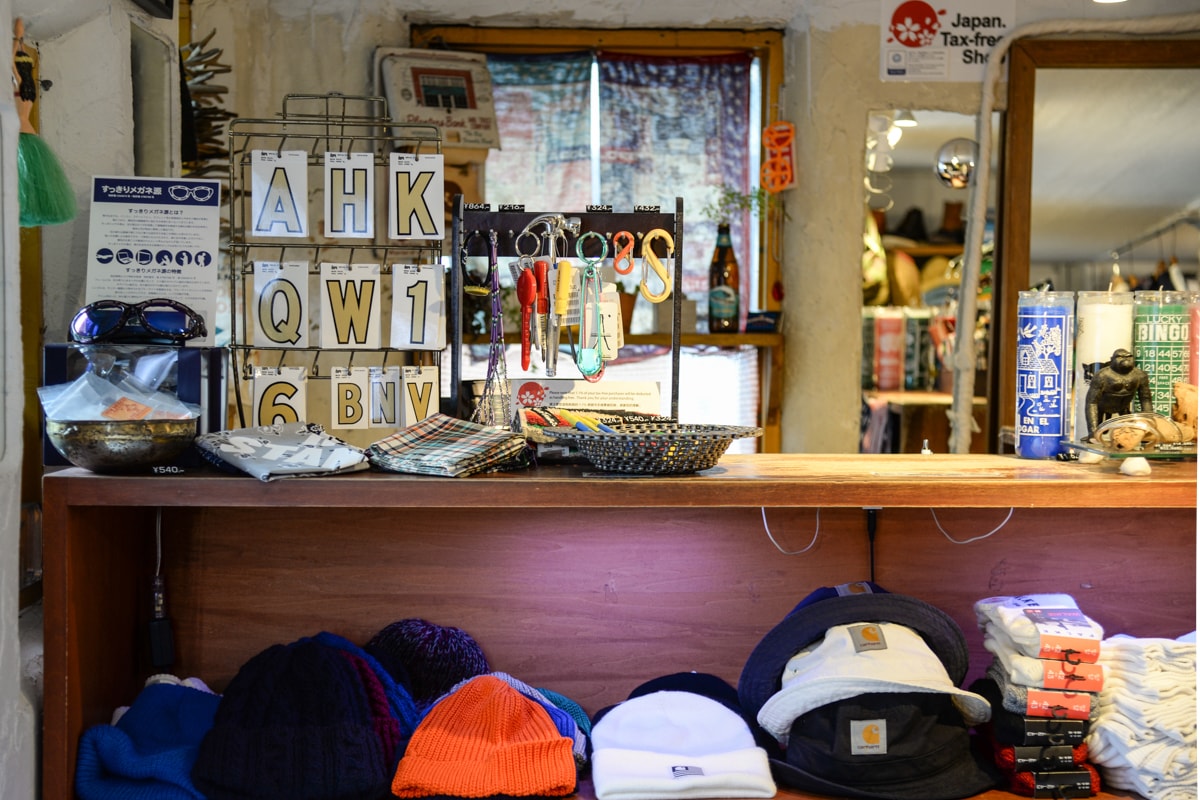 5 of 6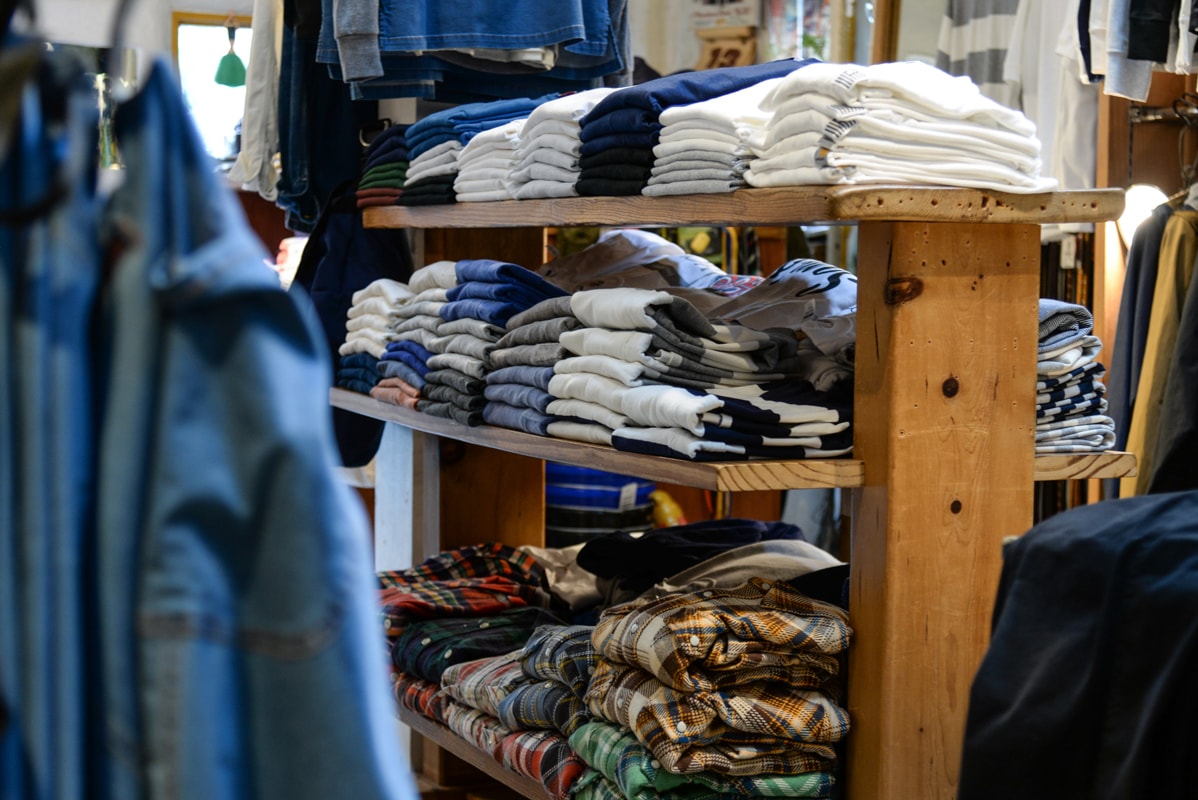 6 of 6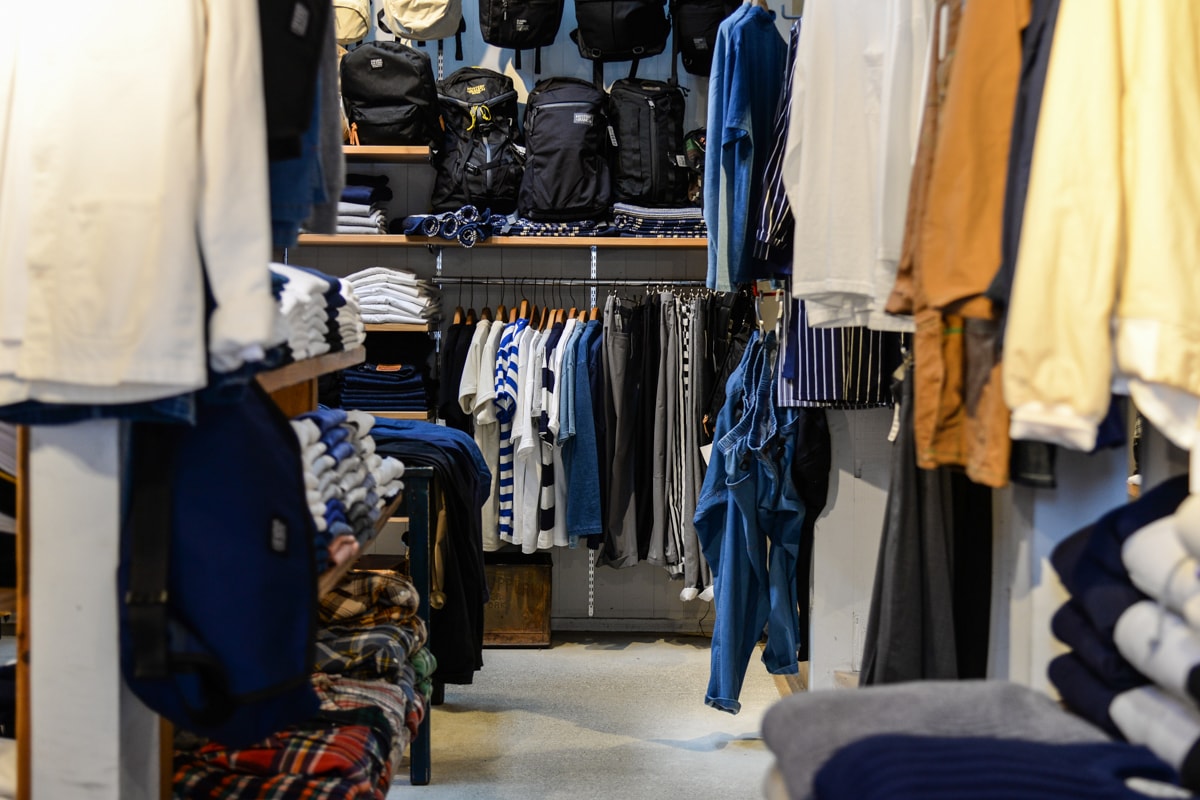 Just a 30-second walk away from the aforementioned eliminator sits HIGH! STANDARD, a clothier known for its selection of vintage and outdoor garments. The store's red sign and building itself is hard to miss, especially in an area like Daikanyama where the vast majority of the buildings are either stunning examples of contemporary architecture or elegantly revamped structures. Within the confines of the exposed rock and recycled material construction, you will find a crowded interior jam-packed with all sorts of Americana styles, hiking garb, along with the accessories and some equipment to go with it. Think MT. RAINIER DESIGN, CAMBER, POINTER BRAND and Wild Things. If you can't get enough of the store you should definitely check out JOURNEY, HOLLYWOOD RANCH MARKET and OKURA, all of which are located close by and coincidentally run by the same owners.
Address: 25-1 Sarugakucho, Shibuya-ku 150-0033
SEE YOU SOON
1 of 6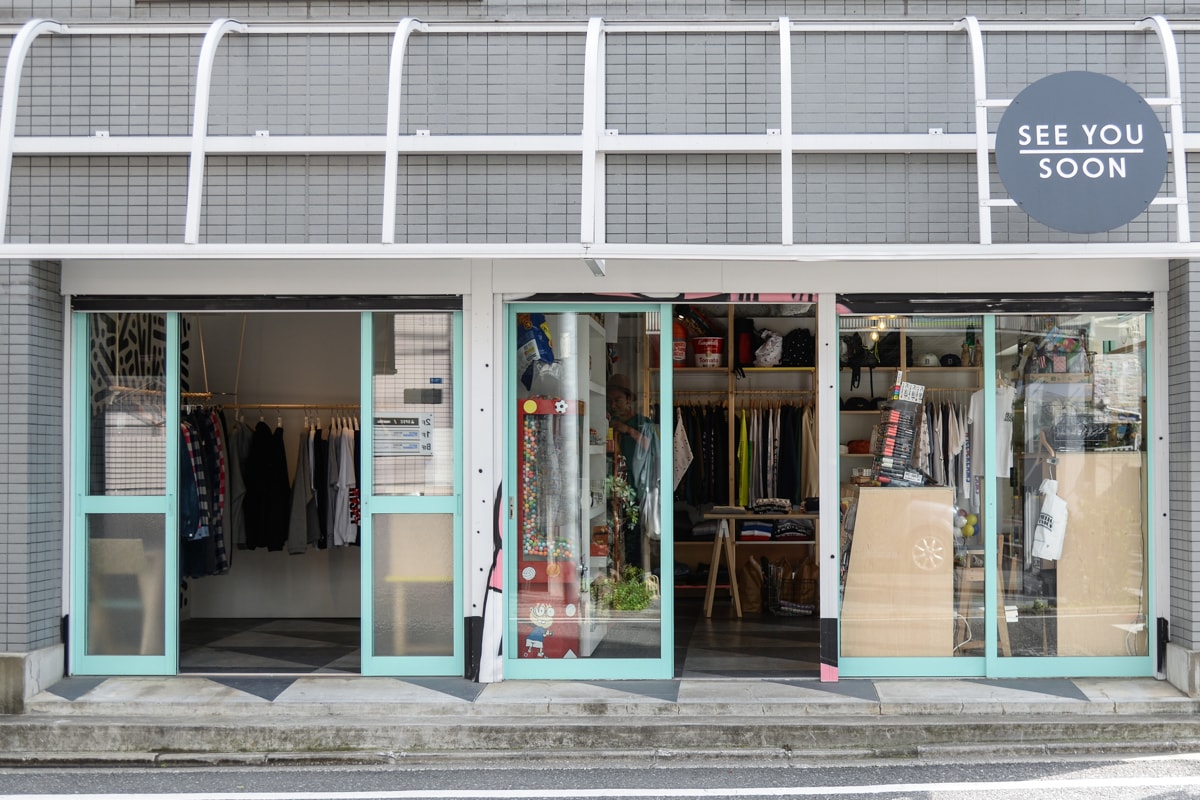 2 of 6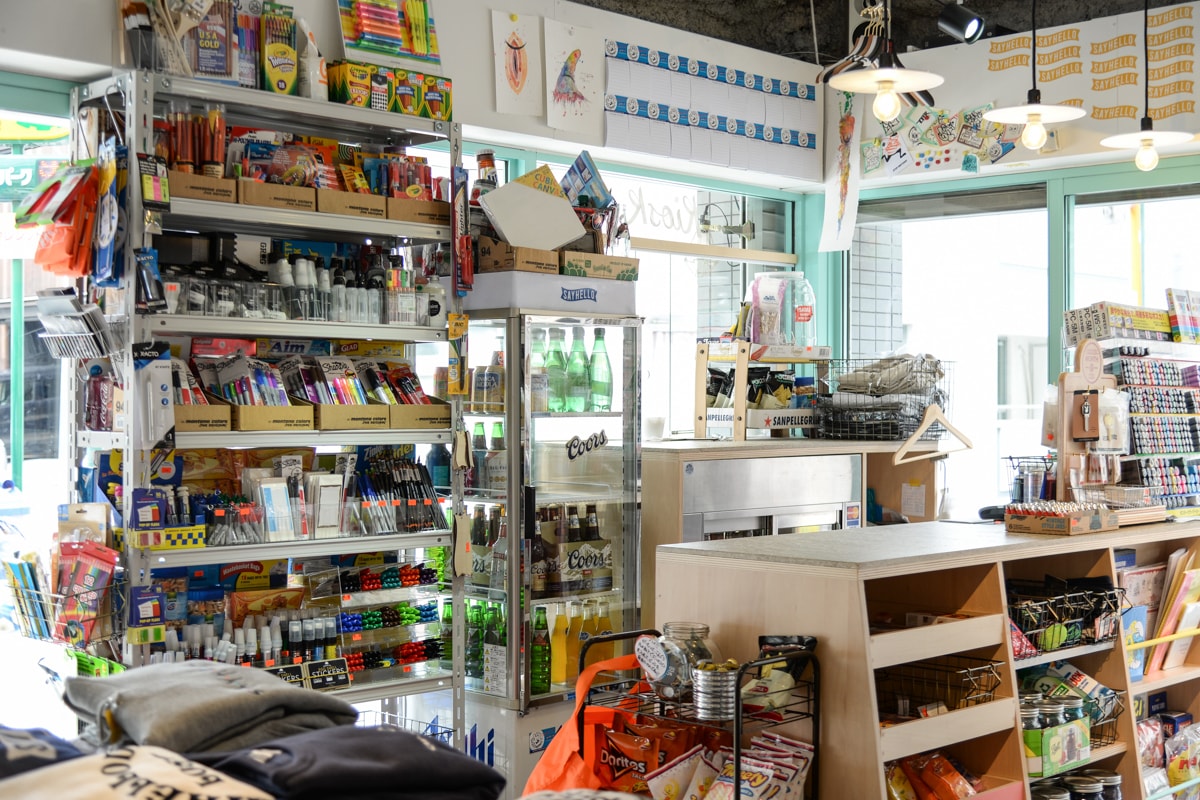 3 of 6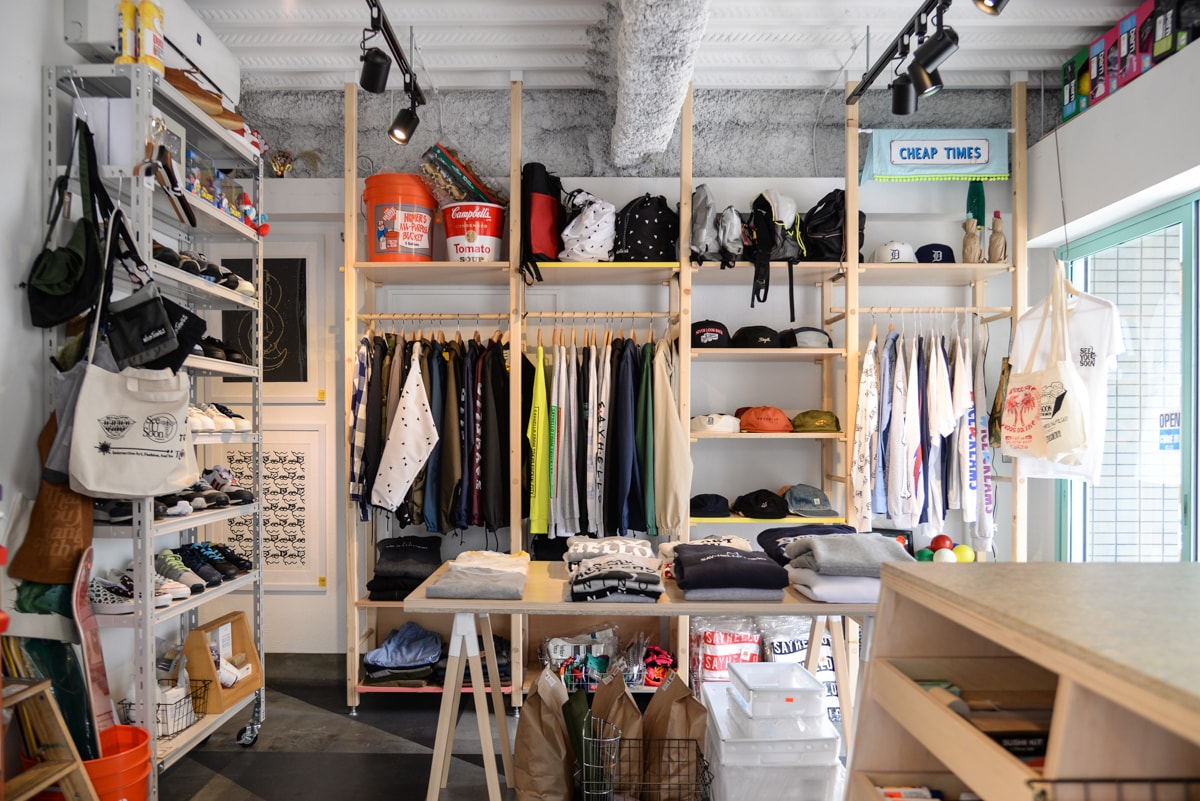 4 of 6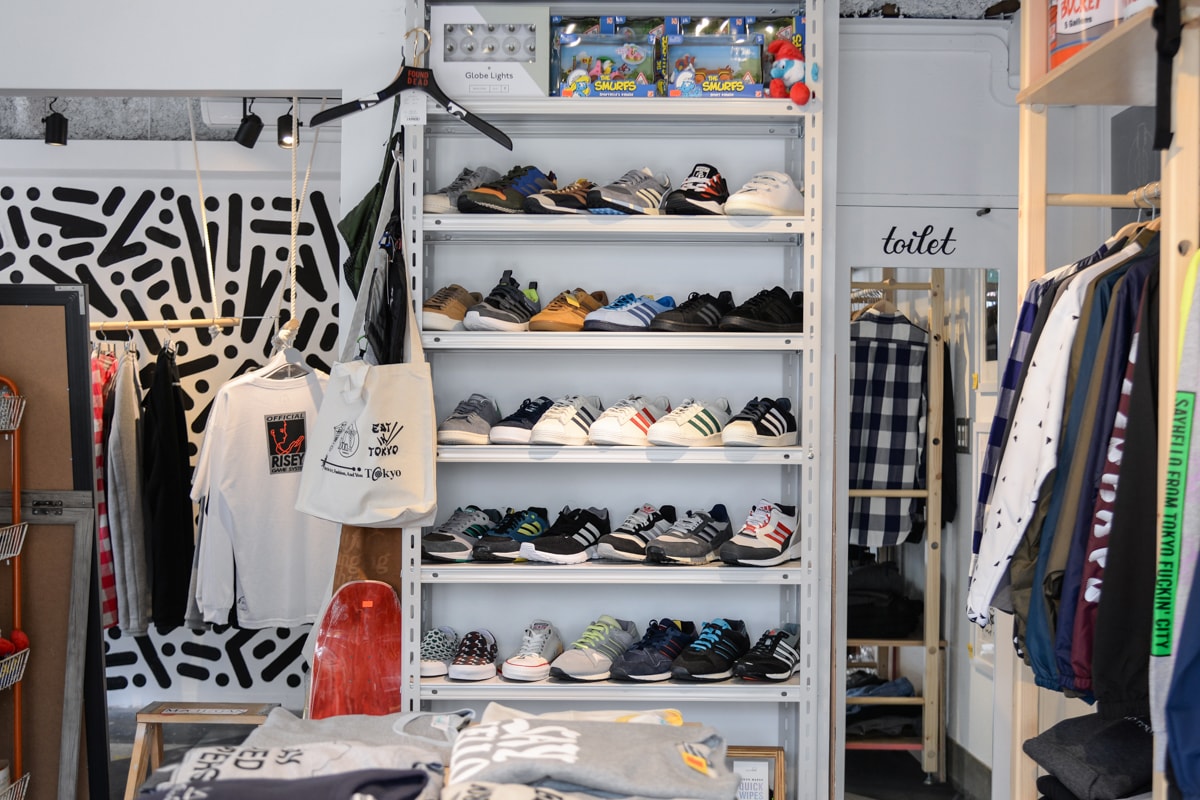 5 of 6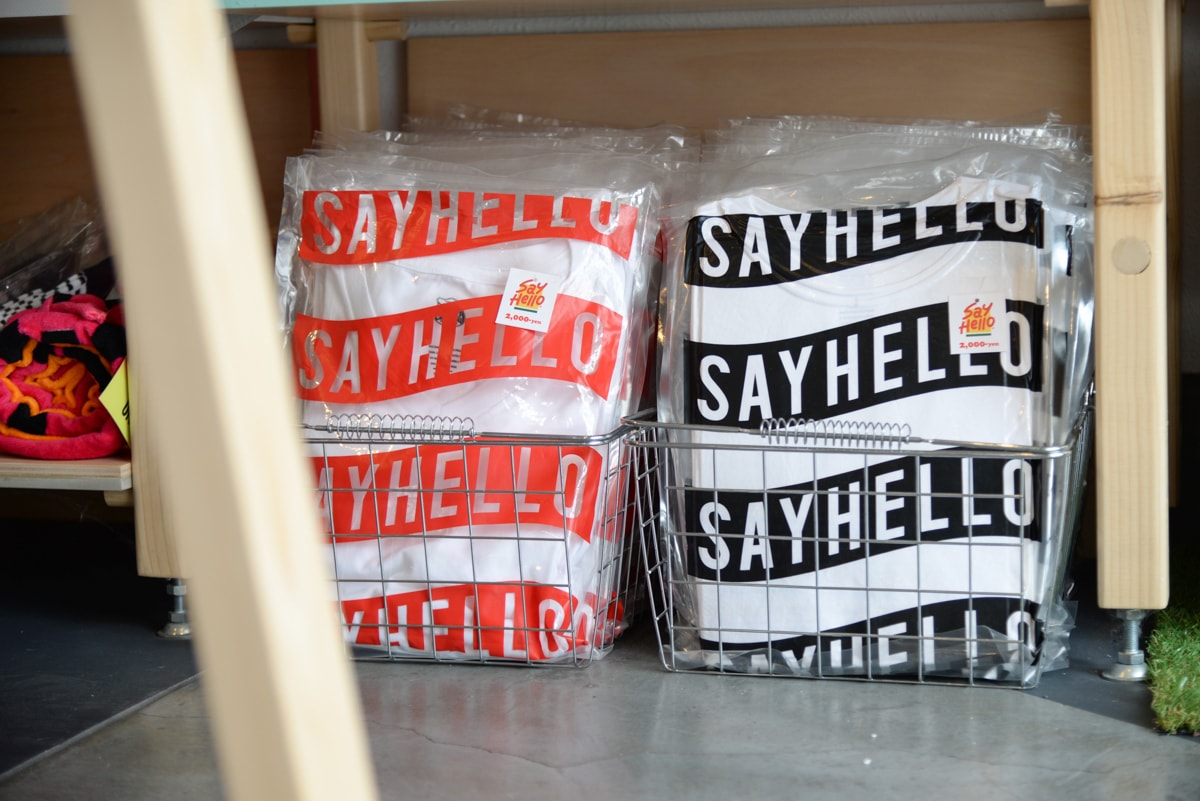 6 of 6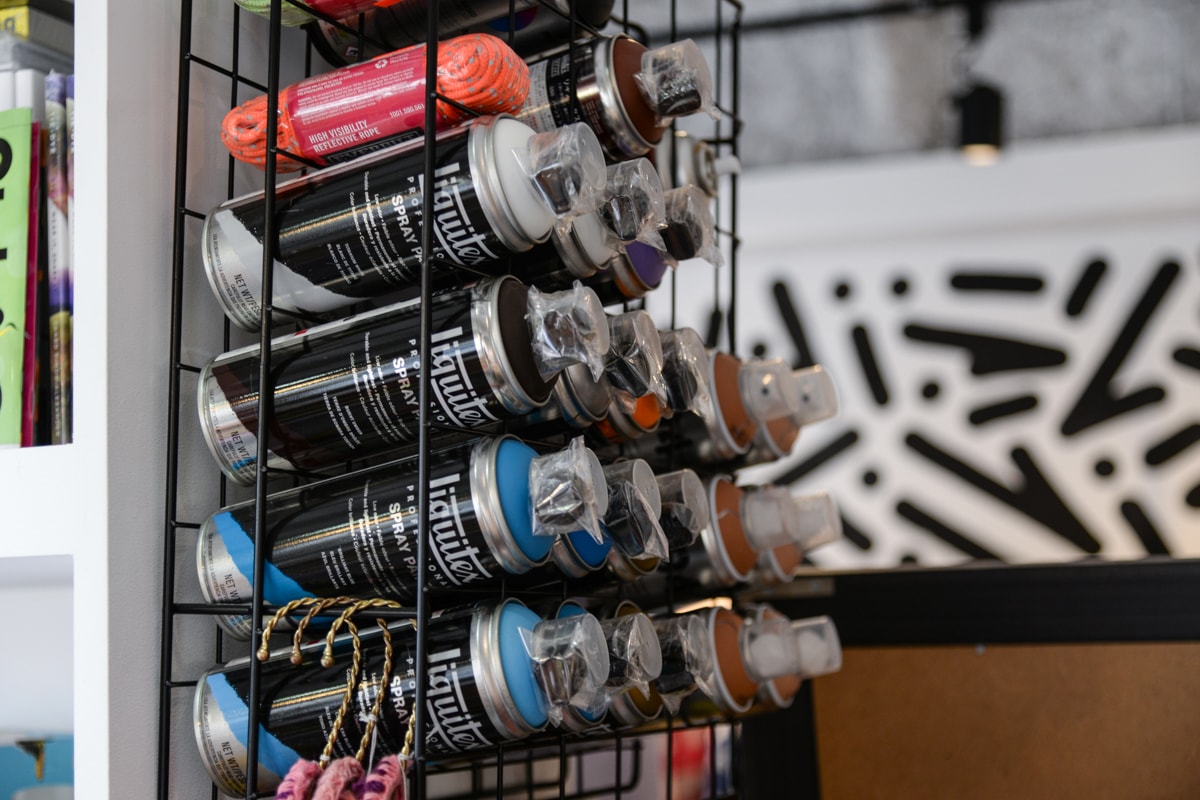 Located just west of Yoyogi Park sits SEE YOU SOON, a vibrant select shop that also serves as a gallery and kiosk. The vibrant interior reflects the open minds of the store's owners who founded the establishment in November of 2014 as sort of a creative hang out spot, following the launch of their brand SAYHELLO TOKYO in 2012. Aside from the selection of  various graphic-printed apparel you can pick up quirky lifestyle items, and arts and crafts supplies ranging from spray cans, POSCA paint pens and notebooks. The store's selection of snacks and beverages from around the globe add a welcomed touch to the homely space. SEE YOU SOON generally stocks brands that are run by the owners' friends, including the likes of Hombre Nino, Shakatastics and Wild Things in addition to SAYHELLO TOKYO's latest collection of course. Located in the Tomigaya area, those needing a break from the larger crowds should head over to the Tomigaya area which is just a 15-minute walk from Shibuya.
Address: 2-19-12 Tomigaya, Shibuya-ku 151-0063
vendor
1 of 7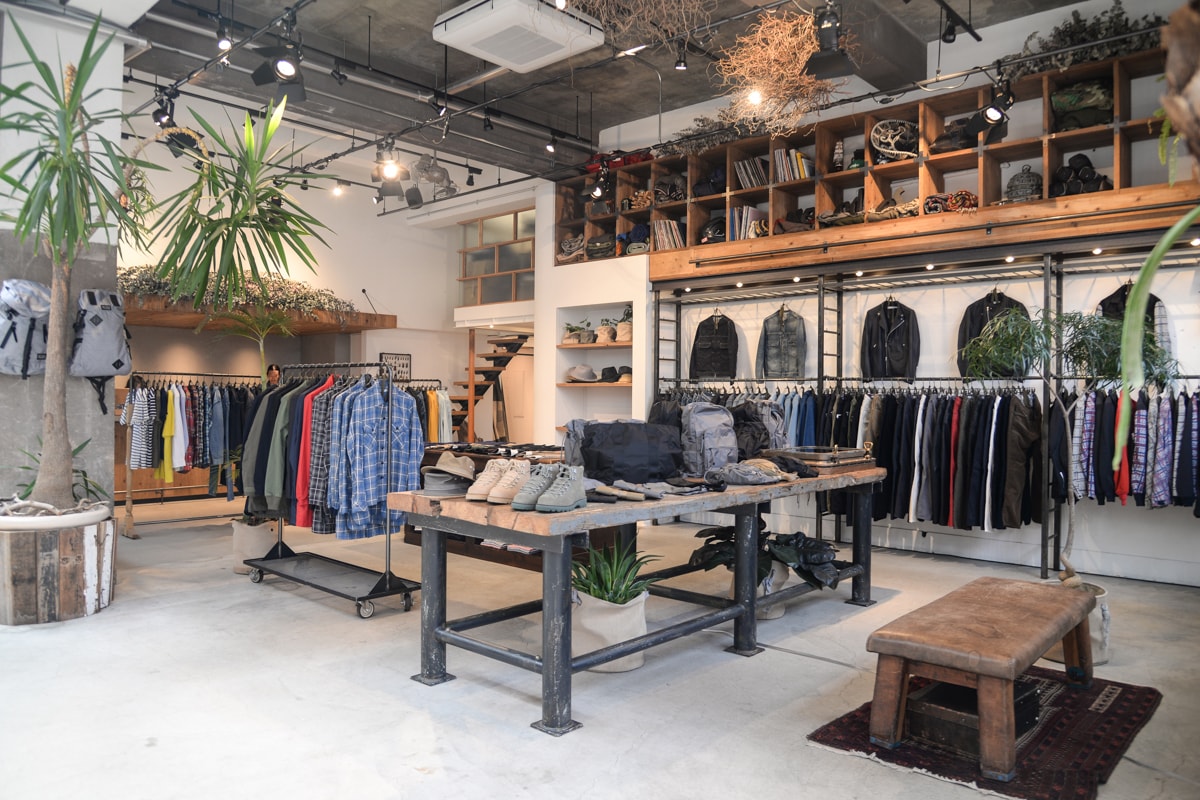 2 of 7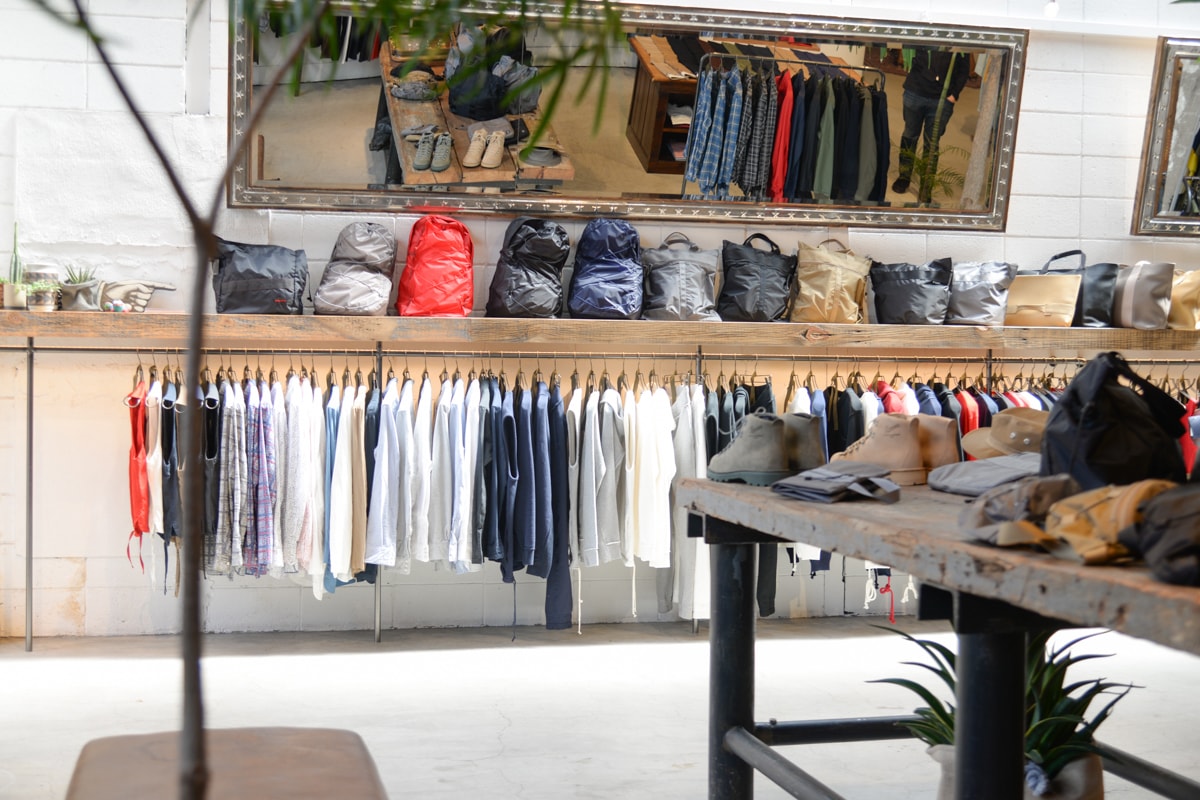 3 of 7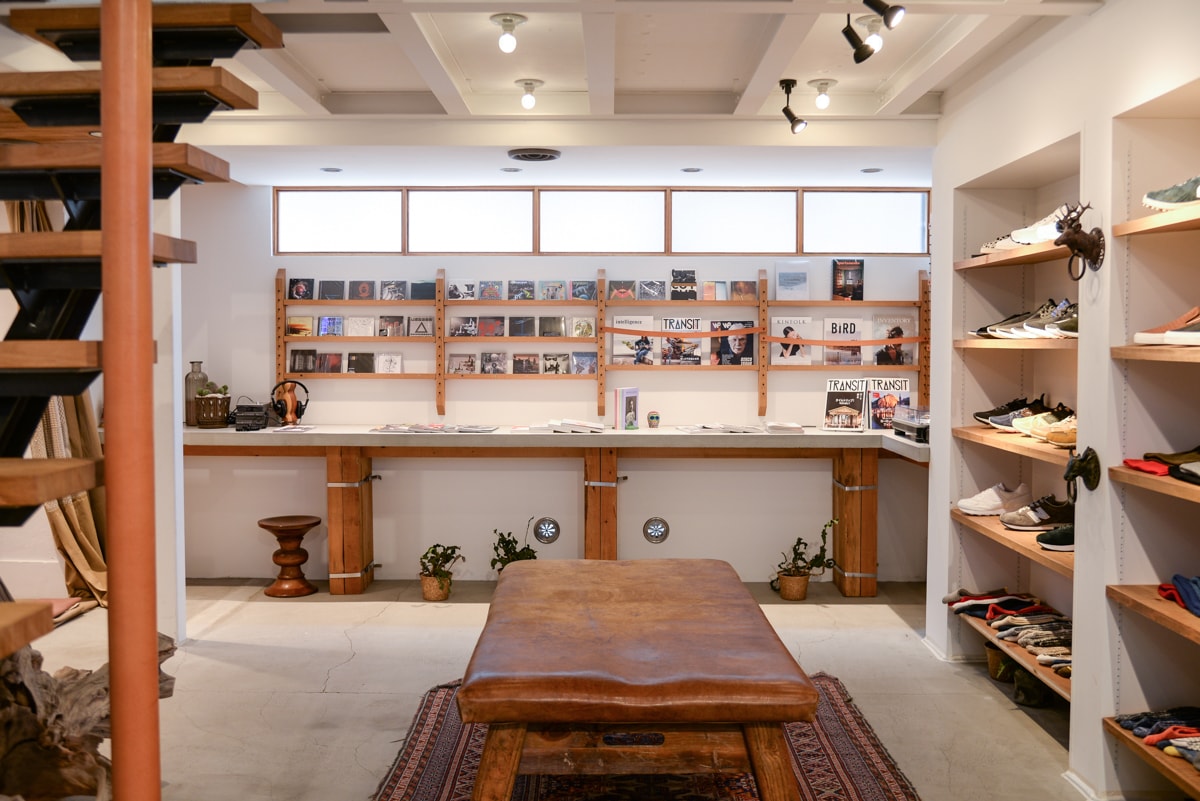 4 of 7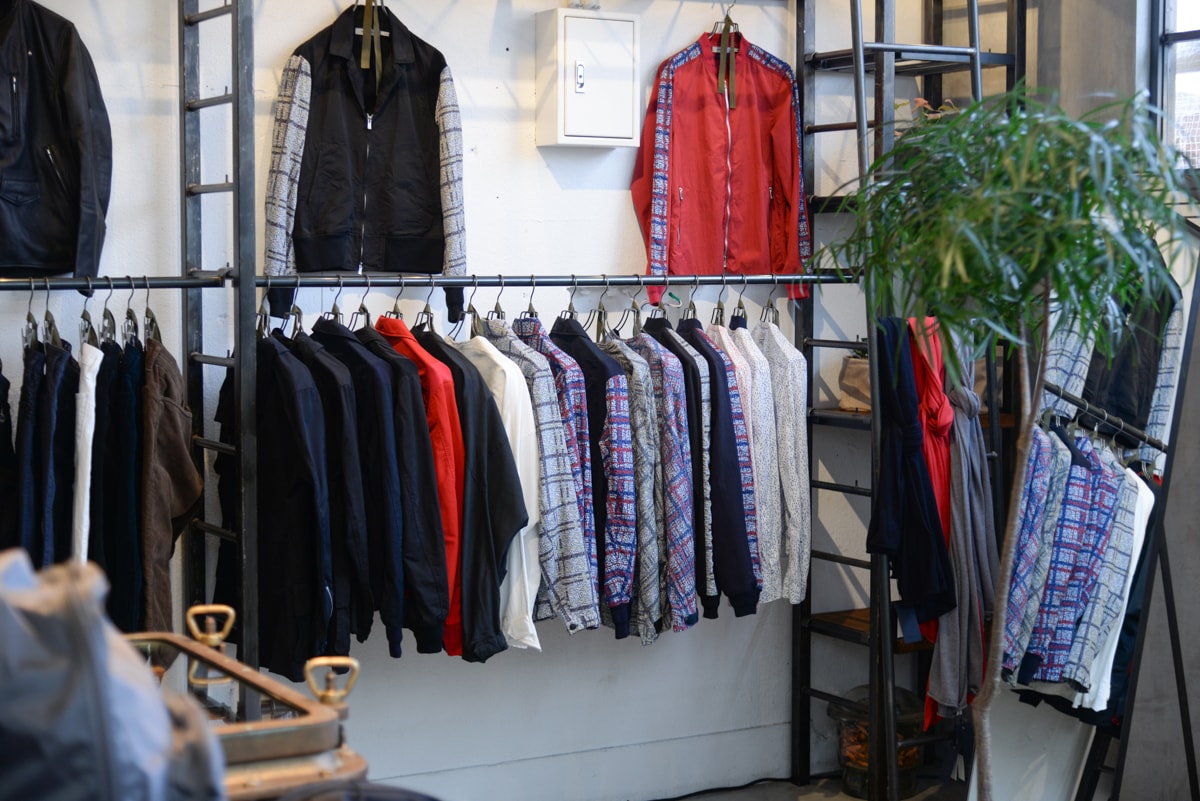 5 of 7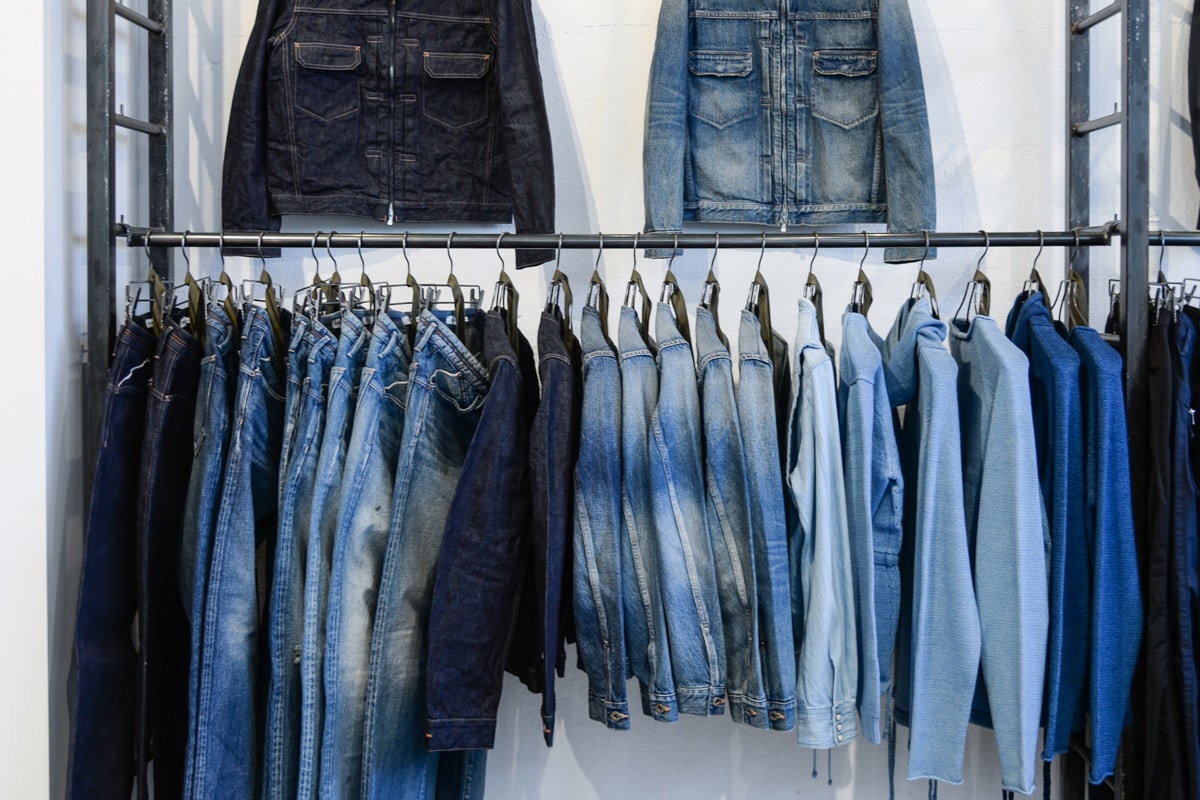 6 of 7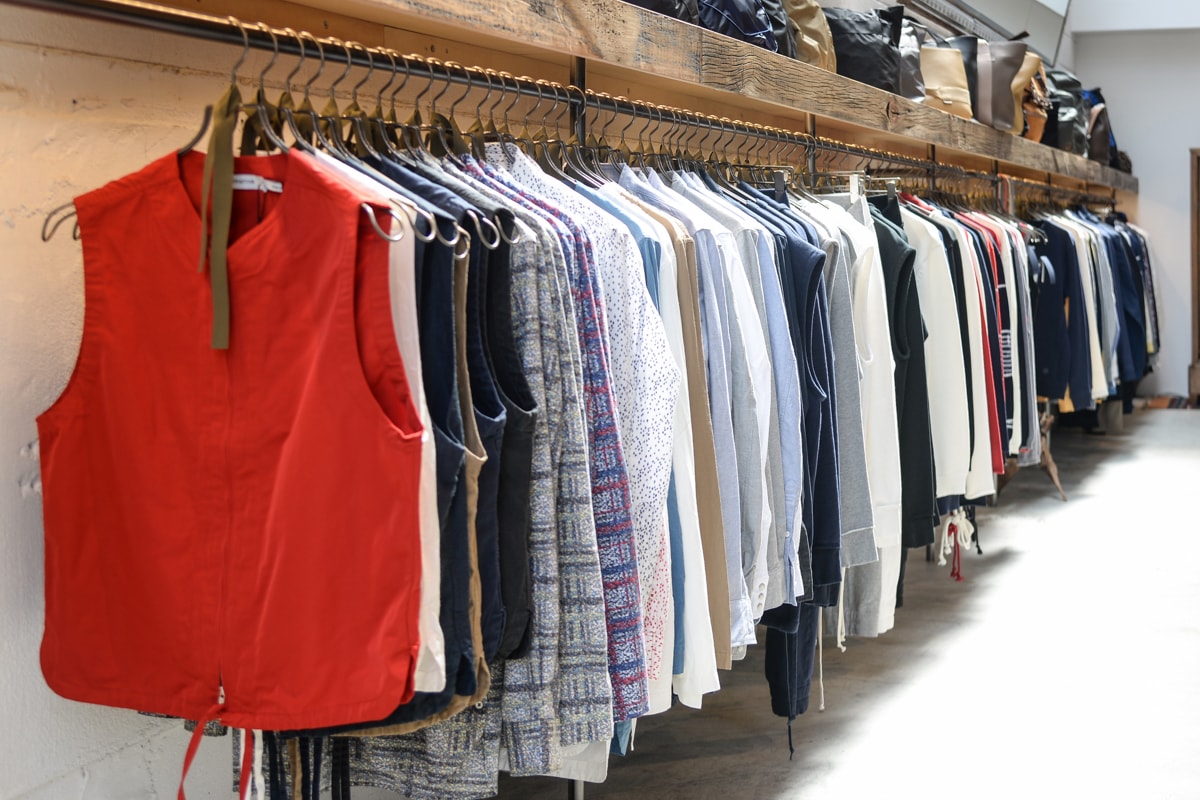 7 of 7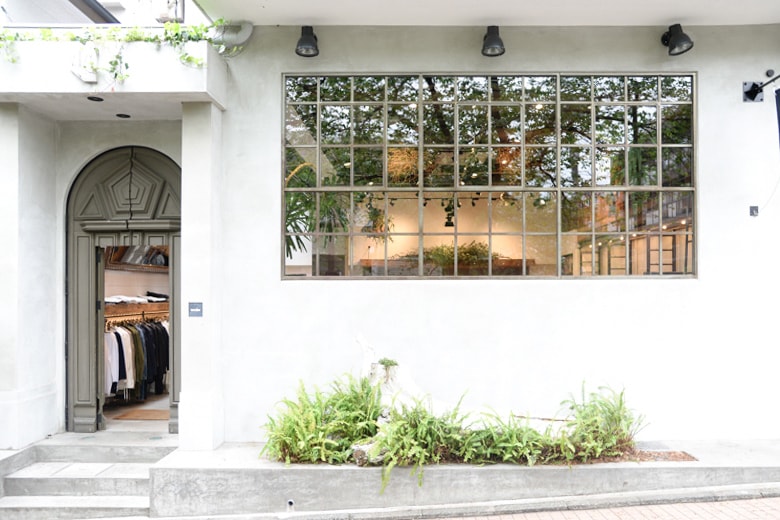 Another Nakameguro establishment makes an appearance on the list, this time in the form of vendor, nonnative's flagship shop that also has outposts in Nagoya and Sapporo. The store's large windows allow plenty of light to flood into the spacious interior clad with concrete, steel lighting fixtures, and antique cabinets and shelves. Amongst the mix of rugged workwear and revisited sportswear attires you will also find ceramic dishes, wood bowls and an impressive number of publications on topics such as travel, photography and culinary arts. Aside from the latest nonnative collection, vendor also stocks a well-balanced range of domestic and overseas brands like ENGINEERED GARMENTS, COMOLI, Sunspel, Y-3 and Common Projects. Overall, a must visit place for the general atmosphere, layout and stellar selection of curated garments. 
Address: 1-23-14 Aobadai, Meguro-ku 153-0042
WARE-mo-KOU
1 of 6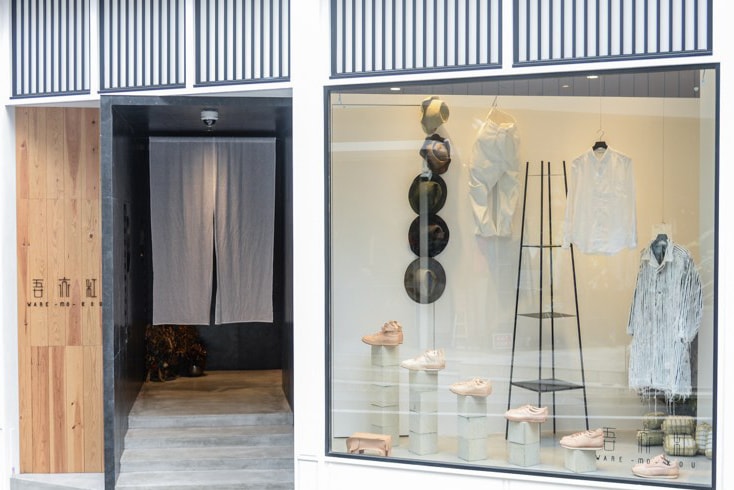 2 of 6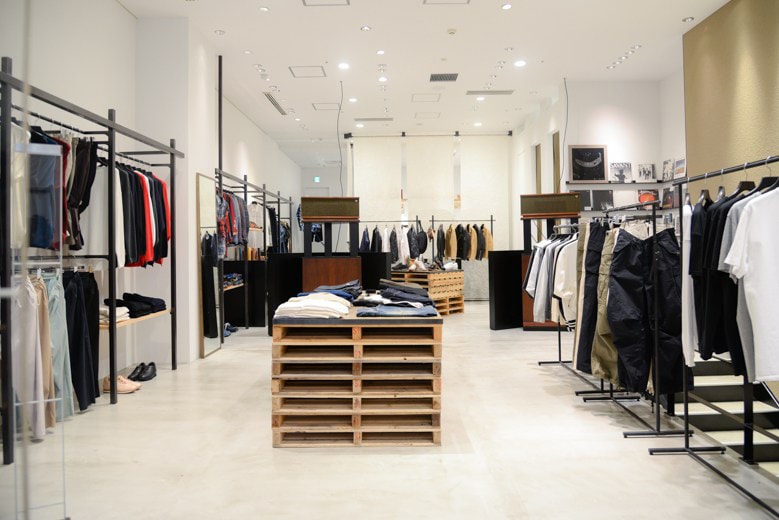 3 of 6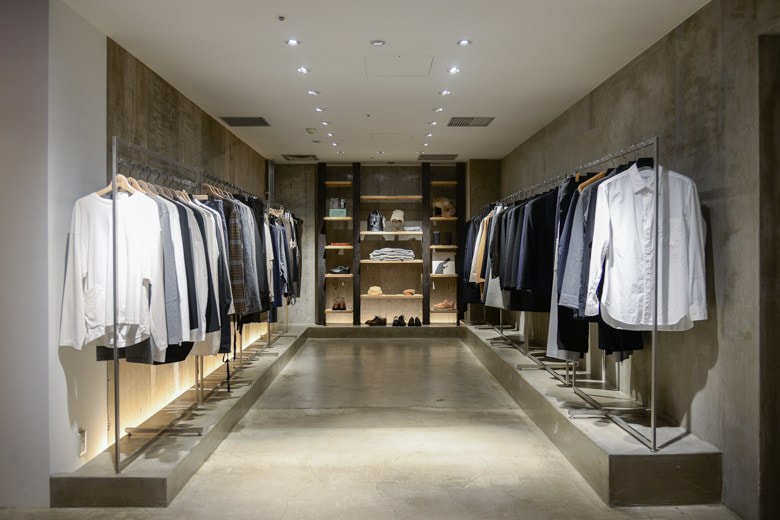 4 of 6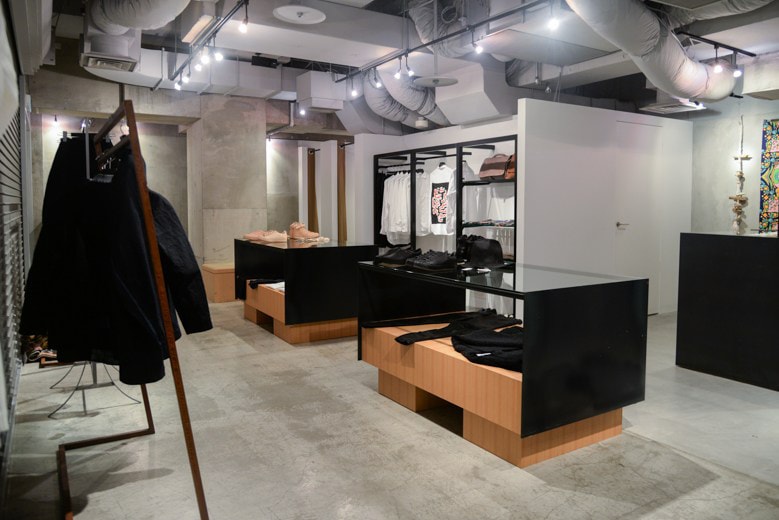 5 of 6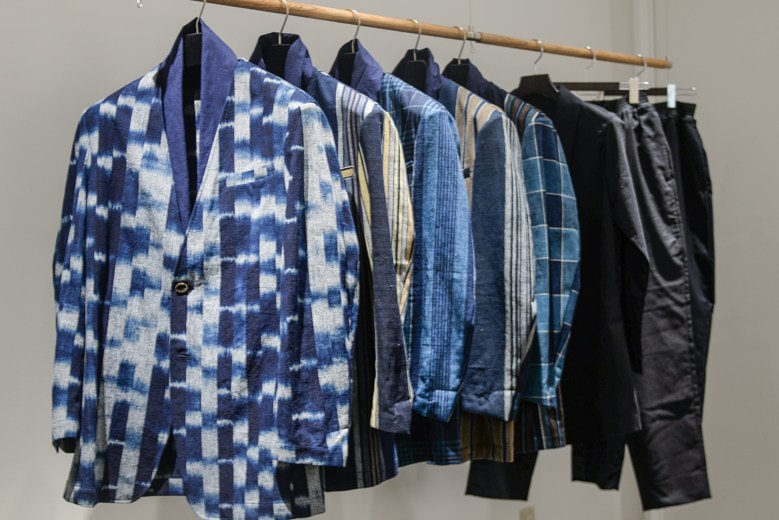 6 of 6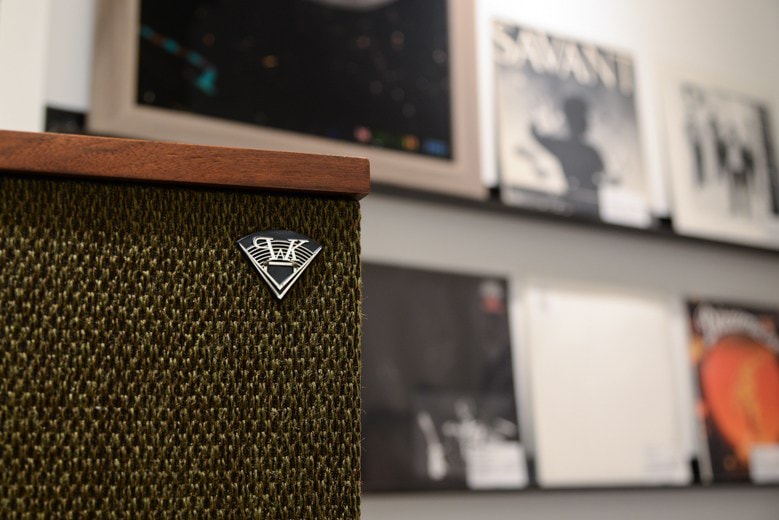 Just around the corner from Supreme Shibuya is WARE-mo-KOU, a concept store founded by "GARDEN" director Taisuke Sawamura whose aim was to introduce a unique shopping/browsing experience using fashion, art, music and books from home and abroad. Despite being located in such a central location many passbyers would not think twice about stopping and looking for the store's entrance, which is hidden by a Japanese "Noren" curtain. Those with a curious mind will enter into a stunning two-story space that gets revamped in a new theme every season. WMK's experimental demeanor extends to the selection of brands it stocks, many of which that are labels in their very first season, though you will also find established names like Yohji Yamamoto and the very latest footwear and accessories offerings from Hender Scheme. Coffee table books, old records and believe it or not, fossils can also be purchased from here. 
Address: 1-18-2 Jinnan, Shibuya-ku 150-0041
Photographer

Akiharu Ichikawa/HYPEBEAST
Join Our Discussions on Discord
The HYPEBEAST Discord Server is a community where conversations on cultural topics can be taken further.