This Is the Attic Loft of Your Dreams
A "no borders" approach to life and space.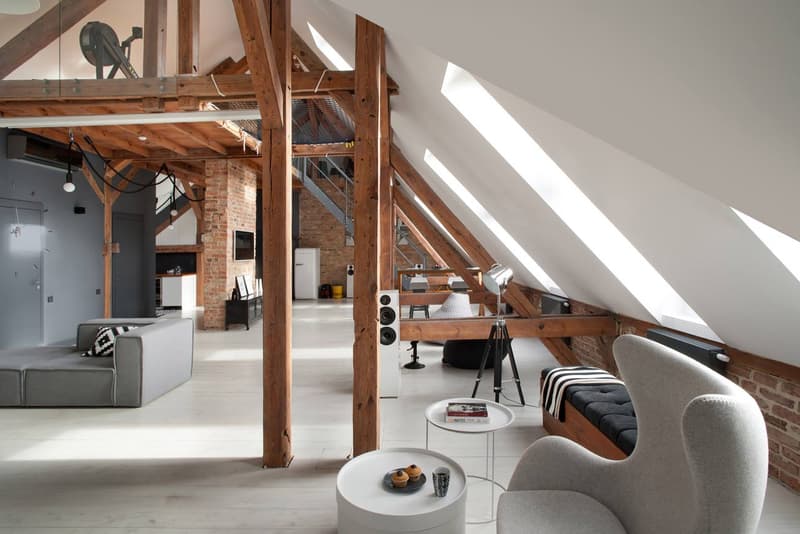 1 of 8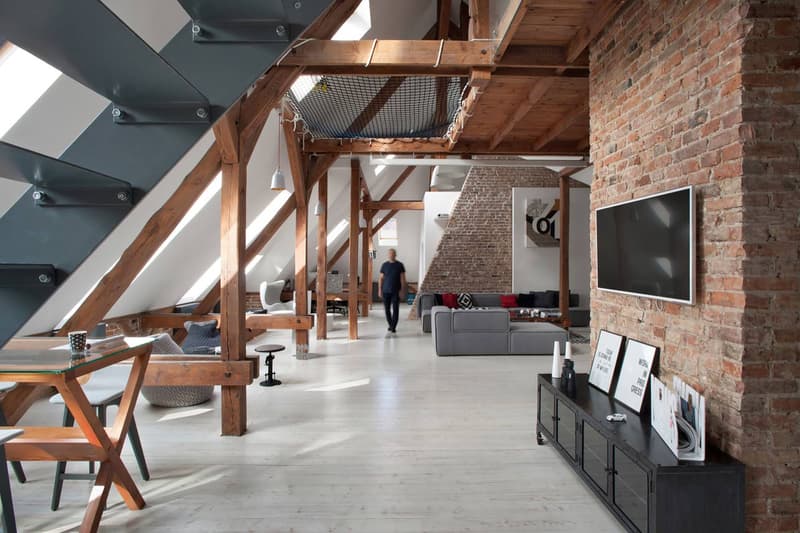 2 of 8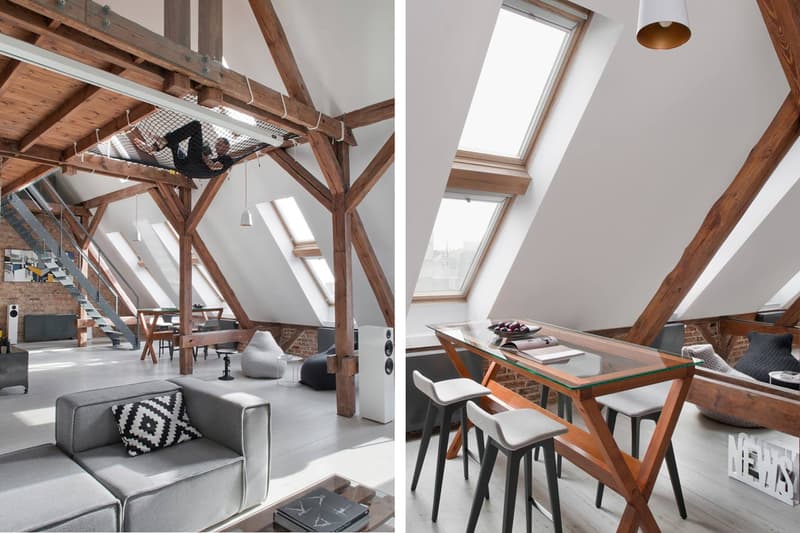 3 of 8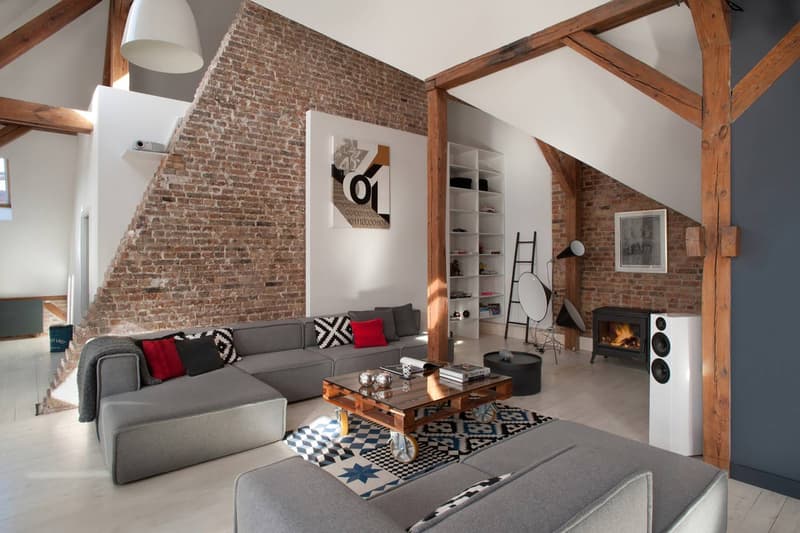 4 of 8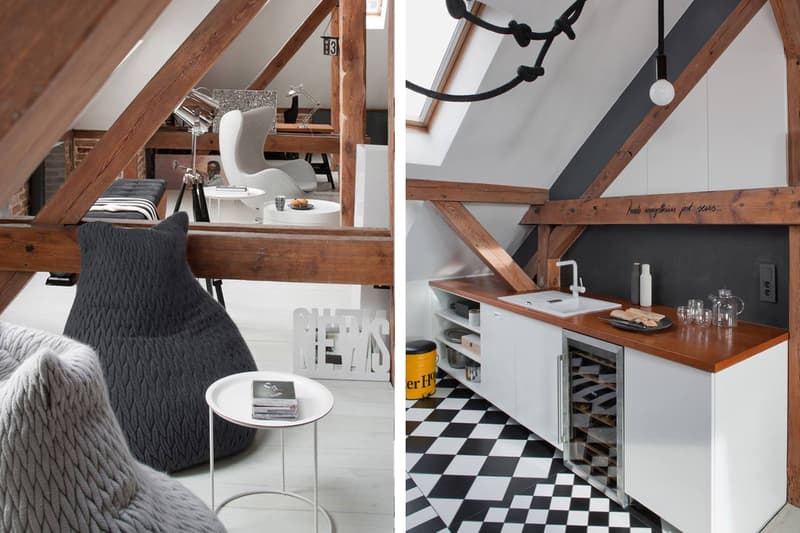 5 of 8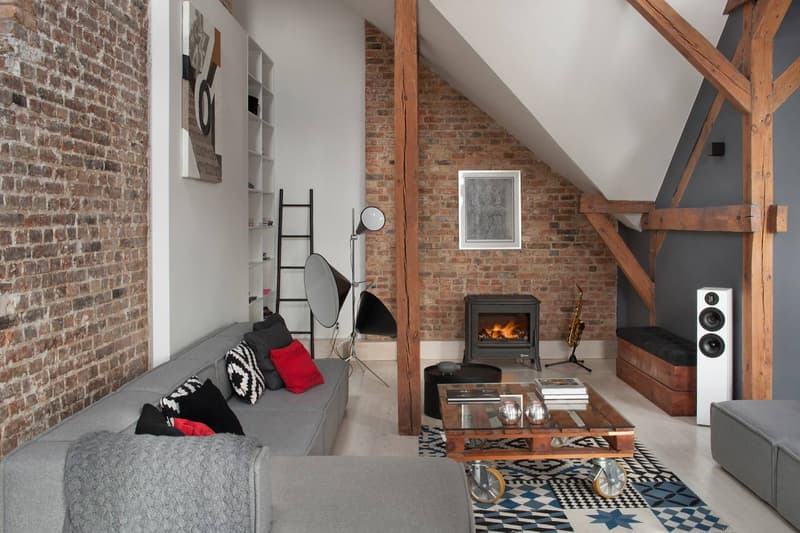 6 of 8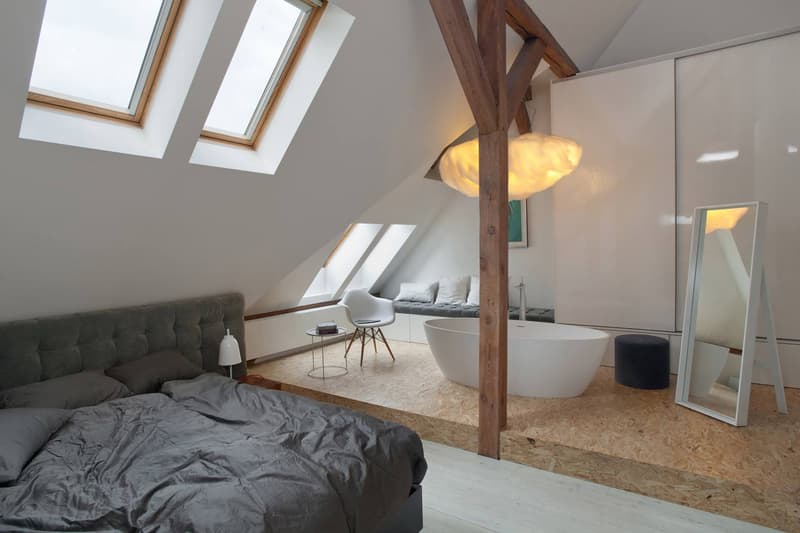 7 of 8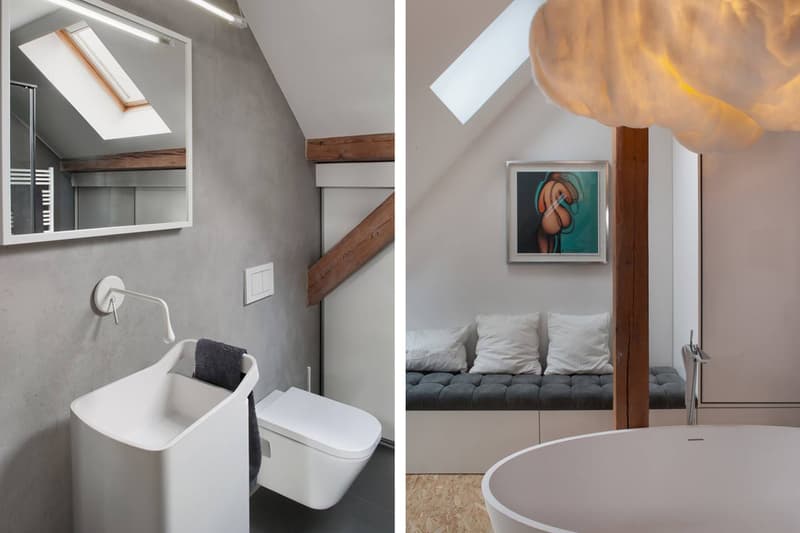 8 of 8
Within the shopping, arts and business district of Poznan, Poland sits an incredibly spacious loft, designed by the architectural duo Michalina Majcherkiewicz-Chmielowska and Jędrzej Sobkiewicz, under their design studio CUNS STUDIO. While lofts are aplenty the world over, this particular loft stands out in part from its unique, semi-walled design, but more interestingly because of the inspiration behind it: the fictional "fun-loving San Francisco Police Department investigator" Nash Bridges.
The inspiration comes from the owner of the space, Tomek's love for the crime-fighting hero, who he calls his Idol. How exactly Bridges influenced this clean, architectural feat is simply because of his "no borders" approach to life — an ethos adopted by Tomek and represented in the openness of the space and the structure of the walls, designed to only partly wall off rooms within the loft. Flip through the gallery above to see whether this style of open-living is right for you.