UK Radar: Jay Prince
"You just do everything yourself, it's about having an independent mentality and I guess it's kind of driven me to where I am now."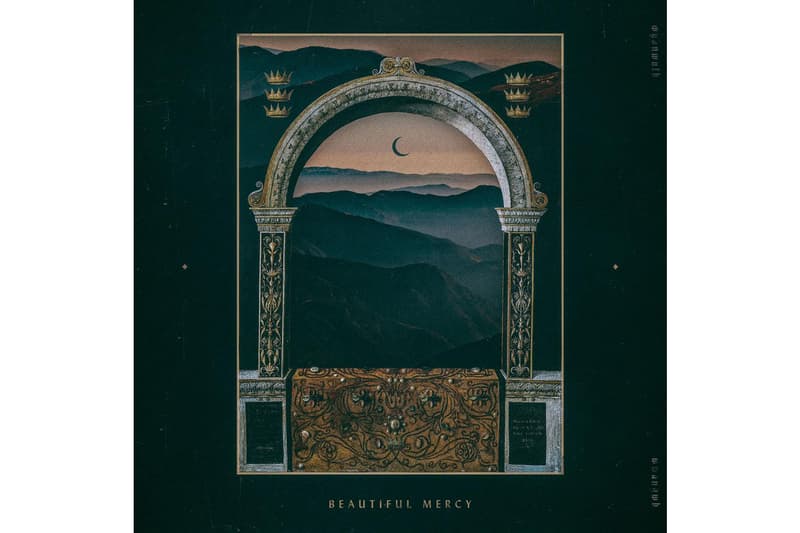 It's time to shine a spotlight on what is happening across the pond, each week HYPETRAK will be introducing music artists offering up a truly unique take on music from the UK. Rising from the melting pot of the burgeoning underground scenes across the capital and beyond, expect to discover artists influenced by a whole host of music, style and art, busy sculpting their own sound.
There's a healthy crop of British artists with a truly DIY aesthetic and 22-year-old hip-hop artist and producer Jay Prince is no anomaly. Over the last couple of year's the East Londoner has been busy successfully charming the masses with his soulful take on hip-hop. An impressively productive 2015 saw the release of his eagerly-awaited BeFOR Our Time EP, followed by the buzz-worthy Beautiful Mercy EP; both depicting his growth as an artist and just a twenty-something trying to figure out life and simultaneously make it in music. Whilst 2016 beckons a headline UK and European tour, stateside shows and making more music for himself – with true universal appeal, it won't be long until everything starts slotting into place for the creative perfectionist.
"There's a different story behind things but the core is enjoying it; so whether it's stress, financial deadlines, pressure that you create for yourself, sleepless nights, discouragement, it's all part of the process."
On the birth of Jay Prince as an artist…
I was a producer before I started rapping, so I used to play instruments in my church. I played keys and bass and then I dropped the bass and continued on the keys. From then on, I just started making beats with my friends but I used to write songs, I never wrote raps. I loved listening to hip-hop but I always used to write songs with choruses, it sounds so corny. In secondary school, I didn't succeed as one of those grime artists; I was just doing it for fun. But as time progressed I was like, 'I wanna be in music' so at 17, Jay Prince came out of the wound with a piano. I was making tunes and beats for myself because I couldn't find beats anywhere. You just do everything yourself, it's about having an independent mentality and I guess it's kind of driven me to where I am now.
On finding yourself musically…
To be honest, I tried everything else and it didn't work. So I was like, 'fuck it, I'll just be me and do what I know is best and if it's shit, then I'm not doing this anymore'. Until this day, I make music for myself. If my boys come and chill at my house, we just make music, even if it's the shittiest thing ever, it's so real and I still love doing that. This approach with the music got me here. The hype stuff, to some extent can still sound artistic and good but I was bad at doing that. I did that a few years ago and I was still going to church heavily and playing for my church at the time, so I knew it just wasn't me. It was just long and didn't work but now people can resonate with the music and that gives me more confidence.
On the Beautiful Mercy EP…
A lot of it was done independently, so it was very tight and stressful but without a label I have to be hands on. It was a good experience; I'm not going to lie. It was good to have control of what I was doing and be around people that are on the same page. I was really surprised by the reaction because obviously I've spent so long with it and your ears are tuned to what you're hearing, so once it was public all my social media platforms were going crazy and I was just genuinely happy that people were enjoying it. Content-wise nothing much has changed since the BeFOR Our Time EP, it's just giving more of an insight into who I am, as I grow and think. The main thing I focus on in music is that I'm real to myself as much as possible. Last year when I was working on BeFOR Our Time, life was a little different; I was in education, I was still making music at my mum's house, it was just a different situation. I was doing music production that was one of the things that kept me in school because I didn't want to go somewhere and do something that I wasn't really passionate about. A few months later, I've finished university and I've experienced a lot more, I'm going through this journey and so is my music.
On the struggles of being an independent artist…
I'm happy where I am right now, it's hard but anything that is worth having never comes easy. Whatever makes sense, whether it's a label coming in or any side of entertainment, if it makes sense then I'll take it. Right now I'm an independent artist dealing with my own finances, I don't have a label doing this for me. [The tours] are where the money comes from but I'm also a producer, so you have to find your way but at the same time still be true to yourself, so having your success but in the right way. I remember my philosophy teacher telling me in sixth form that there is no money in music and at the time I was like, this woman is crazy! I honestly thought she was a barefaced liar and I've only just started realising now what she meant, like you have to grind and a lot of it comes out of your own pocket. I've lost so much money but I've recovered so much from losses. My student days have helped me because around student loan time, I used to splash out on clothes but then I started to source production equipment and I didn't really feel like that was a loss. My team and I take a lot of risks but I believe in what I can bring to the table and that's what it was with this project, it was more of an in insight into how I believe in myself and overcoming so much in such a short space of time. I know this is minute, compared to what is to come. This project for me was like therapy, I just know that you have to go studio and make music, it's as simple as that but it's not. So, this project was the best way to vent; whether it's about music, love, girls, family, everyone can relate.
On the importance of being accessible…
There are times where I felt like no one is messing with me but I realise when I meet people that it's not just an online thing. When the socials weren't popping as much, it went back to word of mouth. In 2013, I worked at Topshop for three months, to save up £200 to get my Mellowvation EP out as a hard copy. I still know people that have a copy, I used to go to hustle and grind and tweet people before shows asking, 'Can you put me in your line up? Even if it's a five minute ting, I just want to give people my music'. I can confidently say there's a core fan base there, it might not be the biggest but that's the foundation. It's real that's what people like, you're a human being and want to be able to connect. I try my best to talk to everybody after shows and I always tell my friends, if this thing ever changes me in any way, just slap me because I'm only human. My manager is always on about networking and telling me, your resource is you. I'm all about connecting with people, whether in person or other social media networks.
On the pressure you put on yourself as an artist…
I put a lot of pressure on myself, my friends tell me that I don't give myself enough credit but I have to be real with myself. You have to be protective; otherwise someone else will come and take it. When things get bigger than this, I will still control things. The only time I ever let go of anything is when I release a project. I may be a control freak but I have every right to be, I'm enjoying this, I'm just doing what I do and that's what it boils down to at the end of the day. There's a different story behind things but the core is enjoying it; so whether it's stress, financial deadlines, pressure that you create for yourself, sleepless nights, discouragement, it's all part of the process.
On what's happening next…
There's a lot of firsts. I love performing and recording, it's the only time I ever enjoy all of this. It has to be done but it wasn't my dream to fill out sample clearance forms. I was talking to Allan Kingdom about this when our song "Juice" came out, I texted him because I had so much to do, like, 'Bro does this ever get stressful for you?' and he said, 'Yeah, this is real and the only time you'll probably enjoy yourself is when you're on stage or in the studio'. It's true and it felt good asking him about it, it's cool to just call him and have a chat sometimes, so shout out to him for that.
The Beautiful Mercy EP is out now and you can catch @JayPrince live on tour now.