Revisit Kanye West's Entire Discography
'03 til infinity.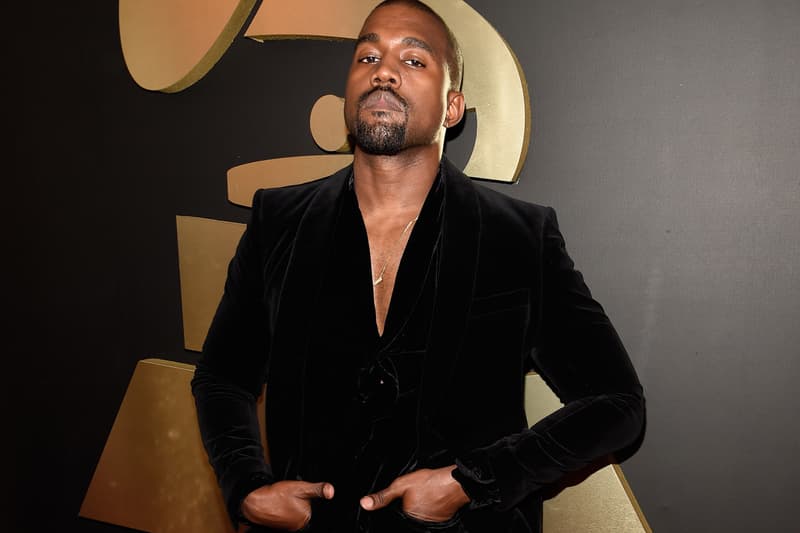 With his Yeezy Season 3 showcase and the accompanying premiere of his new album, The Life of Pablo, Kanye West season is, without question, in full effect. We all entitled to our opinions toward the Chicago rapper-turned-artist-turned-fashionista-turned-icon, but one thing is undeniable — his work ethic, passion, talent and creativity are unlike any other's. Before 'Ye found fame and recognition, his vision was adamant and his determination was uncircumstantial; 'Ye had the "it" factor and the rock star mentality whether or not he was going to make it.
Although Kanye mastered "backpack rap" at the age of 19 — as seen in his Fat Beats freestyle video and feature verse on Grav's 1996 song "Line For Line" — he saw other artistic outlets (that the majority of his peers at the time didn't care for or found valuable) to develop and improve on. After years of practice and consistent rejection, he made it as a prolific and highly-sought-for beatmaker in the early 2000s. This wasn't enough for 'Ye as he knew that he had more to share than dope instrumentals; he wanted to rap. Although people around him were telling him that he didn't have the voice or swagger for it, he kept fighting and pushing and eventually dropped classic tracks and albums. Eventually, his sound was so successful and relatable to the masses to the point that gangster rap at the time saw its decline — as exemplified in his infamous battle-of-the-charts against 50 Cent.
However, music had its limits and wasn't enough for Kanye to fully express his artistic vision. For the majority of this decade, West has embarked on another one of his passions — fashion. This platform has allowed Kanye to communicate with individuals or communities not familiar or have no preference for the English language, hip-hop music or American culture. It had potential to reach demographics far greater than he ever would with music.
Thanks to TIDAL and an anonymous individual, a decently high-quality TLOP rip is now available online for your listening pleasure. While we wait on the official stream/download link, revisit his entire official discography below, complete with studio and live albums, mixtapes, collaboration projects and more. Whether or not you agree with his current musical direction, it's definitely fascinating to witness his artistic growth and change throughout the years.
---
GET WELL SOON
Release Date: 2003
---
I'M GOOD
Release Date: 2003
---
THE COLLEGE DROPOUT
Release Date: February 10, 2004
---
LATE REGISTRATION
Release Date: August 30, 2005
---
LATE ORCHESTRATION
Release Date: April 24, 2006
---
WELCOME TO KANYE'S SOUL MIX SHOW (with A-Trak)
Release Date: September 2006
---
CAN'T TELL ME NOTHING
Release Date: May 27, 2007
---
GRADUATION
Release Date: September 11, 2007
---
808s & HEARTBREAK
Release Date: November 24, 2008
---
MY BEAUTIFUL DARK TWISTED FANTASY
Release Date: November 22, 2010
---
WATCH THE THRONE (with JAY Z)
Release Date: August 8, 2011
---
CRUEL SUMMER (with G.O.O.D. Music)
Release Date: September 14, 2012
---
YEEZUS
Release Date: June 18, 2013
---
THE LIFE OF PABLO
Release Date: February 14, 2016